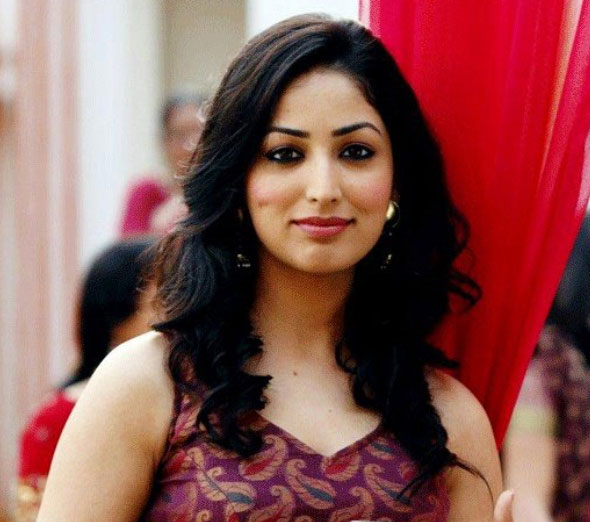 There are only a few actresses who have gotten their hands on a hit movie in their debut. Yami Gautam is one such lucky and talented actress. She started off her career with "Vicky Donor" movie that was a drama film based on a sensitive issue. Yami proved her mettle with her amazing acting and won hearts of a number of fans from the first scene only.
Yami Gautam Workout
If you have seen her film and you like the way, she looks then you would surely want to know how she maintains her body as well as a glowing personality. Let's find out –
Jog: This pretty actress believes in jogging on a daily basis. She recommends people to jog in the morning when the air is fresh so that they can calm their body and mind effectively. A morning jog would also help you to get rid of the drowsiness and start off your day with positive energy. It's recommended that you should jog in greener areas to get maximum supply of fresh oxygen.
Yoga: Yoga is another, one of the most useful fitness tips given by this Indian diva. She believes in doing hot yoga, which is a form of yoga that's done in hot temperature in order to make the body sweat out all the toxins and wastes. It's a good exercise that would help you to remain in power as you can start off with simple yoga exercises first and increase its intensity and the room temperature only when you feel the need.
TRX Training: If you are seeking a form of exercise that builds your endurance, strengthens your core and makes you more stable, then the TRX exercises adopted by Yami are a must for you. It is a form of exercise routine in which you use a TRX suspension trainer to balance your body and test its limitations. Like yoga, this exercise method would also give you a total control over your exercise schedule. It's best for people who live alone and do not want to be dependent on heavy machines or a trainer to keep them in shape.
Yami Gautam Diet
Exercising is a must but it can't keep you away from gaining weight until you customize your diet as well. So, we have added the details of the diet habits of the leading lady of Badlapur (2015) in this article, which would help you to look like her.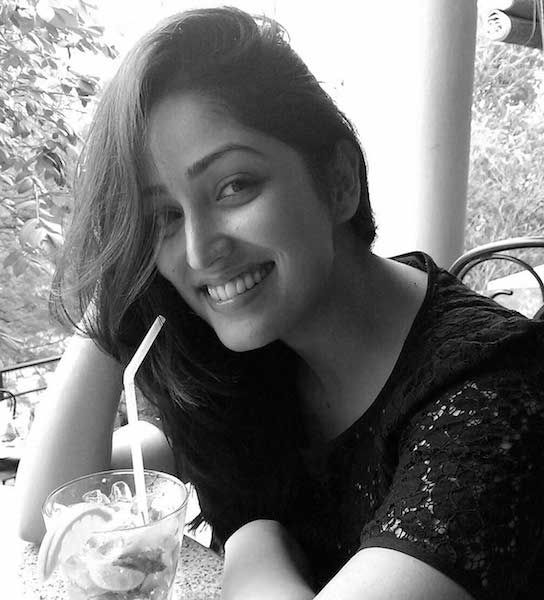 Pomegranate Juice and Banana Shakes: Yami likes to include a glass of pomegranate juice or banana shake in her personal menu on a daily basis. Pomegranate juice is a good option that would help you to keep away from disease like cancer, build your immunity, lower your blood pressure levels and have a healthy heart. It is also a great source of antioxidants that would help you shed off free radicals. On the other hand, a banana shake would help you to get instant energy, keep your blood pressure in check and would add a new glow to your skin.
Egg, Chicken and Fish: The pretty and talented actress is also a huge fan of adding in protein to her system. She likes to eat egg whites, fish and chicken at least once a day to fulfill her body's protein needs. If you are a fan of any of these protein sources, you would be smart to eat them raw and not to fry them as fried foods will only harm you eventually.
Almonds: This versatile actress also likes to munch on almonds. Almonds would help you to have more energy throughout the day, improve your skin and hair texture and also help you to reduce your craving for food. Whenever you feel like having a snack just munch on some almonds. The best part about almonds is that you can eat them on a daily basis and in all seasons. Though it's recommended that you soak them in water and remove their outer layer in summers before eating them.
Fresh Fruits: Apart from having a liking for fresh juices, Yami also likes to consume fresh fruits and salads to keep her energized as well as pamper her taste buds. Most of the fruits barely have any side effects and can provide you with a number of vitamins and minerals. So stop thinking and add in a food meal to your daily diet plan today. It would help you live a healthier and disease free life.
Brown Bread and Rice: As this stunning actress has a fetish for rice, she has switched her rice cravings to healthy option of eating brown rice. She also likes to replace white bread with brown bread. These are very cool options as going in for brown foods would help your digestive system as they are much easy to digest.
Just remember little changes like the ones mentioned above can help you make a great lifestyle that would further help you to stay fit, young and healthy for a long period of time.