The annual Forbes lists featuring the richest and most powerful personalities is considered as a reference point to see who has done well over the past year. Going by that reference, it can be safely said that Taylor Swift has had a marvellous year. Swift joined this year's list after bumping her net worth by $50 million. She is the only individual in the list with age in 20s. Also, she had replaced Beyoncé as the youngest in the list. Without any further delay, let's take a look at the top ten from the list released by the famous magazine.
Susan Wojcicki
Age – 48
Net Worth – $350 million
Susan Wojcicki has shown same endeavour and brilliance in running YouTube that she displayed while rising through the ranks at Google. Her connection to the famous corporation stretches well back to the origin. It was her garage in Menlo Park, which was made Google's first office by founders Larry Page and Sergey Brin. The following year, she joined company as its first marketing director. She is credited for the creation for features such as Google Images, Google Books and famous Google Doodles. She has also developed Adsense, which is the second largest revenue stream for the company.
Her work with YouTube has also been nothing short of spectacular. Since urging her bosses to buy video streaming service for $1.65 billion, she has headed it and has increased the valuation to $70 billion. Also, it currently has more than 1 billion unique visitors a month.
Age – 47
Net Worth – $1.42 Billion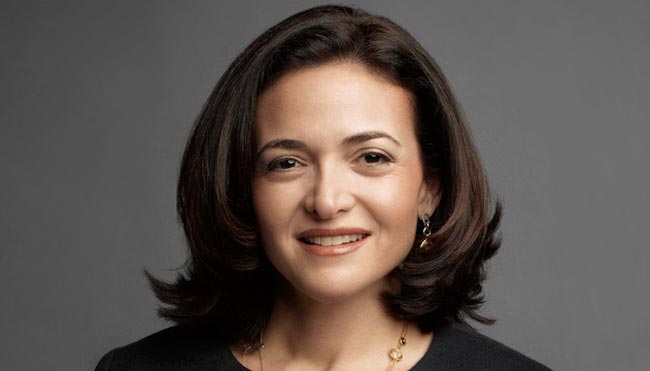 Sheryl is mostly known for her work with Facebook. But well before she joined Facebook, she was proving her credentials as Vice President of Global Online Sales and Operations at Google. She is credited as a major influence behind the launch of Google's philanthropic arm Google.org. Before joining Google, she had a stint as a chief of staff for United States Secretary of the Treasury Lawrence Summers. She eventually met Mark Zuckerberg at a Christmas party and couple of months later, Facebook announced Sheryl's hiring for the role of COO. Within two years, she made Facebook profitable. Two years later, she became the eighth member of Facebook's board of directors. She is the only female member of the board.
Sara Blakely
Age – 45
Net Worth – $1.03 Billion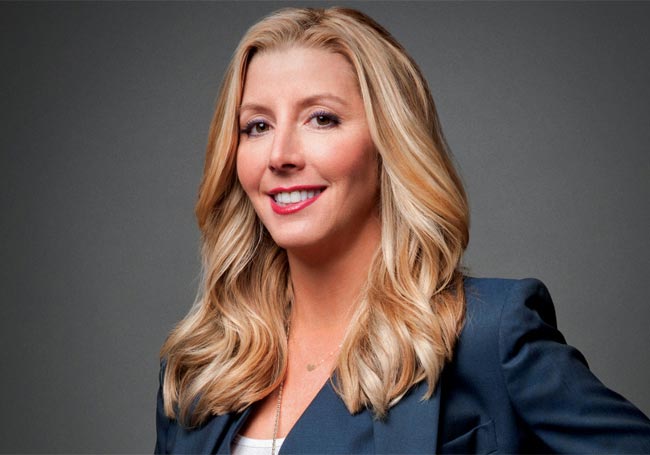 If Sara Blakely hadn't failed Law School Admission Test, the female wardrobe might have been bereft of the valuable shapewear. The Spanx has become a valuable commodity amongst the dressing items. Along with making you more comfortable, it can streamline and accentuate your figure to make you look your best. Sara stumbled on the idea of creating Spanx, while selling fax machines door to door. For her work, she was forced to wear pantyhose in the hot Floridian climate. She used to hate appearance of the seamed foot in open toe shoes, but liked the way it made her body appear more streamlined and eliminated the annoying panty lines. She spent next two years and her $5000 savings researching and working on her idea. She then drove to North Carolina to present her idea to hosiery mills but was turned away by every representative. However, two weeks later, she received a call from a mill owner, who was willing to support her and rest as they is history.
Toni Ko
Age – 43
Net Worth – $260 Million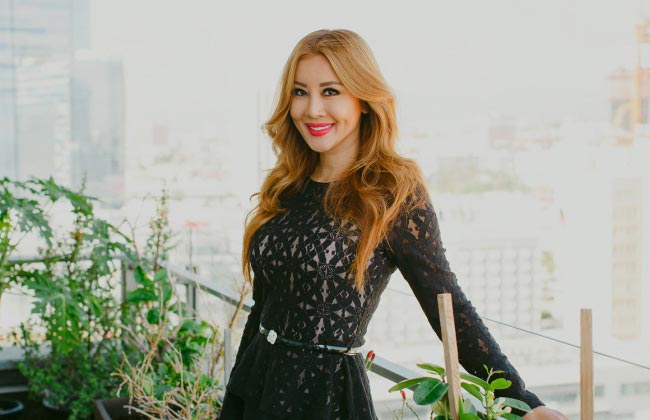 Toni Ko used to work after school for her parents' beauty supply business, which gave her valuable experience to launch her thriving business in future. At the age of 25, she noticed that there was a need for department store cosmetics available at drugstore prices and like every astute business mind, she rushed in to exploit that gap. Using the seed money provided by her family and her connections in the wholesale business, she launched NYX Cosmetics that provided high end makeup at bargain prices. Ko literally filled all job positions in her new business and her company earned $4 million in sales in first year. In 2015, she sold her brand to L'Oreal in a deal valued at $500 million. However, after a short hiatus, she launched her new business in 2016. Her business – Perverse Sunglasses aims to do the same to the eyewear industry what her previous business did to the beauty industry.
Adi Tatarko
Age – 43
Net Worth – $300 Million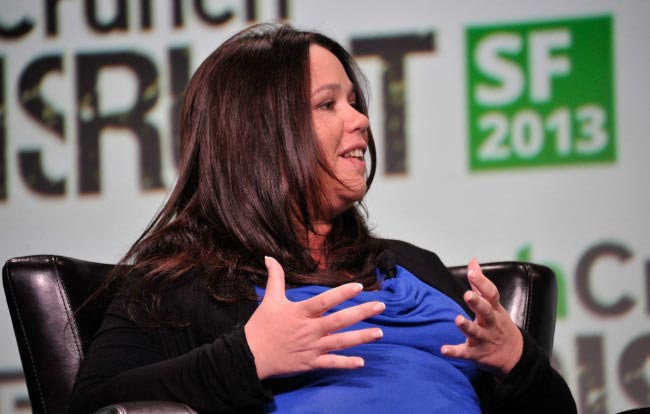 Adi Tatarko proved that a lot of good can come from your troubles. She founded home design site Houzz with her husband Alon Cohen after they faced problem in finding appropriate ideas for remodelling of their four bedroom house in Palo Alto, California. They initially started their project as a scrapbook, where you can collect and save different ideas related to house remodelling and design. Over the years, it has expanded to attract more than 40 million monthly users and has more than one million professionals listed. Adi and her husband still retain about one third shares of their venture backed company with estimated worth of over $2 billion.
Marissa Mayer
Age – 41
Net Worth – $430 Million
Although Yahoo has been sold to Verizon, it seems the deal won't have any negative impact on Marissa Mayer's position as the CEO. She has announced that she plans to stay in her current position, which according to some reports come at a significant cost. The reports state that she would be in line to get $55 million in severance package if she was removed from her position as part of the deal. However, with her immense net worth, she won't be too disappointed and who knows how much she would be compensated for remaining in her position.
Age – 35
Net Worth – $340 Million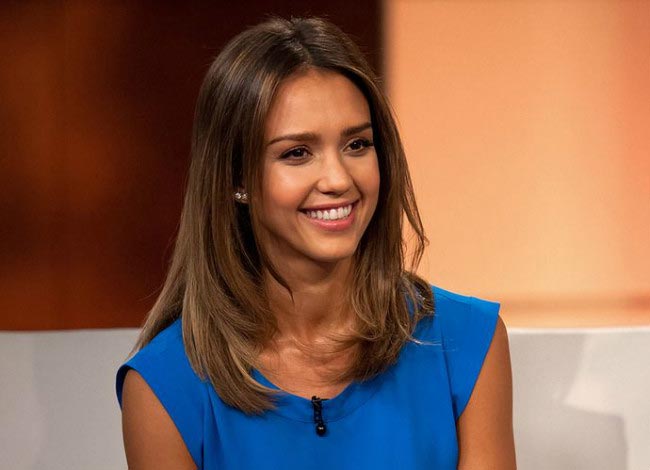 After having a successful acting and modeling career, Jessica started a new journey in 2011 by co-founding the Honest Company, which aimed to provide non-toxic household goods. It started mostly as an e-commerce site delivering baby wipes and diapers and has now evolved to include hundreds of other products, including new makeup and skin care line. However, the ride hasn't been completely smooth as the company has been subject of complaints about presence of toxic ingredients in many products. Jessica has been defiant and staunch in the defence of her business.
Age – 35
Net Worth – $265 Million
Beyoncé retained her strong presence in the music industry with resounding success of her new album. As expected, Lemonade performed great on the music charts, becoming her sixth number one album and was a stunning success in terms of sales as well. Although it did give wind to rumors about problems in her marriage but she used these rumors to increase publicity of her album. She made over $50 million from the concerts which she did to support her album.
Sophia Amoruso
Age – 32
Net Worth – $280 Million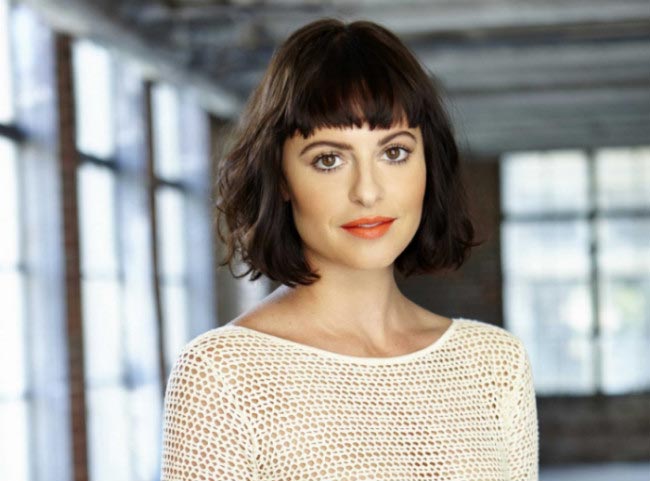 Sophia has made her e-commerce website Nasty Girl a mainstay in the industry and a fierce competitor for the established players. She launched her company at the age of 22 and initially started with selling vintage gear for the young consumers. Almost a decade since the launch, Sophia still remains a very hands on CEO and is heavily involved in the day to day running of the company. She has recently opened two stores in LA.
Age – 26
Net Worth – $170 million
Taylor Swift is firmly establishing herself as the major player in the music industry. She recently smashed the North American touring record set by the famous Rolling Stones by raking more than $200 million on the continent with her 1989 World Tour. Her endorsement deals with brands such as Diet Coke, Keds and Apple helps her keep money pouring into her bank accounts and her strong presence across various social media platforms make her a valuable brand.