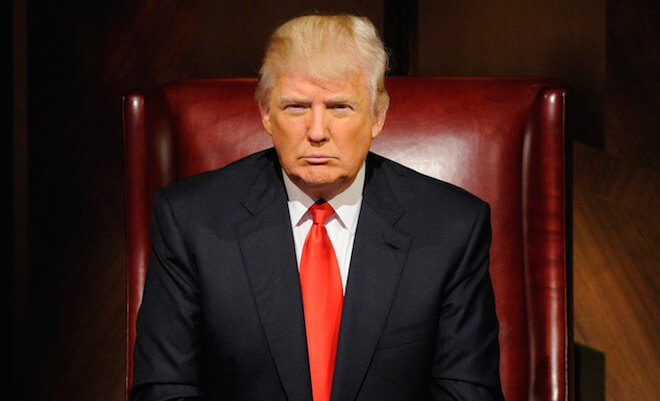 The recent news of ace rapper 50 Cent getting bankrupt has created quite a buzz. After all, how can a person who has earned millions of dollars throughout his career get bankrupt? To be honest, it defies logic. Maybe, it is due to lack of logical and sound thinking that some of the celebrities have blown away fortunes.
The celebrities these days are paid millions even for making an appearance at a party or any other private event. Then, there is an extravagant money earned for their skills which includes acting, singing, dancing, performance in sports and even shedding clothes for the leading magazines. In short, the celebrities are earning more than ever. But, that doesn't mean they have become smart. They are still as stupid as they had ever been.
They spend money on expensive cars, grand mansions and luxury trips around the world. Such spending is understandable. However, some of them love to throw extravagant parties for their so called friends, love to shower them with expensive gifts. Of course, there is underlying belief that I am famous and I will earn more soon enough. And, then the luck and the money runs out.
Soon enough, after trying everything and trying all the doors that could help them return to their privileged life and on finding them firmly closed, they do the inevitable. Here, is the list of celebrities who blew their fortunes and ended up broken.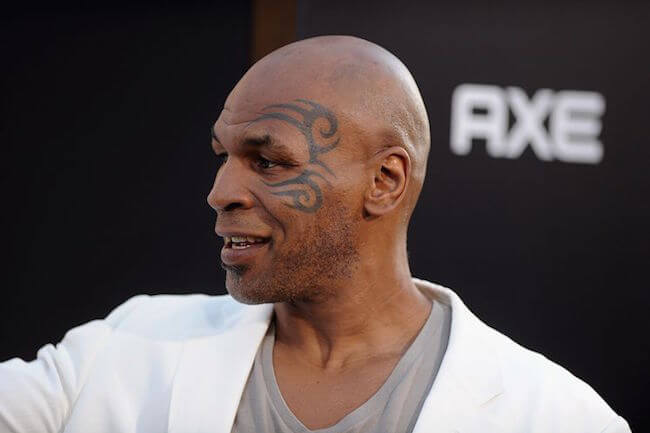 Mike Tyson at the height of his career was one of the finest heavyweight boxers, the world had ever seen. Such was his brilliance that by the age of 20 years, 4 months, and 22 days, he had won the WBC, WBA and IBF heavyweight titles. He still holds the record for being the youngest ever heavyweight boxer to win them all. He won his first 19 professional bouts by knockout, 12 of them in the first round. Also, he was the first heavyweight boxer to hold the WBA, WBC and IBF titles at the same time, and the only heavyweight to successively unify them. Iron Mike was placed on the first spot by ESPN on the list of "The hardest hitters in heavyweight history." The immense success in the ring helped him pocket more than eye watering $30 million for some of his fights. In course of his career, he managed to earn more than $300 million. However, Tyson who was well known for his crazy spending sprees and controversial personal life managed to blow it all away by the age of 37. It is rumored that he once gifted five Bentleys to his friends, who failed to even recognize him when he went bankrupt.
Currently, Tyson is working in couple of movies and has worked as an analyst for couple of boxing bouts. Recently, it was announced that he will star in the third installment of 'Ip Man' movies.
Toni Braxton is an American R&B singer-songwriter, pianist, record producer, actress, television personality, and philanthropist, who rose to fame in 1990s. She was one of the bestselling artists of the decade and was even given the honorific title of "Queen of R&B." Her debut self-titled album released in 1993 was a massive hit. It sold over 10 million copies worldwide and helped her win three Grammy awards including Best New Artist. Her second album, 'Secrets' was even a bigger commercial success. It sold over 15 million copies globally and helped her win two more Grammy awards. The single "Un-Break My Heart" became a cult hit and the second top-selling single of all time by a female artist. However, despite such commercial success, she had to file bankruptcy in 1996, the same year, her second album was released. The problem was that she hadn't got her financial rewards and she had undertaken couple to big spending sprees. Upon successfully filing for bankruptcy, she had to give up on the rights to many of her valued possessions, including the Grammys and American Music Awards, she had previously been granted.
Almost a one and half decade later, she once again had to file for bankruptcy. This time it was due to the cancellation of a Las Vegas show. The insurance agency refused to honor her policy that she purchased for upwards of $70,000 that included financial compensations for financial losses that occurred as results of concert cancellations. So, due to the loss incurred for the cancellation and being sued by multiple companies, Braxton had to once again file for bankruptcy.
Wayne Newton is one of the best-known entertainers in Las Vegas, Nevada. Also known as Mr. Las Vegas, Newton has given couple of hit songs over the course of his career. However, his accounting and finance management were never as good as his singing and entertaining skills were. His part ownership of the Aladdin Hotel on Vegas strip landed him in several financial and legal troubles. He even made a failed attempt in 1983 to fully acquire the hotel. He even sued NBC for libel, claiming the network had reported that he partnered with the Mafia to buy the Aladdin. And, it was this lawsuit that forced him to file bankruptcy in 1992. He filed Chapter 11 bankruptcy to reorganize an estimated $20 million in debts, much of which had piled up due to his lawsuit against NBC. However, that wasn't the last legal and financial problem, Newton had to face. In 2005, the IRS filed a lawsuit against Newton alleging that he and his wife owed more than $1.8 million in taxes and penalties.
MC Hammer is considered one of the most popular hip hop icons. Also, Hammer has won multiple awards for his innovative music and was the first hip hop artist to achieve diamond status for an album. Some experts even considered him "forefather / pioneer" and innovator of pop rap (incorporating elements of freestyle music). He has sold more than 50 million records worldwide. But, that didn't stop him from messing up his finances. Although, he has persistently rejected that he was 'down and out,' but he had to file for bankruptcy in April 1996 at a California court after he had incurred a debt of $13 million. He is reported to have overspent much of his money on staff and personal luxuries. Also, he expended huge amounts of cash to support his friends and family, which I believe is a noble trait, but not financially appropriate. According to Forbes, he had an estimated net worth of over $33 million. But, the unpaid loans, a large payroll, and a lavish lifestyle proved too much for his earnings to sustain.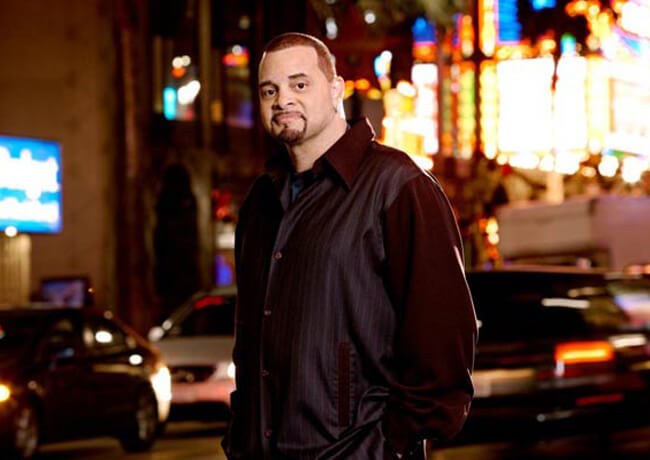 Sinbad, the real name, David Adkins had a fairly decent career as a comedian. In the 1990s, he was fairly famous as he appeared in shows such as 'The Redd Foxx Show,' 'A Different World,' and 'The Cosby Show' and starred in the films such as 'Necessary Roughness,' 'Houseguest,' 'First Kid,' 'Jingle All the Way' and 'Good Burger.' Despite, his commercial success, Adkins had his fair share of problems with tax payment. In 2009, he was placed in the Top 10 of the 250 worst tax debtors for the state of California after owing the state $2.5 million in personal income tax. Same year, he filed Chapter 7 bankruptcy, which requires the applicants to liquidate all their assets. Subsequently, he has put up his 2.5-acre (10,000 m2) hilltop home for sale in order to solve his tax problems.
Kim Basinger is surely one of the most beautiful actresses of 1980s and 90s. In her eventful career that spans more than four decades, she has appeared in overall thirty-eight feature films, five television movies, and nine television series. She rose to fame with her role as Bond girl Domino Petachi in 'Never Say Never Again.' However, it was her role in the controversial erotic romantic drama '9½ Weeks' that made her an overnight sensation. She has apprised couple of critically acclaimed roles as well, including her Oscar-winning role in 'L.A Confidential.' She also has won a Golden Globe award and a Screen Actors Guild Award. In 1989, on suggestions of her family, she bought some 1,691 acres of the privately-owned land in the small town of Braselton, Georgia. She had planned to convert it into a tourist attraction with movie studios and film festival.
However, in 1996, she encountered financial difficulties and started to sell parts of it. Then, she was also pulled out of the movie 'Boxing Helena' in 1993. The movie producers sued her for $8.1 million. She subsequently filed for bankruptcy and reached a $3.8 million settlement with the studio.
When he dropped his second studio album in 2000, Aaron Carter had established himself as one of the most promising pop talents. Mind you, at that time, he was just 13 years old and had already sold 1.5 million copies in the United States. He started making guest appearances on Nickelodeon and even toured with his older brother Nick's music band, the Backstreet Boys. His next album 'Oh Aaron,' also went platinum. However, after that everything went downhill for Aaron as he lost his way due to huge pressure of being a teenage star. His subsequent albums failed to do well and in 2008, he was arrested for speeding, the authorities also found less than two ounces of marijuana in his car.
Then, in 2003, he filed a bankruptcy petition to shed more than $3.5 million in debt, mostly comprised of pending taxes owed from the money made at the height of his popularity. As of 2014, he has settled all his tax debt.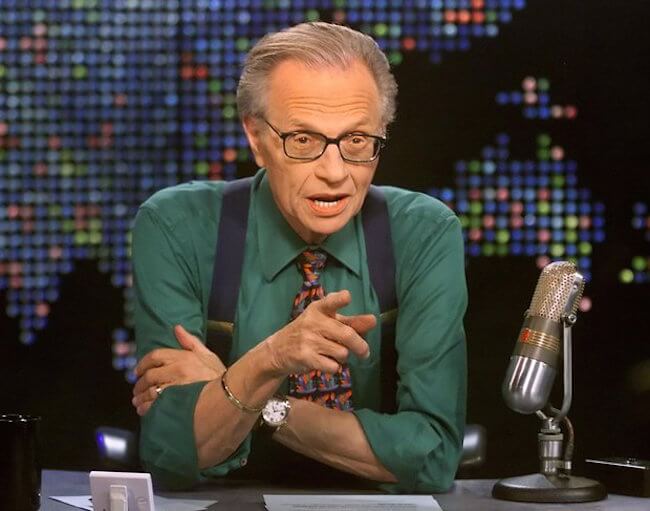 Larry King is arguably one of the most famous and richest TV personalities. The iconic CNN host is worth $150 million, but before he reached the very pinnacle of the TV industry, he had to hit the rock bottom. In 1960s, King was working as a radio announcer, which wasn't a lucrative career back then. So, despite, being good in his job, King wasn't pulling enough money to keep himself afloat. In 1971, things got worse for King as he was arrested, charged with grand larceny for allegedly stealing $5000 from his business partner. Although, the charges were later dropped, his life had become a financial mess. He had lost his job and was in over $350,000 of debt. He had to subsequently declare bankruptcy in 1978 to get his finances cleared up. However, in the same year, he was offered work in a late-night talk radio show, which proved to be his first step towards his iconic CNN show.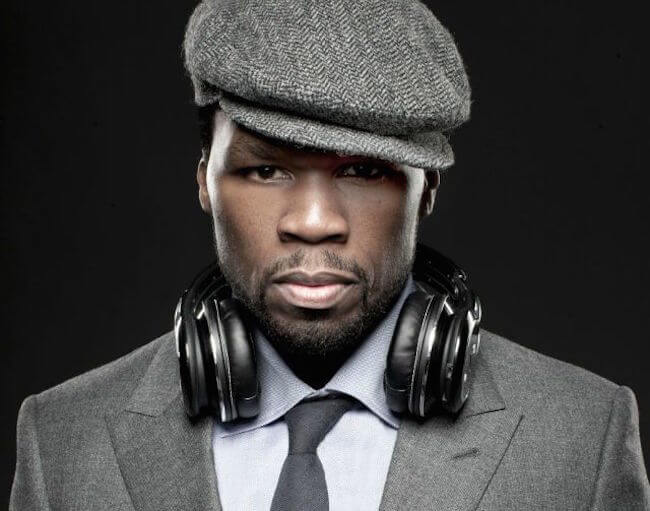 The rapper 50 Cent, real name Curtis Jackson is the latest celebrity to declare bankruptcy. He has filed for Chapter 11, which will allow him to remain in control of his business ventures. He can attempt to come up with a plan to reorganize his assets in order to avoid liquidation. Some believe that Jackson isn't really broke and he has filed for bankruptcy to just avoid paying $5 million that he has been ordered by jury. The verdict came in relation with a lawsuit filed by a woman against rapper for acquiring a sex tape, she made with her boyfriend, adding his own commentary, and posting it online without her consent. However, $5 million shouldn't be much for a guy who has sold over 30 million albums worldwide and has earned around $100 million out of his investment in Vitamin Water. According to him, he just needs some time to get his finances right.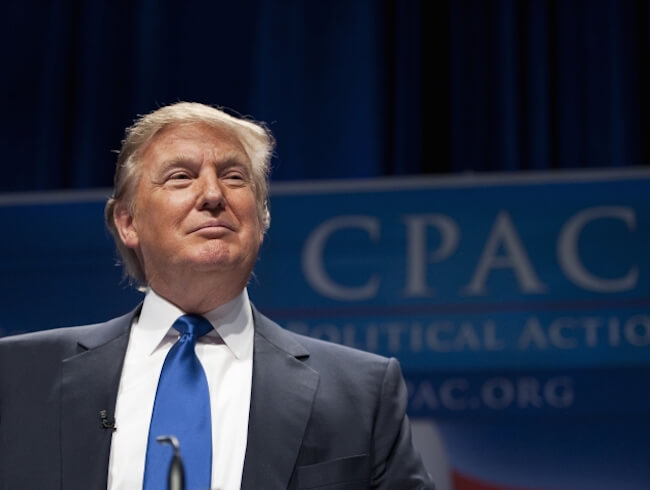 Donald Trump, like 50 Cent has used the Chapter 11 to reorganize his business assets. He used the bankruptcy laws to ditch couple of his loss making casinos. And, it isn't anything new as the large corporates use such laws to their advantage. And, losing couple of business ventures won't matter for Trump who always has business ventures lined up to replace the failed one.