Speaking multiple languages is an ability that we all want to have. Speaking multiple languages can help you soak up foreign and new cultures. And, it makes you feel like a scholar or an incredibly cultured individual. Plus, it can help in getting significant attention of the opposite sex. Also, to learn a new language is a fun experience.
There are several different ways to gain proficiency in multiple languages. The most easiest and convenient way is to pick it from your family members. It is often easier if your parents are teaching you the new language. Another common way in which individuals learn new language is as part of their academic studies. And, some have more natural affinity for language than others. While someone like me would struggle to learn even one new language, there are some who can pick five to six languages with complete ease.
Although you might have heard most of the celebs in this list interacting in English as they mostly work in Hollywood, but believe me they are well versed in other languages as well. For some, the proficiency comes in native language and English. The others have picked up new languages on course of their lives. So, here are ten multilingual Hollywood A-Listers.
Most of you know Rita Ora as an English pop singer, who has achieved significant success in her short yet exciting career. However, she wasn't born in England. She was born in Pristina, Kosovo to Kosovar-Albanian parents. Her family moved to London in 1991 when she was one year old. She grew up near Portobello Road in West London, the reason why she has a perfect British accent. However, over the years, she has remained in touch with her roots and has learned her native language. In 2015, she was named an honorary ambassador for the Republic of Kosovo by the country's president, Atifete Jahjaga, at an event held at the Embassy of Kosovo in London. At the event, she revealed that she was grateful for everything Britain has given her and her family, but she will always have a special place for her native country in her heart. Now, maybe Albanian isn't as romantic as Italian or French, but you have to respect someone who is so passionate about the native country.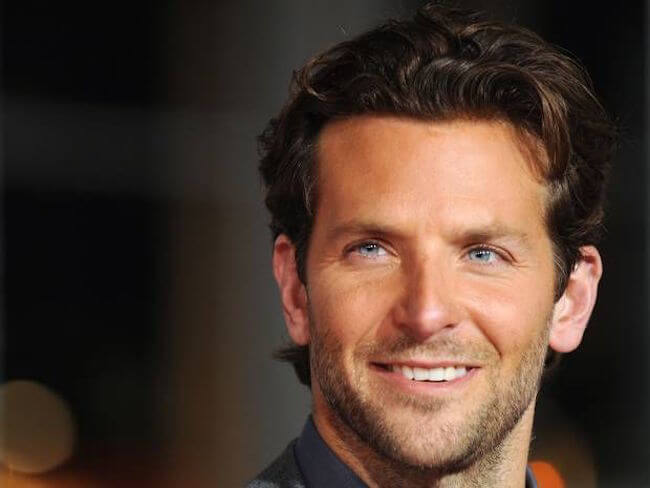 Bradley Cooper is one of the most accomplished actors in the show business. From 2013 to 2015, he won three consecutive Oscar nominations for his roles in the romantic comedy 'Silver Linings Playbook,' the comedy-drama 'American Hustle,' and the biographical war drama 'American Sniper.' He even received an Academy Award for Best Picture nomination for producing 'American Sniper.' However, this American actor is well versed in language of love. He studied French along with his English degree at Georgetown University. He became extremely fluent in French and even spent six months as an exchange student in Aix-en-Provence, France. Cooper has showcased his fluency in French in number of his interviews. While interacting with the French media, he has often preferred to work without translators and has given several full interviews in French. No wonder, he manages to attract some of the hottest women.
Since making her debut, Sandra Bullock has been dubbed "America's sweetheart" due to her friendly and humble demeanor. But, did you know that Bullock was raised in Germany till the age of 12? And, her mother, who was an opera singer and voice teacher was of German descent. Her maternal grandfather was a rocket scientist from Nuremberg, Germany. Her family moved around a lot and they settled in United States just before Bullock was going to enter high school. Even, Bullock held American / German dual citizenship until the age of 18. In 2009, she reapplied for German citizenship. Over the years, she has maintained her masterful control over German and shocked everyone with her impeccable German during both a 2012 Oscars speech and an acceptance speech for a Bambi award.
Did you know that Bullock is also trained in vocal arts? She used to frequently accompany her mother on European opera tours. She even used to take small part in her mother's opera productions and sang in the opera's children's choir at the Staatstheater Nurnberg.
Hearing Salma Hayek's exotic accent in almost every movie she stars in, it isn't difficult to know that English isn't her native language. Everyone knows that the hot bombshell was born in Mexico and it is easy to guess that she would be fluent in Spanish. However, her proficiency extends well beyond speaking flawless Spanish and English. She has good command of Portuguese. Plus, her grandfather had emigrated from Lebanon, which means Arabic was another language that was spoken in their household. In fact, her name Salma is taken from Arabic word, which means peace or calm. Salma attended university in Mexico City, where she studied International Relations at the Universidad Iberoamericana. So, in case, she gets tired of the media circus that accompanies Hollywood celebrities and wants to try her hand at International Relations, she sure won't feel out of place as long as linguistic ability is concerned. However, she doesn't need to as she is married to a French billionaire François-Henri Pinault. Maybe, after six years of marriage, she might have become well versed in French as well.
Despite being one of the most gifted actresses of her generation, Natalie Portman always comes across as a grounded and humble human being. Despite making her movie debut at the young age of 15, she didn't lose her way amongst the glitzy lights of the show business. She has always remained connected to Israel, where she was born. She has often claimed that although she loves United States, her heart really is in Jerusalem. She is a dual citizen of the United States and Israel. Even, when she was busy with her movies, she took out time to do graduate courses at the Hebrew University of Jerusalem in the spring of 2004. So, it is fairly obvious that she is fluent in Hebrew.
However, Portman had interest in foreign languages since childhood. She is well versed in French, Japanese, German, and Arabic. She would have brushed up her French over the last couple of years as she is married to French ballet dancer Benjamin Millepied.
With the release of 2004 American independent art-house comedy film 'Napoleon Dynamite,' Jon Heder became an overnight star. His acting in the role of socially awkward 16-year-old boy was highly praised by the audiences as well as critics. Also, seeing his performance, you can't imagine that Heder would be good in any foreign language and least of all in Japanese. However, he is very fluent and proficient in Japanese. So, how did a boy born and raised in Fort Collins, Colorado manage to learn Japanese? Well, it is quite an interesting story. Heder was raised a Mormon and he spent three years in Japan on his mission for the Church of Latter-Day Saints. He had to regularly interact with Japanese people about his religious beliefs. In order to communicate in the best possible way, Heder decided to learn Japanese. And, the daily interactions did help in brushing up his linguistic skills. Now, although, he had a benefit of living in complete Japanese culture, but it doesn't make his proficiency in the language any less impressive, especially considering the fact that Japanese is very different from English.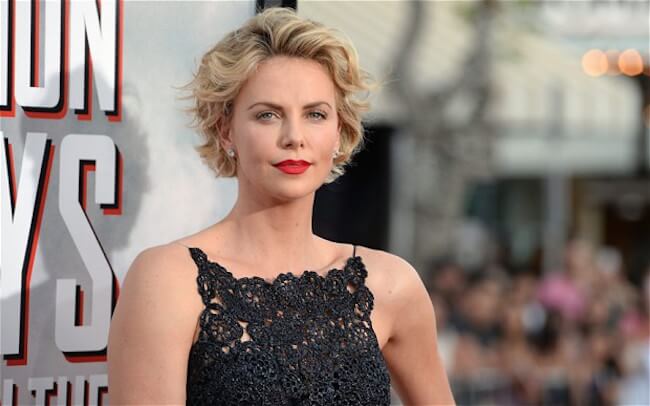 Like many celebrities on this list, Charlize Theron is very proud of her native roots. Even when she became a US citizen in 2007, she retained her South African citizenship. And, you would be surprised to know that Theron didn't learn English until later in her life. Her first language has been Afrikaans. Although after having lived in US for so long she has lost her accent, she still can speak Afrikaans like a native. In several interviews, she has shown her command over Afrikaans. She has even claimed that she speaks in Afrikaans when she is alone with her mother.
Theron has also undertaken couple of initiatives for the betterment of her native country and continent. In 2007, Theron in conjunction with UN Messenger of Peace, created the Charlize Theron Africa Outreach Project (CTAOP) with an objective to support African youth in the fight against HIV / AIDS.
Mila Kunis was born in the Ukrainian SSR (now Ukraine). However, her family had to leave former Soviet Union due to anti-Semitism. Despite religion being suppressed in the country, she was raised by her family as Jewish as they could. When her family relocated to US, Kunis was only proficient in Russian. Due to her language problem, she had a nightmare in second grade (the class she started studying in). She used to cry almost every day, she couldn't communicate with anyone and she couldn't understand anything her teachers said. She eventually picked up language by watching television shows, with 'The Price is Right' in particular.
Although she doesn't need her Russian fluency for her Hollywood projects, she does frequently uses her native tongue while interacting with the Russian media. In fact, while promoting her movie 'Friends with Benefits,' she made headlines by critiquing a Russian reporter in an interview.
Contrary to popular belief, Lucy Liu was born in US. However, she didn't learn English till the age of five. Due to her family background, she learned mandarin first. Also, she studied kali-eskrima-silat, which is the national sport and martial art of the Philippines as a hobby when she was young.
She earned her bachelor's degree in Asian languages and cultures, which helped her, learn and acquire mastery over Japanese. As part of her studies, she also studied various religions, such as Jewish mysticism, Buddhism, and Taoism. And, over the years, she has learned other languages such as Italian and Spanish as well.
Viggo Mortensen has appeared in countless notable films such as 'The Indian Runner,' 'Carlito's Way' and 'Crimson Tide.' However, he gained popularity with his role as Aragorn in the epic film trilogy 'The Lord of the Rings.' However, his presence in this list isn't due to his special acting skills. While growing up, he had acquired proficiency in two languages. His father was of Danish descent and he used to interact with his father in Danish. His family for some time lived in Venezuela and settled for some years in Argentina in the provinces of Córdoba, Chaco, and Buenos Aires where he attended primary school. While living there, he acquired a fluent proficiency in Spanish. In 1980, he earned a degree in Spanish Studies and Politics from St. Lawrence University in Canton, New York. Then, he later went to Europe and lived in Spain, England, and Denmark. During this time, he picked up fluency in Spanish, French, and Italian. He also has a decent understanding of Norwegian, Swedish, and Catalan.