We know how much people love Westeros. Though, I would stop short of suggesting that people would love to live in it because no one would want to live with those psychopaths. However, the popularity of the famous fantasy series is far too obvious for me to describe it. And, the show owes its popularity to gripping storyline, strong characters and very hot women. Even those who don't watch the fantasy series know that Westeros has some of the hottest women. And, here is the list composed by the popular men's magazine Esquire of hottest women from the vaulted seven kingdoms.
Even before she was cast for the role of Ygritte, she had already won lot of acclaim for her tremendous acting skills. She had won a Scottish BAFTA for Best Acting Performance for her role in New Town and was well known for her stint in ITV drama series Downton Abbey. However, her entry in the famous fantasy series as a Free Folk spearwife Ygritte made her a household name. Her masterful interpretation of a flirtatious and dangerous woman was appreciated by the fans and critics alike. She made her debut in the second season after surviving an attack by John Snow and Qhorin Halfhand. She went to on become John Snow's lover before being killed off in the fourth season.
Before she became a worldwide sensation by expertly portraying cunning and ambitious Margaery Tyrell, she was a well-known actress in England thanks to her stint in another steamy historical drama The Tudors. In the popular Showtime series, she played the role of Anne Boleyn and was nominated for Best Performance at the Gemini Awards. However, as is the case with most women in this list, it is her role in the series that has set her on the path of global stardom. Her portrayal of subtle and graceful woman with ambition to match is universally loved. She knows her position and her strength as she uses her womanhood to achieve her own agendas. And, she looks stunning in some of her plunging gowns.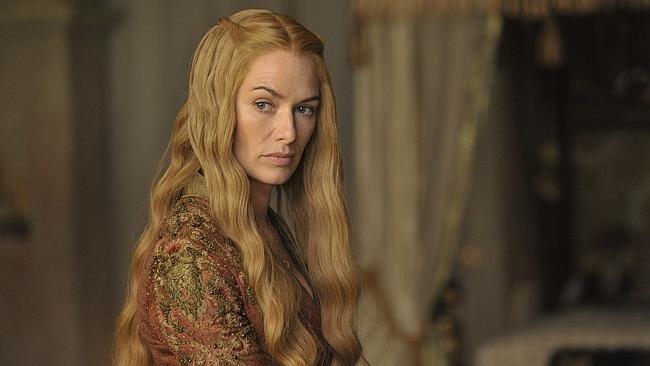 Although, she was ashamed to walk naked through the streets of King's Landing in what was one of the most dramatic scenes in the series, she is still one of the most iconic and strong characters of the series. Her political posturing has grabbed as much attention as her incestuous relationship with her twin brother Jaime Lannister. And, the way Lena Headey has portrayed this character, it is impossible to imagine any other actress in the role of politically ambitious and manipulative Cersei. And, her acting in the infamous walk of shame role was highly praised by the critics.
To say that she is one of the most popular characters in the Westeros would be an understatement. The mother of dragons have come a long way from the shrinking violet she was introduced as in the beginning of the series. With the show filled with characters ready to do anything for their personal ambitions, Daenerys with her strong moral compass and strong principles is a breath of fresh air and to boot, she looks stunning.
The famous role has helped Emilia Clarke gain a strong foothold in her career and has made her a popular sex symbol. She was named Esquire's Sexiest Woman Alive in 2015.
Although she doesn't has a big role in the series as the names mentioned before her, but she is an exclusive mistress of Tyrion Lannister before he finds her in his father's chamber and strangles her to death. Despite being a small character, she is responsible for an important turn of events in the series as she ultimately pushes Tyrion over the edge. Even before she was cast in the series, she has proved her acting credentials with some excellent acting performances in movies such as ­Head on and TV series Tatort.
Interesting Trivia – Before making it big as an actress, she had to work in p*rn movies.
While casting magic spells and serving as the red priestess, she has cast a spell on her viewers as well with her stunning looks. Her fiery red locks, red eyes and penchant for dressing in red has made her quite famous. Her couple of naked scenes in the series has further enhanced her notoriety in the show. And, the actress who has been cast in the role is as beautiful as character has been described in the book. Carice van Houten is a well-known and highly acclaimed actress in Holland. She has starred in most commercially successful Dutch film (Black Book) and has won five Golden Calf Awards for Best Actress for her various roles.
Nathalie has given a unique appearance to the role of Missandei in the TV series. For those who haven't watched the famous series, she is a personal assistant of sorts to the mother of dragons, Daenerys Targaryen. So, in simplified terms, she is second only to the hottest woman in the series. Nathalie's fresh faced beauty and her exotic looks in the show has won lot of admirers. Her profile on-screen and off-screen has only increased since her debut in the third season of the series. She has recently appeared in Furious 7 and the scene of her emerging from the sea in black bikini is another testament of her smoking hot looks.
Ros was quite a character in the role of a prostitute in the first three seasons of the HBO series. Her several bedroom romps and naked scenes has been one of the reasons that fans were readily flocking to the fantasy series. It won't be wrong to say that she was the flagbearer of the racy and steamy content in the series. Her dresses with low cut and lace up necklines were a fresh change from the murderous events which were never far in the series. It all ended when King Joffrey decided it would be a great idea to use her for crossbow shooting practice.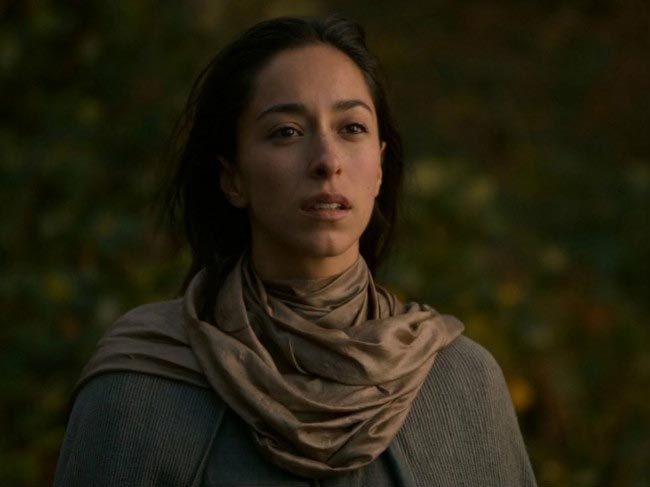 Talisa Stark was played by Oona Chaplin, who is the granddaughter of Charlie Chaplin. Now, although she didn't get sufficient time to show off complete range of her acting skills, but she certainly grabbed attention during her brief stint in the show. The beautiful Spanish actress played the role of Talisa Maegyr, who later became Talisa Stark after getting married to former King North Robb Stark. However, she and her unborn child were just two of the casualties of the infamous red wedding.
One of the things I like about this series is that it regularly introduces hot female characters and the regular murderous purges seems to be a good idea when seen in this shade. Tyene is one of the eight illegitimate daughters of Oberyn Martell. She was introduced in the fifth season of the series and instantly gave one memorable scene that included her nude in the prison. Way to make the new character endearing to the masses. Her fierce persona in the show also makes her an interesting and exciting character.