When we look at a celebrity, it is very natural to think that they had everything easy. On the contrary, many celebrities have faced some drastic problems in their childhood which resulted in behavioral patterns that turned out to be fatal. By starving themselves or throwing up after every meal, these celebrities would do anything to keep themselves skinny. Society brainwashed people with the notion that only thin girls are pretty and wanted. The race to staying skinny not only became unhealthy, but also caused many emotional side-effects that come with these diseases. Here are some of the celebrities who have faced similar problems, opened up about it and are now living a much healthier and cleaner life.
Not all celebrities have the best childhood as far as their physical appearance is concerned. Demi was one such case. At a very young age of 4, she remembers looking at herself in the mirror and considering herself fat. Her friends at school would bully her and keep calling her 'fatty' as well. At that age, not too many kids realize the drastic consequences it can have on someone. When she was 12 years old, she lost around 20 lbs as she had completely stopped eating. However, even that never seemed enough for society. In 2010, Lovato checked herself into rehab as she was suffering from bulimia and self-mutilation. Since then, she seems very happy and healthy. The purpose of her opening up about her time in rehab was to help people around the world with similar problems to get out from there and take help. Well, we have to admit Demi, you are looking great!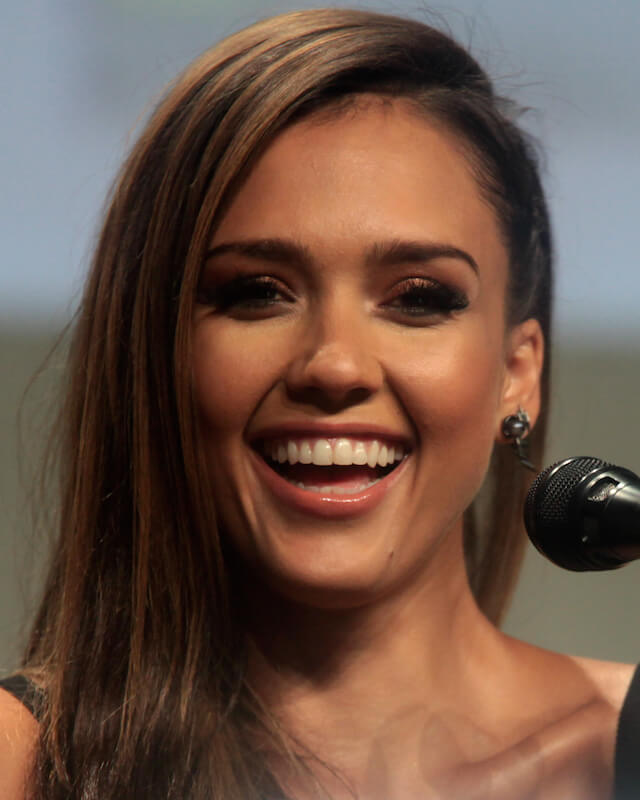 Believe it or not, but the stunning Jessica Alba was known to have gone through an eating disorder as well. In 1999, when she got a role in a television series called Dark Angel, Jessica decided to start working out in order to keep herself in shape. The obsession with looking thin eventually led to an obsession with avoiding food, which is not advisable for anybody out there. It all eventually lead to a bout with anorexia. She would starve herself and was obsessed with the gym and working out. Her weight then dropped to 100 lbs. In an interview with Glamour, Jessica said that a lot of girls had an eating disorder and so did she. She was getting scarily addicted to it. She said that when she noticed her girl-like slim body turn into a woman's body with fat around certain places, she freaked out. She then got help and with the treatment she received, she learnt to overcome her fear of weight and saved herself from becoming dangerously thin.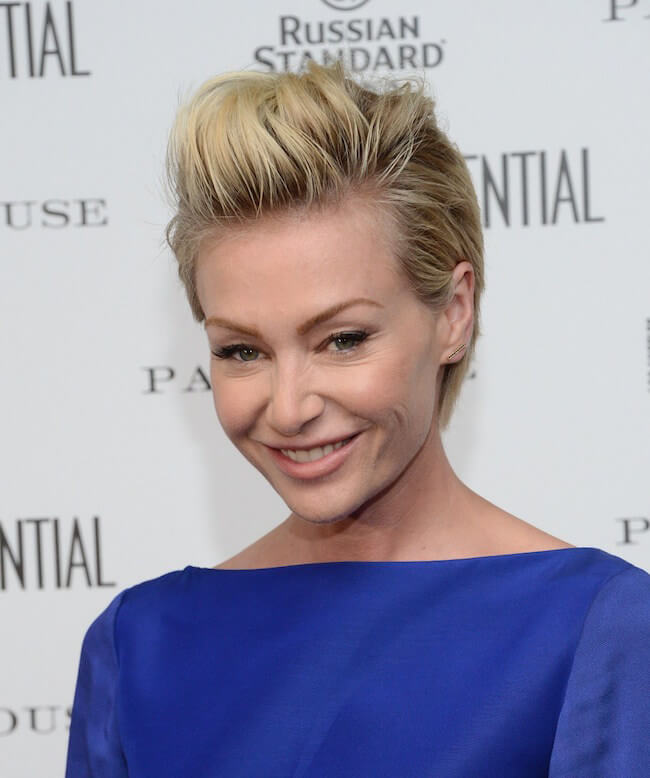 Portia de Rossi is one of the few actresses who had the worst encounter with anorexia. There came a point when she was down to 80 pounds and was eating just 300 calories a day. For Rossi, the causes are deep seated like most actresses and started when she was just 12 years old. Yes, she too was dealing with an eating disorder from a very young age. After she joined the show Ally McBeal, her situation got worse. There was a time when Portia's friend told her that she looked like a normal, healthy woman. Those words supposedly sent her into shock. Due to constant societal norms, she thought that being healthy meant pudgy and being called a 'woman' meant being curvy. Rossi wanted to be down-right skinny from top to bottom. During the filming of Who Is Cletis Tout, Portia collapsed on the set and was said to be suffering from cirrhosis, osteoporosis and organ failure! After she went through treatment for the multiple issues she was facing, Portia then felt much better about her body and health. Now, when she looks in the mirror she knows, she is not perfect but still, she is completely okay with that. Well Portia, we agree too! Health should come before any other aspects.
Stories about Hilary's eating disorder didn't get out there much at that time. Lindsay Lohan and Mary Kate Olsen were facing similar problems too. Being a star child, Hilary was exposed to stupid society norms about being fat. Between the age of 17 and 19 was when she started understanding and realizing what people were saying about her pictures and weight. She then got pretty skinny as she was feeding on boiled vegetables, grilled chicken and nothing else. Apart from this, Hilary was also touring a lot around the globe at that time which further exhausted her. She soon realized how dangerous it was getting to not give her body the amount it actually needs. During an intervention on Hilary made by her sister, she realized what she was doing to her body. She had dropped from 130 to 100 pounds in 2005. She then eased out on her eating and gym-routines. In an interview, she said that she didn't want to be skinny anymore and concentrated on eating healthy rather than counting calories.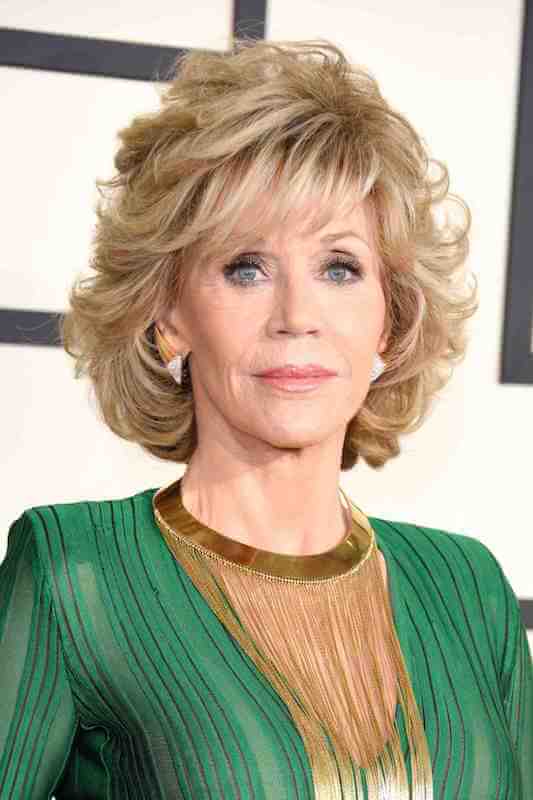 Jane was one of those kids who were born to a celebrity. Her dad was an actor, Henry Fonda. From a very young age, her father would stress on the importance of always having to look good. He told her that how she looked was all that mattered. She was raised in the 50's. Very evidently, Jane's father sent across a message which can be very detrimental to a child's life. In the 80's, Fonda was known as the queen of fitness (or working out). Jane admitted that she was suffering from Bulimia from the age of 21. In 1982, she launched her exercise empire which was the real reason behind Jane's recovery. She realized that it was the time to let go of her disease completely. She said to herself that she had a career; she was working with nonprofits, was winning awards and also had a family. She knew it was a do or die situation if she didn't overcome bulimia, and so she did. Well done Jane, you are a great example for many elderly women out there.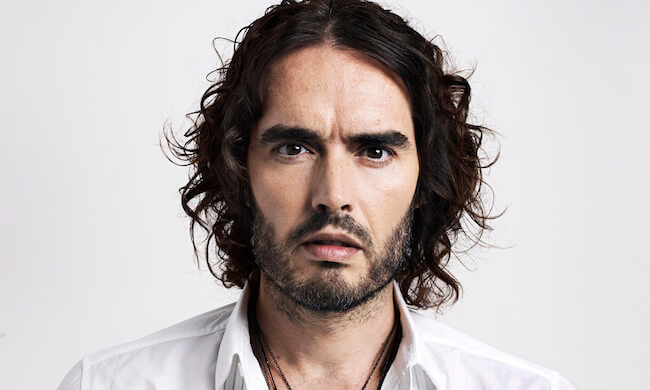 It is not very common for a man to come clean about his eating disorders but hats off to Russell. In an interview, Russell said that he was suffering from Bulimia at a very young age of just 14. He had problems with food and self-harming. As far as his childhood was concerned, he said that it was quite lonely and difficult. It didn't just stop there for Brand. During his time in rehab for drug problems, Brand's problem with food resurfaced. He soon realized that it was all about getting out of himself and his isolation. He knew that he was feeling unpleasant and unhappy. Today Brand is working on his self-esteem along with making sure that he is not only eating right, but also keeping healthy. Take care of yourself Brand; the world cannot lose another comedian. He also practices yoga on a regular basis, which we think is great!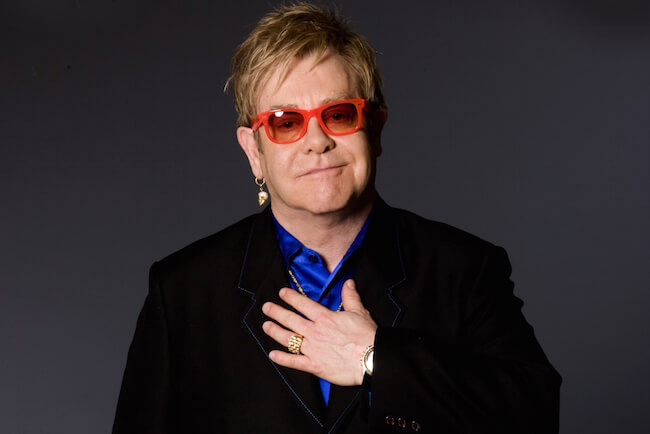 Elton John was known for his cocaine addiction, but an eating disorder is not something we were aware about. He not only told the media about his eating disorder but also said that his friend Princess Diana was facing the same problem! Diana had told him that it feels horrible to run to the bathroom after eating to throw up. However, they both were glad that there were more people like them out there, facing similar issues. Elton went to rehab to be treated for Bulimia and cocaine addiction in 1990.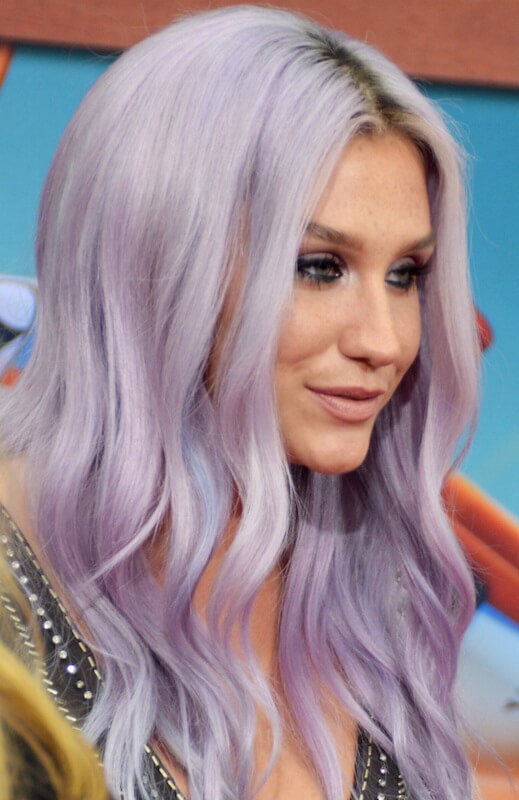 The popular singer who produced hit songs about partying and alcohol was suffering from an eating disorder herself. Kesha wrote about her disorder and rehab phase for an article in ELLE magazine. She said that her mom flew her down to the rehab. She didn't really have any drug problems. She also said that she wasn't very much like the songs, she wrote and was responsible about her career and life. Since she was a young girl, she was always told to remain as skinny as possible. To make that happen, she was constantly abusing her body and depriving it of the nutrients it needed. During her stay at the rehab, she said that she was very scared. She was also very naturally worried about what people from the outside world must think of her. Kesha's reason to enrol herself into a rehab was very evident too. She was returning from one of the longest tours she had done. She had done many of those before, but the post-exhaustion of this one seemed particularly tiring. She couldn't get herself out of bed for days. She knew the reason instantly. Kesha then decided that it was the time for a change and started watching her diet and health. She is now a happy soul and believes in staying healthy rather than skinny.
The Sopranos star, Jamie Sigler was once contemplating suicide as she was tired of dealing with exercise bulimia. Exercise bulimia is just like bulimia where one substitutes throwing up after meals with constantly exercising to lose weight. Chronic exercise bulimia is accompanied with a strict and compulsive focus on calories. An individual who suffers from exercise bulimia would go to any lengths to fit exercise in their daily routine even if it meant canceling meetings and work to do so. The actress now goes by her family name, Jamie-Lynn DiScala. Jamie said that the whole trauma started for her in high school when her boyfriend broke up with her. She thought it was because of the way she looked or her body. She then got obsessed with counting every calorie she ate and would force herself to burn each calorie through intense exercise. She started with doing around 20 minutes on the treadmill before school and decided to stop eating dessert. After looking at her weight drop, she got even more encouraged and started doing running an hour on the treadmill before school. She then started waking up at 3 am to exercise four hours before school and ate close to nothing! Within no time, Jamie was merely 80 pounds. Soon after she realised that the damage could be fatal. She started with changing her eating habits and exercised to start gaining weight. She is now doing great and leading a happy family life. Well done Jamie, we hope you never give up.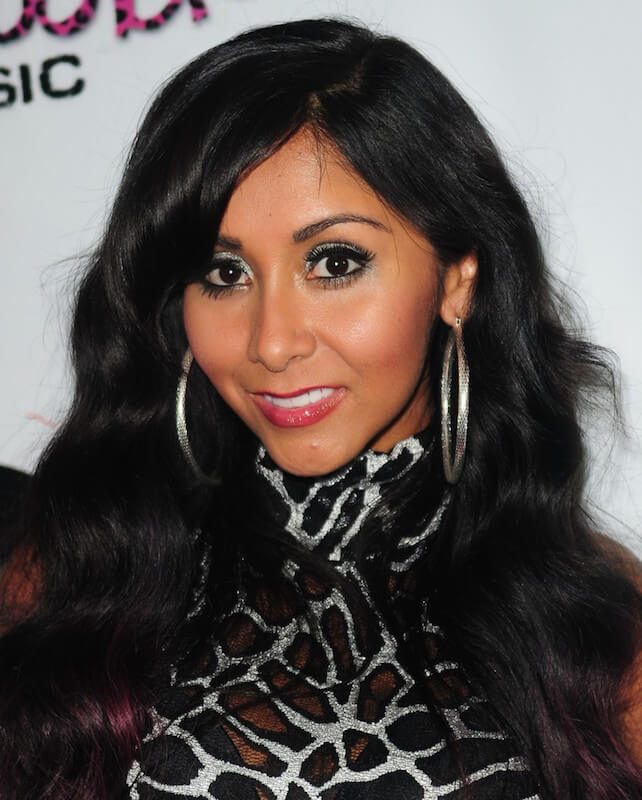 You might remember Snooki from the Jersey Shore. Snooki was referred to as a meatball during the show. Soon after, Snooki came clean about the problems, she faced when she was in high school. She was a cheerleader and like any other cheerleader, Snooki was forced to stay skinny. She was barely eating to keep herself thin. She first started with eating just one salad and a cracker which would make her feel full. It then came down to eating one cracker and later ate just one grape a day! Eventually, the vicious cycle came down to eating nothing for three days. It was a really bad time for her and was also very difficult to come out of. Now, although she is a little on the chubbier side, we think it's better than being all bones. Stay strong Snooki!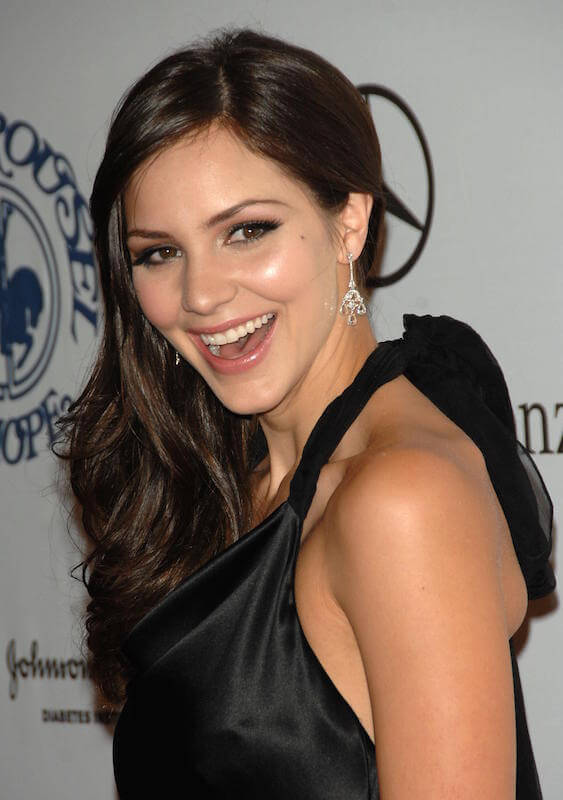 The American Idol star was suffering from Bulimia from the age of 17. She would throw up almost six to seven times a day. At the age of 22, she got selected for American Idol and that's when she knew she needed to change. In an interview with PEOPLE, she said that Bulimia and the excessive throwing up could damage her vocal cords to such an extent that she might not be able to sing. With the support of her parents and boyfriend, she checked into an eating disorder rehab where she spent three months in a group and individual therapy for six days a week. Simon Cowell of American Idol called the runner-up Katharine, "the best of the competition." During such times, the support of close ones is very important and Katharine was lucky about that. We are very proud of you Katharine.