Although celebrities are mostly tagged as a selfish bunch, but over the years, some celebrities have signed up to make the ultimate sacrifice for their country. Over the years, impressive number of celebrities have joined the US military. Some of them were drafted by the authorities, whereas some of them voluntarily enlisted and some even joined up multiple times. Certain celebs joined due to pressure from the authorities, whereas some joined to improve their image in the general public, one perfect example is pop star Elvis Presley, who joined the army to give a further boost to his career.
Many celebrities from the golden era of the Hollywood worked in some capacity to support US cause in the Second World War. The controversial Vietnam War was another occasion on which many celebrities joined the army, although some of them were reluctant to do so.
The below list includes well-established actors such as Clint Eastwood, Paul Newman, and Morgan Freeman and musicians such as Jerry Garcia and above mentioned Elvis Presley. Here are other celebrities who have served in military services.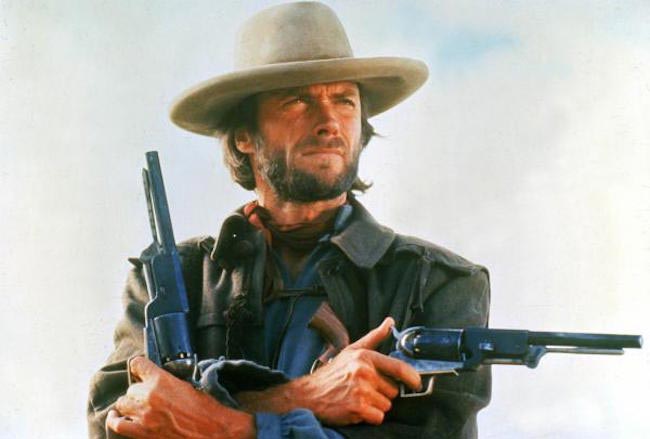 Clint Eastwood is considered the enduring cultural icon of masculinity. Getting cast as a dashing anti-hero in several of his early films did certainly help Eastwood in winning fame and fan following. However, that doesn't mean he wasn't a talented entertainer. Over the years, Eastwood has proved his credentials as a top actor, director, and producer. Eastwood has won Academy Awards for Best Director and Producer of the Best Picture and has received nominations for Best Actor as well.
However, before becoming successful in the show business, Eastwood moved from one job to another. After graduation, he worked as a lumberjack and forest fighter in Oregon, and a steelworker in Seattle. He eventually got drafted in the US army for the Korean War. He received his basic training at the Ft. Ord army base in California. Due to his experience as an amateur swimmer during college days, he was given a job as a swimming instructor and remained at Ft. Ord.
During his time with the army, Eastwood was involved in a serious accident. On the ride back from meeting his family in Seattle, Eastwood took a ride aboard a Navy torpedo bomber. In mid-air, the plane ran out of fuel and crashed into the ocean near Point Reyes. Along with pilot, Eastwood escaped sinking aircraft and swam 3 miles (5 km) to safety.
Morgan Freeman, well known for his sonorous voice and classy acting style exhibited his acting talents very early. While growing up, he acted in a number of school plays and competitions and often won leading roles and awards. Despite his natural talent and success in drama, Freeman didn't pursue an acting career after high school. Instead, he went for his other great passion. Ever since he was a child, he was entrenched by the war movies and especially loved the idea of flying. Therefore, he subsequently joined US Air Force in 1955. He even turned down a scholarship for drama from Jackson State University to get enlisted. However, everything didn't turn out as Freeman had expected and he was relegated to being a radar technician. And, when he eventually got an opportunity to train as a fighter pilot, he realized it wasn't what he imagined or wanted in life. He realized that he was in love with the idea of being air force pilot, not in actually becoming it. Freeman acted on his gut instinct and left air force in 1959. He moved to Los Angeles, where he struggled day to day while pursuing his acting dreams. However, credit to him as he got struck and kept on working hard. It took him around twenty years of acting in stage productions to gain popularity in film and television.
When he joined the army, Elvis Presley with his baritone and tenor, and gyrating hips had become a major sensation. His blues love songs such as 'Love Me Tender' had made him a firm favorite among the teen audiences. And, his rebellious nature further helped in making him a huge star. However, his unique dance style, which was considered as obscene by many and his other antics, had brought him a lot of bad publicity. Colonel Tom Parker, Presley's manager felt that a stint in the army would clean Presley's image and would improve his popularity amongst older audiences. Special Services were especially interested in drafting. Over the years, many have believed that Presley turned down Special Services because he wanted to work as a regular soldier. However, the truth is that Parker didn't want Services to earn money by using crooner's talent. If he had joined Services, Presley would have to perform for free and the recordings of the performances would be sold to television stations throughout the world.
So, on March 24, 1958, Presley was inducted as a regular soldier. Even, his famous tousled hair was shaved off as per army requirements. He remained in service for two years, during which he met his future wife Priscilla Beaulieu and became dependent on stimulants and barbiturates. And, as his manager, Parker had foreseen, Presley's time with military won him a new fan base among an older age group.
Before he became the subject of multiple sexual assault cases, Bill Cosby was one of the most successful and respected comedians in the industry. Now, all he has is success, which has got tainted by allegations of drugging women for sexual exploitation. To be precise, he has been accused by at least 51 women of either rape, drug-facilitated sexual assault, and / or sexual misconduct. His television sitcom 'The Cosby Show' was rated as the best show in America for five years from 1984 to 1989.
Before becoming a successful comedian, Cosby had a four-year stint with navy until he was honorably discharged in 1960. He was trained as a hospital corpsman and during his time with navy served aboard ships and at the Marine base at Quantico, Virginia, before being sent to Bethesda Naval Hospital. Also, he was assigned to work with Korean War casualties. Plus, he won several awards running on the Navy track team. On the negative side, he had to suffer racial discrimination.
Chuck Norris is one of the most popular action stars in Hollywood. His superhuman feats have been well described in countless Internet Memes. However, jokes aside, Norris is one of the most accomplished US martial artists. He has held the world middleweight karate champion title for six years. Also, he was named Black Belt magazine's "Fighter of the Year" in 1969. He has studied Tang Soo Do and Tae Kwon Do, which are famous Korean martial art forms. Plus, he was the first Westerner to be awarded an eighth-degree Black Belt in Tae Kwon Do. However, if it hadn't been for his time with the army, in all probability, he won't have joined martial arts. Norris, who joined Air Force right after high school, was introduced to martial arts while stationed in Korea. He became a keen follower of martial arts and has even founded his own martial arts school, Chun Kuk Do.
To his credit, Norris hasn't forgotten the huge role his army career has played in his success. He has taken the role of spokesman on behalf of the Veteran's Administration and hospitalized veterans. So, it doesn't come as a surprise that he was named "Veteran of the Year" at the American Veteran awards show.
Paul Newman was a man of multiple talents. He was a successful American actor, film director, entrepreneur, professional racing driver and a team owner. He was also well known for his work as an environmentalist, liberal social activist, and philanthropist. What is startling and very impressive about Newman's diverse talents and roles is that he was good in all of them. As an actor, he has won several prestigious awards such as Academy Award and BAFTA Award, while as a professional racer, he won several national championships. As a philanthropist, he has donated around $430 million most of them from his income from food chain company, Newman's Own.
However, his first passion was to become a pilot for the Air Force. For this purpose, he joined the Navy's V-12 program at Yale University. However, his hopes were dashed when it was discovered he was color blind. He was shifted to basic training where he qualified to be a rear-seat radioman and gunner for torpedo bombers. Also, he was assigned to USS Bunker Hill which fought in the Battle of Okinawa in 1945. However, Newman was grounded due to an ear infection. For his military services, he was awarded the American Area Campaign Medal, the Good Conduct medal, and the World War II Victory Medal.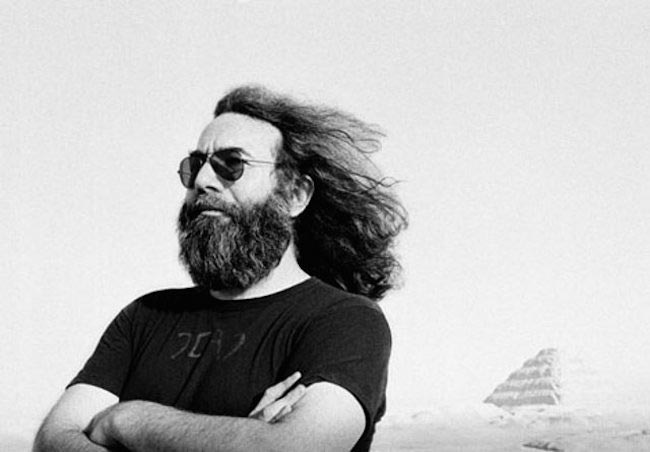 Jerry Garcia, who is well known for his lead guitar work, singing and songwriting with the band 'The Grateful Dead,' had a pretty rough childhood and wild teen years. Among some of his worst antics during his young years was stealing his mother's car in 1960. As a punishment, he was forced to join the United States Army. Also, the 17-year-old rebellious Garcia thought it was a perfect opportunity to see the world. However, even in the army, things didn't change much. During his nine months stay, he spent most of his time at his leisure playing guitar that he had smuggled in. He made it a habit to miss roll calls and eventually accumulated several counts of AWOL. So, he was discharged from the army after mere months of joining on the basis of "lack of suitability to the military lifestyle." The only thing he got out of his stay with the army was a 1950 Cadillac sedan that he bought from the army cook.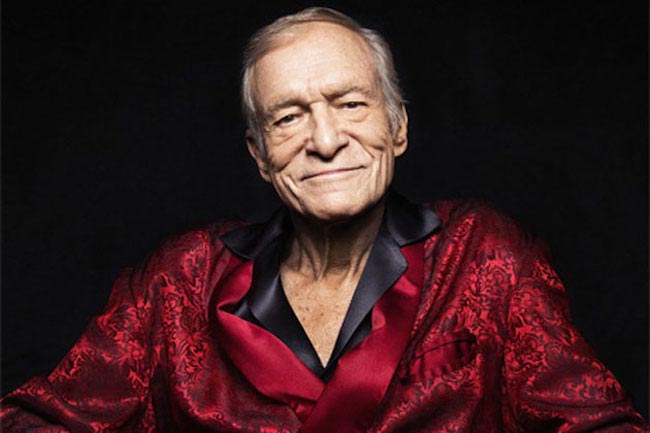 Before he became the biggest playboy of them all and the brain behind famous 'Playboy' magazine, Hugh Hefner was an Army Soldier in World War II. Well known for his hedonistic lifestyle, he served two years with army starting from his induction in 1944 as an infantry clerk just after high school graduation. During basic training, he won a sharpshooter badge and also made it through "Killer College," in which the troops were asked to go through maneuvers while throwing real grenades. However, his major contribution during his time with the army was to army newspapers. His cartoons for these newspapers were quite famous. After leaving the army, he pursued his interest in art and enrolled in a couple of courses before getting a job of copywriter at Esquire magazine in Chicago. However, due to a pay dispute, he left the magazine and he eventually started his independent magazine.
Jimi Hendrix is one of the best guitarists in the rock 'n' roll history. He was well known for playing his signature left-handed Stratocaster with his teeth before setting it on fire. However, before he became one of the most iconic musicians, he had a short stint with the armed forces. But, unlike some other celebrities on this list, Hendrix's stint in army wasn't voluntary. The young and talented James has a run-in with law for stolen cars. He was given a choice – he could either spend two years in prison or join the Army. However, in army, Hendrix's rebellious nature didn't impress his superiors. His many faults included sleeping while on duty, requiring constant supervision and not being a good marksman. Also, his tendency to play guitar during his off hours irked other men in the barrack, who just wanted a good night's sleep. Although he was signed up for three years of service, but an ankle injury during a parachute jump gave Young Hendrix the opportunity to bow out of active duty with an honorable discharge after one year in service. His problems were judged to not be treatable by "hospitalization or counseling." And, Hendrix was more than happy to oblige.