Well before they became the leading lights of the music industry, many famous musicians had to endure the struggle every wannabe artist has to suffer. They had to perform gigs in run-down pubs filled with disinterested drunks and bullies. They had to play for a bunch of teenagers who attend such shows just to have some fun. Plus, in such an early stage of the career, the income is miserably low and sometimes, it is even hard to get a decent meal.
In such scenarios, the only hope is that some big shot executive would recognize your talent and will give you your big break. However, the leading record labels receive literally thousands of demos, files, and unsolicited emails every week. So, the chances of them appreciating your work are very slim. Even, if you have a considerable talent and great interpersonal skills. After all, there are several great artists who were rejected by the leading record labels with the diplomatic, yet firm response "just not what we're looking for at the moment."
However, the artists listed in this list persisted and didn't give up on their big dream. And, with lots of hard work and willpower, they eventually managed to achieve success, their work and talent deserved. So, let this list be a lesson to you about never giving up on your dreams.
Although her popularity is on downslide these days, you simply can't deny that Madge is one of the finest female artists in the history. Her record sales that exceeded the 300 million mark are the testament of the immense success, she has achieved in her career. According to the Recording Industry Association of America (RIAA), with 64.5 million certified albums, she is the best-selling female rock artist of the 20th century and the second best-selling female artist in the United States. In fact, the famed Billboard publication has ranked her second behind the Beatles on the Billboard Hot 100 All-Time Top Artists. Plus, the magazine has recognized her as the top-touring female artist of all time. She has amassed a fortune of more than $500 million.
So, you have to be a fool to doubt her musical talents. And, in fact, she met one before making it big. Before getting her break, she had sent demo containing songs that would later feature on her eponymous debut album to label bigwig Jimmy Lenner. Lenner was unimpressed and claimed that "the only thing missing from this project is the material." Madonna later signed a record contract with Sire Records and the same material managed to sell more than 10 million copies. In 2001, Madonna also auctioned the rejection letter at Sotheby's.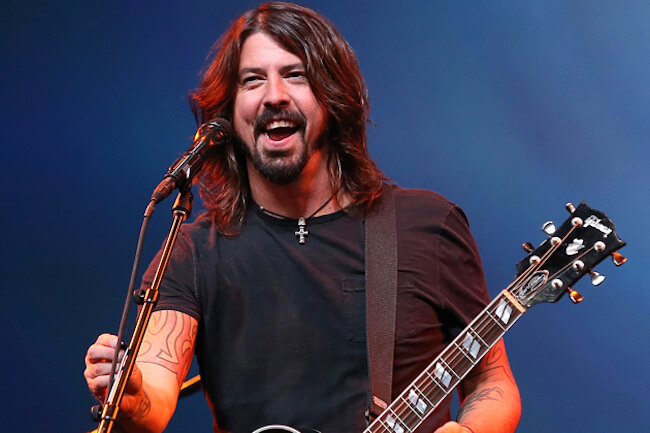 David Eric "Dave" Grohl is arguably one of the most influential and popular rockers in the world right now. He first rose to popularity as a drummer of the famous Nirvana band. After the death of Kurt Cobain, who was the frontman of the band, he would later become even more famous with rock band Foo Fighters. Also, with the band, his role went well beyond being a drummer as he has penned many songs for the band. He has also turned numerous vocalists for the band on a number of occasions. He has developed a reputation as a supremely talented drummer. Plus, every project, he is associated with, is always superb and terrific. However, he didn't make it big with his first band, Mission Impossible.
Grohl had formed the band when he was 14 years old and was in high school. He sent the demo tape to Ian MacKaye, the founder of Dischord Records, asking him if he was interested in recording his new single. Mackaye was impressed by the effort, but not with the tune. So, though he did turn him down, but held on to the inquiry letter. He clearly felt that Dave Grohl had talent and he wasn't mistaken.
For some time in mid 90's, the Oasis was one of the finest music bands in England. Led by Noel Gallagher's musical approach that relied on simplicity, the band became a huge hit with the fans as well as critics. They exploited the Britpop movement and brought out the 60's riffs to generate phenomenal sales. And, the folks at Factory Record writhed with regret every time, the band's single managed to snake to the top of the music charts. Noel Gallagher was a big fan of Factory acts such as New Order and Happy Mondays and promptly auditioned his band for the Manchester-based label. The label rejected them as they found the band "too baggy." However, the label executives could console themselves as the band tapered off by 1998. And, the decline in the sales of the band singles was particularly baffling considering their third album, 'Be Here Now,' which became the fastest-selling album in UK chart history.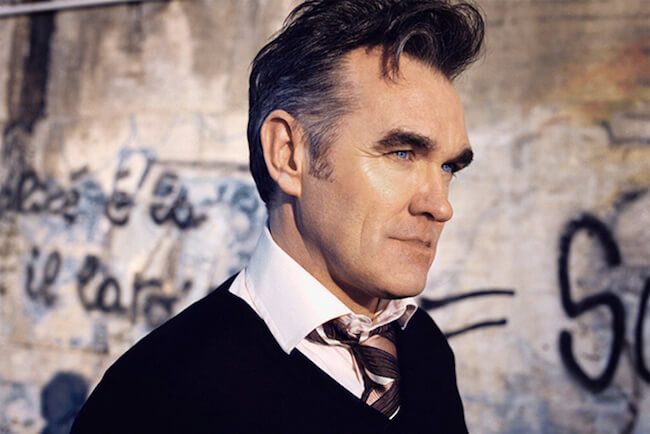 Morrissey, full name Steven Patrick Morrissey, is a British singer and lyricist. In the 1980s, he rose to prominence as the lyricist and vocalist of the rock band 'The Smiths.' The band was highly successful until it broke up in 1987. Then, Morrissey started a career as a solo artist and he achieved even more success. His first solo album, 1988's Viva Hate, entered the UK Albums Chart at number one. Till now, he has made the top ten of the UK Singles Chart on ten occasions. He is widely regarded as an important innovator in the indie music scene. The prestigious music magazine NME has called Morrissey one of the most influential artists ever.
Despite his obvious success and talent, Morrissey has often had problems with the record labels. He was dropped by Island Records in 1997 after the average sale of album 'Maladjusted.' Then, before the release of excellent 'World Peace Is None of Your Business,' he was again without a record deal. Plus, in 2009, EMI refused to fund the South American leg of his world tour.
U2 is arguably one of the most popular and creative acts in the music industry. With more than 170 million records sold worldwide, it is one of the world's best-selling music artists of all time. In terms of accolades and awards won, they are arguably the best rock band in the music industry. They have won 22 Grammy Awards, more than any other band and have been labeled the "Biggest Band in the World" by the Rolling Stone magazine. And, their live performances are often considered their strongest point. In fact, their U2 360° Tour, which was held from 2009–2011 was the highest-attended and highest-grossing concert tour in history.
However, it hasn't always been a plain sailing for the Irish band. Just months before they released their debut single, they were given short shrift by the CEO of RSO, who felt that the band wasn't what he was looking for. He would have probably regretted that decision as the company went bankrupt years later.
Ed Sheeran is one of the hottest sensations in the music industry right now. Since releasing his debut album, '+' in September 2011, which contained popular singles such as "The A-Team" and "Lego House", Sheeran has steadily rose in popularity. His first album was certified 6× Platinum in the UK and he subsequently won two Brit Awards for Best British Male Solo Artist and British Breakthrough Act. His second album 'X' was released on June 23, 2014, and charted at number one on the UK Albums Chart and the US Billboard 200. It won the Brit Award for British Album of the Year and was nominated for Album of the Year at the 57th Annual Grammy Awards. Sheeran has performed sold-out gigs in some of the most popular venues including New York's Madison Square Garden and London's Wembley Stadium.
Considering the success he has achieved, it is surprising to know that he was turned by several record labels. And, the reason for rejection is even more absurd. He was rejected because he was chubby and ginger. In fact, it is a true reflection of the music industry that is ruled by looks and appearances.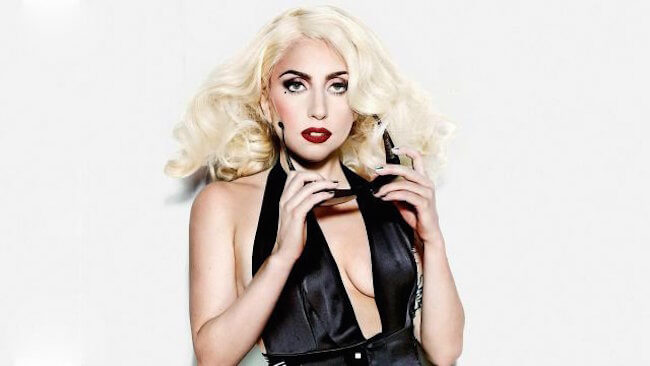 Whatever you say about Lady Gaga, you can't deny that she has an appetite to entertain and surprise. Her unique brand of music has won over millions of people and has resulted in the global album and single sales of 28 million and 140 million respectively. Since breaking out with successful numbers such as 'Poker Face' and 'Just Dance,' she has become a pop icon who pushes limits with her over-the-top performances and fashion choices. Her incredible list of achievements includes 13 Guinness World Records, 6 Grammy Awards, and a Songwriters Hall of Fame's Contemporary Icon Award. Since making her debut in 2008 with 'The Fame,' she has amassed a personal net worth of around $59 million.
Considering her immense success, it comes as no surprise that the record executive who dropped Lady Gaga has called it his worst decision ever. In September 2006, Def Jam boss Antonio "L.A." Reid had signed Gaga with the intention of having an album ready in nine months. However, the company had some financial difficulties and Reid thought that the finance earmarked for Gaga's project would be better spent elsewhere. As a result, she was dropped by the label after only three months.
Beyonce is arguably the best female artist right now. Throughout her ultra-successful career, she has sold over 118 million records as a solo artist, and an extra 60 million with Destiny's Child, making her one of the best-selling music artists of all time. Plus, she has won 20 Grammy Awards and is the most nominated woman in the awards' history. In fact, the Forbes magazine has listed her as the most powerful female musician of 2015. And, she is married to the most powerful man in the music industry, Jay-Z. So, right now, everything is perfect in her life. She has everything, any aspiring artist can dream of. However, like many other highly successful personalities, she had to tackle failure and rejection. As a member of the group Girl's Tyme, which also had her cousin and future fellow Destiny's Child band member, Kelly Rowland, Beyonce entered a talent contest created up by label bosses to find the next big thing. And, surprisingly she was deemed not good enough. She was even roundly ignored by the talent scouts.
The good thing was that this incident occurred when she was just eight years old. And, her father Mathew was so angered by the incident that he quit his job and devoted his entire time to making his daughter a superstar. And, in return, he became one of the most successful music managers.
No one polarizes opinions like Kanye West. The self-proclaimed most creative artist in the music industry is considered genius by some and an arrogant jerk by others. And, his work as a fashion designer hasn't certainly helped his case. Before he was signed by Def Jam, he was rejected by tones of labels as they felt he was a brilliant music producer but unlikely to forge a solo career. West gave them demos of tracks he'd written, produced and MC'd at his home studio. These demos also included the version of the sublime Jesus Walks that ended up on his solo debut, 'The College Dropout.'
With 21 Grammy awards to his name and about 21 million album sales, he has justified the faith Def Jam had shown in him. Maybe, having West on a contract helped Def Jam executive Reid lessen the regret, he would have felt on missing out on Lady Gaga. And, West got an opportunity to prove his undeniable ability that he has used to radically overhaul the hip-hop scene. However, it would be better if West manages to turn down the volume of his ever-present rants and ravings.