Despite being a star kid, Abhishek Bachchan had to struggle a lot in order to establish a foothold in the Indian film industry. He is the son of legendary actor Amitabh Bachchan, who is literally worshiped in India. Even though Abhishek entered Bollywood with Refugee (2000) opposite Kareena Kapoor, he achieved success in the famous Indian movie Dhoom (2004), where he played the role of police officer Jai Dixit.
Abhishek has transformed from a chocolate hero to a cool dude over the years and he has many female fans, thanks to his charming personality and cool attitude. Despite being a father of a 3-year-old daughter, he looks as young as ever. He manages to stay fit by following a strict diet plan and a bone tiring workout routine.
Abhishek's Workout Routine
Read on to find out the fitness mantras followed by Junior Bachchan. We hope, you'll enjoy reading these and implement at least some of them.
Jumping Jacks: This is a cool exercise that will help you get rid of all the extra calories within a few minutes. It not only promotes weight loss, but also helps your body release chemicals called Endorphins that help you feel relaxed. Have a look at how to do it over here:
Crunches: Crunches are one of the easiest exercises that can be done anywhere and without any equipment. This exercise not only builds your abs, but it also improves the body balance. Be sure to do it properly with the help of this video:
Squat Jumps: This is a cool exercise that helps a person feel fit and active as it uses all your body weight in an optimum manner. It tones your thigh and hip muscles and helps shed off excess weight from these areas. Just be sure to do some serious stretching before the jumps, so that you don't end up with an injury. Learn how to do it effectively by watching this video.
Push ups: The good looking actor is in love with push-ups as this exercise keeps his upper body muscles toned and helps make his chest look attractive. Push ups move numerous muscles of the body (back, abs and legs being the most prominent) and can be done in different ways. Some of the coolest ways are described at livestrong. Do check these out to get rid of the simple push ups position, you have been using till date.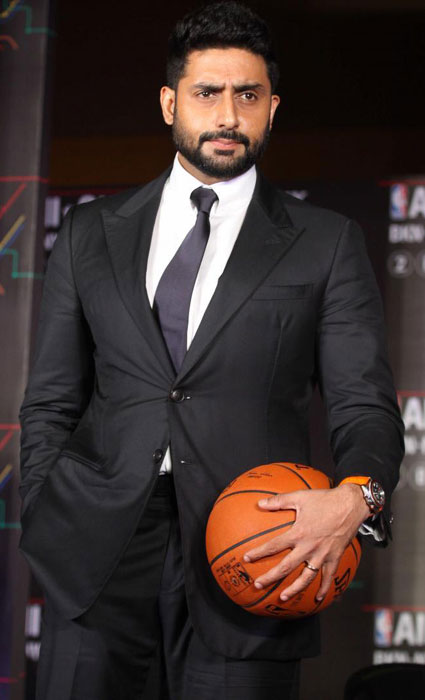 Burpee: This exercise seems to be very difficult for some people. But believe us, once you start doing it, you will love to continue this fun workout. The key is to perform this exercise as fast as you can for a full body workout. Watch the following video to learn about the correct way of doing a burpee:
Bicycle Crunches: Are you aiming for those 6 pack abs that help you look great? If yes, then do the bicycle crunches regularly. It is a simple exercise that targets your abs and also works wonders for the hip and wrist muscles. Just remember to go slow while performing this exercise and try not to lose control over your muscles. Learn how to do this exercise without any equipment, over here:
Mountain Climbers: As the name suggests, you pretend to climb a mountain in this exercise. This exercise not only improves your body's flexibility, but also strengthens it. It also helps in improving the blood circulation. This short video will help you learn this exercise in a simple manner.
1 Minute Exercises: Apart from spending considerable time in performing the above mentioned exercises, this down to earth actor also performs many 1 minute exercises on a regular basis. He begins with planks (learn how to do them by visiting fitday.com). Then he switches to high knee exercise (it can be learned at popsugar.com) and many other simple exercises like running and jump rope.
Abhishek Bachchan's Diet
Let's have a look at some simple diet tips offered by the star himself:
Eat at least 5 light meals in a day. This will keep you energized and reduce the craving for a hefty meal.
Avoid junk food as much as you can. It may look tempting today, but will mess up your workout routine later.
Sweets are a big no-no. They make you put on those extra calories that eventually turn into fat and ruin your body shape. Abhishek has given up on his weakness for rasgullas to stay in shape.
Eat sensibly. You have the power to decide what to eat. Just make sure to make the right choice every time.
Fried foods should also be excluded from the diet as they can lead to serious issues like high blood pressure, cholesterol and even heart ailments.
Don't starve yourself. It will not do you any good other than making you fell ill and weakening your immunity.
Indulge in a weakness once in a while, but don't overdo it. His weakness is Rajma Chawal.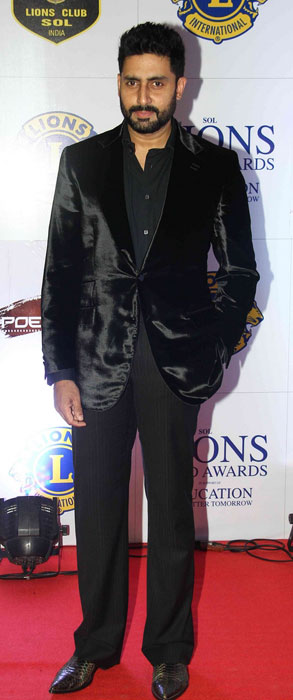 Stay Motivated and Monitor
This attractive actor advises that we all should stay motivated to exercise regularly and never give up. His own motivation comes from his father who exercises regularly and controls his diet strictly. As far as diet monitoring is concerned, Abhishek is sporting a wristwatch that helps him keep count of his calorie intake and this makes him stay away from unhealthy food items. We salute his dedication to fitness and hope our readers will learn from him.