Ali Fazal is one of the most talented actors of the Indian cinema. He's got the right looks, perfect charm and a personality that makes women drool. The actor is also not afraid to change his body for a role. He recently overhauled his diet and workout for the upcoming film Milan Talkies (2018). He also became the food provider on the sets, thanks to his grandmother. This is not the first time he has transformed his body for a role. Read all this and more below.
Fitness Transformation for Milan Talkies
To get into the character of a small-town boy, the actor had to drop more than 10 kilograms of weight. Talking about it he said that he felt good after the transformation because he realized that he could either buff up his body or try a lean look whenever needed if he just puts his heart at it.
Generally, he is a lean guy, so he likes this avatar the best. Sharing details of the transformation, he said that it took a lot of focus to do it, especially overhauling his diet. The workout plan included running for 5 kilometers every day, and the diet plan was focused on having a Keto diet. It helped him to drop muscle and look lean.
The Food Provider
Though the Lucknow-born was not allowed to enjoy good food for as long as he was prepping for the role, he ensured that everyone on the set got access to great food on a daily basis. He brought home-cooked meals to the sets thanks to his maternal grandmother's and aunt's love for cooking and delighted the entire cast and crew with homemade classic dishes like Shahi Tukda, Biryani, Nalli Nihari, and Galouti Kebabs among others.
The cast of the film includes Sanjay Mishra, Yashpal Sharma, Shraddha Srinath, Ashutosh Rana, and Sikander Kher. They all enjoyed the food and competed on who among them would bring the most delicious foods. (We think Fazal was the ultimate winner because who can surpass homemade food prepped with love, won't you agree?)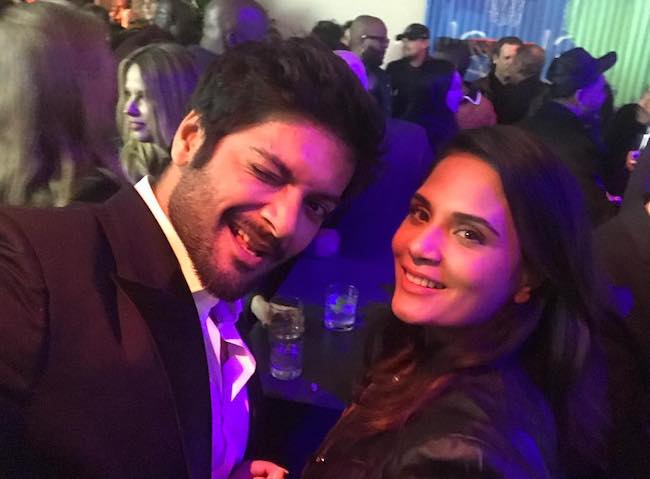 Previous Fitness Transformation
This is not the first time the Fukrey Returns (2017) actor has undergone a fitness transformation. Ali put on more than 14 kilograms for a web series Mirzapur where he played the role of an intense gangster. During those days, he juggled his transformation attempts with Victoria and Abdul (2017) promotions, especially in the west.
For that role, he worked out 4 hours a day under the guidance of Rakesh Udiyar, the trainer credited with helping Aamir Khan nail his Dangal (2016) look. He also took protein after every two hours to ensure better weight gain. The crime drama also starred Shweta Tripathi and Vikrant Massey.
Fitness Secrets
Even when the model is not preparing for any role, he likes to keep fit by following a good workout routine by not missing a scheduled workout ever. Ali likes to go for cross fit classes in the mornings. Such exercises also keep his heart rate up. He also likes it because he trains better when someone is timing him. The beau of Richa Chadda likes the Ketogenic diet, and it's his go-to option.
Fitness Advice for Fans
Talking about diet myths followed by most people, The Other End of Line (2008) actor said that people often think that brown bread and vegan chocolate cakes are healthy, but they are not. He expressed that if they were, he would be the first one to enjoy them as he likes them a lot.
So, what you can learn from the talented actor is that any fitness transformation is possible if you have your heart set on it. Also, you should consult with a nutritionist before believing any diet myths.
Featured Image by Ali Fazal / Instagram