Celebrity Nutritionist Kimberly Snyder is one of the most trustworthy people to get fitness and food advice. After all, she has worked with celebrities like Hilary Duff, Kerry Washington, Drew Barrymore, Fergie, Reese Witherspoon and Dita Von Teese. She has a very realistic approach to fitness and you will agree to it too when you have a look at some of her easiest food and fitness tips mentioned right here.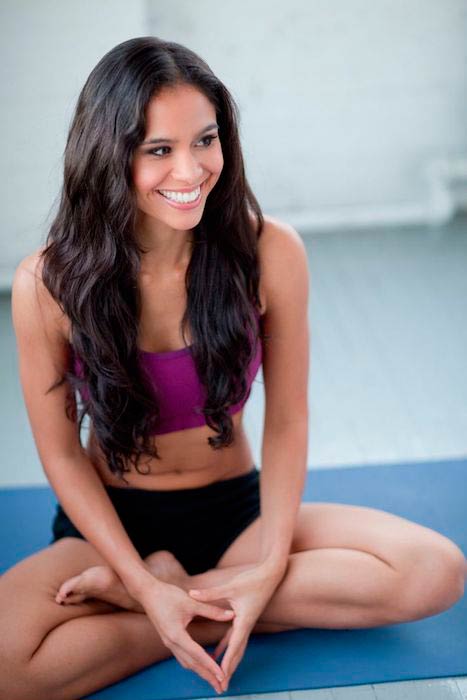 Top Fitness Change
The easiest change you can make to boost your health is to create a healthy morning routine. For that, you should start your day with soil-based organism probiotics and have a glowing green smoothie after that. It will aid in digestion along with ensuring that your body gets ready for a full day of eating. Her green smoothie is created by mixing pear, apple, lemon, and banana with vegetables like celery, spinach, and romaine.
Celebrities Also Struggle for Weight Loss
The multi-time New York Times best-selling author says that celebrities also put pressure on themselves to look a certain way and they also try to live a healthy lifestyle. They also face temptations and obstacles that hinder the weight loss & healthy eating progress. So, they are not so different from us.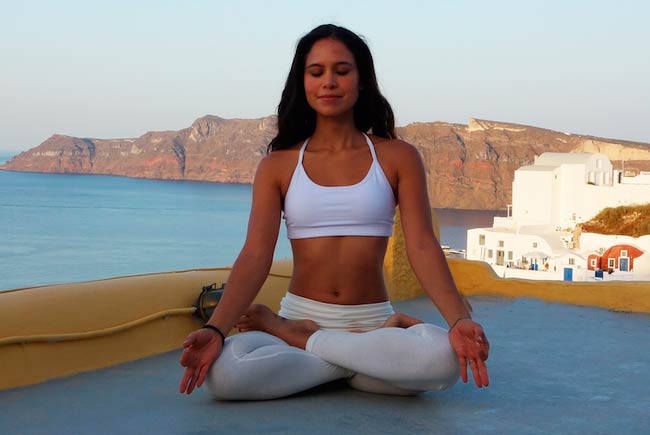 Tips for Stress Eaters
In today's world, stress is inevitable. If you want to combat it, the right way is not to turn to comfort food. Instead, you should recognize the source of stress and write it down. You should also try harmless stress removing tools like spending time in nature, meditation, yoga, quiet & solitude, listening to soothing music, going for a walk or working out (she does all this herself!).
If you can't stop comfort eating, just ensure that you are sticking to right foods like avocados, bananas, cucumbers, blueberries, celery, and asparagus. They all reduce stress and its negative impact on your body.
How to Stay Away from Processed Foods
The owner of an organic smoothie & juice company Glow Bio says that if you want to stay away from processed foods, you should stick close to protein smoothies. Her Power Protein Smoothie has more than 8 grams of protein and loads of fiber that will keep you to feel full. It is made with almond milk or water with hemp or brown rice protein powder, acai, chia seeds, stevia, vanilla, and cinnamon.
Digestion is Vital
The lifestyle guru also thinks that you should stick to foods that can be easily digested, especially in summers. When the body is not spending a lot of time in digesting food, it can concentrate on weight loss and detoxification.
Stick to Water
Sometimes people make the mistake of thinking that they are hungry when they are actually thirsty. You can avoid that by drinking loads of water. It will also help in keeping your appetite in check and flushing out your system. When hydrating yourself, stick to liquids like hot water & lemon, herbal tea, and simple water. Try to avoid sodas as much as possible because even zero calorie sodas are acidic and can harm your digestion.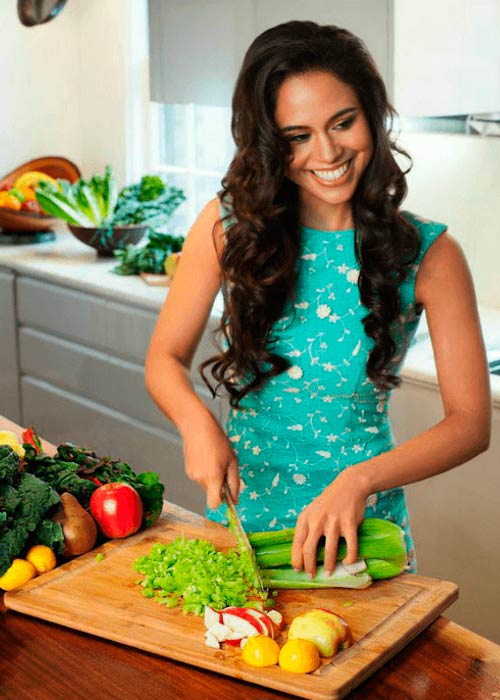 Avoid Dairy Products
You should also try to avoid dairy products as they are hard to digest. Making small changes like adding almond milk to your coffee, choosing coconut ice cream instead of a regular one will help you to lose weight.
Simple Meals
The more variety you have in your meals, the harder it will be to digest and it can lead to digestive overload. Opt for simple meals like lentils or quinoa, veggies and fish as it will be easier on the whole system.
Try Probiotics
Snyder thinks that you should try having SBO Probiotic supplements on a daily basis as they lead to good gut health and growth of good bacteria. If you stick to these, in the long run, you can also get rid of issues like candida, weight gain, and acne (she did!).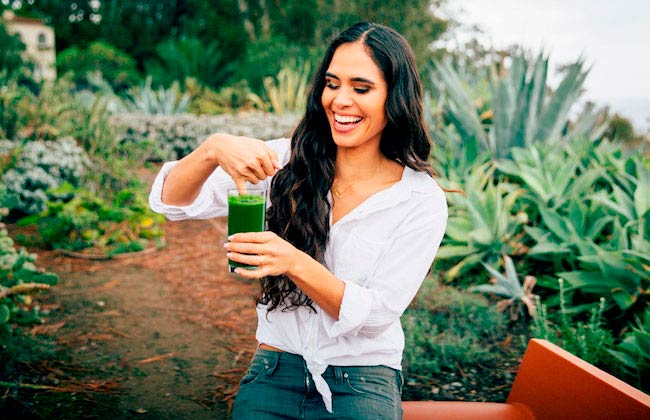 Be Active All the Time
Kimberly also wants you to stay active as much as possible. You should not sit in the same place for 8 to 10 hours and then, try to make up for it by exercising for two hours. Instead, you should be active throughout the day by adopting healthy habits like working errands on foot or taking a 15-minute break after lunch.
Go for Yoga Twists
The host of a health-focused podcast also urges that you try yoga twists daily as they will squeeze your kidneys and liver, the key fat-burning organ. You can even do these yoga twists on your desk. Just sit and twist to both sides by keeping your hips straight. (Isn't that simple?)