Carrie Underwood's Trainer Erin Oprea Shares Workout and Diet Tips – 2016 Edition
Most people have a common excuse for not exercising enough or not preparing healthy foods. They don't have enough time. If you have been making this excuse to shield your lack of fitness, then you need to read on and learn the simple workout, diet and fitness tips shared by singer Carrie Underwood's trainer Erin Oprea. She also spills how Carrie and other celebrity clients of her manage to look so great during the awards season and what extra efforts they put in towards fitness during that time.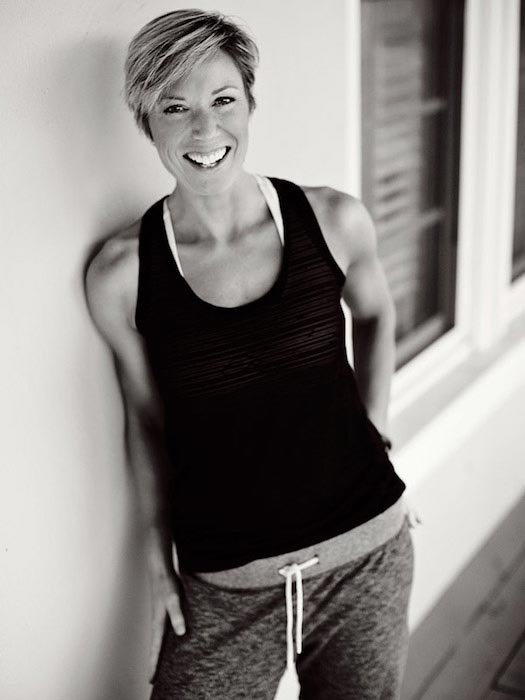 Workout Anywhere
The author of The 4 X 4 Diet: 4 Key Foods, 4-Minute Workouts, Four Weeks to the Body You Want believes that it's not necessary to work out in a gym only. You can get started anywhere. Taking an example she says that if you are a busy mom who has to attend the soccer practice of her kids, be sure to carry a jump rope with you. You can use it or do any other high-intensity exercise during downtime.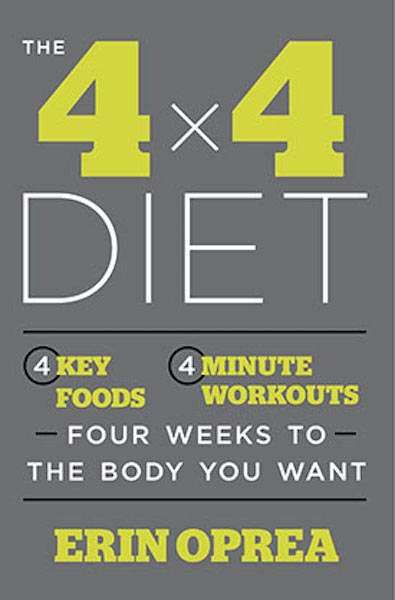 Nutrition is Vital
The trainer firmly believes that reaching a fitness goal is highly dependent on having the right foods to go with your exercise efforts. If you are putting in several hours at the gym but having a poor diet routine, you won't see any considerable results as out-training a bad diet is not possible. She also adds that a few weeks of bad diet can also ruin your past workout efforts, so you must consistently follow a well-balanced diet plan.
Hydration Matters Most
The most important element of a healthy diet is to be hydrated enough according to the fitness guru. The best method of finding out how much water you need is to drink half of your body weight in ounces. If you weigh 150 pounds, you should have at least 75 ounces of water on a daily basis.
The Right Carbs at the Right Time
Erin doesn't believe that all carbs are bad. She thinks that the right kind of carbs like quinoa, oatmeal, and sweet potatoes are good fuel options for your body while white potatoes, white rice, and white breads are not a good option. She suggests that you have all your carbs early in the day, before 3 in the afternoon so that you can use it up. Never have them at nighttime and make sure to have them in moderation only.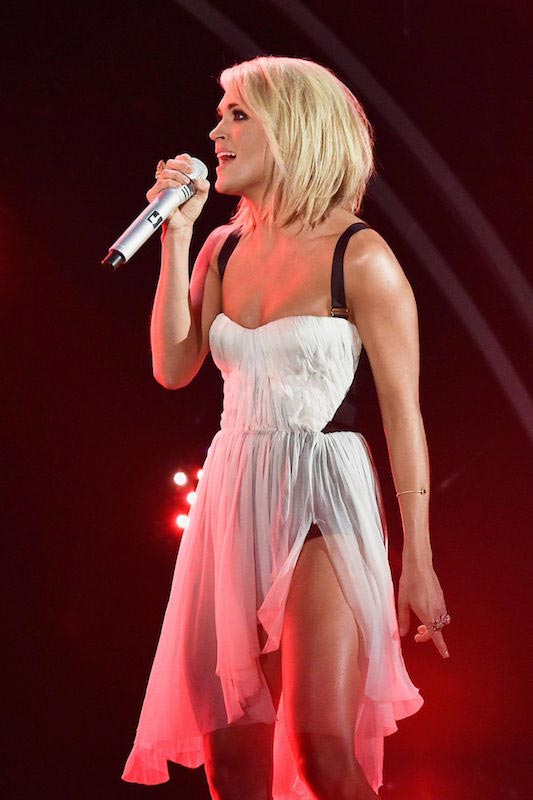 Cut Down Sodium
Oprea also advises people to keep an eye on their sodium intake. You must always opt for no sodium added versions of foods and limit its intake to just 1,500-2,000 mg a day. Cutting back sodium would make a lot of difference in your body. Avoid having a grilled chicken and broccoli at a restaurant especially at night as you will have enough sodium that's almost a day's worth in a single meal.
Make Health a Priority
Those of you who think that celebrities only look so gorgeous because they can hire staff like trainers, chefs to help them out may not be altogether right. The great looking trainer thinks that most of the celebrities look so great because they make health a priority and put in every effort to stay fit and look great. We suppose she means that consistently working towards your fitness would make you healthy, no matter whether you are a guy next door, a mother of two or a world-renowned singer.
Carrie Underwood's Fitness Secrets
The trainer to the stars shares that Carrie is very dedicated to staying fit. She made the decision to remain in shape and she is doing it. Like all normal people, the popular singer also has bumps in the road but she overcomes them by being consistent and getting back on the right track after a bump.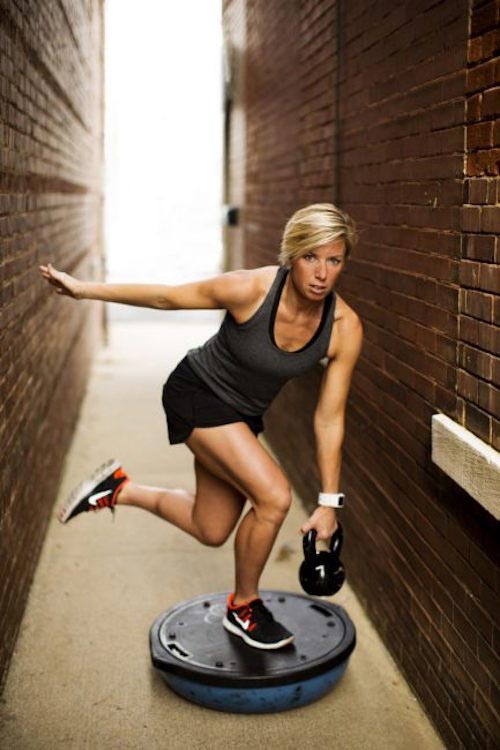 How Does Carrie Underwood Prepare for the Awards Season?
If you are curious about how Carrie Underwood prepares for the awards season or any other important event, then you are in luck. Her personal trainer shared this information while talking to Et Online a few months back.
Best Tips to Prepare for an Event
The former U.S. Marine Corp shared that Carrie prepares for any event by watching the sodium levels, practicing clean eating, controlling the starches, reducing the cheat meals, cutting back on unhealthy foods and buckling down.
Healthy Advice for Carrie Underwood Fans
Count Every Step
The fitness expert likes the idea of taking 10,000 steps in a day. She thinks that you should start with a few thousand steps and increase their amount regularly until you reach the goal of 10,000 steps. Using smart ideas like parking your car in a far away location when you are shopping for grocery or taking a morning walk daily would make you fitter. You can use a FitBit and add it to your shoelaces to make every step count.
No Starch at Night
The trainer of Hillary Lindsey says that if you feel low on energy, heavy or puffy in the morning, it can be a result of having starches at night. Eat them during daytime as it will allow you to use the energy rather than storing it overnight. Have healthy options like lean protein and veggies for dinner instead of rice or pasta.
Healthy Seasonings
The healthy lady wants you to include healthy seasonings in your food. If you really want extra salt in your pizza, go for options like Morton's lite salt. You can also make your foods healthier and tastier by adding seasonings like garlic powder, paprika, onion powder, etc. She recommends using Mrs. Dash seasons as they are all no sodium.
Limit Alcohol Intake
The trainer of Lee Ann Womack understands that cutting out alcohol completely from daily routine is not possible for some people. In those cases, she suggests that you limit your intake of alcohol and plan when and how much you will drink. You must also avoid heavy beers and the real sugary drinks whenever you can.