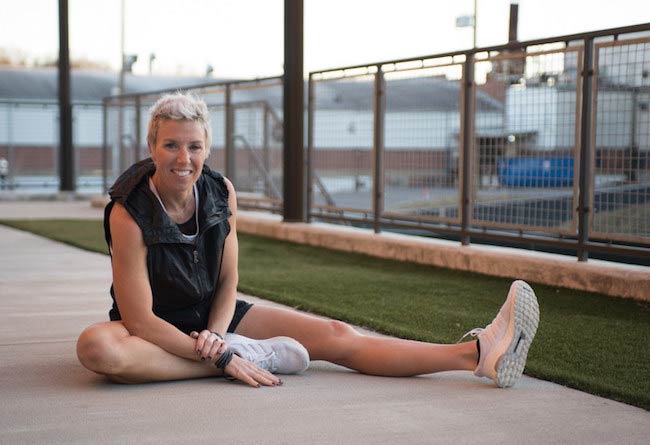 Erin Oprea is a celebrity trainer who has worked with renowned names like Carrie Underwood, Lauren Alaina, and Jennifer Nettles. She has some very straightforward rules regarding fitness and her methods are not too tough. Here we get to know how she became a celeb trainer, how she got to work with renowned people and her suggestions for busy people on staying fit.  She also shares some simple workout and diet advice that can help you to start your own fitness regime.
How It Began
The beauty reveals that she was a very athletic person since childhood and had a very strong passion for fitness. She was a part of the Marine Corps at 20 years of age and loved the boot camps as well as the strict exercises.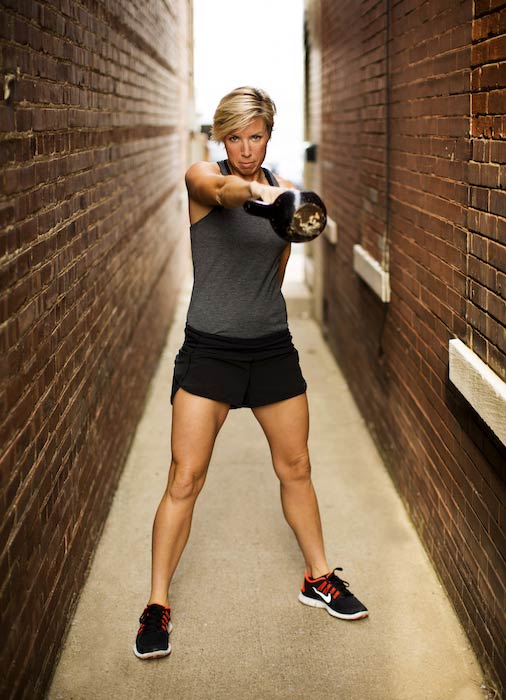 Lessons from Marine Life
From the marine life, the diva learned to be more disciplined and enjoyed a structure that she never had before. She also learned a very valuable lesson. It was that you don't need to go to a gym to enjoy a great workout because you can use your body to weight train. It's the standard in the military. During her stint, she was also physically and mentally challenged. It made her more durable and she was able to get through a lot.
Training Celebrities
The personal trainer transformed into a celebrity trainer just because of her hard work. She came in contact with celebrities via word of mouth as people talked very highly of her. Training celebrities was never a goal for her. Training ordinary people was what she loved and did for a living. She continued to work with celebrities because they can sense her passion and feel comfortable with her. Erin also takes confidentiality seriously and has loads of pride in what she does.
Keeping Fitness Excited
The fitness fanatic exercises in her personal life by keeping her family involved. Since her kids were small, she encouraged them to play soccer and many other active sports. They have now chosen soccer as their core activity and she is perfectly okay with it. When her kids are practicing or playing the game, she opts for jumping rope to stay fit. Her family trips are usually centered on cities like Atlanta, Chicago, and New York. They all walk together, explore new sites and discover what each city has to offer.
Fitness Tips for Busy People
The California-born has shared some advice for people who cannot find time to exercise due to their busy schedules. You should realize that you can workout when and where ever you can. It is not vital to hit a gym. If you are too busy, you can spend 15 to 30 minutes in exercising. No matter what the amount is, exercise should always be a priority for you. If you don't make it a preference, you will find an excuse to not do it. You are only serious about exercise when you stop finding excuses. When you do, you will definitely see results.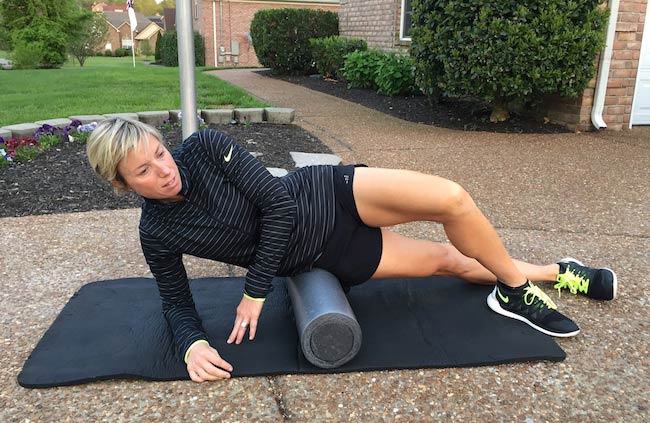 Fitness Advice for Fans
The Nashville-based trainer recently shared the workout and diet advice mentioned over here:
Though you may think that having a few drinks with friends or on a special occasion is fine, it's not. You should break this habit in order to become fitter.
If you wish to be stronger, you need to eat clean and keep moving to get lean. You can buy a fitness tracker and get moving. Staying active all day, even walking will lead to more healthy choices. Also, if you move a lot, your chances of eating due to boredom would reduce.
When you need to get a great workout in a short period of time, you should try the Tabata exercise. She has even written a book The 4×4 Diet that lets you know some of the great moves that you can fit into the timed exercise regime. Though one Tabata would last only for four minutes, you will be winded after the time ends. If not, you need to push yourself harder.
It is a fact that cleanses and fad diets can help you to lose weight, but they are not a permanent solution. You should learn to live a healthy lifestyle that is doable for you forever. Healthy foods must never be gross, complicated or bland. You must learn to keep them simple and delicious.
The USANA Health Sciences Fitness ambassador thinks that squats, lunges, and push-ups are three awesome moves that can work your whole body if you do them right. They can be modified easily for different levels too. As all these exercises can be done anywhere and anytime, you won't end up making excuses not to do them.
Erin is a huge fan of jump ropes too. She keeps the ropes with herself most of the time and uses it whenever she likes. She has even used it on an airport to get a few extra jumps.