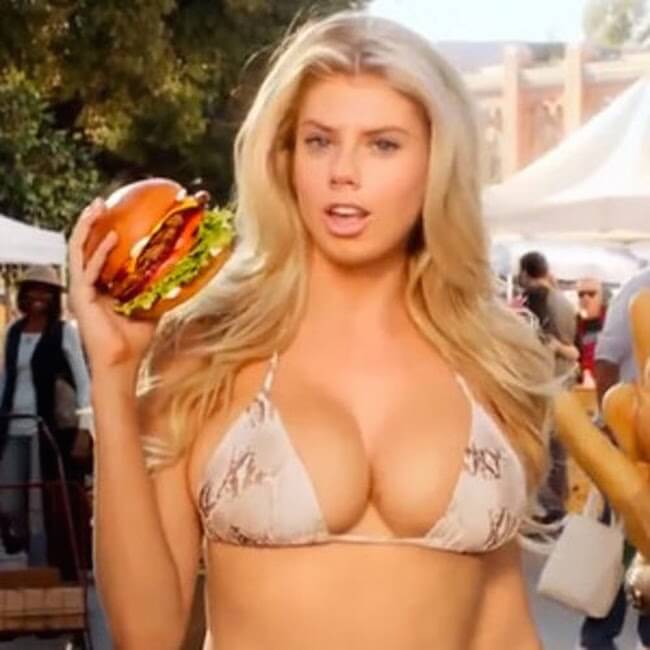 She is incredibly hot. And not at all fake. We are talking about the Carl's Jr. model, Charlotte Mckinney who has gained a lot of popularity in a short amount of time by flaunting her body. Men just drool over bodies like her and the starlet has admitted that not a single part of her body is fake. Though, the model was bullied in school due to her unusually large breasts but she thinks her body is a gift. So, how does she takes care of her well endowed body? Here's the secret.
Fitness Fanatic
The bombshell babe believes in hitting the gym as often as she can. When she is not working, she surely hits the gym as she admits that she cannot go a day without some exercise. While talking to StyleCaster, the beauty admitted that exercise is a kind of mental relaxation for her and if she won't exercise, she'll probably go crazy.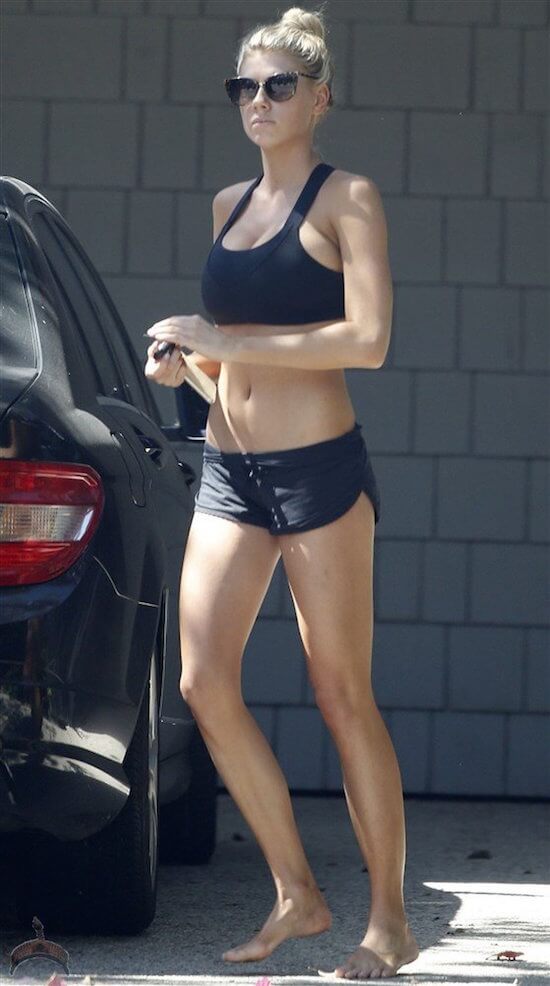 Workout Routine
The Florida born stunner includes Pilates, hot yoga and weight training in her workout routine. She is known to share photos of herself after a hot yoga session (early in the morning) on social media channels which demonstrates her eagerness to inspire others to stay fit too.
Weekends Off
Charlotte has also confessed that she tries to stay away from exercising on weekends (and also takes leave from work if she can manage it) as a treat to herself.
Eager to Learn
The debutant actress of Joe Dirt 2: Beautiful Loser also acknowledged that she is always seeking new ways to stay fit.
Fitness Routine while Traveling
The diva also stated that she exercises while traveling, no matter how tired she is. Exercising while traveling helps her stay in shape and even helps her to not be sick. She also prevents travel sickness by taking lot of ginger shots. The talented model also added that she consumes a lot of vitamin enriched juices.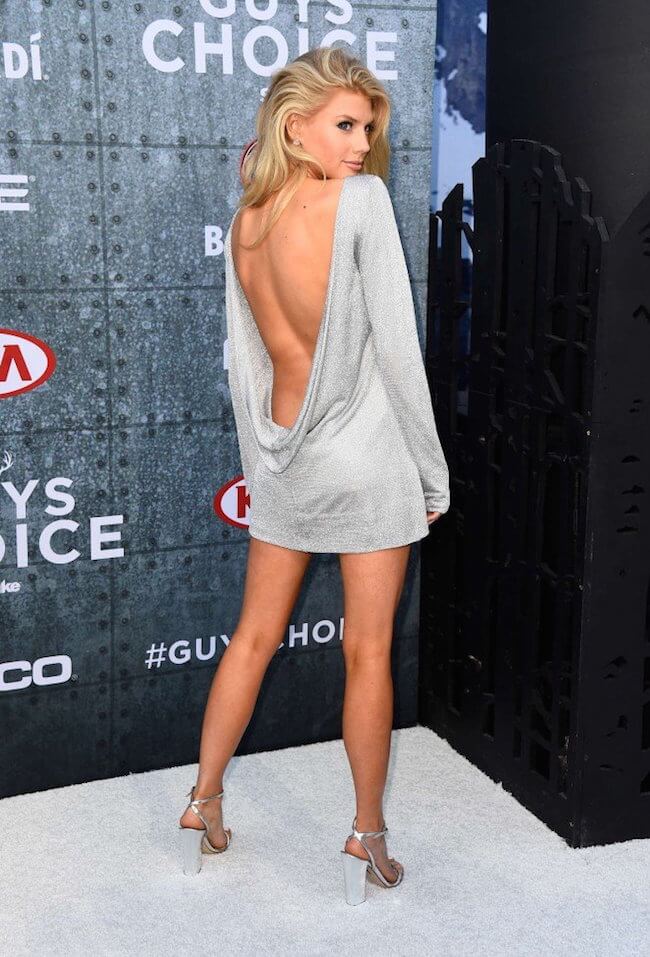 Getting Ample Sleep
The face of GUESS considers sleep to be a vital part of one's fitness. She states when she doesn't get ample amount of sleep, she becomes a mess so she tries hard to not compromise on her sleep.
Her Fall Back Career Option
The promoter of Guess by Marciano is so addicted to staying fit that she claimed that she would have been a yoga instructor and a nutritionist if modeling hadn't worked for her.
Be Positive about Your Body
Mckinney is very open about having negative feeling about her body, sometimes. She has revealed that there are times when she feels ugly and / or fat. These are the times that really tests her ability to stay positive. Whenever she is feeling down, she reminds herself that she is happy with her life and even grateful for it. Thinking about the positives in her life reduces her insecurities and she ends up feeling better.
Diet Plan
The dazzling woman recently shared her exact diet plan and divulged that she only eats 1184 calories in a day. Here's the diet plan:
Mornings
The morning starts with having a glass of hot water and lemon on a daily basis. Then, she has her breakfast which usually includes a whole banana and some scoops of almond butter.
Afternoons
The sizzling model takes her lunch from True Food Kitchen which usually includes a quinoa burger that's accompanied by some hummus and kale salad.
Evenings
Dinner usually includes some grilled shrimp and veggies.
Snacking
Charlotte snacks on only healthy juices. Her preferred flavors are ginger, lemon, apple and beets.
Pampering
The gorgeous model pampers herself with some Blueberries and/or a glass of rosé.
We would like to end this article by adding that though Charlotte Mckinney's workout routine and diet plan is pretty impressive, it's not perfect. The bit about eating less than 1200 calories is not recommended for all as it may lead to many problems to some people. Take a look at what experts have to say about it over here.
No matter what fitness routine you adopt, you should always consult with an expert first because we all have different bodies and so it's obvious that we need to take care of them in a different manner. Taking inspiration from an idol's fitness plan is good, but blindly following it is not sensible.
Do let us know what you think about this.