Cindy Bruna has been making the waves since she entered the modeling industry. She is the first black woman to work exclusively with Calvin Klein. She has also been a part of Victoria's Secret Fashion show since 2013 and has charmed her fans every time. This year's performance was also not different and we particularly liked her body when she walked the runway in a skimpy black lingerie on November 10.
If you are curious about how the model got the perfectly toned body she wasn't hesitating to show off, then we think you will be happy to have a look at her workout routine for the show which we will describe in this article.
The Location and Aim
The location of the final workout of the diva was the fifth floor of a Neo-Gothic tower in New York. She was accompanied by the trainer in his studio at David Kirsch's Madison Square Club. The aim of the workout was to tone her midsection and they decided to take one hour for the core exercises that will help get the best results.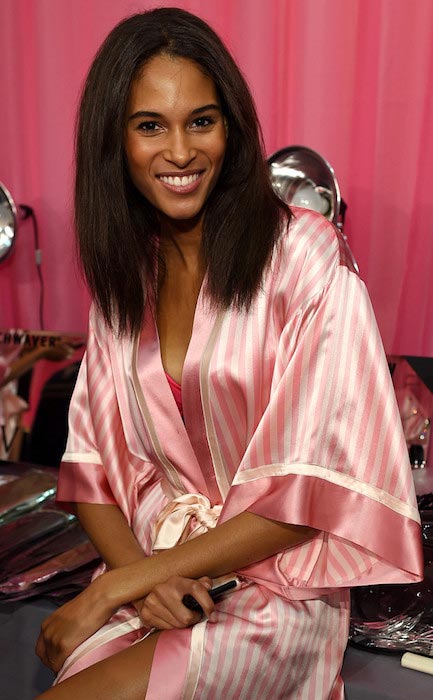 Regular Workout Routine
Vogue reported the regular workout routine of the star. She admits to working out a few times every week. She usually does circuit training regularly at Le Klay in the city's Second Arrondissement.
New Workout Routine
The new workout routine for the show included training every day for one to two hours (Wow!!). She also added that the workouts designed by Kirsch (who has worked with former Angels like Heidi Klum and Karolina Kurkova) are a bit more intense than her regular circuit training sessions. Earlier, the brown eyed beauty had admitted that she doesn't like to wear makeup when she is working out.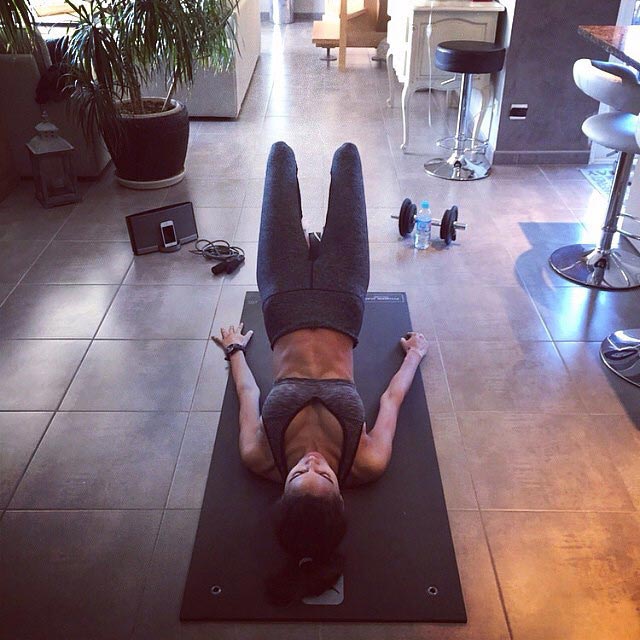 The Compliment
Kirsch explained that the main purpose of every workout of the angels should be to focus on the parts that need fine tuning. But the Paris based model is different as she is already perfect so he decided to make her look better by designing a simple yet taxing series that targeted her lower abs and obliques and aimed to create a rock-solid core. They opted to use only the basic gym equipments like a mat, stability balls, gliding disks and medicine balls for the workout. (This means that those of you who want to copy Bruna's workout can do it with ease at your home)
The Happiness
The compliment given by Kirsch had Cindy bubbling with happiness and then, she started off with the five-move regimen created by Kirsch with a positive frame of mind which we think is awesome.
Details of Last Minute Workout of Cindy Bruna
1. Glider Scissors to Pikes: The first exercise seems pretty simple but it's really not as your lower back can be very vulnerable. So see all the moves in this video and then start off with the exercise.
Doing 15 to 20 reps is more than enough for one session.
2. Medicine Ball Jackknife Sit-Ups: This workout can be done with two different types of balls, a stability ball and a medicine ball. It can be done without any ball or with one ball when you move from your hands to legs. It's completely up to you.
Here's a video on how to do it without balls:
Here's another video of the same exercise where you use only one Swiss ball.
The third way to execute the exercise is to hold a medicine ball in hand and a stability ball in between the legs and then touch both the balls together, the way as shown in the above two videos.
Always remember to take things slowly in the beginning as this exercise is a bit hard on the core. You should aim for doing 15 reps without rest in a set to get the best results.
3. Stability Ball Knee Tucks: This exercise seems pretty simple. You can do it the easy way or the hard way. Both the ways are explained in this video.
Always remember to repeat the sequence for at least 15 reps.
4. Stability Ball Plank Rotations: This exercise is nicely explained in the following video so we don't need to add anything else.
You need to do this exercise counterclockwise and clockwise for at least 15 reps each side.
5. Side Plank Oblique Crunches: This exercise should be performed on both sides of your body to get identical results.
You should at least perform 15 reps on each side.
We just hope that you liked these exercises and would try them all at least once. After all, they do keep Cindy Bruna in shape. So they may help you tone a bit too.