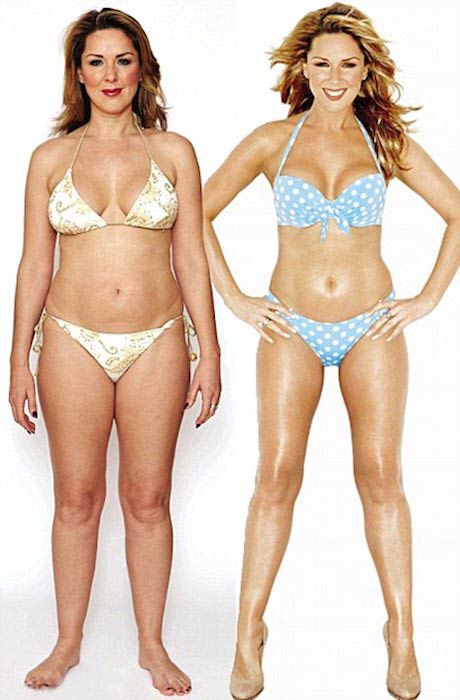 Weight loss is an easy task for some people while it's terribly difficult for others. Claire Sweeney seems to be in the latter category but still, she has succeeded in losing 28 lbs through a specific weight loss diet plan. Here, we try to find out what encouraged her to change her lifestyle, lose weight, the lifestyle mistakes that led to the weight gain and her weight loss journey so far. We also explore the exact weight loss plan that helped her shed a few extra pounds so quickly.
The Promise
The Brookside (1982-2003) actress has confessed that she started the New Year with a promise to lose weight and get back to her ideal 10 stone weight. She knew that she could achieve that weight because she had been there in the past. But, it was a difficult journey because she had given birth and that boosted her weight.
Bad Lifestyle Habits
Towards the end of last year, she participated in Hairspray the Musical UK tour and one of the world's favorite musicals, Chitty Chitty Bang Bang. The amount of touring she did took a toll on her body because her eating habits were not good and it ruined her figure. She was working for long hours, indulging in wrong foods and eating late at night. She indulged in late night curries and this bad eating habit led to an increase in her weight along with making her feel frustrated & annoyed with herself.
At that time, she had gotten complacent about her weight and by the end of the Hairspray tour, she weighed about 12 stone. She even looked heavy & bloated, which is not a good feeling when one is cavorting on stage in little more than a Basque and fishnet tights during most of the show. Her weight was much more than her height could hide.
Constant Weight Struggle
The ex-presenter of 60 Minute Makeover (2004-Present) has revealed that she has always dealt with weight loss struggles. She had tried a lot of diets in the past but none worked for her. The main issue is that she is unable to find the right mindset to lose the extra weight. She also loves food, so she can't starve herself. Claire also lacked the self-belief and focus that was needed to get back to where she wanted to be which led to the failure of her previous weight loss attempts.
The Realization
The singer first felt the need to embark upon this weight loss journey when one of her friends told her that she was looking fat. He also said that it was upsetting him and that encouraged her to be fitter.
Weight Loss Goal
After her friend pointed it out, she realized that she used to look great while presenting 60 Minute Makeover in 2006, but she didn't look great at that time [in 2016]. So, she had two pictures on her phone, one was how she looked and one was how she wanted to look.
Weight Loss Diet Plan
The weight loss diet plan followed by Sweeney is called the SlimFast 3-2-1 plan that promotes safe & healthy weight loss of 1-2 lbs per week. She started following it in February 2017 and stocked up on SlimFast products.
Her usual weight loss diet plan included either having SlimFast Advanced Vitality Raspberry Crush shake or SlimFast Nutty Salted Caramel meal replacement bar or SlimFast Banana ready-to-drink shakes during breakfast.
She also included The SlimFast Noodle Pots or SlimFast Porridge with Golden Syrup in her diet. She snacked on SlimFast Sour Cream & Chive Pretzels.
Initial Success
The diva was happy to see the immediate success of the weight loss diet. She had lost 9 lbs and was flying. Then, her weight loss stalled for a bit when she went off the diet plan for a while. But she didn't beat herself up. She went back to SlimFast products and felt that she was back in control.
Staying Healthy is Vital
The Liverpool-born thinks that staying healthy is vital for her because she wants her son Jaxon to see her healthy and happy. SlimFast taught her to eat well and look after her body. It also helped her to stay healthy and nutritionally balanced whilst she lost weight.
Weight Loss Results
The weight loss results attained by the TV Presenter are awesome. She has lost 28 lbs already and likes the fact that she is getting back to her old clothes. She also feels that she has more strength and energy that she never had before.
Another Success Story
Claire is not the only one who has got delightful results from the SlimFast weight loss diet plan. Kimberley Walsh also lost 7 lbs, thanks to it, and Alexandra Burke lost 28 lbs.
Inspiring Others
The ex-wife of Daniel Riley hopes that her success will assist her to resonate, inspire, and motivate women who wish to start with their weight loss plan soon, but can't make up their minds.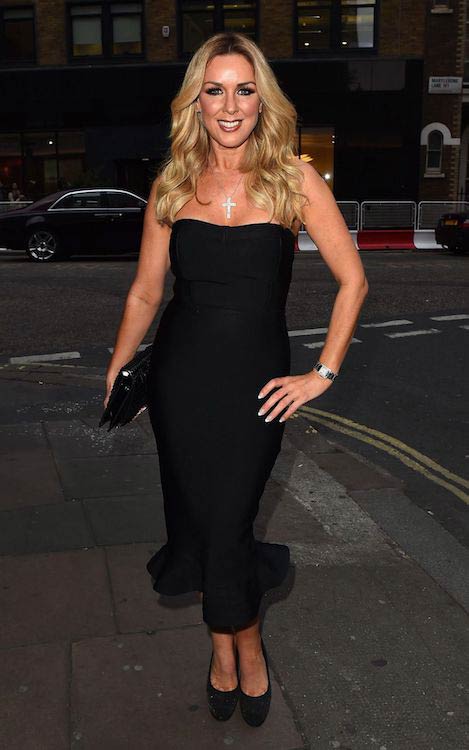 We advice all her fans to consult with a diet expert before adopting any weight loss plan because if one thing suits a person, it does not guarantee that it will suit you as well. All the best for your weight loss expedition!!