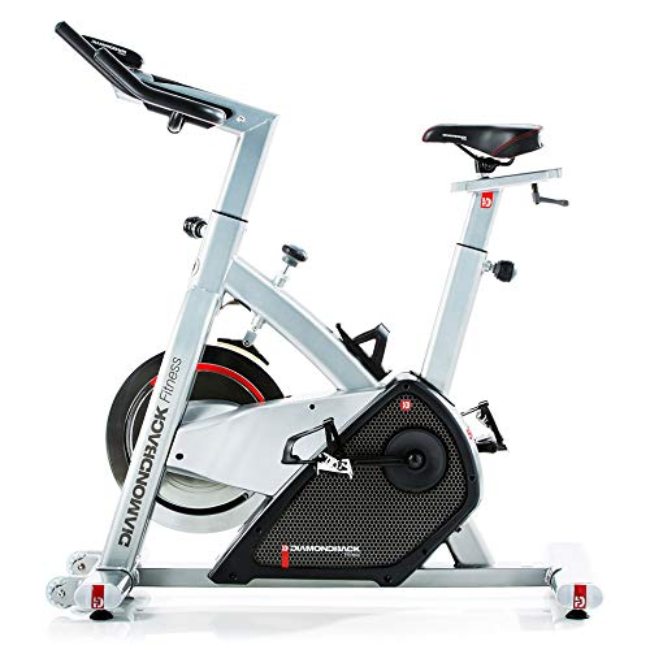 An exercise cycle can be useful by anyone. Whether you are a teenager or a senior person, it's a very convenient equipment to get into shape. Even if you are going to the gym regularly, at home you can work out using this cycle. This stationary bike will work on your legs, abs, and give you a total body workout.
With so many different types of exercise cycles displayed at the sports and fitness shops, it can be difficult to choose the right one. Some important things you should consider before buying it is the size, price, features, and warranty. If you have a small apartment, for example, you should choose a bike that is compact and foldable. You should decide on the features that will be helpful to you and buy the cycle accordingly. You should set up a budget as well because you will find an exercise cycle in various price ranges. A budget can help you to shortlist your buying options.
You should stress on the quality of the product when buying. There are lots of manufacturers who have come up with top quality exercise bikes and one of them is the Diamondback Fitness 510Ic Indoor Cycle. Here we are going to review this cycle in detail.
Design
This exercise cycle is designed to give you the best exercising experience at home. You can adjust the resistance up to 16 levels and control the resistance in consistent increments so that you don't have a problem in adjusting to the new resistance. You can also adjust the seat and handlebar according to your preference and height as well. It has a 300-pound weight capacity. There are 14 workout programs which include 4 heart rate controlled programs and 8 preset programs. You can also store your own program with customized targets and resistance levels. There are contact heart rate sensors on the handlebars to monitor your heart rate while exercising.
The belt drive that is used for turning the flywheel is quiet and smooth; you will need minimum maintenance to keep it in good condition. There are toe clips in the pedals so that you can put your feet there and tighten the strap so that the feet stay on the pedal securely while exercising. The handlebar offers multiple grip positions for supporting workouts of different intensities.
Assembling this cycle is very easy. The instruction manual and necessary tools needed to assemble the machine comes with the package. It has the best workout monitor which is bright and easy to read. You will be able to read workout statistics like speed, time, resistance, distance, calories burned, cadence, and heart rate. So, you will be able to track your progress as you exercise.
Build Quality
It is made of quite heavy duty 31-pound steel-crafted components and flywheel. As it is heavy, it remains steady even during intensive workouts. The flywheel provides great momentum and you can easily tone up your problem area. You will also have a smooth riding experience. It can support a maximum user weight of 300 lbs, so even people who are overweight can use this machine comfortably.
It is made with a high-tensile steel frame that is protected by industrial-grade power paint coating and thus makes it resistant to corrosion. It has a one-piece frame with welded joints for providing the maximum sturdiness. The drive system is protected by ABS and PVC covers that are very strong and chemical resistant also. The bases of the frame have rubber feet for maximum stability.
It is equipped with a contoured seat and has an ergonomic design. It is padded to provide a cushion for comfort. You can adjust the seat both vertically and horizontally and so can get into various workout postures. It has a servo motor assisted magnetic tension system to ensure smooth resistance. You won't have to replace the brake pads in years.
Different fitness statistics will be displayed in the console and there is a battery-free display option as well. The pedaling motions generate energy to power up the console. You will be able to customize your fitness routines by adjusting the resistance and position of seat and handlebars.
This exercise cycle is so strongly built that it won't bend or flex over time. You get lifetime limited warranty for the brakes and frame, 3 years warranty for the parts and electronics, and 1 year warranty for the labor. Additionally, you also get a 90-day warranty on wear items.
Size
This bike has a footprint of 42 inches by 26 inches which is quite compact. You can easily store it somewhere when it is not in use. It is suitable for users of various weights as it can withstand a weight of up to 300 lbs.
Comfort
It is one of the most comfortable exercise bikes you will find in the market today. The saddle and handlebars are thickly padded to give you comfort. The handlebars provide easy grip and your hands won't slip off due to sweat. You will be able to adjust the seat and handlebars easily according to your height. It is a quiet bike and so you won't disturb others in the house while exercising.
Effectiveness
One of the best things about this exercise cycle is that you will be able to change the resistance levels to mimic any type of terrain. So, you will even get the experience of mountain biking using this cycle. There are different cardiovascular programs that can help people to have a safe training session.
There is a blue backlit LCD screen that will display the calories burned, distance covered, and other vital fitness information. You can adjust the seat and handlebars to different positions according to your arms and torso lengths. The heavy-duty 31-pound flywheel provides outstanding momentum and lets you quickly tone up your glutes, calves, and quads. You will experience a smooth riding motion. It has high weight capacity which ensures that this cycle will be durable.
Price
You can buy this bike for only $699 at Amazon. It is definitely a good buy considering all the features it has to offer. You will be able to do intense exercises for many years without the need to replace it.
Pros
It is constructed using a sturdy frame made of steel.
It can accommodate heavy users of up to 300 lbs.
It displays vital workout data like distance, speed, heart rate, etc.
It has integrated contact heart rate sensors that can monitor your heart rate.
It has a magnetic drive which helps the bike to run quietly.
The console has 14 programs which include 8 standard preset programs, 4 heart rate controlled programs, and custom user-defined programs as well.
The seats and handlebars are easily adjustable.
There is a water bottle holder so that you can stay hydrated during workouts.
You get a limited lifetime warranty for the frame and brake and 3 years warranty for the electronics and parts. You also get a 1-year warranty for the labor.
Cons
Adjusting the handlebars horizontally can be a bit difficult.
In order to read the heart rate, you need to have your handles on the heart rate sensors on the handlebar which can be inconvenient at times.
Like other bikes, you won't be able to upload data from the console to your online fitness account.
Final Verdict
This cycle is built for users of all levels. It has a heavy drive with preset programs to make your exercise routines more effective. You can easily vary the intensity of your workouts using the various resistance levels. It is a good buy for weight loss, cardiovascular exercise, and strength training. You will hardly get any other bike of this quality at such a cheap price. It is definitely a good decision to buy this cycle for improving your overall fitness.