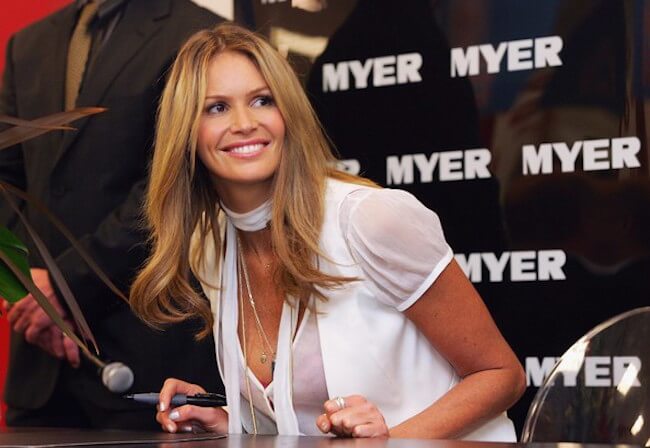 There are only a few celebrities who have the skill of maintaining their youthful look and beauty even after 30 years since the day they gained popularity. Elle Macpherson is surely one of such stars. She has been gifted with a sexy body since her debut in the modeling world but, she has worked hard to ensure that she can still fill out a bikini with ease.
What are the fitness fundas she follows? What are her fitness tips for the fans? Read on to get the answers.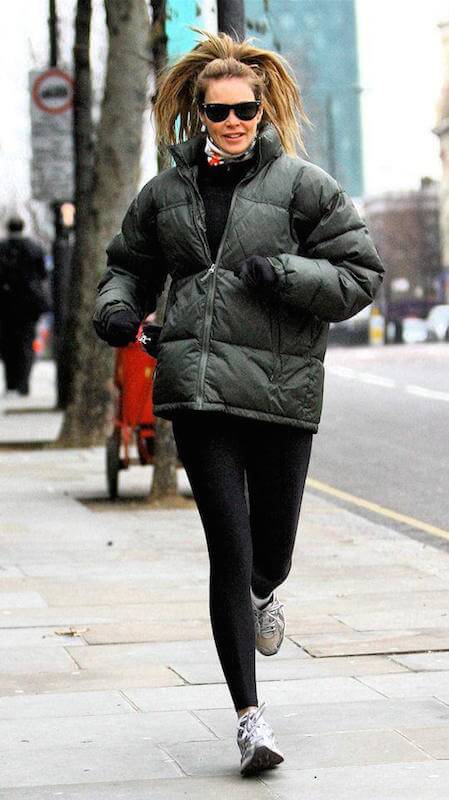 Monitoring the pH
As reported by CafeMom.com, one of the most precious secrets behind the supermodel's fit body is her habit of carrying a little urine kit at all times. She uses the kit to monitor her pH levels to know whether she's too acidic or not. She even uses it while holidaying. (Good thought as we often overindulge during holidays, don't we?)
How it Works
If the pH level of a person becomes too acidic, it can lead to health problems like poor metabolism which consequently is responsible for early aging and making people vulnerable to diseases.
The Process
If you are interested in monitoring the pH level of your body like Elle, then all you need to do is to buy some urine strips from the local medical store, pee on one of the strips and witness the change in color. If the pH is between 6.4 to 7, you are healthy as a horse but if it's more, then, you need to get started on lowering it and vice versa. (Check out this article to know the foods you should consume to regulate your pH)
You should also remember to repeat the monitoring process 5 days in a row after you get up. You should then remove the highest and lowest number and calculate the average of the remaining three results to get the best and reliable final result. Remember, it's not a onetime deal.
Fitness Tips shared by Elle Macpherson
The wellness guru is also very forthcoming with some great fitness tips that will make your life better. Do try all of them and let us know the results, won't you?
Say NO To Processed Foods
In a candid talk with Vogue.co.uk, the pretty actress advises her fans to stay away from processed foods. She advises you to go in for organic foods, fresh fruits and vegetables along with line-caught fish. You must also keep an eye on every food you eat and make sure you realize how you feel about eating a particular food. If you feel good then, add it to the menu and if not, steer clear of it.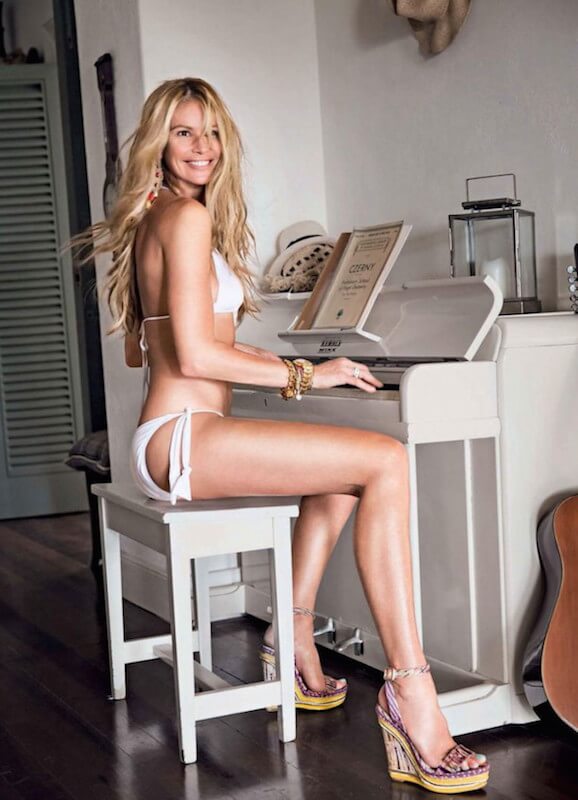 Be Beautiful From The Inside
If you want to look amazing, then the mother of two advises you to eat the right meals. If you don't eat good foods, you will not look good even if you use a ton of expensive beauty products. And, if you are eating the right foods, your face will have a natural glow. If you are hesitant to buy expensive foods or food supplements that are vital for your body, then consider them as an investment that will give you long term results.
Go Natural
If you have a mind to buy food supplements, then the TV host advises you to go for products made from natural ingredients as they will never have any side effects and you will gain real strength from them. Check out some products recommended by Elle over here.
Little Indulgence is Okay
If you feel like a criminal after indulging in your favorite foods once in a while, then the toned aussie suggests that you stop feeling like that. She urges her fans to believe that a little indulgence is okay as long as you eat the foods in moderation. She even admits to eating dark chocolates, meringue, peanuts, whipped cream, coconut milk, and butter and even have some Starbucks with her kids on rare occasions. She never feels bad about it. She does feel bad about the foods she eats that are not acceptable by her body like a sandwich, so she stays away from it. So, the fitness advice here would be to know what's not accepted by your body and never indulge in those foods. All else is okay (don't forget to consume indulgent foods in moderation, though)
Have Fun While Exercising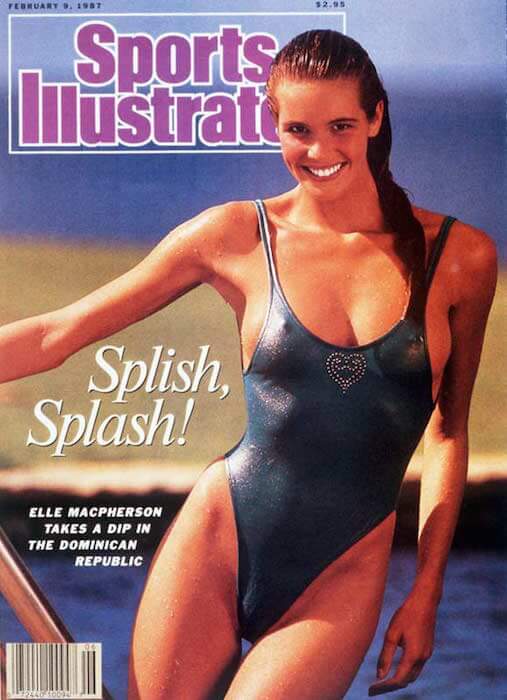 The former star of Sports Illustrated Swimsuit Issue believes in making exercising fun. She urges people to do those exercises that make them feel good. She is a nature's person who likes to run by the sea, swim in fresh water and climb the mountains. Hence, she uses these methods as her core exercises and stays motivated at all times.
Buy Real Brands
The businesswoman believes in buying only real brands. What's that? Well, she implies that you should buy only those brands that are clear about what ingredients they use in a product and are willing to share the information with you. Never buy the brands that don't tell you about what's in them as you may end up harming your precious body with the element X.
Be Resolved
The owner of nickname "The Body" insists that everyone should take care of their bodies. You should be willing to change your lifestyle constantly to stay fit. It's your body and it's you who have to keep it healthy. You should also be acceptable towards making little changes like monitoring your alkaline levels or drinking water from a glass bottle as these little things will help strengthen your resolve of staying fit.
Seeking more? Check out Elle Macpherson's entire Workout Routine by clicking here and the detailed Diet Plan of Elle Macpherson by visiting this link.