Kate Upton 2018 Pregnancy Workout and Diet Secrets
Kate Upton is keeping fit in 2018 by sticking to a unique workout that doesn't stress her pregnant body. She is so committed to fitness that she has not stopped working out during pregnancy but changed her goals a bit. She is also trying to eat clean but doesn't hesitate in opting for a cheat meal now and then. Have a look at her pregnancy workout and diet secrets right here.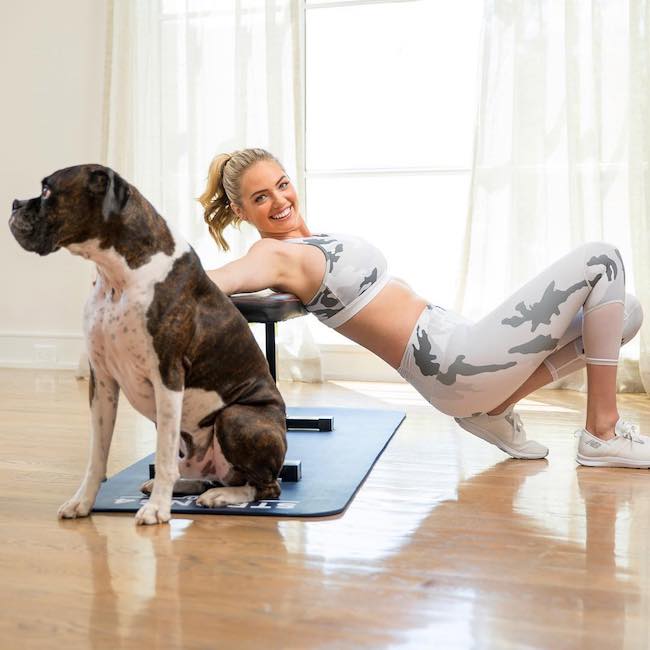 Workout Secrets
The stunner teamed up with a fitness trainer, Ben Bruno to create a 12-week workout program known as Strong4ME in which low impact and minimal equipment workouts that last for 30 minutes are done. These workouts aim to make women feel strong and confident all day.
The Results
The result of this workout approach has been amazing as she is more committed to workouts than ever. Even when traveling, managing a hectic work schedule and a busy life, she fits in 30-minute workouts whenever she can. The workouts are helping her to feel better.
Working Out When Pregnant
Kate says that working out while being pregnant is a bit different. Now, she is more focused on working out to have an easy pregnancy and an easier delivery. Some of the exercises she does to keep her pelvic floor strong are bodyweight hip thrusts, lunges, and squats. Working out has also helped her to keep her energy levels up and be strong enough to carry extra baby weight around easily.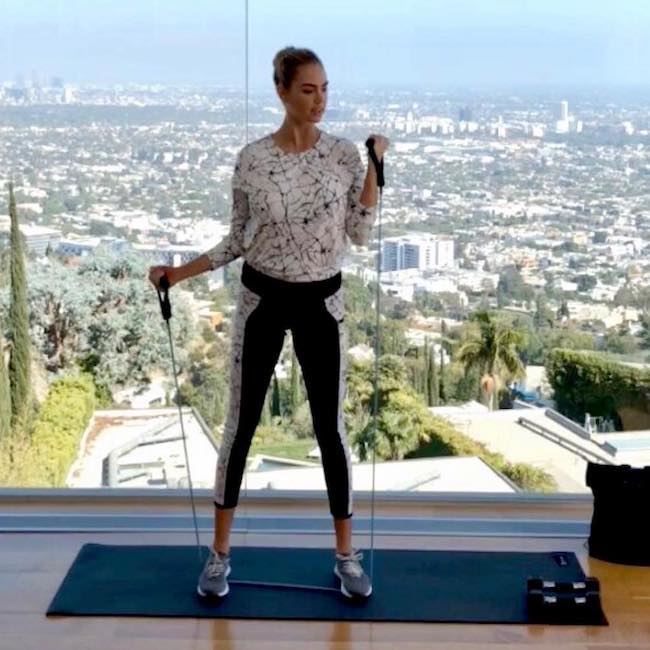 Workout Aim
The aim of her workouts is not limited to looking good but to do it for herself. She wants to get strong for everyday life and wants to stay fit for herself, not to please others.
Workout Plans
After giving birth, the star hopes to do weight lifting once again because she misses it. Pregnancy has stopped her from lifting heavy weights as her body gets tired easily and she has to carry more weight around. But she has not given up weightlifting entirely as she still does weighted lunges with kettlebells in each hand.
Staying Active
Staying active is a key part of the beauty's life. She likes to stay active even while running errands throughout the day. She likes cardio and doesn't limit it to a day. For her, cardio includes everything from walking the dog to going on a hike or even taking the stairs instead of lifts. She also likes outdoors much more than indoors. Whenever she is active and working out regularly, she feels more calm, centered and better.
Workout Motivation
To stay motivated to stay fit, the celebrity likes to put on good workout gear. When she changes her looks to go to the gym, it makes her feel more confident and energized. She also tries different designs like prints or plain black workout clothes to ensure that she can mix it up.
Diet Secrets
The pregnancy secrets of the model include eating clean most of the time. She has been more inclined to have a cheat meal occasionally since her pregnancy. Though she likes treats, she stays away from sugars.
She admits that staying on the track and having a clean diet becomes difficult when she has to travel. Her trick to deal with such a situation is to make sure that she picks only healthy foods during her restaurant visits and ensuring that her body is getting all the vital nutrients.
When in a mood to indulge, she depends on French fries or some dessert or even some junk food. She doesn't beat herself up when she cheats and moves on to what's next, which is usually a session at the gym. Her indulgence works as a motivational factor for her.
Dealing with the Pressure of Looking Good
Kate admits that she, like many of us, feels pressure to look good on the social media and sometimes feel bad when she compares herself with the others.
Her solution to such a situation is to be the best version of herself and realizing that she can't be perfect at all times. When she feels the pressure of life mounting, she also carves out some 'me time' and goes for a walk or does some yoga to stay physically and mentally healthy.
Avoiding Social Media
She also tries to lose her phone (not literally but pretends it) to ensure that she doesn't spend a lot of time on social media. Another of her hacks is to focus on what's real, i.e., her family because they inspire her to be herself.