Kate Upton Exercises for 2017 Swimsuit Illustrated Appearance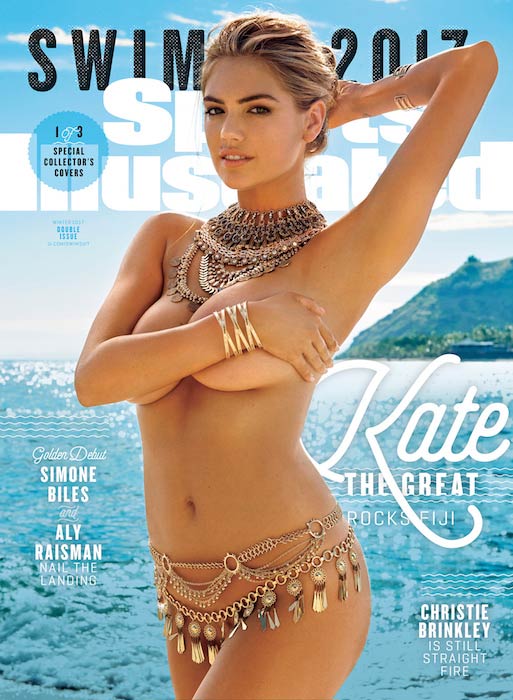 Kate Upton is one of those supermodels who have got a banging body and they are not afraid to show it off. She likes showing it off by wearing minimalistic clothes during her photo shoots and taking our breath away. Here we get to know her workout regime for her third appearance on the cover of the popular Swimsuit Illustrated magazine. We also get to understand her workout motivation, her opinion on haters and some fitness tips she shared with her fans.
Workout Routine
She had a totally different mindset about her body in the recent months. She didn't want to fit in a certain sample size. Her aim was to be healthy and strong. For that, she stuck to weight training during her workouts. Weight training helped her to think of her body as a machine, not something people judge her on.
The fiancé of Detroit Tigers pitcher Justin Verlander works out at least 5 to 6 times a week for an hour. She works out with her trainer Ben Bruno who believes in progressive overload workout method. As a part of this approach, Kate does slow increases over time in order to build strength gradually. She always got better by doing more reps, weights or moving to a harder exercise.
The Power
The voluptuously built model got a good feedback from her trainer Ben Bruno who also works with celebs like Barbara Fialho and Chelsea Handler. Bruno says Upton worked very hard and did it by opting for a healthy and smart way. Her diet and gym sessions were smart as well. She can now push more than 500 pounds on the sled, deadlift about 200 pounds and hip thrust more than 200 pounds. He expressed that he was proud of her hard work and hopes it will inspire women who are hesitant about opting for strength training.
Being Back
This year, the swimsuit issue is celebrating women of all ages and sizes. It includes many names like plus-size model Ashley Graham. Upton was feeling proud to be a part of this issue. She says that this photo shoot would help her to inspire women to love themselves. She wants women to know that healthy eating and hard work is necessary, but having cheat days or enjoying life is also important. Your emphasis should never be on having an ideal or perfect body.
Advice for Fans
The best workout tip, the stunner has for her fans is that you should be consistent with your workouts. When you have the option of skipping the workout or going for 10 minutes, you should do the 10 minutes as they will matter. You should especially remember to keep working out when you are vacationing as that's the time many people find it hard to hit the gym, including her.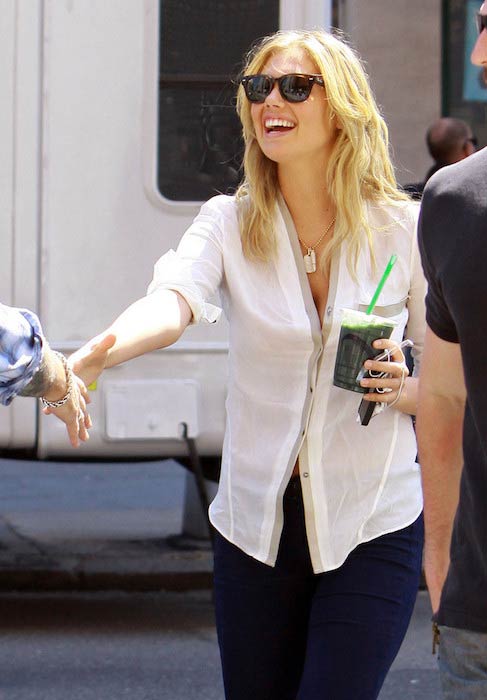 Don't Stop Loving Yourself
The actress also advises her fans to never stop loving themselves. If you are looking bad one day, it doesn't mean that you should feel ashamed. You should learn to love yourself on every second of every day and appreciate what your body can do for you.
Told to Lose Weight
The swimsuit model was told to lose weight some time back. She tried to be slimmer by following a diet but soon realized that it wasn't going to work as the shape of her body is different. So, she decided to block the people who asked her to lose weight. In her opinion, people who wish to change the way another person looks have the least amount of creativity and vision.
Not Hurt Anymore
The model-turned-actress accepts that when she was criticized for her body in the initial years, it was hurtful for her. But now, the critics don't bother her anymore. She just reads the negative comments and laughs at them rather than getting her feelings hurt.
Ignoring the Haters
Now, the diva has realized that haters don't know who you are. They will judge you no matter what you do, so it's better to ignore them.
Working Out For Herself
The would-be bride admits that earlier, she used to workout to ensure that her hips were a certain size, but now she works out for herself. Her main workout motivation is to be strong and to have loads of energy. She also wants to feel so strong that she could really beat someone up if need be. Though she would like to have a nice butt but it isn't a priority. Even if her butt is a quarter inch bigger than the standards laid out by the modeling world, it's okay with her.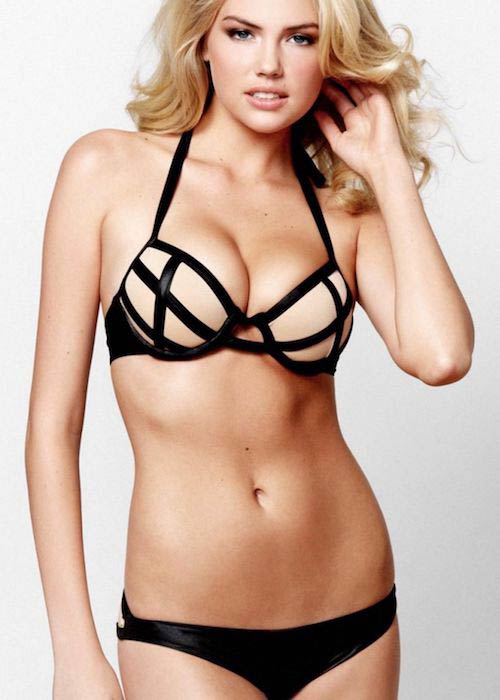 Did you like Kate Upton's fitness regime for the third swimsuit illustrated appearance and other workout ideas? If so, you will certainly enjoy watching Kate in the gym.