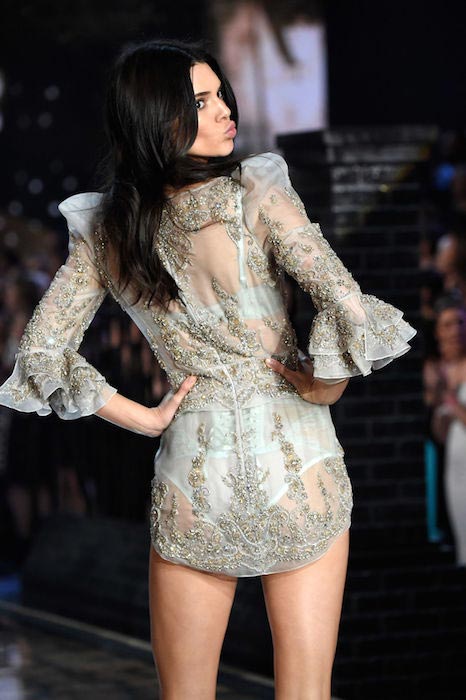 One of the things that make Victoria's Secret show a smashing hit every year is that they keep introducing new models who can set fire to a stage. One of the new models that garnered the most press attention this year is the BFF of Gigi Hadid, Kendall Jenner. She is young, she is hot and she is not hesitant to share her fitness secrets. She spoke candidly about what she did to prepare for the show and what fitness means to her even after the show is over. Let's have a look at what she said and learn some fitness rituals from her, shall we?
The Announcement
The chance to debut as a Victoria's Secret model was actually a birthday gift (which is 3rd November, by the way) for the star. While sharing the news of her selection on Instagram, she wrote,
"The best birthday present EVER! always been one of my biggest dreams to be on this catwalk. @victoriassecret's newest recruits. oh and i get to do it with my best friend."
Workout for the Show
Perez Hilton reported that the diva took part in a few kickboxing classes with Gigi Hadid just before she walked on the runway. She also boxed at the Gotham Gym but she didn't perform well there because she was out of practice for a year. Even when the gorgeous girl visited other countries and she was in Paris or London, she preferred to work out in a gym to be fit for the show. She doesn't think that being lazy about workouts during these trips would have been wise for her as she wants her body to stay toned and in perfect definition.
Diet for the Show
The diet of this beauty for the show was not very different. She accepted drinking up to 12 glasses of lemongrass-green detox tea in a day. She also ate fresh fruits and veggies along with lean proteins to stay healthy for the show.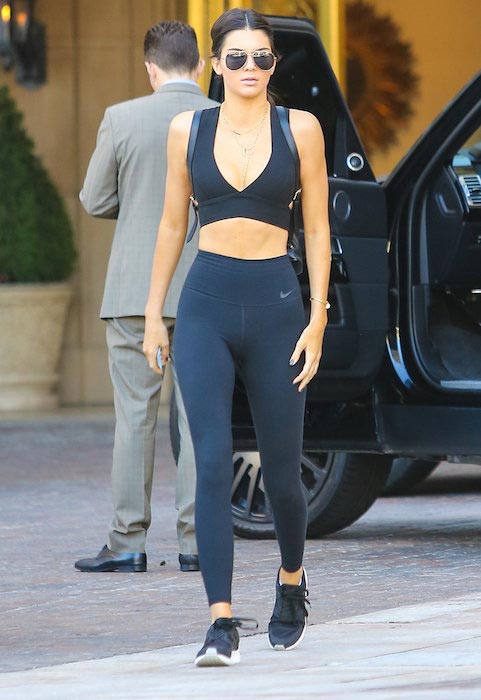 Kendall Jenner Diet just before the Victoria's Secret Show
PopSugar reported that the Keeping Up with the Kardashians (2007-Present) participant had a healthy pre-show dinner. It mainly consisted of chicken, egg whites, sweet potatoes and avocado. The diet is perfect as it kept her full during the show and regulated her hormones to avoid energy crashes.
Her Look on the Day
The stunner looked amazing throughout the show. Her backstage dress was a pink satin robe with flip-flops that helped her to move around a lot. Her performance included an ice-blue, Victorian-inspired look that was embellished with Swarovski crystals that helped her shine. She also donned a light blue bra and undies that were also complemented by embellished pretty and sparkly crystals.
The second look comprised of wearing a lace-up bustier and silk skirt that were hand painted and helped her look like an Amazon goddess. Even after the show, the celebrity looked hot in a wrap-around, metallic gown with strappy sandals. (Well, we think she looks hot in everything she dons, don't you agree?)
Talking about Workouts after the Show
OK.co.uk reported that the young model shared her workout and diet secrets after the Victoria's Secret show as well. Using her blog, KendallJ.com, she stated that she can afford to be lazy and not work out and she will still look the same because she has excellent genes and fast metabolism. But she is not like that as she has always been very active.
The workouts make her feel better about herself and her body. The workouts also make her worry-free as far as her job is concerned because they give her the confidence to wear a crop top or go topless in any photo shoot even at the last minute.
Many health experts contradict the statement of Kendall in which she said that she can look fab even without workouts. They believe that if she stops exercising without reducing her diet, her metabolism would slow down eventually and she may be vulnerable to illnesses.
So we think that she must remain active and never stop looking hot. After all, we are eagerly waiting for seeing her performance in the CBS telecast of Victoria's Secret on December 8, 2015, and we would like to see her performing in the next few years too. Won't you?
Looking for more juicy stuff related to Kendall or Victoria's Secret? Check out how Gigi Hadid prepared for Victoria's Secret 2015 or learn about the Workout Routine and Diet Plan of Kendall Jenner.