The Oscars have been a topic of conversation since many decades and we all love to see our favorite celebs flaunt their bodies at the award function. This year (2016) was not different too. Every celeb dazzled with his or her looks and the fans couldn't bear to miss even a minute of the prestigious ceremony. If you are also a fan of these esteemed awards and you like the way the celebs look during the event, then you may want to know about the workouts that help the celebs to look stunning. Here are the details you have been looking for, 5 workouts that celebs use to look great in the Oscars. We hope you'll give a shot to at least a few of them as all of them are good for your health.
Hula Hoops
Many celebs are turning to hula hoops to stay fit. It's a fun way to lose weight and once you get a hang of it, you'll love to do it on a daily basis. In this form of exercise, you buy an instrument known as hula hoop and revolve it around your waist, neck or limbs. Balancing the hoop takes some practice but it's an exercise you can easily fall in love with. Celebs like Kelly Osbourne and Oscar winner Marisa Tomei have been known to use hula hoops to get slimmer and fitter.
How to Begin: You can start by watching a video online or buying a DVD for understanding how to use a hula hoop. You can also join a class nearby and it will cost you around $25 per class.
Boxing
In the earlier days, only men used to participate in boxing and it was considered as a tough sport. But now, more and more people have understood that it is a fantastic workout method to workout your entire body and add strength to it. Your heart rate also shoots up when you box and it's good for your heart health too. Oscar winner Cuba Gooding has a fondness for boxing. Apart from him, celebs like Hugh Jackman and Kendall Jenner love it too. Some other stars of the world who like it are Tiffiny Hall, Elyse Knowles, Mario Lopez and Jennifer Lopez.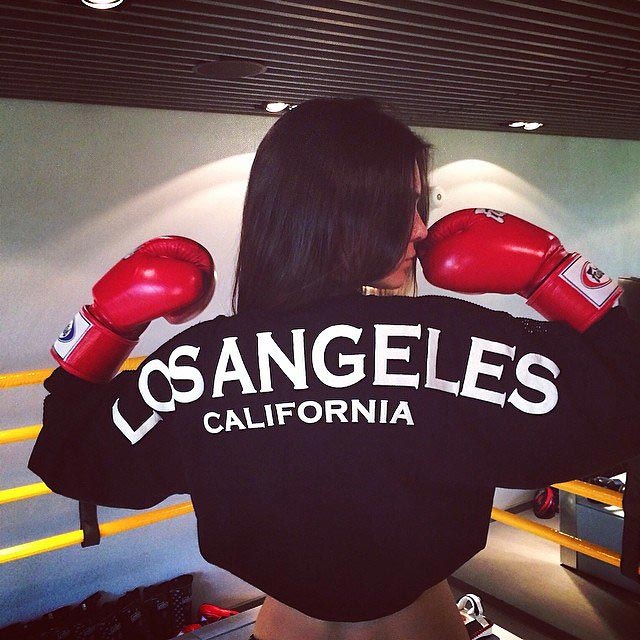 How to Begin: You can find numerous boxing classes in your locality as it's a popular sport. You can also try it at home by watching videos but doing it without a partner wouldn't garner great results. Joining a boxing class in which an expert trains you on all the subtleties of defending yourself and attacking the opponent is highly recommended by fitness gurus.
SoulCycle
SoulCycle has become one of the hottest celebrity workouts in a few years only. It's an indoor cycling workout that helps you get slim, achieve your fitness goals and feel good from the inside with the help of some instruments and professional trainers. This workout is preferred by Oscar Nominee Lady Gaga, Katie Holmes, Demi Lovato and Vanessa Hudgens. It is also loved by other stars like Malin Akerman, Kelly Ripa, and Lisa Rinna.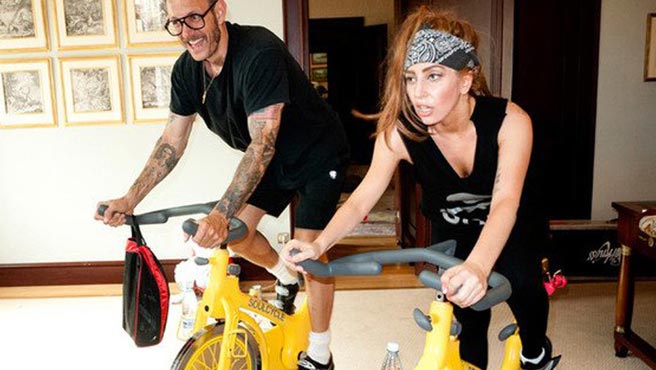 How to Begin: You can easily find a SoulCycle class near you as it's a popular exercise revolution. It will cost you around $30 per class. You can get more information about the classes, exercise and how to get started on the official website of SoulCycle.
Ballet Beautiful
Ballet Beautiful is a dance inspired exercise class in which the people are trained to have a body like a dancer. It helps you to shed extra fat from your body, strengthens your muscles and helps you to be as graceful in your movements as a dancer. This workout is considered to be fun too. Oscar winner Natalie Portman is a fan of ballet beautiful. Other renowned personalities like Zooey Deschanel, Shakira, Zoe Kravitz, Gigi Hadid and Gwyneth Paltrow also love ballet beautiful.
How to Begin: A ballet beautiful class usually costs $35 for an online subscription and if you want to visit the classes personally, the monthly fee would be around 280$. More details can be found on balletbeautiful.com.
Yoga
Yoga is a practice that soothes your body, mind and soul along with adding discipline to all. It includes meditation, doing some postures (asanas) and adopting breath control exercises. It has its origins in India and helps you get spiritual nourishment. Many of the celebs have become a fan of it in no time. Anyone can learn yoga in a few weeks and practice it at home for weight loss and physical and mental well being. Oscar nominees Kate Hudson and Sting like to do Yoga. Other celebs who have admitted to being yoga fans are Madonna, Tim McGraw, Teresa Giudice, and Christie Brinkley.
How to Begin: It's easy to find yoga DVDs and try to follow the instructions. It will let you know whether it suits you or not. If the postures seem too difficult to you, you can easily join a yoga class that will cost only $15 per class.