Ladies and gentlemen, the official 2015 FHM magazine's list of sexiest women in the world has been released. This particular yearly feature of the British men's lifestyle magazine is extremely popular and is filled with the hottest and sexiest celebrities, who have throughout the year, enticed and seduced us with their beautiful faces, hot figures and extremely likable persona.
The list includes women from every walk of celebrity life – there are sexy lingerie models, popular pop singers, smoldering actresses and even athletic and super toned sports women. In last year's list, the top spot for the sexiest woman went to Jennifer Lawrence. J-Law was honored for teasing us with her sexy acting performances and for her unique bold sensuality. Want to know, who has dethroned her this year? I won't detain you any longer, here is this year's list.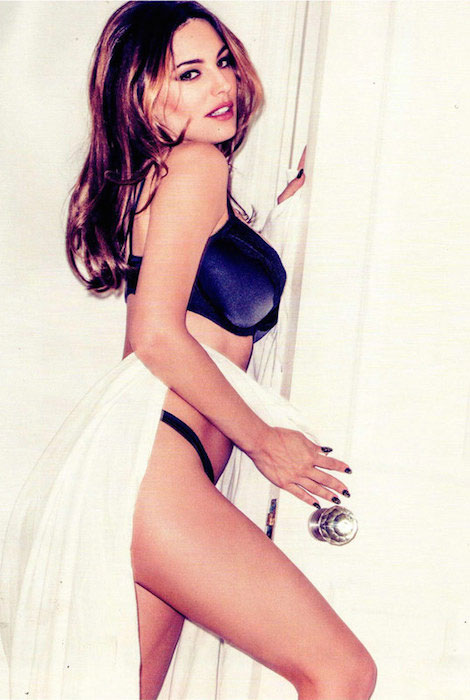 The British model has been veteran of this list. She topped the list as the sexiest woman in 2005 after getting overwhelming majority of votes from around 15 million people. She was listed seventh in 2010 list and was on the cover of the magazine for the April 2011 edition. Also, she was the cover star of FHM's World Cup 2010 special issue. And, who can forget her memorable appearance in the September 2010 edition of the infamous Playboy magazine.
Her position in this year's magazine is probably down to the incredible and well documented weight loss. She was very busy Instagramming her reduced size with several sexy and racy snaps. And, her role as Prudence in the NBC sitcom 'One Big Happy' would have certainly contributed to her number ten finish.
The British actress was the toast of the magazine's last year as she finished top in Askmen's most desirable list and grabbed respectable position in other magazines as well. Though, mother of dragons didn't finish first in FHM's this year's list, still winning the ninth spot is not a small achievement. Her portrayal as righteous, determined and platinum haired beauty in HBO's hit fantasy drama 'Game of Thrones' has made her one of the most recognizable stars. Her blue eyes, girl next door charm, and flawless natural beauty helps as well.
2015 is expected to be a huge year for her as she would be seen alongside legendary action hero in the latest edition of the legendary 'Terminator' franchise. The fifth season of the 'Games of Thrones' is also on full swing. We hope she would survive the characteristic bloodbath of the show.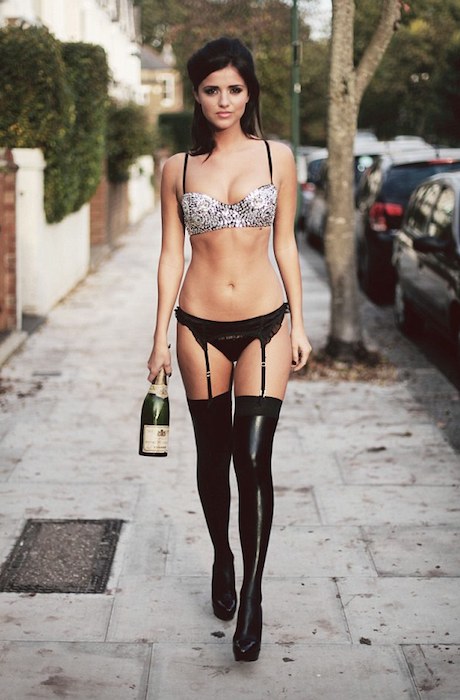 Lucy Mecklenburgh, the 24 year old reality show 'The Only Way Is Essex' star has managed to hold on to her last year's number eight spot on this list. We have already seen the devastating and seductive effect that her beauty has on men. I mean, who can forget what miserable Joey Essex went through in his futile efforts to win her over. Lucy's glamorous, sexy and stylish outings rarely go unnoticed by the paparazzi and is ever present on the gossip column of the newspapers.
Apart from being sexy, Lucy is a successful businesswoman; she has her own clothing store called Lucy's Boutique. She also runs her own successful fitness company called Results With Lucy.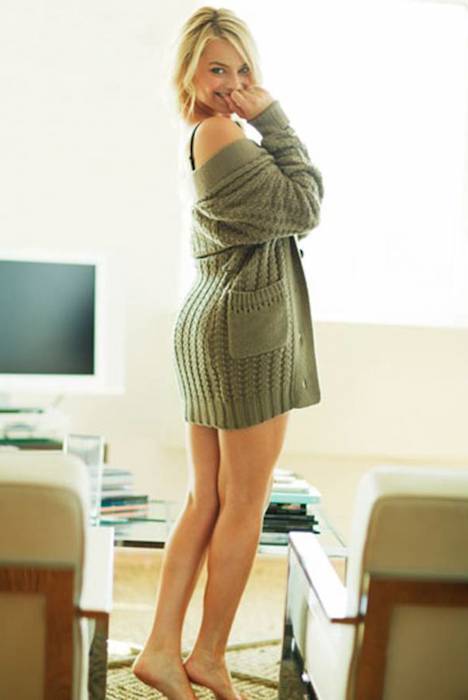 It would be unfair to say that 'Wolf of Wall Street' was her first success. After all, Margot was part of the star cast of popular Australian soap opera 'Neighbours.' She had made her big screen debut with hit romantic comedy-drama film 'About Time.' However, it was her infamous scene in the DiCaprio starrer, where she enticed by channeling Sharon Stone from 'Basic Instinct' that made her every man's fantasy. This year, she gave a glamorous performance in Will Smith starrer dark comedy 'Focus.' And, next year she will be seen in the role of cunning, devious and hot Harley Quinn in DC Comics anti-hero movie 'Suicide Squad.'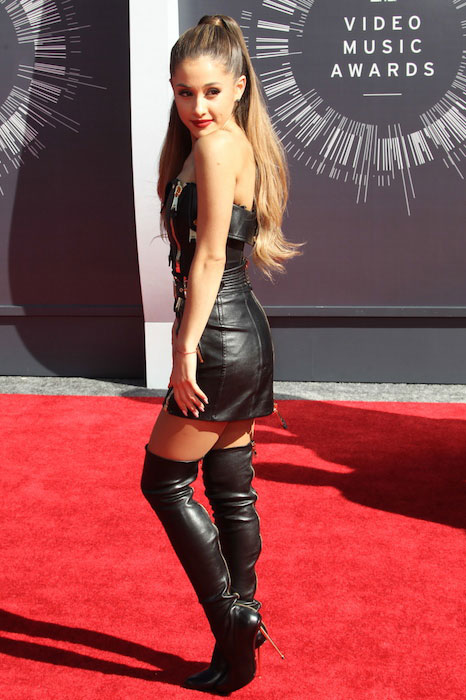 The most popular ponytail has made her first appearance in the FHM's sexiest list. Her sweet innocent face, sexy and risqué performance style and stunning hot body, has made Ariana, one of the most recognizable young artists. Of course, all her popularity isn't due to stunning looks, Ariana is also known for wide vocal range, which has drawn comparison to Mariah Carey and Celine Dion. Due to her incredible voice, she had the most top 10 singles of any artist in 2014 and spent 34 continuous weeks in the top ten of the Billboard Hot 100. Her tour of North America and Europe, which was entitled 'The Honeymoon Tour' was also a big commercial success.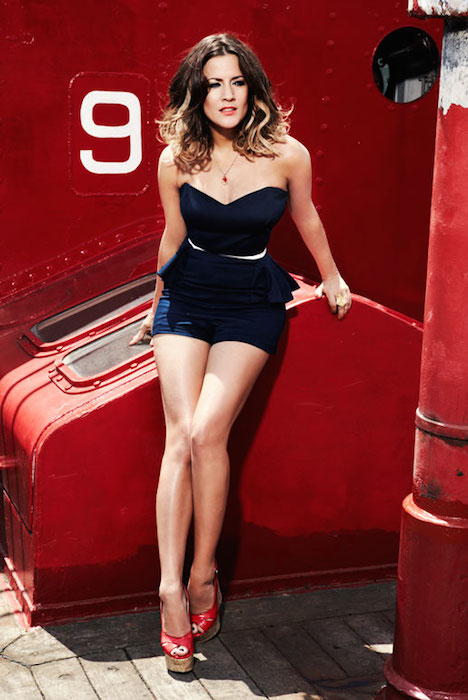 Last year, by winning the dance reality show 'Strictly Come Dancing,' Caroline proved, she is much more than a beautiful TV presenter. Her series of Salsa performances with dance partner Pasha Kovalev were incredibly sexy and sensationally hot. When she isn't showing her moves off, she is busy hosting several leading shows. Among the catalogue shows, she has hosted 'I'm A Celebrity…,' 'Something For the Weekend,' 'Gladiators,' and 'The Xtra Factor.' She has even gone on record to say that she can take anyone on for a drinking contest. Guys, they don't come better than Caroline Flack.
Kate Upton, since making a sexy appearance in the body paint section of the Sports Illustrated magazine and being named as Rookie of the Year in the same edition has gone on to become one the of hottest bikini models. And, then a video of her doing a Dougie hip hop dance in lingerie went viral, and Kate became a fantasy of millions of men. She was the cover model of the 2012 and 2013 edition of Sports Illustrated Swimsuit Issue and was the subject of the 100th anniversary Vanity Fair cover. In 2014, she also appeared in the hit comedy movie 'The Other Woman.'
Jennifer Lawrence, last year's winner has slipped down to the third position this year. But, we know that J-Law won't mind it at all. One of the brightest and most popular young stars, Jennifer combines cute goofiness with a girl next door charm to a devastating effect. And, with her performance in 'American Hustle,' she has proved that she can seriously turn on the heat when required. And, in terms of acting, she is no slouch either. She has won a BAFTA Award and a Golden Globe Award, and received a nomination for the Academy Award for Best Supporting Actress. We are looking forward to her appearance in the much awaited 'The Hunger Games: Mockingjay – Part 2' and 'X-Men: Apocalypse.'
Last year, Kendall stepped out of the shadow of her family and took the fashion world with storm. The teenage model has walked runways for several famous fashion designers during the New York, Milan, and Paris Fashion Weeks. She has been cast in the Givenchy ad campaigns, has appeared twice on the covers of Teen Vogue and has been selected as the new global face of famous brand Estée Lauder. She is the world's most followed model on Facebook and Instagram, where she regularly treats her followers with a stream of racy and sexy pics, and is second to behind Tyra Banks on Twitter, who has the highest 12.5 million followers.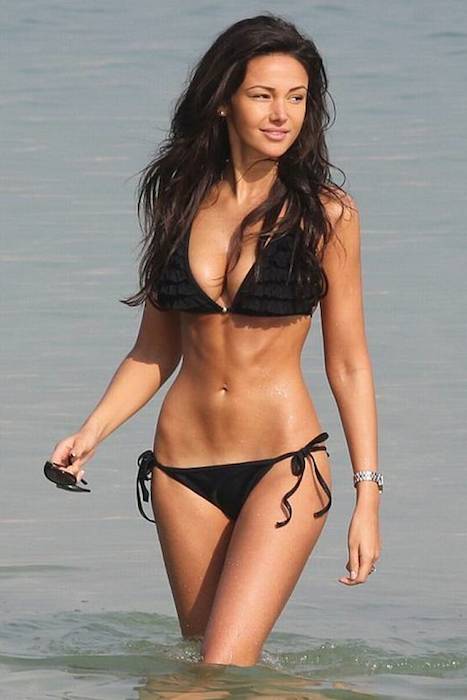 After finishing runner up in last year's list, Michelle Keegan has gone a step ahead by winning the crown of FHM's sexiest woman in 2015. There are many, who have to struggle for years, have to give audition after audition to earn their lucky break. However, Michelle certainly isn't one of them. In only her second audition, she won the role of feisty Tina McIntyre in 'Coronation Street.' As of 2015, she was seen playing the role of Tracy in the BBC television drama series Ordinary Lies.