Scream Queens Star Lea Michele 2016 Workout Routine and Diet Plan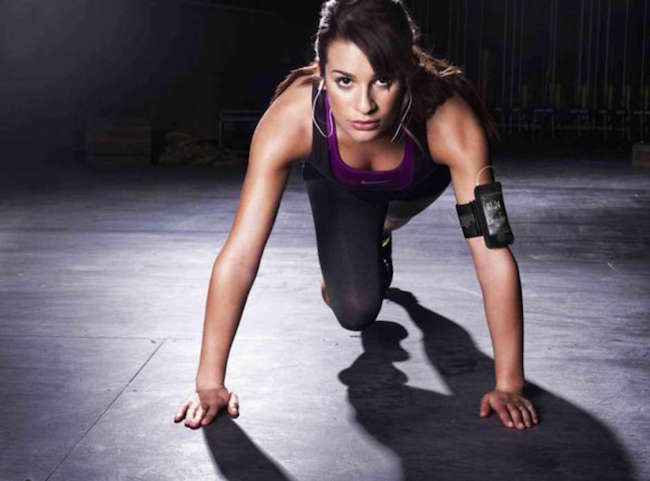 Workout and diet are your best bets if you wish to stay fit. This fact was reiterated by Glee (2009-2015) star Lea Michele recently. She thinks she is in the best shape of her life now and spilled all her workout as well as diet secrets. She has also shared some useful beauty tips and has asked people to be themselves to get past all the problems in life. What more has she shared? Let's find out.
What is meant by being Healthy?
The stunner believes that people wrongly think that being healthy is all about being a gym rat. Some people also think that fitness means achieving and retaining a certain weight goal. It's not that either. Being healthy is all about how you live every single day.
Diet Plan
The diet plan of the diva revolves around having vegan meals. She also kicks off her days with a green smoothie and depends on plant-based restaurants in her locality. She likes to have plant food, real food, and wine.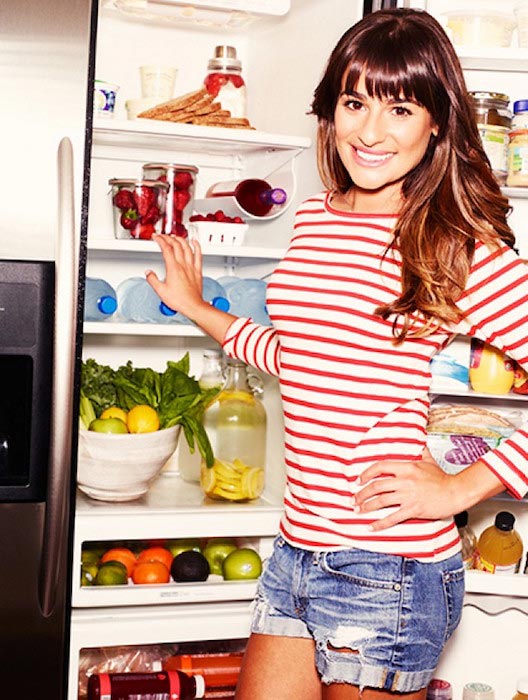 Workout Routine
The workout routine of the Bronx-born includes SoulCycle, hot yoga and hiking. She says that one should opt for workouts that not only help the person to look good, but they should also make a person feel good. So, she sticks to workouts that offer both of these advantages to her.
Being Mentally Strong
Doing exercises that make the actress happy helps in keeping her mentally strong. She also thinks that to stay mentally strong, you need to have faith that there is a plan. Life will throw things at you but if you have faith, self-confidence, and support of a few people (like your family), you will get the opportunity to deal with all the problems in your life.
Deciding on the Best Workouts
The best thing you can do for your body is to find out what workout and diet routine works for it, says the Native New Yorker. She thinks that she constantly had weight fluctuations when she tried to figure out what works for her body. But when she figured it out, she felt great.
Managing Skin and Hair while Working Out
The talented actress often works out without putting on an ounce of makeup. She also throws her hair in a high ponytail or a top knot while working out to keep the long tresses out of the way.
Movements Matter
The singer thinks that the act of moving or taking several steps in a day is a key part of her fitness. When she was shooting for the TV shows, she often spent more time in her car or her trailer rather than walking around. It was then she realized that walking around and moving constantly is vital for her body.
Diet Indulgence
The New York's Best Selling author admits to having a cheat day occasionally when she enjoys pizza or pasta.
Feeling Her Best
The beautiful woman thinks that her body is at a prime these days and she is in the best place she has ever been. Apart from regular workouts and clean diet, she also credits her weekly trips to the Korean spa in her locality for keeping her in the best shape of her life. Lea also says that she loves her body right now and she is grateful for feeling that way. (We hope you keep feeling this way!!)
Beauty Tips
The ex-girlfriend of Robert Buckley thinks that not wearing makeup whenever you can is great for your skin. She never wears it when she is out with her family or friends. She tries to keep it minimal by putting on lip balm and mascara whenever she can manage it. Apart from allowing her skin to breathe by avoiding makeup, she also drinks a ton of water and gets a good night sleep as these factors help a person to have a healthier skin. She also treats her skin very delicately and never goes to sleep with her makeup on. She also tries to be consistent with her products and avoids experimenting with the new ones.
Skin Care while Traveling
When the brown-eyed beauty is traveling, she takes extra care of her skin as the dry air of the planes is not good for her skin. (We think most women agree with it, don't you)
Feeling Proud
The Cannonball singer is proud of the fact that she is living a healthy lifestyle. She hits the gym, eats well and enjoys everything, California has to offer. She loves the food, scenery, produce and the beach. All of it helps her feel good and do her job better.
Relaxation Technique
The Scream Queens (2015-Present) actress likes to unwind after a long day by indulging in some mac and cheese as well as a glass of red wine. She also watches some reality television, or talk to her mom on the phone as a way to relax. This method helps her get over everything that's bad in her life.
Be Yourself
The TV star wants people to stick to who they are. Just be happy with what you have been given and avoid all the voices that criticize you. If you are confident in your own skin and who you are, you will work past all the hurdles in life. It's what worked for her and it can work for you too.