Lea Michele 2018 Workout and Diet Secrets
Health and wellness seem to be an important part of Lea's life even in 2018. She is keeping fit by following a smart diet, sweating hard while working out and aiming towards overall wellness. She also agrees that she is not perfect, she doesn't want to chase perfection, and she doesn't want her fans (especially young girls) to crave perfection. Read all her wise thoughts right here.
What is Wellness?
According to the beauty, wellness is not just one or two things, it's a combination of multiple things that contribute to making her look and feel at her best. The key pillars that denote wellness for her are following a healthy diet, working out on a regular basis, getting ample amount of sleep and taking regular mental breaks.
Diet Secrets
Every food she puts into her body is aimed at nourishing or fueling it. Food is fuel and what you eat will help your body, so she avoids junk or processed foods. Her focus is on eating fresh, healthy ingredients at her home and cooks with them to feel her best. She also has vitamins like Women's Multi to get an extra boost.
Morning Ritual
A morning ritual that helps her stay fit and flush out harmful elements from her body is to drink a cup of warm water with lemon and celery juice as soon as she gets up. Celery juice cleanses her body, is good for the liver and has helped improve her digestion.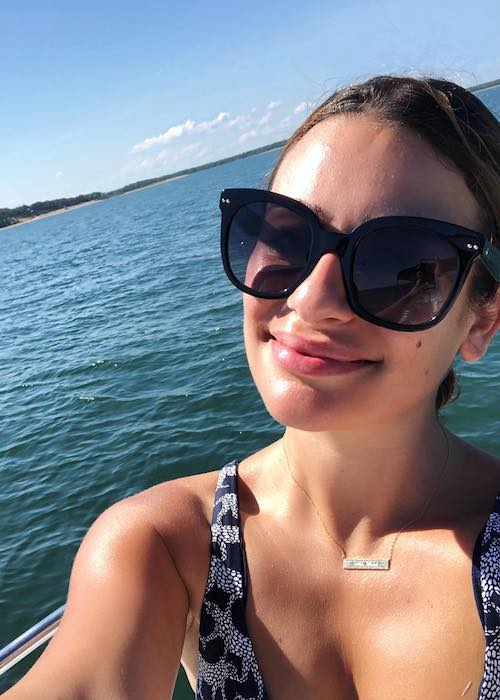 Cooking for Health
The diva has started to cook her foods to ensure that she knows of every ingredient that goes in her body and gets maximum nutrition from the foods she is consuming. She hits the local farmer's market to get healthy and fresh foods. She eats vegetables and green throughout the day to ensure her body gets the essential nutrients.
The food choices make her feel energized and enriched while controlling her cravings for fatty or salty foods.
Workout Secrets
The stunner is working up a sweat by hitting up hot CorePower Yoga and SoulCycle. She does the former with her bestie, Becca Tobin. She is partial to workouts that not only help her to take care of her body but also gives her mental benefits. Sometimes she likes to hike with her fiancé Zandy Reich on the West Coast trails. She calls him a great workout buddy and admits to liking outdoor workouts and activities.
Relaxation Time
Michele makes sure that she gets good quality sleep by specially unwinding at night. She gets a bath, drinks a cup of tea and wears soft pajamas. This routine helps her sleep right and also wake up feeling good and energized enough to conquer the day.
No Editing
The celebrity never puts on a lot of makeup while heading out and is not seeking perfection. She wants people to see what she looks like (even the flaws and bad angles) because she wants to keep it real and doesn't care much about what people say.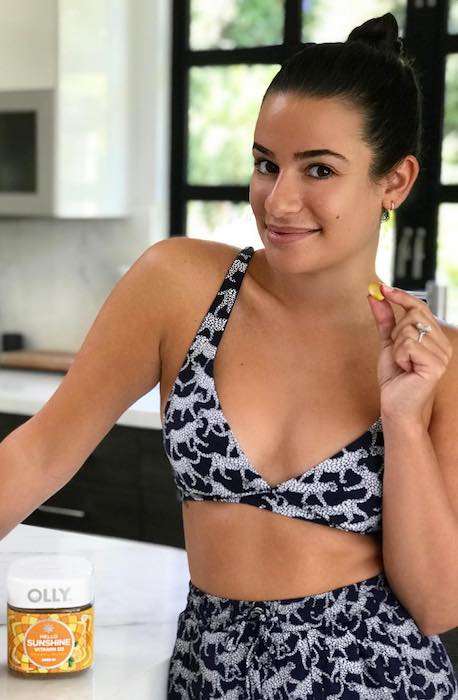 Inspiring The Young
The TV star understands that a lot of young fans, especially girls look up to her because she never changes her appearance by what people define as the beauty trends. She is proud of her uniqueness and says that it helped her land a role in Glee (2009-2015) and attain so much success in life. She wants people to stay true to who they are. If you do that, success will soon follow.