Lucy Mecklenburgh 2016 Workout, Diet and Fitness Tips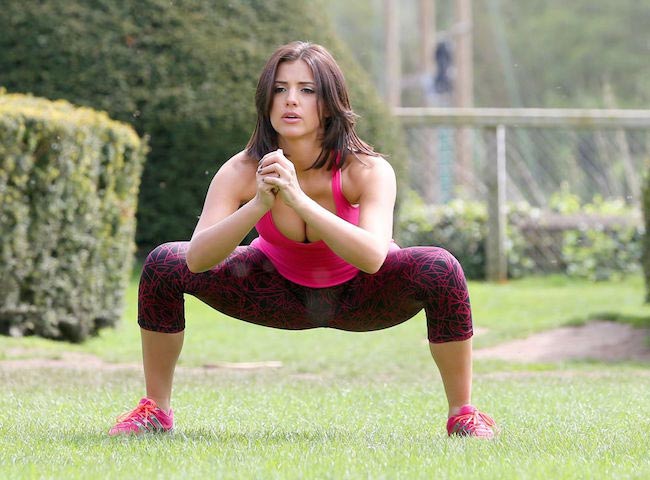 Lucy Mecklenburgh is one of those stars who believe in staying fit and sharing their fitness fundas with all. A few weeks back, we revealed you about her workout routine and diet plan. She is again making the news for sharing some more workout, diet and fitness tips that will come in handy for every beginner as well as an experienced fitness fanatic. The beauty has also divulged her exercise and diet before a photoshoot and her opinion on body shaming.
A Few Exercises
Lucy has shared some exercises that will make you stronger. The first exercise is for keeping up your core strength. This can be done with a friend.
To begin the exercise, you need to lie down on your back. Ensure that your arms are above your head and your legs are straight but shoulder width apart. After attaining this position, you need to come up into a crunch by bringing the knees close to your chest and lifting your arms upwards.
If you wish to do a warm-up exercise before starting the above-written core exercise, you can try the following one.
Stand on the balls of your feet and kick one leg behind. Make sure that it's going towards the other side of the body and then, you need to tap your heel with the opposite hand to the leg. If you keep it up for about 3 minutes, your heart rate would be up and your body will be warmed up.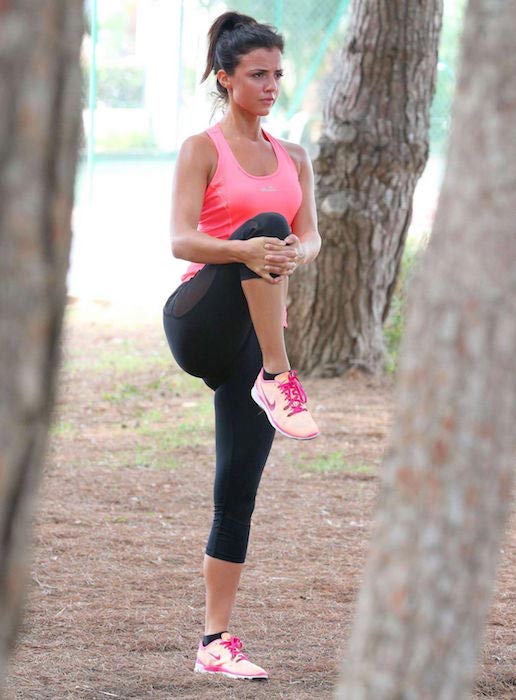 Loving the Physical Challenges
The British TV personality loves completing physical challenges. She has learned how to do gymnastics, climbed Mount Kilimanjaro and has also learned the art of doing circus acts. Still, she thinks that the Tour De Celeb is one of the toughest challenges she has taken on. The show begins in July 2016.
Future Endeavors
The diva would also do the L'etape Du Tour where she will cycle for 146 km in France that begins at Megève and ends at Morzine. The path involves super speedy descents and seriously horrendous climbs. She is totally terrified after she learned that about 40 percent of riders don't even complete the ride. She has no experience in cycling and so she is training hard for the event.
To prepare for this event, the stunner is doing team building activities like cycling bus around London, mud runs, and yoga.
Preparing for Tour De Celeb
In order to prepare for the Tour De Celeb, the entrepreneur is doing a lot of cardio and strength training. Strength training ensures that she doesn't lose her muscle definition. The exercises she has been doing include but are not limited to, weighted crunches, tricep dips, and spider-man press-ups. She is also doing walking lunges and squats a lot to ensure that her legs remain strong enough to carry her to the finish line at the end of the show. It seems she is working hard towards building her confidence. (Good Luck Lucy!!)
Training With Gurus
The Essex-born is honored to be training with and getting advice from three-time Olympic medalist, Rob Hayles and Paralympian Dame Sarah Storey.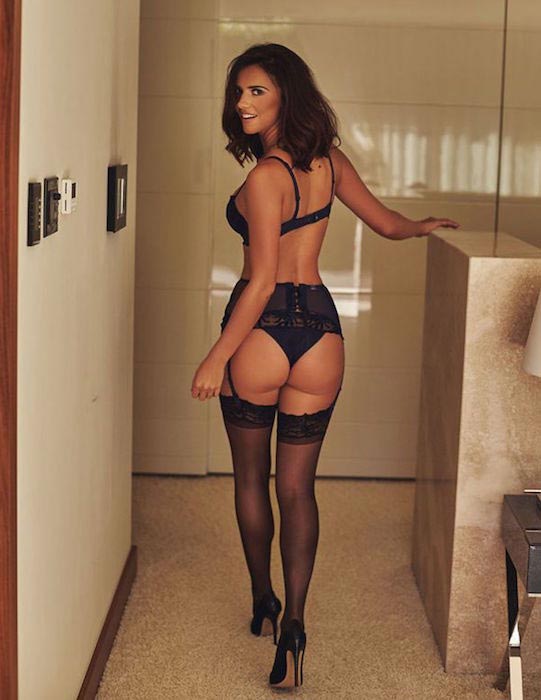 Knowing The Limits
The fitness fan is not actually a fan of the gyms. She just works out with Cecilia. Lucy works out at her home a lot. She also doesn't believe in pushing herself too hard. She takes two days off from workouts every week so that her body gets a break. Lucy believes that no matter which fitness program you are following, it's always a smart idea to take a break and listen to your body.
Preparing for Photoshoots
The owner of an online fitness empire believes that she is a lot more confident in front of the camera than she was when she was 19 years old and doing her first shoot. Lucy thinks that it can be extremely daunting walking out in a bikini especially when you are in front of a large group of strangers. But she is blessed to work with some incredible photographers that put her at ease with their easygoing nature and professionalism.
Diet before Photoshoots
Before every photoshoot, the fitness expert eats foods that fight off bloating. She relies on foods such as celery or cucumber as they are a great way to reduce the bloat. She even dips them in hummus to create a great snacking option. Lucy also avoids wheat-based foods and fizzy drinks before a photoshoot to stay away from bloating.
If she has lingerie or swimwear photoshoot coming up, she avoids alcohol, sugar and dairy products completely. Sugar and dairy products can affect her skin while alcohol can bring spots on her body. She also gets an ample amount of sleep before a photoshoot so that she can look fresh and camera ready.
Workout before Photoshoots
The gorgeous woman works out more before a photo shoot to look great. She doesn't share any specific exercises but she admits to training more before a photo shoot.
Looking Great During Summers
The ex-girlfriend of the gymnast, Louis Smith prepares for the summer by working on her legs and bum as she has cellulite problems. She always reduces the cellulite before donning a bikini.
Diet and Recipe Ideas
The former TOWIE – The Only Way is Essex (2010-Present) actress has recently suggested some recipes that you can try at home. The first recipe is the Lucy Coffee Protein Muffins that can be used as a post-workout treat. She has also suggested a more filling post-workout snack of Turkey and Avocado Bagel. It has a lot of good carbs and fats that will help you refuel your body.
Those of you who wish to have ice cream in summer can try her Banana Ice recipe. It will make you feel like you are eating a naughty treat.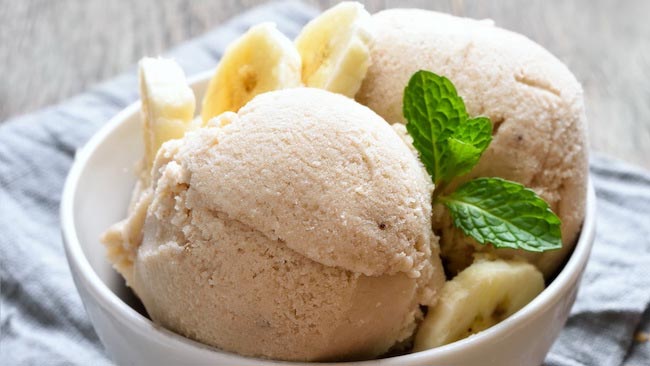 Not Caring About Body Shamers
The English glamour model is totally against body shaming. She thinks that everyone has a different shape and no one has the right to abuse it. She also adds that it would be boring if everyone looked the same. She doesn't care about the body shamers personally and tries to avoid them. The hottie admits that their comments may hurt sometimes, but she tries not to let the comments let her down. She just focuses on making her body and mind strong and healthy.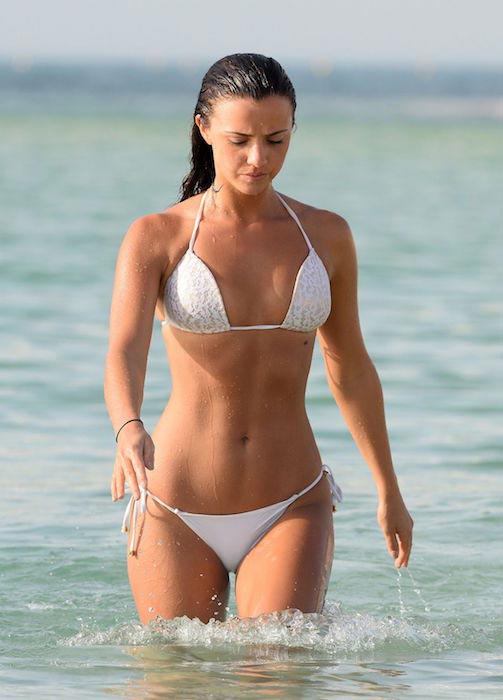 She also has a cool attitude for anything she likes. If she loves a new underwear set, she will post it on social media without thinking about what body shamers will think. We think it's really cool, being what you are and not caring about others, don't you agree?