Lucy Mecklenburgh Workout Routine and Diet Secrets 2018
Lucy Mecklenburgh is a fitness icon for millions today. But, there was a time when she hated going to the gym and exercised just for the sake of it. Now, she is a fitness fanatic who likes to stay fit by exercising right and following a healthy meal plan. So, what prompted this change. How did a girl who hated the gym is now motivating countless people to stay fit? Read on to know.
Turning to Fitness
The diva has admitted that in 2010, she felt out of place and anxious when in the gym. She never liked going there and even when she visited a gym, her main goal was to do a bit of jogging or running on a machine. To get a solution to this problem, she took the help of personal trainer Cecilia Harris who helped her to get a firmer body, great skin, and more energy within a few weeks.
The Fitness Business
When people noticed how Lucy's body was changing, they asked her how she was getting in such a good shape via social media platforms. It was then that she decided to record her workouts and upload them on social media. Her journey started from there and now, within a few years, she has built a fitness brand that scores of people love and admire. Her website 'resultswithlucy.com' helps people to stay fit by providing exercise and meal plans that help women to improve their fitness levels, lose weight, and get healthier.
Workout Routine 2018
The stunner likes to train about 4 times a week and every session lasts for about half an hour or an hour. In most cases, she likes to train early in the morning. Some of the exercises she prefers are HIIT and barre classes. At times, she also mixes Pilates with ballet. When it comes to exercise, she likes to keep it to a minimum by using just a chair and a mat. She likes exercises that hit her legs and bum and she doesn't like to exercise on the weekends.
Diet Secrets
The diva likes to follow the popular 80:20 rule of dieting in which you eat clean 80 percent of times and indulge 20 percent of times. She likes to be strict from Monday to Friday afternoon wherein she avoids processed foods and makes meals from scratch. Some of the things she avoids are white pasta or white bread. She sticks to loads of vegetables and protein. During the weekends, she likes to have a huge roast dinner and on Friday nights, she indulges in an Italian meal and a glass of wine. This balance works best for her.
Limiting Alcohol
Mecklenburgh likes to have a drink occasionally but previously, she used to have too much of rosé wine, which she has limited now to only one cocktail. After the one cocktail, she switches to something like gin and tonic, soda, vodka or fresh lime. She knows that having too many sugary cocktails is bad for her so never goes that route. Also, she never trains when she has a hangover.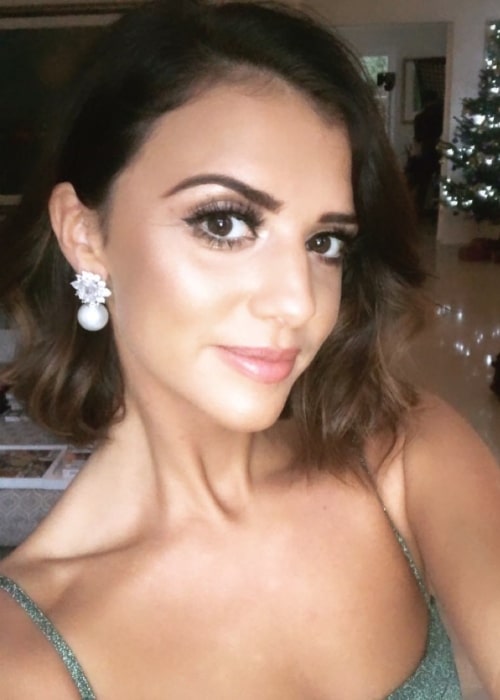 Learning Body Positivity
The gorgeous woman has also admitted that she has learned, although after some struggle, to be confident in her body and not worry about what others say. When she was 19, and constantly in the public eye via social media platforms, she felt hurt when people criticized her or said bad things about her. Now, she has learned to not worry about such comments anymore. If someone says anything bad about her on social media, she simply thinks that maybe that person is unhappy and doesn't let the comments bother her. She also wishes if she could tell her younger self not to worry too much about other people's opinions.
The Big Myth
Lucy says that one of the biggest myths about fitness and diet is that people believe that they must not eat a lot. In her opinion, eating the portions you love is not a problem as long as the stuff you are eating is healthy. She has as many green vegetables and protein as she wants but she also knows how to take care of herself. She also admits that she faces a lot of pressure to look good and uses it as a motivator to stay fit and healthy.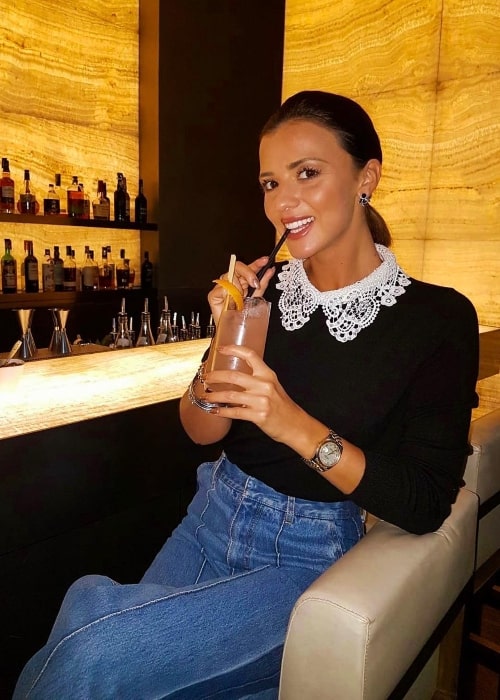 Loving Who She Is
Though the beauty gets compared to other fitness influencers a lot of time, it doesn't bother her. She never wishes for a perfect body with a 22-inch waist or a massive bum or breasts because she knows that such an image is usually made up and probably fake. She loves herself for who she is and though she hopes she could have longer legs, she is okay with the fact that it's unattainable.
Featured Image by Lucy Mecklenburgh / Instagram