Lucy Mecklenburgh Workout Routine and Diet Plan 2016 Edition
She was a popular TV star and now is a fitness expert. We are talking about the sexy and stunning Lucy Mecklenburgh who runs her own fitness website and helps people to get fit by showing off her own toned body from time to time. Here we will find out what workout and diet secrets the lovely lady is following these days to look so amazing.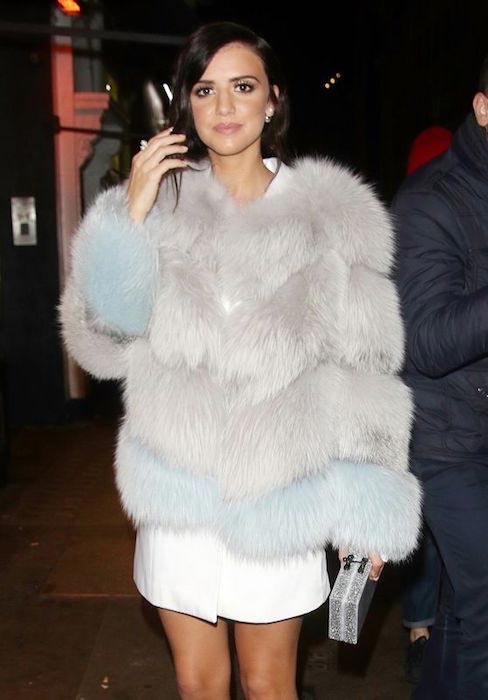 Workout Routine
The workout routine of the celebrity is quite simple. She works out almost every day because fitness is her priority. Her preferred workouts are HIIT and Pilates. But she tries all the workouts she has posted on her official website (resultswithlucy.com).
Workout Motivation
Doing a variety of workouts is what keeps Lucy going. She likes experimenting with her workouts because she gets bored with doing the same exercise over and over again. (Don't we all!!) The website managed by her also describes more than 300 workouts so that her fans also never feel bored with the same exercise plan.
Workout Relaxation
Though the TV personality likes to workout at least 4 to 5 days in a week but she relaxes the rules if she has had a very busy week. (Smart choice, we must say)
Motivating Others for Workout
The Essex born also likes to motivate others through her posts and helps people to keep from overindulging on special occasions. A few days before Christmas, the fitness fanatic shared an interesting post via Instagram to keep people motivated. She wrote "You can feel sore tomorrow or you can feel sorry tomorrow… You choose!!"
But the owner of an online fitness empire is not too harsh. She accepted that relaxing on holidays is essential when she shared that she would be watching TV after a long day at work and wrap Christmas presents again, a few days before the Christmas. (We think she wants you to enjoy every occasion but doesn't want you to forget the value of staying fit during the festive season, don't you agree?)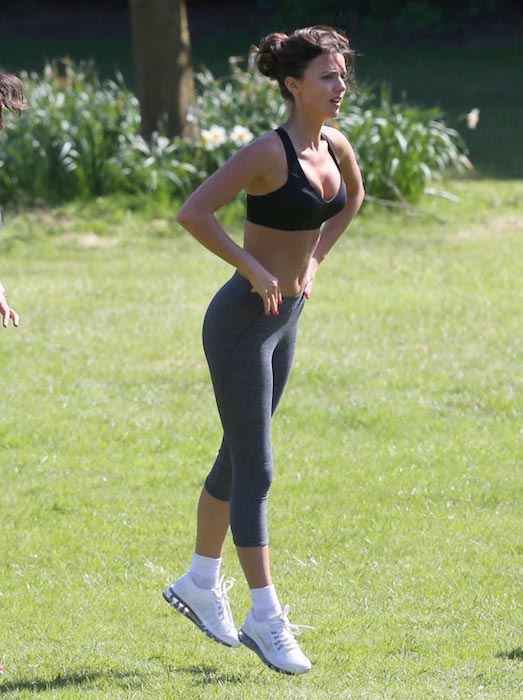 Diet Plan
Breakfast
The former TOWIE – The Only Way is Essex (2010-Present) actress starts her day with eggs. She often has a spinach and sweet potato frittata for breakfast. Sometimes, she also eats scrambled eggs with smoked salmon.
Lunch
Quinoa salad with a tuna steak is the lunch preference of the fitness enthusiast.
Dinner
The dinner meal usually involves eating courgetti bolognese.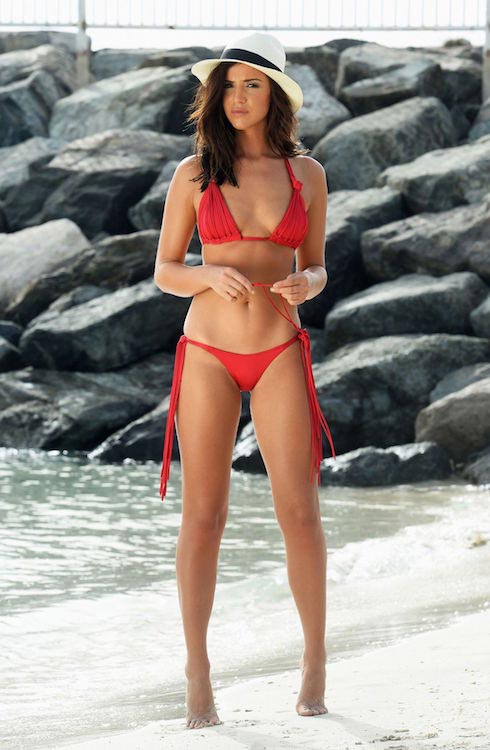 Liquids
Peppermint tea is what keeps the attractive woman going through her hectic schedules as she drinks it several times a day.
Snacks
For snacks, Mecklenburgh sticks to healthy options such as almonds or fruits.
Sweets
The fitness guru has no aversion to sweets. She admits to having dark chocolate with coconut after dinner.
Cooking
The hottie also likes to cook her own foods as often as she can. When in the kitchen, she likes experimenting with healthy recipes.
Beauty Secrets
If you wish to be as beautiful as Lucy, here are a few useful tips she shared that will come in handy. She advises you to not do many experiments with contouring. You should opt for your comfort while blending it. You should not be too obsessive about it. If there's a small line on your cheekbones, let it be. You should also focus on highlights as they really look good in pictures. She is also not in favor of baking as it makes her look too white.