New York based Maxim is one of the bestselling and most popular international men's magazines. Much of their popularity is said to be down to stunning female celebrity photoshoots and features, the magazine publishes on its glossed pages. And, every year they take a difficult task to list the 100 hottest female celebrities of the year. The yearly feature was introduced in 2000 and since then, every year Maxim gets fans to vote to online on, who they think have been the sexiest celebrities of the year. I am only listing the top 10 hottest Maxim celebrities of 2014 in this article. So, here we go.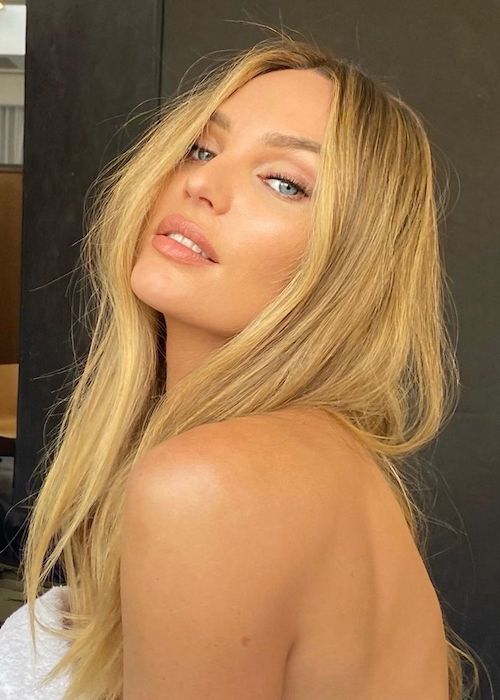 Candice Susan Swanepoel is a South African model, who since her ramp debut at the age of 15 has made massive strides in the fashion world. Such has been her meteoric rise that last year she was seen decked in lingerie giant Victoria's Secret's bejeweled 'Royal Fantasy Bra.' She has been modeling for Victoria's Secret since 2010. In 2012, she was named as the tenth most earning models by the Forbes magazine. The blue-eyed beauty has smoldered on covers of several high profile fashion magazines. Surprisingly, in last year's Maxim sexiest list, she only managed to come at #64.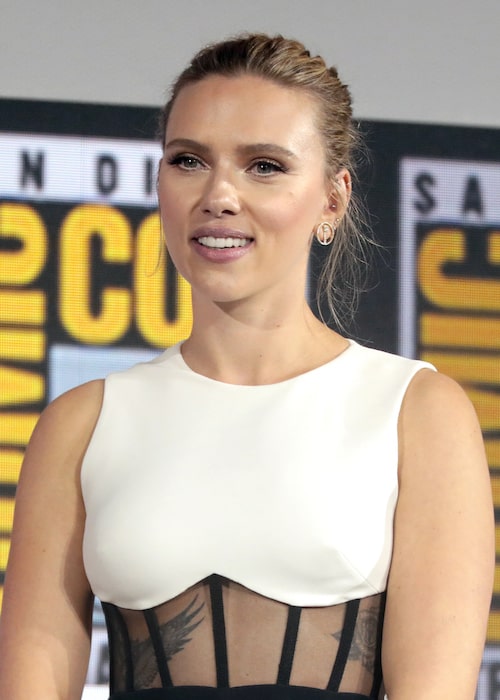 Scarlett Johansson combines her enchanting smile with stunning curvaceous figure to a mesmerizing effect. Her luscious lips and charming persona certainly further ups her sexual appeal. Scarlett has also proved her prowess as an actress with her science fiction movie Lucy, which was her latest movie being widely praised by critics. Last year, she finished on the 15th position, but it seems her portrayal as hot 'Black Widow' in the latest edition of Marvel's 'Captain America' series has done a trick as fans voted her to the second spot in this year's list.
Katy Perry, who was born on October 25, 1984, is one of the most popular pop icons. The 'Teenage Dream' singer is well known for her sexy music videos and penchant for colored wigs. She often lightens up her concerts with her unique on-stage costumes and theatrics. She is among the highest-earning pop artists and was ranked fifth by Forbes on their 2014 list with $40 million earnings. In 2014, she also launched her own record label titled Metamorphosis Music under Capitol records. However, in love life her bad luck continues as she broke up with her boyfriend John Mayer in 2014. But, I am sure she won't be having any shortage of suitors.
Valeryevna Shaykhlislamova, better known as Irina Shayk is a famous model and actress, who is well known for her stunning appearances in the Sports Illustrated Swimsuit Issue between 2007 and 2014. With her tall and sexy figure, she has scorched covers of numerous glamour magazines including Maxim, Elle, GQ Spain, among others. In 2014, she did a stunning photoshoot for Vogue Spain along with her ex-boyfriend Cristiano Ronaldo in which she was seen posing topless with Portuguese superstar. She also made her highly anticipated Hollywood debut in 'Hercules' opposite Dwayne Johnson.
Jennifer Lawrence is one of the most exciting young talents in Hollywood. She is the second-youngest Best Actress Oscar award recipient, which she won for her role in drama 'Silver Linings Playbook.' She has also won two Golden Globe Awards and a BAFTA award. However, her fourth position in the Maxim list isn't just down to her amazing acting skills. Her girl next door look, extrovert nature, and beautiful body has made her a fan favorite. In her supporting role in 'American Hustle,' she raised the temperature by sizzling in shimmering 70s era short party dresses.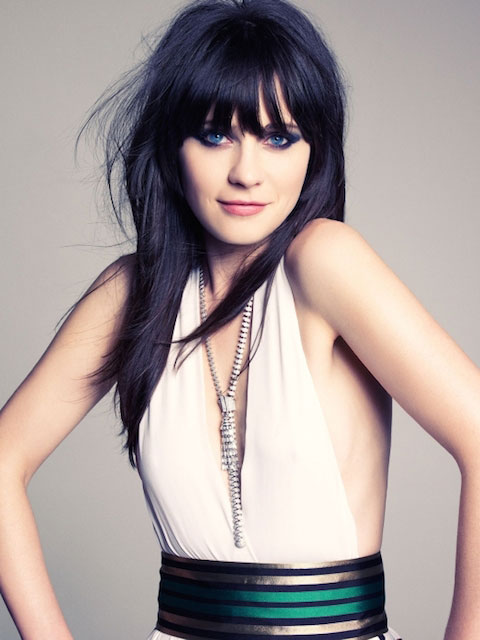 Zooey Deschanel is an American actress and singer-songwriter, who came into limelight with her role in 2008 hit Indie movie '(500) Days of Summer.' The actress is loved for her cute look and natural beauty. Recently, she has gained acclaim for her leading role in hit comedy series 'New Girl' which is set to return for the fifth season. Zooey has received three Golden Globe Award nominations and an Emmy Award nomination for her performance in the series.
Alessandra Ambrosio's seventh position in Maxim's sexiest celebrities list is the testament of her eternal beauty because of which even at the age of 33 she continues to dominate the lingerie modeling industry. The Brazilian babe has modeled for prestigious high fashion brands such as Armani Exchange, Christian Dior, and Ralph Lauren, and was the first spokesmodel of Victoria's Secret's popular 'PINK' lingerie line. She is one of the highest-earning models with an estimated $6.6 million yearly earnings. She broke millions of hearts in 2008 by getting engaged to businessman Jamie Mazur.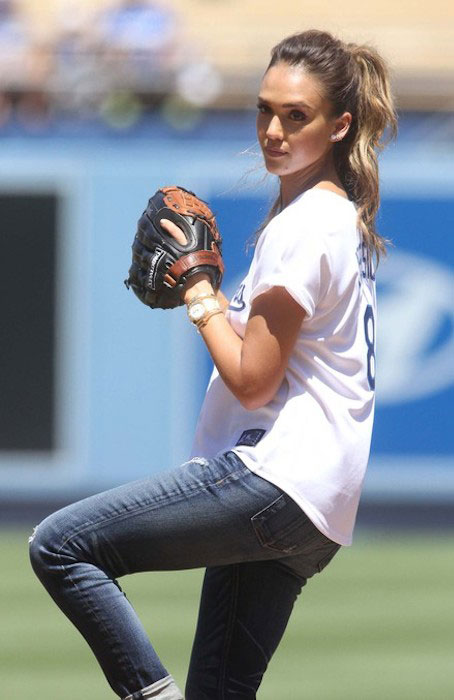 Jessica Alba has been ever-present in several sexiest lists for a decade now. Jessica has been a popular male fantasy since her breakthrough sci-fi TV series 'Dark Angel.' And, then who can forget her famous bathing scene in 'Machete.' In 2014, she once again mesmerized fans with her stunning figure by portraying a good-hearted stripper in 'Sin City: A Dame to Kill For.'
Despite, being pregnant for most of the year, Mila Kunis has still managed to steal a spot in the top 10. The American actress made her acting debut at an age of 16 with television series 'That '70s Show.' And, since then she has starred in a host of commercially hit and critically acclaimed movies. In 2015, she is set to make comeback with sci-fi epic 'Jupiter Ascending.'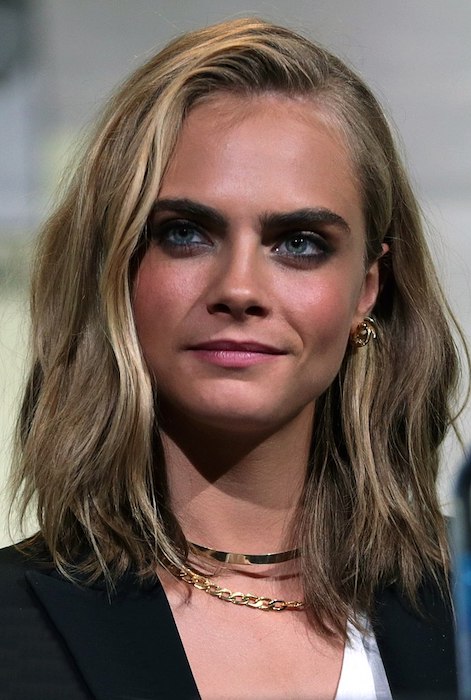 The British model, since her Victoria's Secret debut in 2012 has gone on to become one of the hottest ramp sensations. Cara with her uninhibited and party-loving nature has made several appearances in gossip columns all across the world. She is currently the face of Burberry Beauty and is set to make her Hollywood debut in Joe Wright's modern-day interpretation of Peter Pan, simply titled Pan.