Rachel Sarah Bilson is a popular American actress, who got fame after playing the role of Summer Roberts in the TV show The O.C (2003-2007). Her father Danny Bilson, who is a writer, producer and director himself, inspired her to act. She also played a key role in the TV show The CW's Hart of Dixie (2011-March 2015), where she played the role of Dr. Zoe Hart. She has also got some recognition in Hollywood by playing crucial roles in films like The Last Kiss (2006) and Jumper (2008).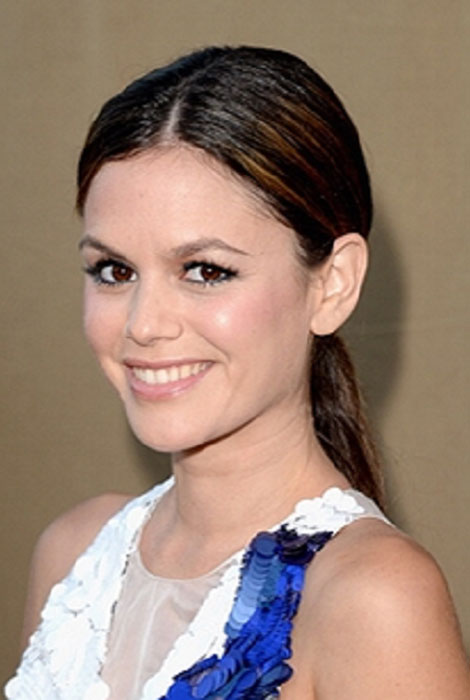 She has got a flawless body and a great figure that makes people envious. Rachel is a star who dedicates ample amount of time to working out and eating right. Here are a few secrets of her fitness that are collected from various reliable sources like Health.com. Follow these and you are sure to get a healthy and fit physique.
Morning's Matter
Rachel is a morning person. She likes to wake up early in the morning and take a walk in the fresh atmosphere. We think it's a great idea as being a morning person has helped many people stay in shape and keep healthy for a long time.
Having a Healthy Mind
This popular actress opines that being happy plays a vital role in keeping a person healthy. Whenever she gets time, she likes to relax her mind and orders herself to be happy. She admits that unlike most people, she does not spend a lot of time in worrying about weight issues and how she looks. Rather, she concentrates on having a healthy state of mind.
Age is Just a Number
Even though the diva is in her 30s, she believes that age is just a number. She doesn't like the fact that the society is focused on the body image related things. The actress also believes that most women don't care whether they are in their 20's or 30's, they are more aware of their bodies. She suggests that everyone should live their lives and shouldn't worry about petty things like being skinny or having a smaller butt.
Her Competitive Streak
Rachel has confessed that she is very competitive when it comes to being healthy. Giving an example, she said –
"I tried a personal trainer this year, for eight weeks. My boyfriend was in China doing a movie [Outcast], and he was getting in serious shape for it, and I was like, 'While he's gone, I'm gonna do it. He can't come home and look like that and I got nothing to show for it.' So I fully took it on, three times a week. I was totally committed and was really proud of myself. I was exhausted! Every day I would go to work and be like, "I can't lift my arms."
Rachel's Dream Workout
The dream workout of this trendy actress is a hip hop dance class with all her girlfriends.
Not too Gym Friendly
The stunning actress has also acknowledged the fact that she is not a gym lover. She loves doing yoga as it helps her to relax and get the body toned. She also likes to workout via dancing and playing tennis.
Rachel's Diet
Eating is not just a routine for Bilson. She likes to eat different foods and often uses food to cheer her up. She says that when she feels down, she eats healthy food as eating a lot of bad foods would obviously make her feel low.
Here are some of her diet secrets that we uncovered:
Her mornings usually include a healthy amount of cereal as she is obsessed with them.
Rachel is a big fan of kale shakes and likes drinking some juices. She also likes granola and yogurt.
Her weakness is munching on Flamin' Hot Cheetos. But she never crosses the line. She knows that eating too much of it is bad for her, so she stops herself from overeating.
She likes to change her diet habits as per the needs of her body. She didn't eat beef for three years in a row, but she started eating it again when her body needed iron.
The hot actress is also very fond of eating vegetables grown in her own organic garden.
The fashionable actress is also a great cook. She loves preparing chicken tacos with homemade guacamole.
Her advice to fans is that to enjoy food and life. It will help you keep happy and healthy at the same time. She admits that she is not big on following the super-clean-living LA thing.