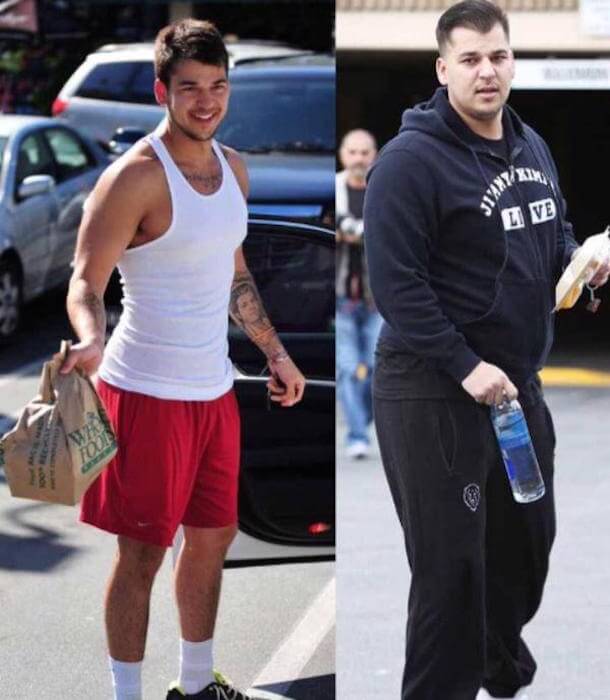 Rob Kardashian has seen very bad days since 2014 when his physical health started deteriorating. He gained so much weight that he didn't even attend his sister Kim Kardashian's wedding with Kanye West due to his fear of being photographed in such a shape. Kim pointed out Rob's weaknesses in July 2015 when she stated that he needs to stop indulging in drugs and playing video games all day. Her statements seem to have made a huge impact on Rob's mind as he was constantly seen working hard towards losing his excess weight and has achieved the feat of losing 15 lbs till September 2015. So how's the experience been? Who's helped him the most? Find out by reading his interesting weight loss journey over here
Who's Training Rob?
Hollywood Life reported that the former participant of The Choice (2012) is taking help from celebrity trainer Gunnar Peterson to lose excess weight. Gunnar recently helped Khloe Kardashian to lose excess weight too and the results have been remarkable. Click here to see the results Khloe achieved.
Dedication to Workouts
Gunnar recently stated that Rob has been very dedicated towards his workouts as he is a regular visitor to the gym. He also added that despite being very busy due to his professional life, Kardashian is dedicating some time to regular workouts. So, his fans and family should not worry about him.
Workout Routine
The owner of Arthur George Socks is doing some intense workouts to lose weight. A source recently divulged that the workout routine is beyond simple cardio and weight training exercises, but couldn't tell the entire workout routine. Hmm..it seems to be a big secret, don't you think?
Diet Plan
The Keeping Up with the Kardashians (2007-Present) star has also changed his diet. He is believed to have hired a chef and the alterations in his diet habits are said to be satisfactory.
Getting Motivated
The US Magazine recently dug up a source that acknowledged that the former love interest of Rita Ora was motivated to change his body by none other than his brother-in-law, Kanye West. You should know that the rapper broke his jaw in three places when he was involved in a car accident in 2002. So using himself as an example, he motivated Rob to work hard to change his body as well. Kayne also made sure that the differences between his wife Kim and Rob gets also resolved. Awww..that's sweet.
Showing Off The Results
On August 30, 2015, the former Dancing with the Stars (2005- Present) contestant posted a selfie on Instagram and captioned it "Gnight." In the selfie, his lost weight was visible as his face appeared leaner.
Having Some Fun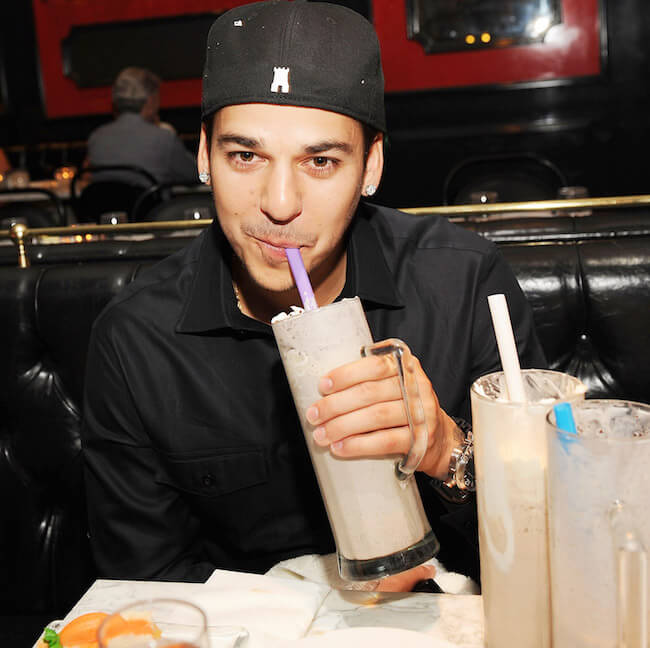 Before posting the recent selfie, Rob also posted a throwback photo drinking milkshakes and wrote that the milkshakes were the reason behind him being overweight. Well, we must say that's pretty honest but the entire blame can't be put on the milkshakes…What do you think?
Working Out with Kim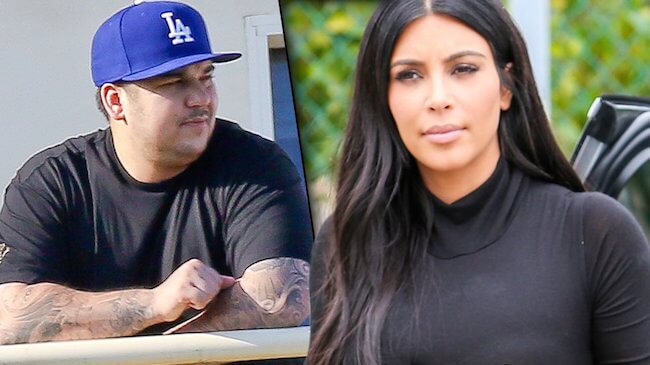 Robert is also working out with his sister Kim which shows that they have forgotten all their differences. Their combined workout efforts are constantly highlighted by Kim on Twitter where she posted that she had an early morning workout with Rob and that they had been on the "hardest hike ever."
Getting Appreciated
Rob has also been getting a lot of appreciation for his weight loss efforts from his family and friends. Who said what? Here it is:
His mum Kris Jenner said that he is on a good path right now and that he is doing terrific.
Khloe Kardashian
His older sister Khloe also stated that she is proud of him because he has been trying to get his groove back by working out.
Rob's BFF Malika Haqq also had a little exclusive chat with Eonline in which she lauded Rob's workout efforts and appreciated the way, he has been taking care of himself. She also requested that he should be left alone (by the media), when he would want to share something, he would do it himself.