[toc]
How Shakira Is Exactly Losing Baby Weight The Second Time
It's only been a few weeks since we noted the weight loss challenges faced by the singing sensation, Shakira after giving birth to her second son Sasha Pique in our article. We managed to speculate on the fact that the weight loss may be a bit strained this time around for the "Waka Waka" girl. But as always, Shakira has proved that she's tougher than she looks by adopting a full-fledged and quite a strenuous workout routine.
Her trainer Anna Kaiser has spilled beans on the exact workout adopted by Shakira that's helping the new mommy to get back in shape.
A Workout that's always changing
The star trainer has devised a special workout for the famous singer. The workouts she has developed are never constant and change regularly (every two weeks) which allows a person not to feel bored. The workouts are not even time-consuming as they can be done within an hour's time.
Having Fun While Working Out
The workout followed by the mother of two is quite entertaining as well. It includes power hip hop, ballet and many more exciting exercise techniques that help the talented singer to lose weight while having a smile on her face.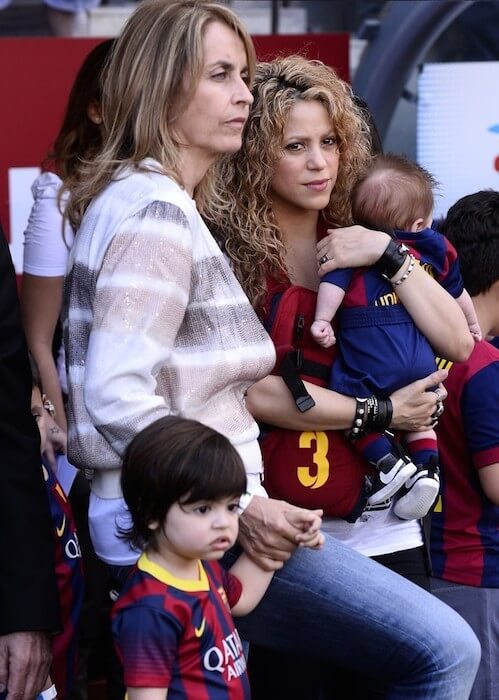 The Results
If you are wondering about the results of these workouts, then it may interest you that the Colombian singer has lost 10 centimeters around her waist in just eight weeks. That's something to work hard for, don't you think?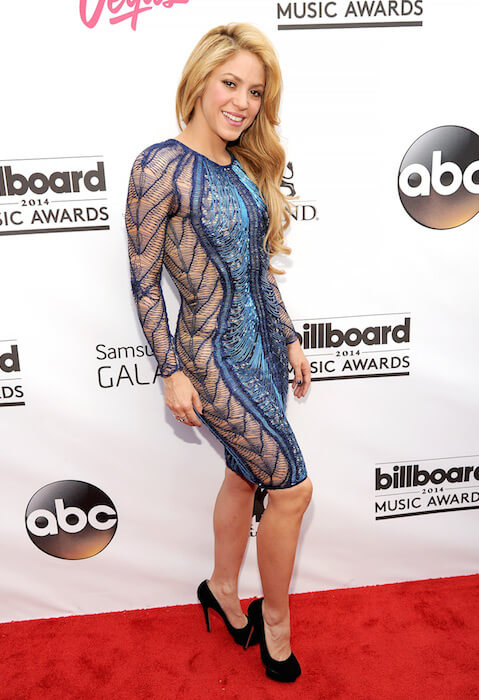 No Breaks Allowed
The producer is getting these marvelous results only after sacrificing a lot. Even when on a tour, Shakira has to workout regularly as her trainer is either with her personally or connects with her by using Skype. The renowned songwriter also takes the assistance of the preps workout videos prepared by her trainer, when she is on a tour and the trainer can't be there with her.
Making Workouts a Priority
We all know that Shakira is an international celebrity, a devoted wife, a businesswoman and a mother of two active boys, so the workouts may take a backseat now and then. But Shakira is trying very hard to maintain the balance between her personal and professional life and is succeeding so far. If she can do it, why can't you?
The Actual Workout Plan of Shakira
As revealed by Kaiser, the workout plan of the star choreographer consists of a dance-based interval workout that alternates between strength and cardio intervals. The workout also involves a lot of yoga and stretching exercises in between. All the sessions last for one or one and a half hours and are mostly done twice on a daily basis.
Preferred Exercises of Shakira
The star performer likes to do jackknife on the treadmill. The singer also loves switching exercises during workout as it's a motivational factor for her. The famous artist also loves new challenges to keep herself going. Right now, she is enjoying hip-hop dance-based exercises.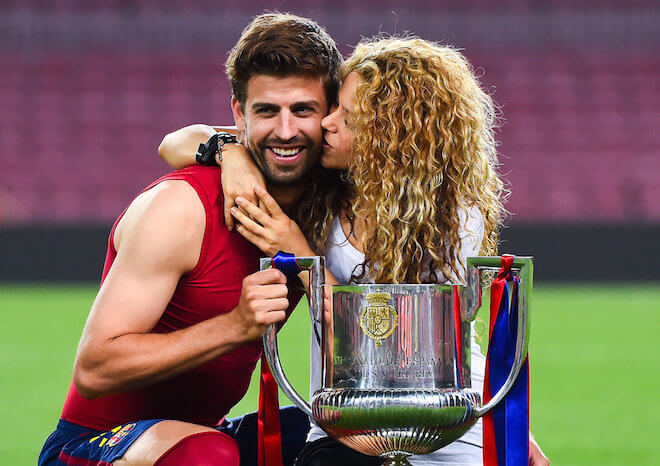 Shakira's New Diet
Kaiser was also very forthcoming with discussing the diet plan of the wife of Barcelona football star. She divulged that Shakira eats small meals throughout the day and they help her to keep her energy levels up. The food choices of the talented singer are limited as she eats only clean food that's full of nutrients.
Diet Plan of Shakira
The exact diet plan of the model was also spilled by the trainer.
The breakfast usually consists of some coffee and a slice of Ezekiel bread with avocado and tomato.
Her Lunch is mostly a plate of salad with some chicken or fish (100 grams) to complement it.
Dinner may include a steak or some fish with asparagus.
The last bite of the day is a dessert which may be a dark chocolate.
Shakira's Snacking Habits
Shakira's preferred post-workout snack is some coconut water and some protein (which we guess can be a protein smoothie or a protein bar). The brilliant singer also likes to have a post-meal snack in the afternoons that may be a beef jerky or cucumber and melon.
Fitness Tips by Shakira's Trainer
For those of you, who want to look like the chart-topping singer and are crazy about whatever she does, the below-mentioned fitness tips are a must follow. Do try them and tell us how the experience was. Won't you?
Set your workout goals and follow them through. Don't make excuses like a hangover or some office work. Working out even for fifteen minutes is better than not working out at all.
Stay away from alcoholic drinks. It's not only bad for health but it's also a dodgy source of too much sugar.
Make your workouts fun. Do the exercises that keep you happy. Workouts should be a fun activity you look forward to rather than thinking of them as punishments.
Buy only the most amazing workout outfits. It's not about how you look but how you feel. Make sure that you buy the workout outfits that make you feel comfortable and confident.
Choose closer places to workout. Going far away for a workout drains your energy and you feel exhausted. Try exercising at home or find a neighborhood gym.
Make workout a tool to reach your fitness goals. Don't use it only to burn calories. Your aim should be to feel healthy and stay healthy at all times.
Shakira Workout and Diet Secrets for El Dorado World Tour 2018
El Dorado World Tour is the 6th world tour of the singing sensation Shakira, and she is leaving no stone unturned to ensure that it's a big success. If you are impressed by her on-stage energy and her fine figure, then you might want to know her workout and diet secrets for the important tour. They are mentioned right here.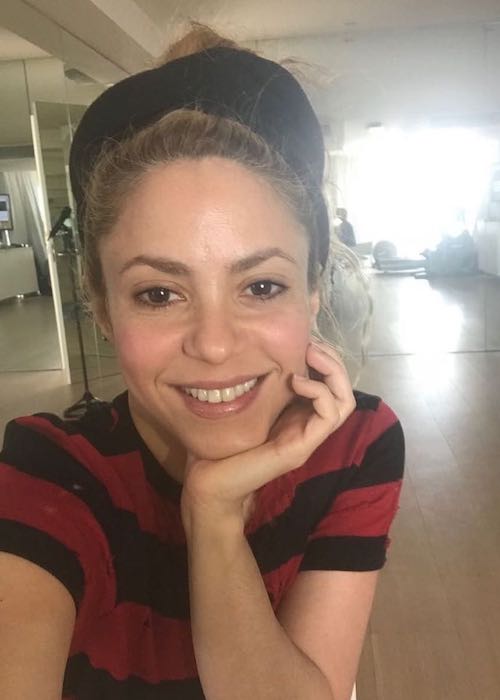 The Focus
The entire workout and diet regime of the diva was designed by her preferred trainer Anna Kaiser. She says that their focus was on strengthening her core, boosting her body, making her lean and perfectly toning her arms.
Workout for the El Dorado World Tour
The workouts began about 4 months prior to the date, the tour was to kick off. The aim was to build up her endurance to allow her to perform continually (for two hours) with high energy. Their focus was also on boosting the strength as the singer plays a lot of instruments, needs to go through several trap doors and dance constantly when she is on the stage.
The workout routine involved doing two 30-minute dance-based intervals which were followed by 30 minutes of strength training. She followed this routine 5 times a week. The strength training was low impact, and she stretched after every workout. The workouts were meant to ensure that she could stay healthy even after months of touring and doesn't injure herself. Maintaining strength and stamina were also the goals.
Twice a week, the celebrity was asked to do 45-minute interval swim workouts by her trainer because it was a low-intensity cardio and she also likes to swim. Swim laps helped Shakira to challenge her stamina and endurance differently. The duo alternated between strength and cardio intervals to boost her endurance.
Foam Rolling
To prepare for the tour, the beauty also did a lot of foam rolling as it helped her to roll her feet, legs, fascia, and upper body.
Getting Hooked on a Workout Routine
As Shakira had been training for months to prepare for the tour, it is very likely that she is training during the tour itself because it's a part of her life now. When you have a habit of working out, you prefer to stick to it, no matter where you are.
Diet for the El Dorado World Tour
The Grammy Award winner ate 5 to 6 meals a day to boost her metabolism. Her meals were small amounts of foods that were satisfying and filling. Some of the snacks she indulged in included lightly salted creamy asparagus soup or artfully decorated fruits with something on top.
Pre and Post Workout Foods
The pre-workout drink preferred by Shakira before early morning workout was coffee as it boosted her heart rate. After each sweat session, she had a combination of carbs, protein, and fats like two small turkey sausages with tomatoes, cucumber, and a bit of feta cheese.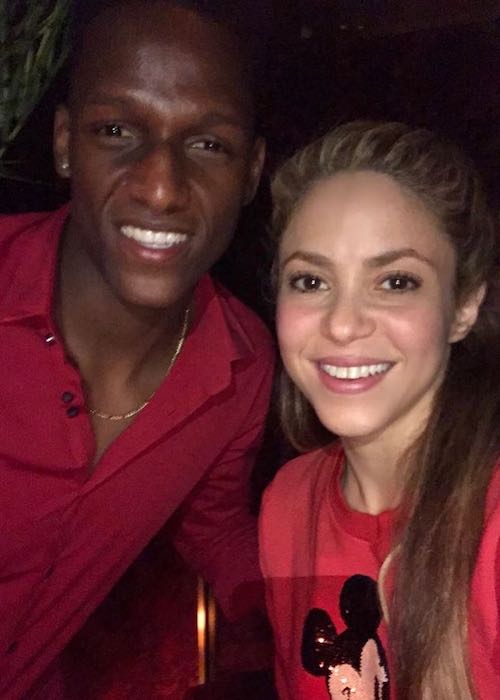 Diet Plan
All the important meals of the day like breakfast, lunch, and dinner included some protein and fresh veggies or low glycemic fruit. For snacks, she stuck with soups as they are filling but not high in calories.
Indulging a Bit
The stunner indulged with a few squares of Hu Kitchen Paleo dark chocolate or Golden Milk that comprises of coconut sugar, turmeric, and a good portion of macadamia milk.
Set Goals
If you want to achieve a body like the talented international star, you should learn the importance of having a fitness goal and work towards it consistently. When you have a goal in mind, you will work hard not only on the days when you are feeling energized but also on the days when you are feeling low on energy.
Build Lean Muscle
Anna also advises that you should not focus too much on losing inches. Instead, you should focus on building lean muscle as it will boost your metabolism and help you to lose weight at a rapid pace. When you set your priorities right, you will live a healthier and happier life like Shakira.