She might not be as popular as Kim or Kylie but the oldest Kardashian, Kourtney has earned a reputation for herself. A part of her public image includes how fit she is. If you are also fascinated by how the stunner manages to look so great, then you are in luck. Here you can know all her workout, diet and fitness secrets.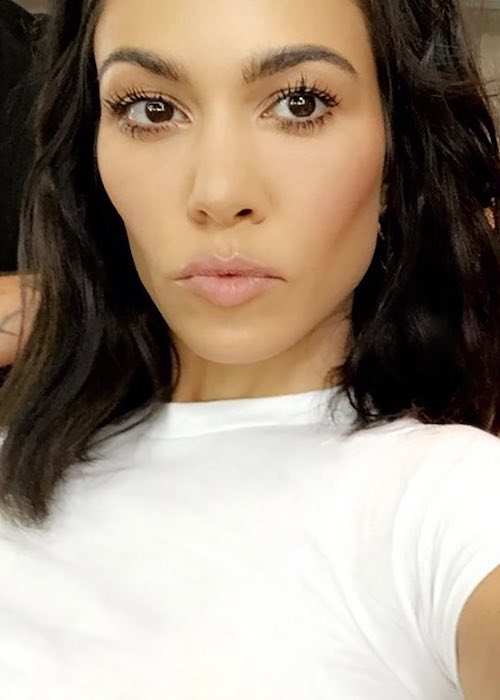 On an Empty Stomach
The beauty takes collagen supplements on an empty stomach. About 20 minutes later, she drinks a glass of water with a tablespoon of organic apple cider vinegar added to it. Both these habits help in a lot of ways like keeping her skin healthy or helping in processing nutrients.
Pre-Breakfast
Before breakfast, she has a vegan probiotic shot. She also eats freshly made avocado pudding with bone broth protein powder, E3Live blue-green algae, and MCT oil to get healthy fats which give her a lot of energy before a workout.
Breakfast
Her breakfast usually includes a bowl of whole grain oatmeal laden with fruits, bee pollen, sprinkle seeds or drizzle honey. She has the breakfast after morning workouts.
Lunch
In lunch, she prefers to have a salad with some protein like salmon or chicken added to it. She also tries to make her own balsamic or ginger dressing as processed dressings usually have a lot of preservatives and unwanted sugar.
Post-Lunch Snack
When craving a snack, she likes fresh vegetables with avocado hummus, a bit of fresh fruit and raw almonds. She also has green tea right after her lunch.
Evening Snack
Before dinner, she repeats the morning routine of having a probiotic shot and a glass of water with apple cider vinegar.
Dinner
Fresh soups made with sweet potatoes, asparagus or beets is her preferred dinner choice. Another option is to go for turkey chili. She tries to prepare chili and soups on a weekend so that she can have them during busy weekdays rather than ordering food or eating out.
Dessert
She enjoys having worthy desserts like Chef K's matcha chia seed pudding.
A Smart Diet
A few years back, the Keeping Up with the Kardashians (2007-Present) star found out via muscle testing that she and her kids are sensitive to gluten and dairy, so they skip food groups with those two.
Swapping the Foods
Though making the change was not easy, she did it by finding good ingredient swaps and stocking the pantry with healthy alternatives. Some examples include dairy-free shredded cheese, tortillas made from sweet potatoes, almond milk, gluten-free waffle ingredients for the kids, etc. This lifestyle choice works for her and her family.
Indulging a Bit
The mother of three admits that avoiding indulgence is tough when you have three kids, so she let them often indulge, especially during vacation and sometimes indulges with them too.
Being Prepared
The TV personality stays prepared to avoid holiday indulgence by planning her meals in advance and taking pantry staples and healthy snacks with her when they go for a vacation.
She does it not because she is against the idea of indulgence but because she knows that if they overindulge, the gluten and dairy may be bad for her own and her kids' systems.
Fresh Food Matter
The model also avoids processed food as much as possible and ensures she only has fresh and organic fruits, vegetables, and healthy proteins like eggs, chicken, and salmon.
Vacation Workout
On regular days, the diva exercises for at least 5 to 6 times a week but when on a vacation, she adds the following moves to her exercise routine as they can be done anywhere. Kourtney says that working out during traveling helps her with jet lag and also makes it easier to get back to fitness when she is back from the vacation.
Squats
She is a fan of this exercise because it keeps her quads, glutes, and hamstrings toned. She can do up to 200 chair squats at once.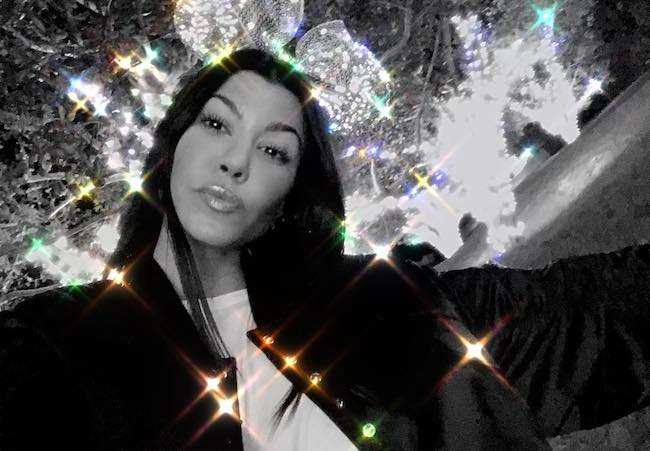 Lunges
When on the beach, she likes power walking. She adds some lunges at the beginning and end of the walks to make her leg muscles toned.
Dips
She does this exercise anywhere, even with the help of a bathtub!
Push-Ups
The socialite is a fan of push-ups because they tone her upper body and add definition to arms. If you are a beginner, you should do push up with your knees on the ground rather than toes.
Featured Image by Kourtney Kardashian / Instagram