Stephanie Pratt is an amazing actress who has been a vital part of the (2011-Present) show. She is well known for her gorgeous looks and teeth. She is not a person who is afraid to speak her mind and works hard to stay positive. The actress has shared some very unique things about her fitness and how workouts help her to cope up the stresses of life. Let's have a sneak peek at her fitness secrets and learn something of value.
Weight Loss Success Secret
The reality star has a simple and yet amazing weight loss secret. When she is in a mood to get slimmer, she cuts off all sugars from her diet. She even stops having fruits because she thinks they contain a lot of natural sugars. She replaces the sugars enriched foods with protein-rich items reports Lifestyle One. She says that whenever she has a need to suppress her hunger, she uses protein as it works as a hunger suppressant for her.
Diet Secrets
The California-born also shared some of her other diet secrets that play a key role in making her so great looking. When she is off fruits, she eats a lot of fresh vegetables on a daily basis. Pratt has also revealed that she eats good and healthy foods 70 percent of the times and eats bad and unhealthy foods remaining 30 percent of the times. She also adds that fitness is 75% diet and just 25% workouts, so she is very serious about what she eats.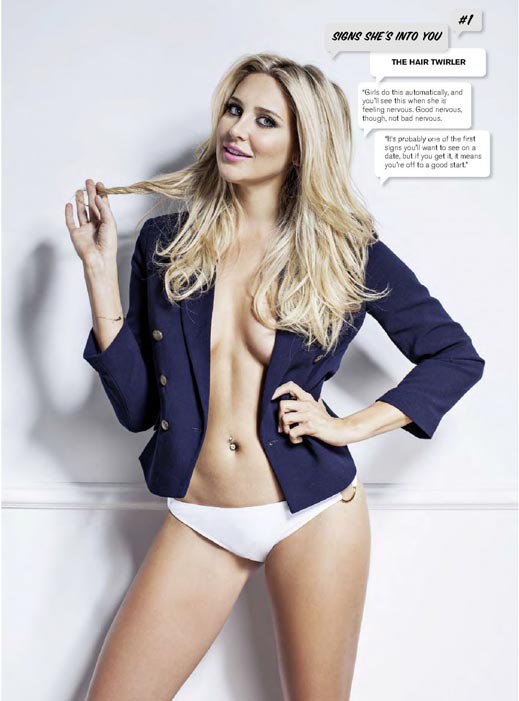 Diet Indulgences
Stephanie has a lot of guilty pleasures that prove she is only a human. Her biggest weakness is a cheeseburger as she can't resist one. She says she will never pass a cheeseburger as she doesn't have the will to do it. Stephanie thinks it's better to indulge in a cheeseburger than a plate of pasta because pasta has loads of carbs while a cheeseburger has a lot of protein. (Does that sound logical?)
But when she does indulge in pasta, she particularly eats courgette 'pasta' for dinner. She even admits to having pizza sometimes and adds that she couldn't be good all the time. (Well, who could be?)
Love the Tea
The blue eyed beauty is a big fan of Matcha Tea. It is a powdered green tea that has numerous health benefits. The diva thinks that this tea helps her to enhance her metabolism and energy before hitting up the gym, so she is a fan of this newest clean eating trend. To know more about this tea, simply check this useful article by Health.com.
Gym Buff
The stunning actress also confesses that she is a gym buff. She has been spending most of her time at the gym, from the time she split with her co-star Josh Shepherd.
Workout Routine
The American TV personality likes to workout at least 4 to 5 times in a week as it helps to keep her metabolism up. She loves doing different exercises that include but are not limited to mixing up cardio and weight-training as well as boxing. She says that her fabulous figure is a result of a lot of hard work.
Workouts Have Always Been a Part of Her Life
While talking exclusively to OK.co.uk, the TV star stated that she has always been a fan of workouts. She grew up in LA where she had her own personal trainer. Stephanie had a trainer when she was just 15 years old. She didn't know how to drive at that time but she knew how to take care of her body.
Feeling Good After Workouts
The endorphins generated through workouts help her to feel really good. She loves the endorphin experience and hence works out regularly.
Water is Life
Daily Mail reports that a vice of the lovely lady is that she has a habit of drinking water. She drinks up about 12 glasses of water in a day. (We don't think that's bad, do you?)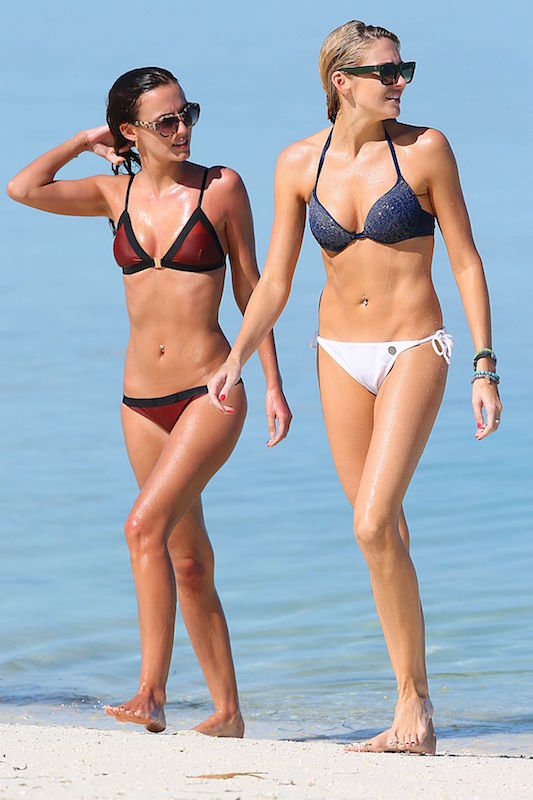 Staying Healthy
The blonde has placed her belief in herbal medicine options to stay fit and stay away from illnesses.
Liked the fitness secrets mentioned over here? Wish to know Steph better? Follow her on Twitter and Instagram. You can also know her exact workout routine and diet plan.