The technology advancement and innovative shooting techniques have made it extremely convenient for the mainstream actors to employ body doubles to do the dangerous and dirty work for them. Then, later with clever editing tricks, it is made to look like that the main actor had actually done the stunt. However, there are few courageous actors and actresses who prefer to, in fact love to do their own stunts. They aren't bothered about getting few bruises on their beautiful faces, about breaking bones or muscle tears. For them, such risks are part of the job. For some, the adrenaline rush and the risks are the things that make acting a fun vocation.
In this list, we will list such daredevils, who work hard and do their utmost to give us authentic edge-of-the-seat thrill. There are some veterans, who have performed their stunts ever since they were nobody in the industry, while others are up and coming stars, who realize the promotion factor of it.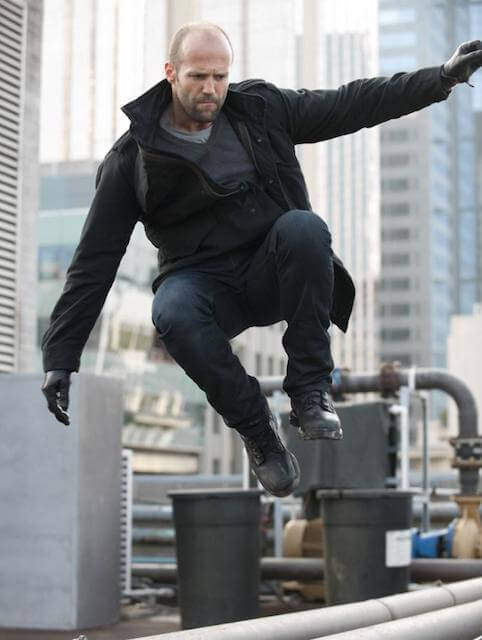 Ever since, he caught public eye for his portrayal of tough and badass driver, Frank Martin in the action movie 'The Transporter,' Jason has gone on to become one of the most popular action heroes. Not only, he has a great physique to go with his action hero persona, he is also honest and straightforward with his fans. He believes that standing in front of a green screen and giving twisted expressions is nothing other than a farce because of which, he insists on doing all his stunts and fight sequences on his own. He is an expert in Wing Chun kung fu, karate, and kickboxing, which helps him add another dimension to the action sequences in his movies. Due to his insistence on doing own stunts, he has often come dangerously close to mishap, including a close call, when a transport truck had a brake failure, while shooting 'The Expendables 3.'
Kristen Stewart, in her interviews and public outing, often comes across as a tomboy. Her androgynous dressing style has already become a massive hit. And, when it comes to performing stunts, she does them with relish and pride. Kristen is well known in the industry for working extremely hard to get fit for her roles. In her brief career, she has jumped off the cliffs and into freezing waters, has done high octane fighting scenes and has even managed to overcome her childhood fear of riding horses for her stunts. It seems that the actress is determined to build on her initial success to launch a long and successful career.
If you have ever owned a DVD of any Jackie Chan movie, you would have definitely seen in the end credits of that movie, several injuries and mishaps Jackie endures to bring authenticity to his action scenes. He is seriously famous for his stunts, so much so that on writing 'Jackie Chan stunts' in Google search bar, you would find countless articles listing his most popular and dangerous stunts. He came close to death, while filming 'Armour of God,' when he fell from a tree and fractured his skull. Till date, Jackie has dislocated his pelvis and has broken several body parts such as ankle, fingers, toes, nose, both cheekbones, hips, sternum, neck, and ribs. What else can we expect from an actor, who has worked as a stuntman in the Bruce Lee movies, 'Fist of Fury' and 'Enter the Dragon.'
Christian Bale is one of the most dedicated and committed actors. His decision to drop 63 pounds for his role in psychological thriller 'The Machinist' is well known amongst fans. Not satisfied by his insane weight drop, he then went on to gain a total of 100 pounds in six months for his role of Batman. And, who can forget his memorable action packed performance in all the three installments of the Batman franchise. As Batman, he had to do several stunts, which included jumping from speeding cars, jumping from one building to another, participating in brutal hand to hand combat and getting hammered by Bane. And, as much as we know, he did all of them with distinction. One reason for being so good in those stunts, is that he is regularly pushed by his wife of fourteen years, Sibi Blazic, who was stunt driver on 'The Dark Knight Rises.'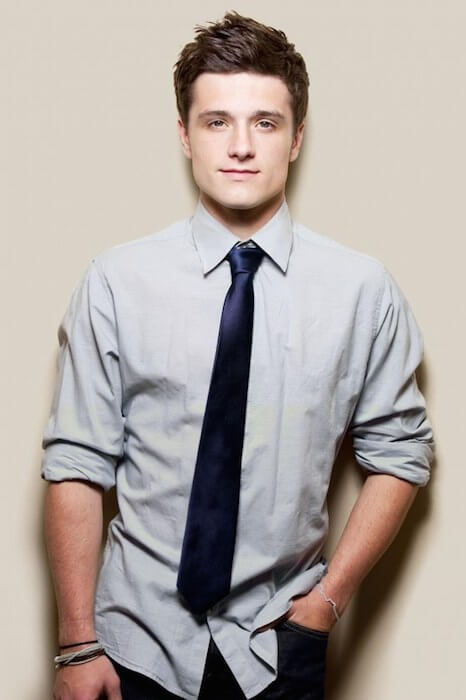 Considering that Josh has been a keen sports enthusiast since high school, it isn't surprising that the young star loves to do his own stunts. He has played on the high school's soccer team, participated in triathlon at the age of 13 and is passionate for football and tennis. And, he brings that competitive spirit and desire to experience the adrenaline rush to the sets of his movie. Josh, who had predominantly appeared in action and adventure movies including 'The Hunger Games' franchise and 'Journey 2: The Mysterious Island,' isn't afraid of running, jumping and getting dirty for his role. To prepare for his role in 'The Hunger Games,' he did a lot of heavy weight lifting and trained with an ex-Navy Seal, who he says wanted to kill him in every training session.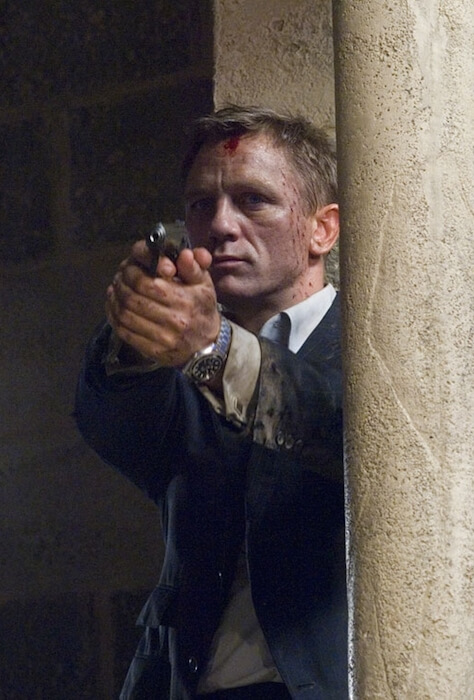 It won't be wrong to say that Daniel Craig has brought back edge-of-the-seat action to the Bond franchise, which has prided itself for setting a barometer high for action over the years. Don't get me wrong here, Pierce Brosnan was a great Bond hero, but he was more of a suave and canny hero than an action beast, who could seriously kick villainous ass. Daniel is more of that man, on whom you can bet on in any kind of physical confrontation. And, unlike many other Bond stars, Daniel prefers to do his own stunts. In fact, he has claimed that he loves doing them. However, it is hard to fathom, how someone can love to jump on top of a bus from a multi-storey building. Maybe, that is why he is one of the most popular action stars.
Cameron Diaz is one of the few actresses, who prefer to perform their own stunts. Having been a part of blockbuster action movies such as 'Charlie's Angels,' 'Knight and Day,' and 'Green Hornet,' she is one of the leading female action stars. And, such recognition doesn't come without efforts and hard work. Cameron is happy to train hard and do high risk stunts for her role. She has even gone on record to say that she finds doing stunts an addictive experience. She says that there are a few things in life that can bring you that thrill and adrenaline rush. So, when next time, you see any Cameron Diaz movie and are wondering, whether she did that 180 degree car spin, there is a huge possibility that she might just have.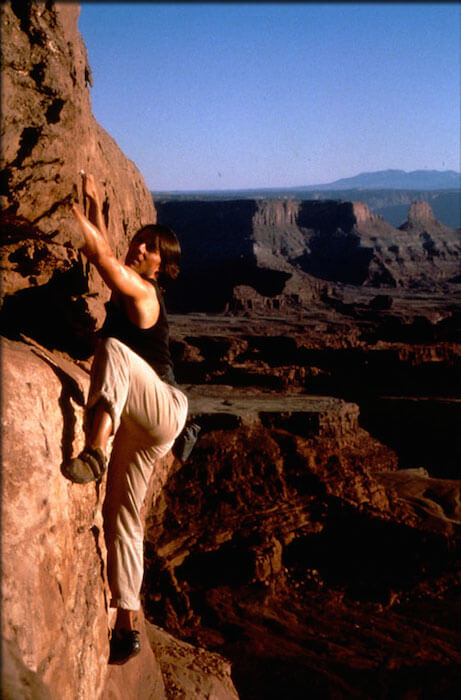 Tom Cruise has scaled the world's tallest building, he has free climbed Colorado's 2,000 ft canyons and has done countless other insane and dangerous stunts for his role of Ethan Hunt in the 'Mission Impossible' movies. The latest being, hanging by the side of an airplane, which flew at about 5,000 ft height above the English countryside. Tom has often said that doing his own stunts is part of his job and doesn't scare him. As he puts, actor has a responsibility to bring everything, physically and emotionally, to a character. For 'Mission Impossible 2015,' which will be released in later part of 2015, Tom has also done a long underwater scene, which he says was even more harrowing than hanging outside the airplane.
Angelina Jolie has often claimed that she loves doing action films. In fact, some of her biggest blockbusters such as 'Wanted,' 'Mr. and Mrs. Smith,' 'Salt,' and 'Lara Croft: Tomb Raider' are action movies. And, Angelina is known for putting hard work in order to do perfect stunts for her movies. For example, for her role in high octane action thriller 'Salt,' she took professional training in martial arts including Krav Maga and Muay Thai. Her role in the movie required her to jump over the bridge from the back of a moving truck, scale buildings and to perform hand-to-hand combat. And, she did all of them with aplomb. Even, for her recent movie 'Maleficent,' she did all her stunts on her own.
The grand old man of the action movies is 66 year old and his hair have turned grey. But, that doesn't stop him from doing his own stunts, the habit or shall we say addiction, which he developed early in his movie career. He concedes that his body doesn't bounce back from brutal action sequences that well. But, he still gets picked up and thrashed around because that's the way it is. And, as he puts, if you don't like it, then you should pick some other industry. Arnie would be soon seen as badass cyborg in 'Terminator Genisys.'