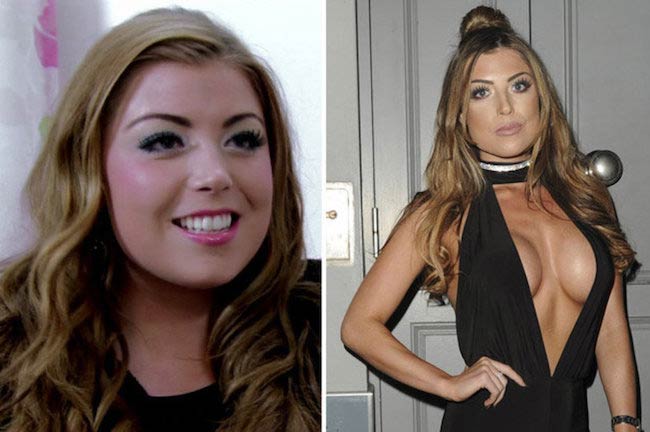 Abigail Clarke is one of those TV stars who has gained considerable success in achieving their weight loss goals. We have already published her weight loss and diet secrets a few months back. Here, we have a look at her exact diet plan, her approach on yo-yo dieting and know about whose body she likes the best. We also get to know about a simple workout from Aby's trainer that can help you achieve an eye-catching booty. Keep reading to know it all.
The Workout Videos
To get the perfectly toned figure, the former The Only Way is Essex (2010-Present) star partnered with the trainer Sara Galoni and created a series of workout videos that can help in weight loss. They may be easy to the eye but they are not so easy on your metabolism. Some of the videos are available on her Instagram.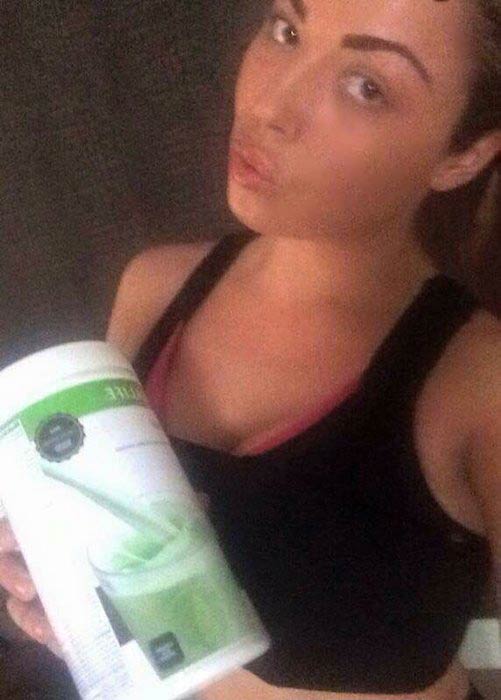 Eat Smartly
While talking to Daily Star exclusively, the stunner shared that you should do every weight loss effort in moderation. If you go for drastic changes, your body will reject them. If your body is used to eating a lot and you go into the starvation mode, you will feel like eating more and fail in the diet attempt. So, you should go with changes that your body can handle.
Diet Plan
Here's the exact diet plan of Abigail.
Breakfast
Scrambled egg or Porridge.
Lunch
Chicken, avocado, tomatoes, peppers and cucumbers with brown rice or quinoa.
Dinner
Salmon with fresh salad.
Snack Preference
Clarke munches on fruits or nuts throughout the day to keep her metabolism up.
The Booty Secret
Sara Galoni, the trainer who remained with Abi during her weight loss journey has shared some exercises that can help you achieve booty like Kim Kardashian. Galoni knows that every lady wishes to have a firm butt and strong lean legs.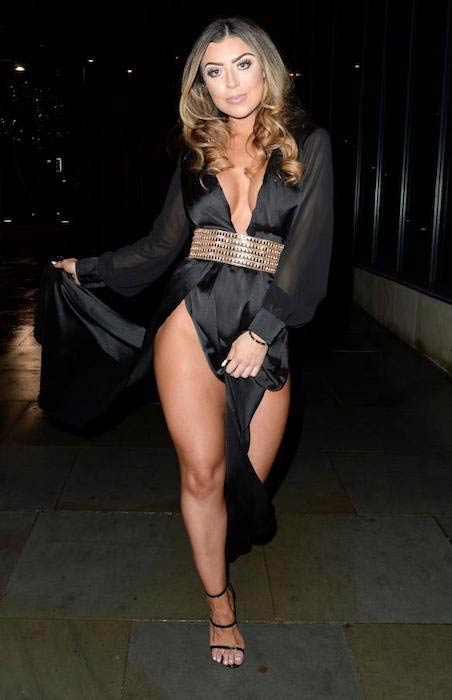 The first thing you should know is that to have a perfect booty, you need to target the glutes, quads, and hamstrings. Though squats are a very good option but, you also need isolation exercises as they ensure you get maximum results. You should train the glutes and legs at least twice in a week.
The muscles of your legs and glutes will respond better to repetition schemes that are slightly higher. So, you should train your hardest sets in an 8-12 rep range and focus on performing at least 3 to 4 sets on top of the warm ups.
You can finish off with 15 to 20 rep range as you lower the weights for the isolation workouts.
The Scrutiny
In a previous interview, the TV star admitted that she always feels she is being scrutinized and there is a lot of pressure to look good. People always talk about you, so you should have a thick skin to not let their comments harm you. Her philosophy is to carry on being the best version of herself while ignoring all the haters.
No Yo-Yo Diets Ever
The brunette beauty also admitted that yo-yo diets are a bad idea. They are not only exploitative but can be dangerous. She feels really sad when young girls put on weight and then lose it. She is a naturally curvy woman, so she finds it hard to lose weight. It's often a long & big process for her. Abi says that she will never put on weight only to lose it.
Extreme Changes
The supporter of education for the children foundation stresses that though a small amount of weight fluctuation is quite normal, extreme changes in weight don't often sustain. She is also cynical about workouts that promise major results in weeks. Hence, she never opts for the easy and quick fixes and always works hard to stay fit.
Stability is Best
The BodyShockers (2014-Present) participant says that for her, moderation was the key. She also falls off the wagon every now and then by having cheat days. She often has fat Fridays and during that time, she goes out with her friends and treats herself. Her advice is to stay stable and consistent in the long run.
The Hourglass Inspiration
The babe is impressed by the body of Kim Kardashian (who isn't?). She also likes the bodies of J-Lo and Kylie Jenner. She likes women who are toned, fit and have a few curves.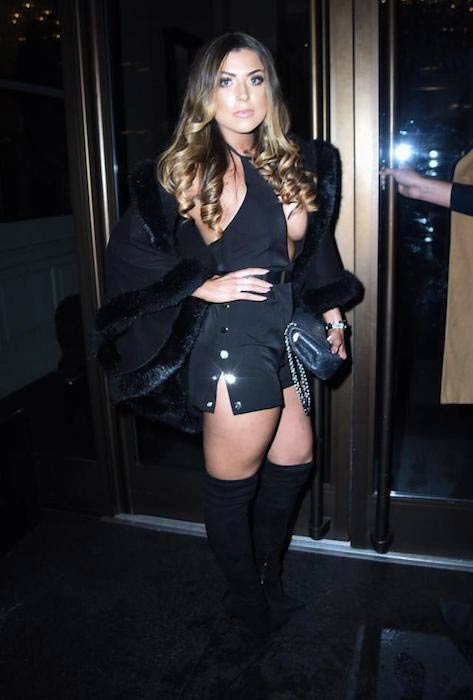 No Plastic Please
The British semi-reality star is not impressed with the fact that plastic surgery has blurred the lines between an achievable body and a cosmetic enhancement. She believes that it's unrealistic for people to get inspiration from celebs who have lots of work done. Her philosophy is to work hard to fit fitness in her days despite having a busy schedule that includes working and attending events.