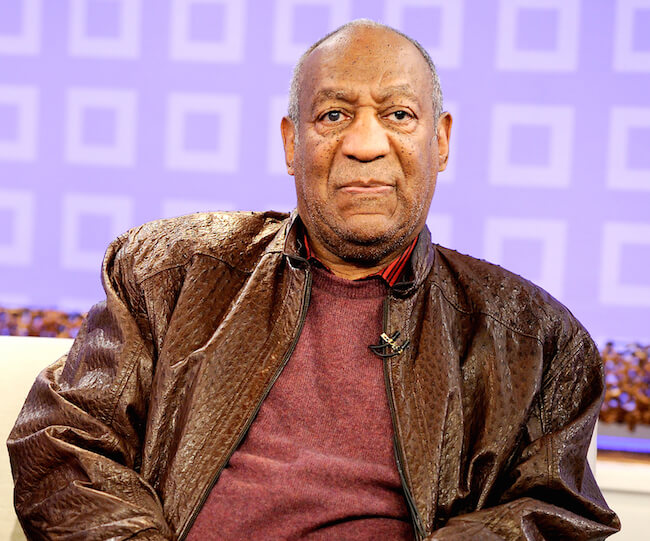 Famous comedian Bill Cosby who is 78 years old, lost his son who was only 27 at that time. Although comedians are known to have a happy and funny life due to their own personality, life didn't turn out all that hilarious for Bill. In 1997, his 27-year-old son, Ennis Cosby was taking a road trip to meet up with a friend when one of his tires went flat. He then, very naturally got off to fix the tire. As the incident occurred in the night, Bill called a female friend who lived closed to the highway where the puncture had happened. On becoming an easy victim for robbers, Bill was shot dead. It looked like an attempt by either a robber or a murderer. When his friend arrived, she saw Ennis dead in a pool of blood around his head. She then informed the police who arrived at the scene; they confirmed that the comedian's son was dead. RIP Ennis.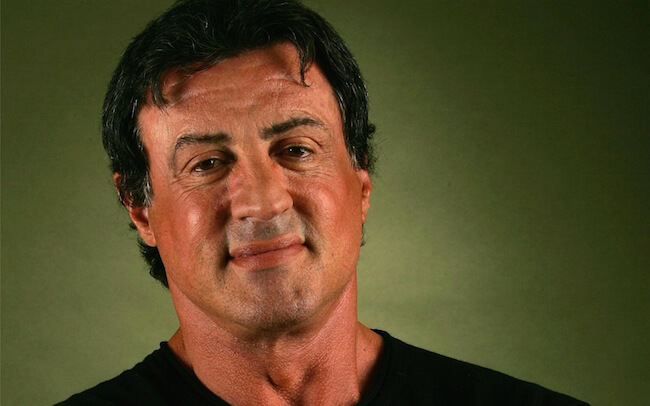 One of the toughest guys of Hollywood was also known to be a great family guy, and of course an amazing father. Sage Stallone, who was the son of an American actor, producer and director, was born in 1976. We cannot imagine the pain Sylvester must have faced when he got to know that his son died. Sage, who was 36 years old in 2012, was found dead besides some prescription pills. Naturally, people started relating the cause of his death to an overdose of pills. Due to the pills besides him, investigators started to believe that it could have been due to a drug overdose. However, the toxicology report that later came out, confirmed that it wasn't due to the drugs. Sage had taken a very regular dose of hydrocodone and the drug wasn't the cause of his death. Later, it was revealed that Sage died due to a heart problem. He suffered from atherosclerosis, which is a heart condition in which fatty substances get clogged in the arteries. The build up of these fatty substances can cause a severe heart attack if the condition is serious. If Sage had given a little more attention to his health, he could have gotten treated. RIP Sage.
John Travolta and his wife Kelly Preston were on a family vacation to the Bahamas with their 16 year old son, Jett. The incident that occurred then was extremely sad and tragic. We know you would agree with us when we say that such incidents are unpredictable and couldn't have been stopped. Not only was the boy very young, his parents didn't see it coming at all. While they were vacationing, the parents realized that they couldn't see Jett around anywhere. On searching, he was found in the bathroom of the room the family was staying in, at the Old Bahama Bay Hotel. He was unconscious at that time. After help arrived, they found out that he was dead. The reason was that he slipped on the bathroom floor and hit his head. He must have banged his head with such an impact that death must have been instantaneous. Such an incident is obviously very heart breaking for the parents who said that they enjoyed every minute with their wonderful kid. Such situations prove that celebrities are like most humans who go through dire pain in many circumstances.
The famous and legendary blues guitarist, Eric Clapton lived a life where he could have demanded anything and it would be at his footstep. But not everything was perfect in Eric's life. He lost his son, who was very young which affected Eric for a long time. During a talk long after, Eric Clapton said that it still was a very sensitive issue and he didn't like talking about it. Most people who know him will be aware of the fact that the song "Tears in Heaven" was based on the loss of his son. His son Conor was staying with his mother in their apartment in the Manhattan building at the time of the accident. A cleaning lady, who was there at the day of the incident, left a large window in the room open, after finishing her chores. Later, the boy climbed up to the window and jumped from there, to his own death. They lived on the 53rd floor of the building and the boy fell on the terrace of a 4 floored building, besides theirs. The windows of their rooms were huge, at least 6 ft high and 4 feet wide. There was no window guard on it either. Must have truly been a devastating moment for the parents.
The number one boxer in the world, Mike Tyson lost his daughter when she was just 4. This incident was another unexpected accident that is truly sad. Mike's daughter, Exodus was playing around the treadmill when a power cord seemed to have gotten entangled around her neck, at their home in Phoenix, in the U.S. She was admitted to the hospital under critical condition and was deemed dead soon after. Exodus was found by her 7 year old brother who went to check on his sister when the mother asked to. She was immediately rushed to a hospital and kept on life support. Mike who was in LA for business during that time, flew to Phoenix immediately after hearing about the news. We are sure they are still getting hurt from this tragic incident.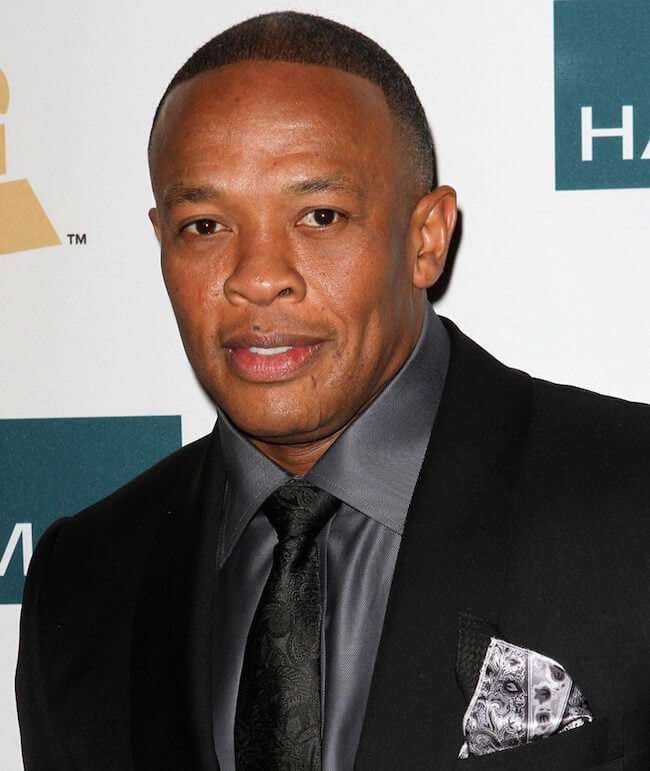 It is said that kids of celebrities are the ones who mostly start the consumption of drugs at a younger age and have easier access to it due the kind of money, they probably get. Well there is no solid study which proves that but there is definitely more consumption of drugs by celebrity kids. We are not sure if it is the pressure that such kids need to keep up to or merely due to leading a life, that hasn't been closely monitored. Considered as one of the longest lasting rap gods, Dr. Dre was the single most successful and richest rapper in the industry. It is sad that no amount of money could save his son from consuming drugs. Dre's son, Andre Romelle Young Jr. was found dead at his home, at the young age of 20. Post an autopsy, experts confirmed that the kid died due to an accidental overdose. It was later confirmed that he over did a mixture of heroin and morphine, both of which are very strong drugs.
Marie Osmond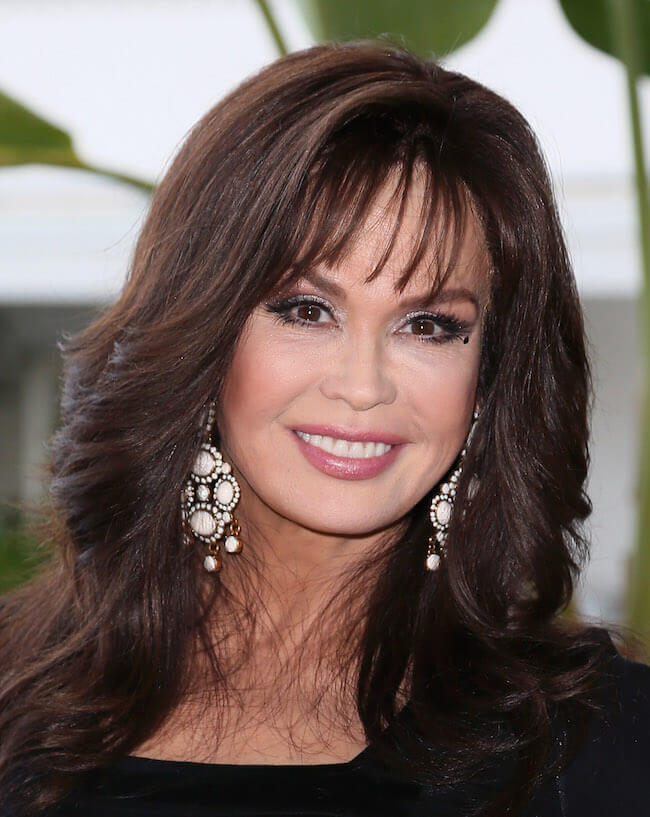 Olive Marie Osmond is an American singer, songwriter, doll maker and actress who is 56 years old now. She has been known for coming from a very large family, yet no amount of family members can make up for the loss of a child. Marie was staying at a hotel in Las Vegas with her daughter when the incident occurred. She then received a call from a guard who was working in her neighborhood. The guard told her that someone from the coroner's office would be visiting her very soon to give her some news. Marie immediately had a feeling that it had something to do with her son, Michael. And it was. She was personally visited to be told about the tragic news of her son committing suicide. Michael took his own life in 2010. In a book that Marie wrote, she mentioned that it was the most depressing and stressful time in her life. For weeks, she could do nothing but cry about it. Michael who was adopted, jumped off the roof of their Los Angeles apartment at the age of 18, after leaving a suicide note. In the note, he mentioned that he was taking his life because he could not deal with the torture from his long battle against depression, alcohol and drug abuse. The note was also reported to contain sentences which said that he was tired of not having any friends and worried that could never fit in.
Robert Plant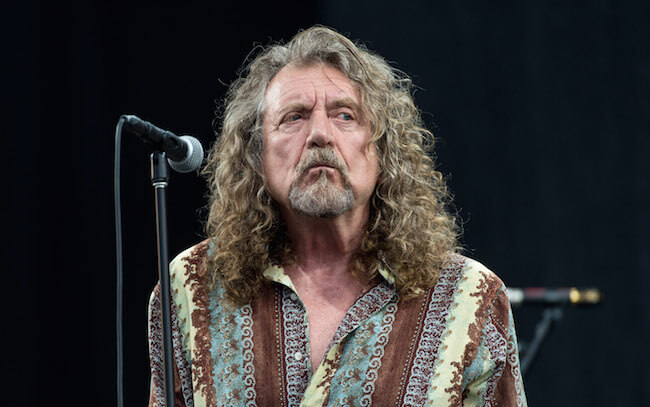 Lead singer and lyricist of the rock band Led Zeppelin, lost his son at the fragile age of 5 in 1977. The rock star was so disturbed and crushed by the tragic incident that he was planning on quitting the band, the stardom life and becoming a teacher. Plant's son, Karac Plant died of a lung infection. Robert was then on the verge of quitting the legendary band for good and giving up his extravagant life. Led Zeppelin's drummer John Bonham then tried to convince Robert to stay strong and not quit the band. We don't know what words he must have used, but Bonham managed to convince Robert who didn't leave the band after all. Who knew that Bonham himself would tragically die soon after. We understand that the loss of a son's death can be truly heart wrenching, but to know that a boy of only 5 years old had to suffer his way into a disease is even worse. Robert who is now 67 years old is the famous voice behind the popular song, "Stairway to Heaven."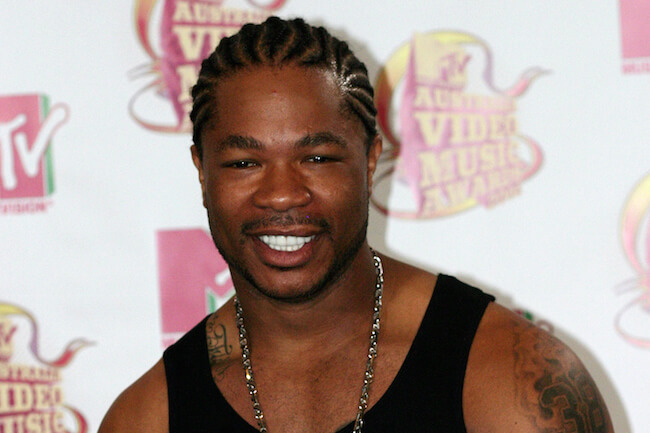 The famous rapper Xzibit lost his boy before he could even make a connection with him. His son was born prematurely with underdeveloped lungs and was not alive for a very long time. Although the time span wasn't much, Xzibit took the news very hard. He posted the news on MySpace when many of his fans showed their support for him and the grieving family. We don't blame a man who was so close to being a father, grieving over the loss of a newborn. The baby was hooked on to breathing machines to help him breathe artificially yet trying to save his life, waiting for his lungs to develop. Unfortunately, the baby's lungs were never able to support and accept the oxygen on their own. The tragic incident occurred on May 26, 2008 at 3:30 am.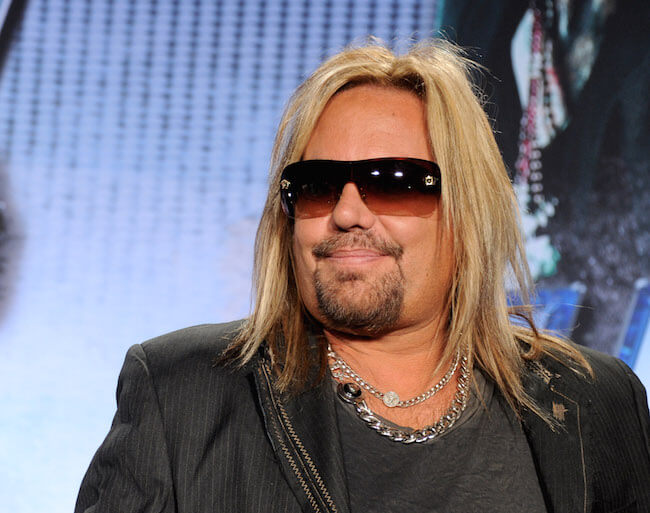 Mötley Crüe's Vince Neil was used to being in close proximity with death. He was a young rock star when he was driving intoxicated, crashed the car and ended up killing one of his best friends. Later in 1995, an even more tragic incident occurred. Vince's five year old daughter died of cancer. Vince was obviously impacted by the incident and was furious at Boeing's Rocketdyne division, whose property was besides his home. He was under the assumption that the division was letting go of radioactive waste into the groundwater and soil around the locality. The singer then sued the company, claiming that the waste disposed by them was directly responsible for his daughter's death. He had mentioned that he was going to fight against the company till the end, on behalf of his daughter, who could not fight any longer. Well Vince, we are extremely sorry about your sad loss.
Paul Newman was an American actor, film director and entrepreneur who died on September 26, 2008. People imagine celebrity's kid's life to be perfect and fulfilled, without any worry constantly on their mind. We guess, that's not always the case. In this situation, Paul Newman's son, Scott was actually homeless before he died. He slept over, on the floors of his friends' apartments and did manual labor to make ends meet. He was then in a tragic motorbike accident which wasn't the actual cause of his death. After the accident occurred, Scott was obviously in severe pain. Instead of going to the doctor, he chose to numb the pain by drinking a lot. His idea was probably to wash down the Valium with the liquor. He ended up doing drugs as well. When his breathing got a little irregular, his friend called the paramedics. By the time the doctors arrived, it was too late. Scott was already dead. What a sad way to go. RIP Scott.
Looking at the way some of the renowned celebrities' kids have died, we have nothing but empathy for their parents who must have tried their best in bringing up their kids despite their busy schedules. Our deepest condolences to the parents and families who have managed to overcome the trauma.