They say that age, color, social background, and ethnicity are just meaningless and empty words that don't matter when you are in love. Love transcends everything. Any and every difference, obstacle cease to exist in love. In this article, we will list some famous celebrity couples who have gone on to prove that age is just a number when it comes to love.
Stephen Moyer is 45 years old, while his wife and 'True Blood' co-star Anna Paquin is 33 years old. However, the 12 year age gap and the fact that Anna is a bi-sexual doesn't seem to have any effect on their relationship. They met in 2007 while filming the pilot for the popular vampire series. As they were the only two actors who didn't live in Los Angeles, so they used to have dinner together almost every night. After completing the taping, they used to return to their respective cities and Moyer found that he was missing her awfully lot. They started talking to each other via skype every night for three to four hours. And rest, as they say, is history. They got married on August 21, 2010 at a private residence in Malibu, California. In September 2012, they welcomed fraternal twins – a son, Charlie, and a daughter, Poppy, to their family.
The hot South African model and actress Charlize Theron is 15 years younger and about two inches taller than her beau, Sean Penn. But that doesn't stop Penn from behaving like a teenager, who is in throes of his first love. He doesn't seem to be able to keep his hands off his beautiful girlfriend. At the Help Haiti Home fundraiser gala, he was seen engaging in sweet PDA. The things heated up, when he gave her a few kisses on the neck and shared a sweet lip kiss with Charlize. Penn has even gone on to claim that if he eventually marries her new girlfriend, he would consider it his first marriage, despite being married twice before.
Behati Prinsloo and Adam Levine are one hot couple. The Maroon 5 lead vocalist and Victoria's Secret angel have an age gap of nearly 10 years. Of course, because of super fit physique and obvious sex appeal, you can't ascertain that Adam is 36 years old. Maybe, that is one of the reasons behind why super-hot and sexy Behati fell for him. The couple is said to have met at 2011 Victoria's Secret Fashion Show, where Adam was performing. Or maybe they were introduced by another Victoria's secret model Anne V, who is Adam's ex and Behati's close friend. The couple had a bumpy road to the marriage as they split for several months before eventually patching up and exchanging vows on July 19, 2014 in Los Cabos, Mexico. Behati has even got a tattoo of a wedding ring on her finger to show that she is married even when she has to take off the ring.
It seems that the Olsen twins do have something for the older men. Whereas Mary-Kate Olsen is engaged to French businessman Olivier Sarkozy, who is 17 years older, Ashley Olsen went a step ahead, well two years ahead by dating director Bennett Miller, who happens to be almost 19 years older than her. The couple made their first public appearance last year in February at the funeral of acclaimed actor Philip Seymour, who was Miller's childhood friend. The 28-year-old actress, fashion designer, and businesswoman is very much in love with her director beau as evident by their chemistry during public appearances.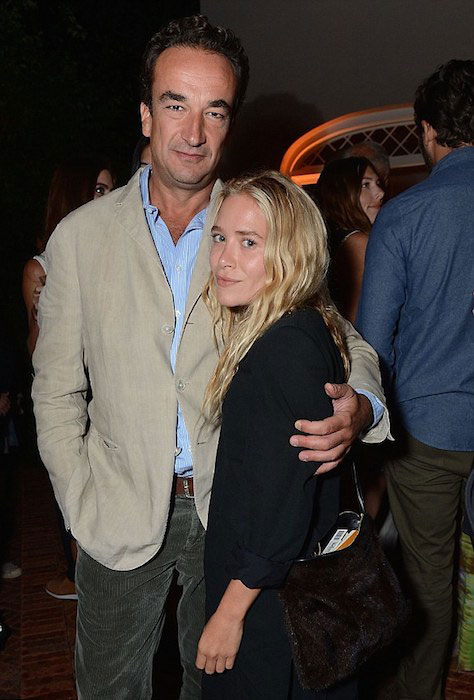 And, here comes the other Olsen twin. As it has been pointed earlier, Olivier Sarkozy and Mary-Kate Olsen have a 16 year age gap. However, it doesn't seem to bother Mary, who in an interview claimed that she is happy with her life and what others think of her love life doesn't bother her. The couple started dating in May 2012 and got engaged on March 2, 2014. If the couple decides to get married, then this would be Olivier's second marriage. And, those of you, who are still wondering where they have heard that surname, let me inform you that Olivier is former French President Nicolas Sarkozy's half-brother. And, he is very rich, $60 million net worth.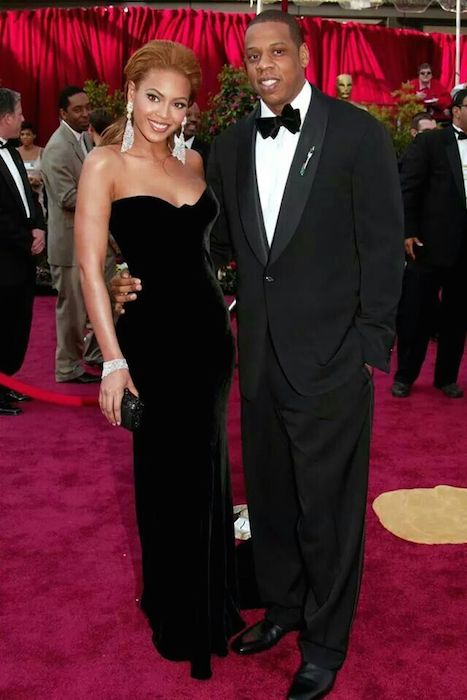 Beyoncé and Jay-Z are arguably the most popular couple on this list. Beyoncé was 19 years old when she started dating 12 years older Jay. The couple is rumored to have started dating after working together on Jay Z's single '03 Bonnie and Clyde.' They made their first official appearance on the red carpet during the 2004 MTV Video Music Awards. Keeping in line with their policy to keep their relationship firmly under the wraps, the couple got married on April 4, 2008, without any publicity. The couple has endured several rumors of breakup and divorce throughout their relationship and a miscarriage, and every time, it appears, they are heading for separation, they come back stronger. A true inspiration for couples.
Michael Douglas and Catherine Zeta-Jones suffered a minor hiccup in their marriage in 2013 as they had to deal with separation. The reason for the split was Michael revealing that oral sex was the reason behind his tongue cancer. Of course, it is never a smart thing to blame your wife for anything. I hope all you guys are listening. Jokes aside, the couple has overcome several obstacles in their fifteen years of marriage including Michael's cancer diagnosis and treatment, and Catherine's rehab stint for bipolar disorder. In a recent interview, Michael revealed that they were stronger than ever. They were in the relationship, which started in August 1998 after being introduced by Danny DeVito. They have two children, a son Dylan and a daughter Carys.
When Harrison Ford and Calista Flockhart started dating after meeting at the 2002 Golden Globes, much was said about the 22 year age difference. However, it has never fazed Calista, who had intentionally spilled her drink on Harrison at the award show's party, so as to get more time to spend with the Indiana Jones actor. Despite being a legendary action hero, Harrison is extremely romantic, he proposed to her on Valentine's Day of 2009. They got married on June 15, 2010, in Santa Fe, New Mexico in a ceremony, which was presided over by Governor Bill Richardson and New Mexico Supreme Court Chief Justice Charles W. Daniels.
Jason Statham and Rosie Huntington-Whiteley is one of the hottest couples around. In a very recent interview, Rosie went on to claim that Jason is her best mate and makes her laugh every day. Maybe, that is what makes her ignore their 20 years of age difference or could be that with an amazing physique, Jason might have made her believe, he is still in the late 20s. According to Rosie, one of the main reasons behind the success of their relationship is the decision to keep it private and away from public glare. The British model has been in a relationship with 'The Expendables' star for five years and has hinted that they might get married in the near future.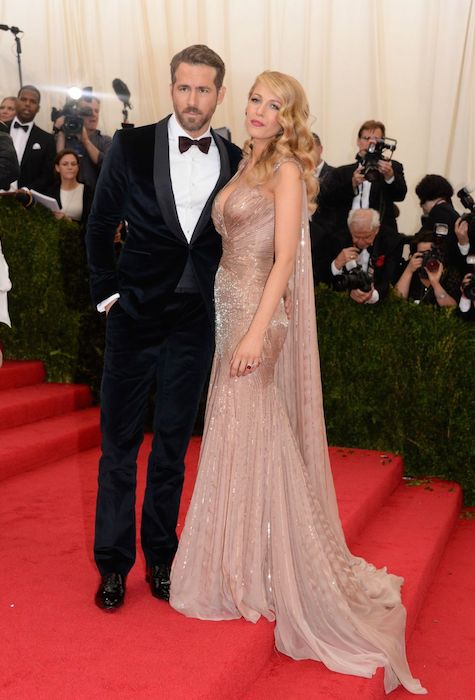 Blake Lively and Ryan Reynolds are one hot couple, who first met in 2010 while shooting for superhero movie 'The Green Lantern.' However, nothing happened as Ryan was married to Scarlett Johansson. The movie turned out to be a success, but Ryan's marriage didn't. He announced his separation from Johansson in December 2010. Around a year later, he grew really close to Blake, who was coming out of a brief relationship with Leonardo DiCaprio. And, then things got serious fast, within months of starting dating, they bought a home together and by September 2012, they got married in a secret wedding. Having welcomed a daughter to their family, the couple is still going strong.