Since, the debauched 70s, the drugs have become a permanent fixture in the Hollywood lifestyle. The stories of Hollywood legends such as Jack Nicholson and Robert De Niro hosting drug fueled parties have received their fair share of publicity and had even helped several stars to gain a distinctive cult popularity. And, over the years, Hollywood's fascination with drugs has only increased.
The reports of young starlets getting sucked into the depraved world of drugs are fairly frequent. And, so is the rate of confessions being published of Hollywood celebrities, who have gone public about their drug problems and addictions. And, these confessions aren't the sole source of information. Once in a while, stories do surface in the media about stars being arrested for drug possession.
Though, sometimes the celebrities with the help of best lawyers do manage to sweep such stories under the rug, but such gossip has a way of appearing in the public domain. So, without further delay, here is the list of celebrities, who were caught red handed with drugs.
The English actress, who is best known for her role as Marissa Cooper in the Fox television series 'The O.C.' had to spend a night behind the bars after she was found driving under the influence of alcohol and in possession of marijuana. The incident occurred on December 27, 2007, when she was arrested by the police during the early morning hours in West Hollywood, California. The police saw her straddling the lanes and failing to signal for a turn. The police also found that she was an unlicensed driver and was under the influence of alcohol. Mischa was detained and was released seven hours later from the West Hollywood Sheriff Station on US$10,000 bail. Also, she was handed a hefty $10,000 fine and three years of probation.
On May 12, 2002, Dionne Warwick, who is a five-time Grammy award winner was charged with possession of less than 5 grams of marijuana. The famous singer, who was 61 years old at the time of arrest was allegedly carrying 11 suspected marijuana cigarettes inside an empty lipstick container. She was caught by the bag screeners at the Miami International Airport, who noticed the lipstick container in her carry-on bag. Due to the incident, she was put in a holding cell and had to miss her flight to Los Angeles. The charges were dropped later after she agreed to bargain a plea deal which included a drug treatment program. However, later Warwick claimed that she had never taken drugs and someone might have slipped lipstick container in her open bag.
On January 23, 2008, Lil Wayne was arrested along with two friends by Border Patrol agents near Yuma, Arizona. The officers had stopped his tour bus and after a thorough search by the canines, it was found that along with drugs, Wayne also had three weapons in the bus. The drugs recovered included 105 grams (3.7 oz) of marijuana, almost 29 grams (1.0 oz) of cocaine and 41 grams (1.4 oz) of ecstasy. Subsequently, he was charged with four felonies: possession of narcotic drug for sale, possession of dangerous drugs, misconduct involving weapons, and possession of drug paraphernalia. However, this wasn't the first or last incident when the famous rapper was arrested for possession of firearm and drugs. On December 18, 2009, Wayne along with 11 others were detained at the Falfurrias, Texas checkpoint by the Border Patrol after an unknown amount of marijuana was found on two of his tour buses.
Bobby Brown has publicly spoken about his heavy drug abuse. Brown, who hit success with his second album in 1988, 'Don't Be Cruel,' developed alcoholism at very young age. However, his narcotics abuse was limited to marijuana, until he married legendary singer Whitney Houston. Following marriage, Brown's drug abuse spiraled completely out of control. Not only, he got addicted to cocaine and crack, but also used to regularly smoke heroin along with marijuana. He and Houston were in habit of regularly smoking cocaine-laced weed in blunts. During his troubled days, he was often arrested for drug possession, driving under the influence and driving while intoxicated. In 1996, he was involved in a high-speed police chase, which ended with Brown crashing his wife's Mitsubishi. However, to his credit, he did overcame his drug problem after his divorce from Houston.
It seems that Aaron Carter took a lot of inspiration from his brother Nick, who was a member of the famous Backstreet Boys band. Not only, Aaron became performing at the age of seven, he, like his brother also had his own drug-related problems. Though he didn't develop serious cocaine addiction like his older brother, he was arrested by the authorities while in possession of marijuana. The incident occurred on February 21, 2008, in Kimble County, Texas. Initially, the police officers had pulled over Carter's Cadillac Escalade for speeding in Junction at about noon. However, on searching the vehicle, it was also found that Carter had less than two ounces of marijuana in his car.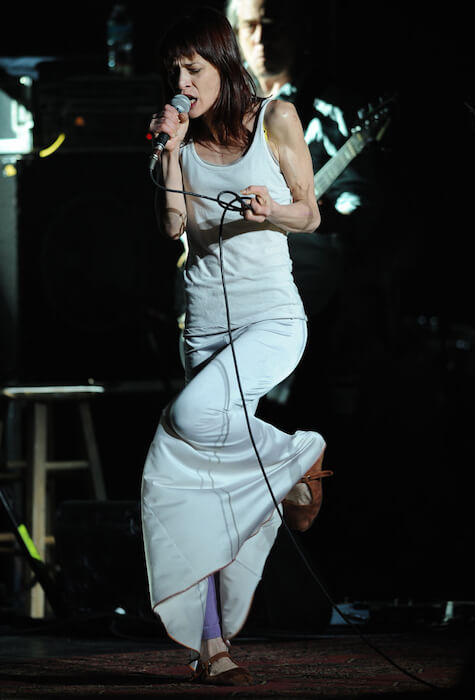 Fiona Apple is an American singer-songwriter, pianist and record producer, who became famous after she received a Grammy Award for Best Female Rock Vocal Performance in 1996. The talented singer was arrested on September 19, 2012 at an internal Border Patrol checkpoint in Sierra Blanca, Texas, after the border patrol had found an abundance of hashish (a cannabis product). Subsequently, she was detained at the Hudspeth County Jail and was released a day later after posting a $10,000 bond. Apple did admit that the marijuana and hashish found on the bus was hers. However, in her first public statement after the arrest, Apple had a go at the authorities and made some pretty bold accusations against the officers.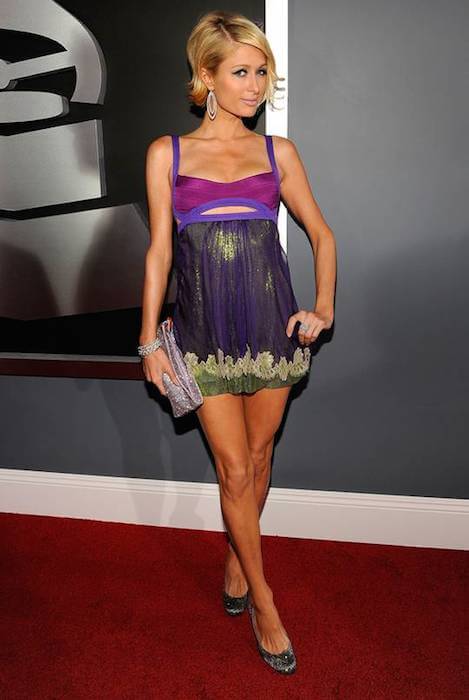 Paris Hilton has a well-documented history of drug abuse. In different private videos, she has been seen with suspicious substance. After, the Brazil-Netherlands World Cup match in Port Elizabeth, South Africa, she was arrested on suspicion of possession of marijuana. The case was later dropped after Hilton successfully argued that it was not her purse. However, similar argument didn't work, when she was arrested in Las Vegas in August 2010 for cocaine possession along with her boyfriend, Cy Waits, who was charged with driving under the influence. The credit cards and other things found in the bag proved to be hers. She pleaded guilty to two misdemeanors on September 17, 2010. The court sentenced her to one year of probation, 200 hours of community service and was ordered to complete a drug-abuse treatment program.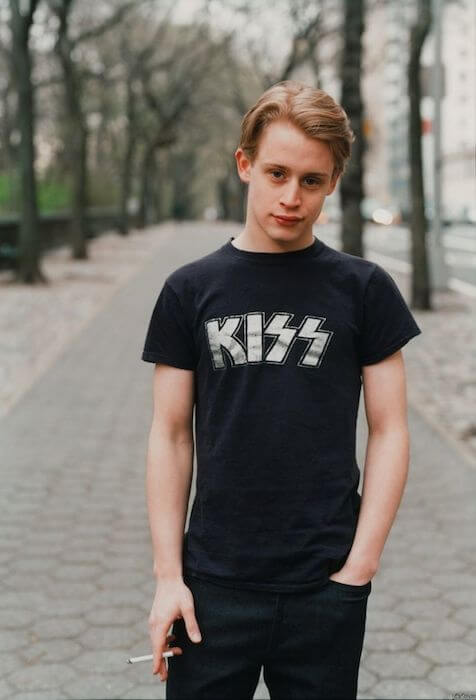 Macaulay Culkin is a perfect example of the child actor who struggled to come to the terms of his widespread fame. Culkin, who became immensely popular for his role of an innocent devil in the classic hit movie 'Home Alone' has struggled with his drug problem for years now. On September 17, 2004, a car was stopped in Oklahoma City for driving at 70mph in a 60mph speed zone and for making an improper lane change. The driver of the car, a New York City man allowed police to search inside the vehicle. After search, the police authorities found that Culkin, who was sitting on back seat was in possession of 17.3 grams (0.61 oz) of marijuana and two controlled substances, 16.5 milligrams (0.25 grains) of Alprazolam and 32 milligrams (0.5 gr) of Clonazepam. After pleading guilty, Culkin was handed three one-year suspended prison terms. Currently, he has moved from prescribed drugs to cocaine.
The R&B singer and her husband, manager/producer Todd Russaw, were pulled over after police noticed that the car's temporary tag was missing an expiration date. Evans' 2003 Hummer H2 reeked of burned marijuana, which prompted authorities to conduct a thorough search of the vehicle. The couple had to spend night at the Fulton County Jail and were eventually charged with possession of cocaine and less than one ounce of marijuana. In exchange for stopping any further prosecution related to the case, the couple agreed to spend 13 weeks in a drug-treatment program. Evans did clean up her act and along with success as a singer, she also tasted success in acting as well as writing.
Before, he became a maverick actor who has achieved widespread fame and is one of the highest paid actors, Robert Downey Jr. was a wild child. In the 90s, RDJ had a lifestyle built around hard partying, which involved doing drugs and drinking copious amount of alcohol. In April 1996, he was arrested for possession of heroin, cocaine and carrying an unloaded .357 Magnum handgun after having stopped for speeding at Sunset Boulevard. The things went from bad to worse for the young star, when a month later, while still on parole, under the influence of controlled substance, he trespassed into neighbor's property and slept in 11 year old's bed. In 1999, he was arrested again for missing mandatory drug test. The judge sentenced him to a three-year prison term at the California Substance Abuse Treatment Facility and State Prison. However, owing to good behavior, he was released a year later. RDJ has been sober since 2003.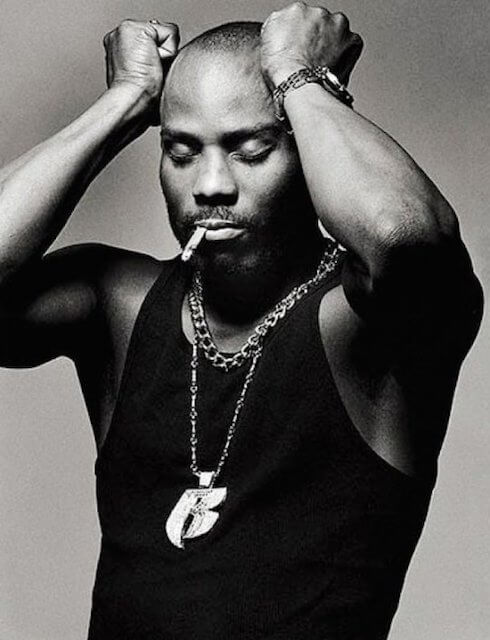 Professionally, DMX has over 30 million records worldwide and is regarded as one of the best hip-hop artists. But, due his drug addiction, his personal life has, over the years, became a laughing stock. He has been arrested by the federal authorities on number of occasions for drug related offences. In October 1999, he was sentenced to two months in a prison for assaulting a police officer while under the influence of drugs and alcohol. It was reported that the officer needed 13 stitches in his head. He was arrested in March 2000 for possession of marijuana, cocaine, ecstasy, and Percocet. Then in June 2004, he was arrested at the John F. Kennedy International Airport, on charges of cocaine possession, criminal impersonation, criminal possession of a weapon and driving under the influence of drugs or alcohol. To his credit, DMX did try to kick his cocaine habit. He even went onto enlist help of Iyanla Vanzant, who is most widely recognized for her highly influential self-help books.
On April 10, 2015, Nelly joined the long list of rappers busted with drugs. Nelly's tour bus was stopped by the authorities for non-conforming U.S. Department of Transportation and International Fuel Tax Association stickers, which led to Tennessee state troopers eventually searching the vehicle. During the search, troopers found netted methamphetamine, marijuana, over 100 ziplock bags, numerous handguns and a gold-plated 50-caliber Desert Eagle pistol. The rapper was detained at the Putnam County Jail. He was subsequently charged with felony possession of drugs, possession of marijuana and possession of drug paraphernalia. However, like many celebrities before him, Nelly blamed the whole episode to the presence of "shady characters" in his tour bus.