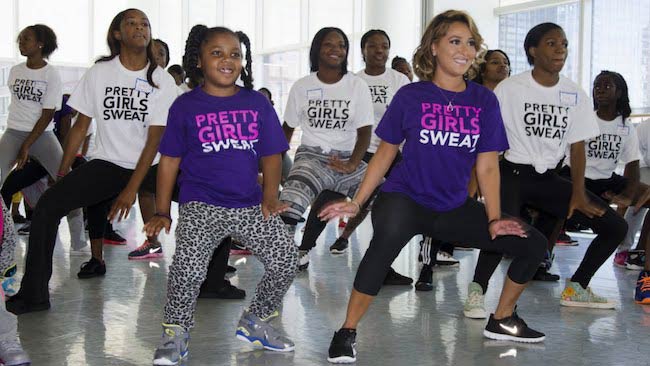 Adrienne Bailon does everything in style. No wonder she looked absolutely gorgeous on her wedding day. Apart from a gorgeous gown and glow on the face, her toned body also drew many sighs from the fans. Here we try to find out her workout routine and diet plan for the wedding as well as her new fitness goal. Thankfully, it doesn't involve a magic drink or grueling exercises that sap your energy. It involves being dedicated and following the path shown by a dedicated trainer.
The Goal
The wife of Israel Houghton took a lot of help from her trainer Massy Arias to look great on her wedding day. The goal was to get down to her usual weight that she was comfortable with before gaining a few extra pounds.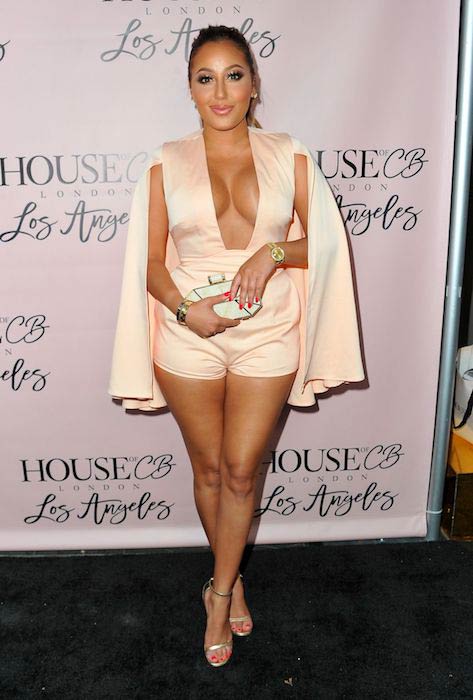 Workout Routine
The workout routine of the TV host involved working out three to four times every week. She also does some homework given by her trainer which increases the number of days to 5. The routine involved spending 90 minutes per day in the gym in which 30 minutes were dedicated to cardio exercises. She did cardio alone most of the times in the mornings and took help of her trainer during the one-hour session. The training session with the trainer was divided into circuits. They didn't even have any resting time or breaks in between circuits, reports EOnline exclusively.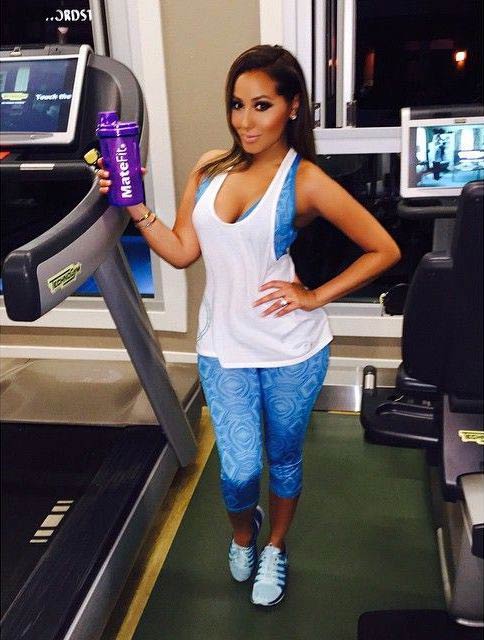 Diet Plan
The diva drank two plant-based protein drinks in a day to remain fit. The first was consumed when she woke up and the last one was for dinner. Her breakfast and lunch had usual meals like poke salads and eggs & avocado toast. Her pre-workout snack was yogurt and cashews.
The Process
The entire process of losing the extra pounds before the wedding lasted for about two months. She succeeded in losing 22 lbs. (Which is great, we think)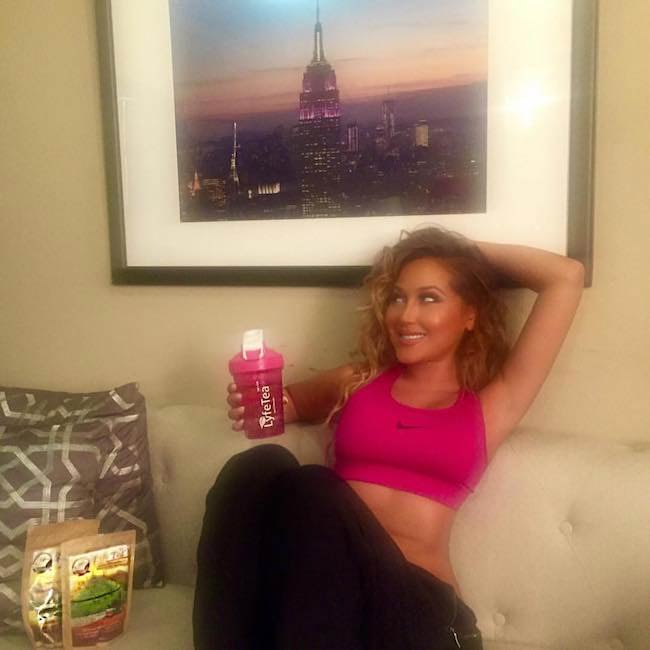 No Cheating
The ex-girlfriend of Rob Kardashian didn't have any alcohol or dairy products for the entire duration. She lost weight by eating the right foods in right quantities. She also made sure that she was hitting the fitness goals every time. The singer also drank a lot of water to stay hydrated and remove lactose and alcohol from her system. (It's a good approach, we must say)
Dual Fitness Goals
The love story of the celebrity couple strengthened when they had lobster pizza at Berri's Cafe on 3rd Street, which is in Los Angeles. As foodies, they packed on a few extra pounds while connecting with each other. Hence, when they got engaged in August, they decided to challenge each other to lose weight for the D-day. They worked with celebrity trainer Massy Arias to lose the weight they had gained together. In the end, the songwriter lost 22 lbs while her beau lost 25 lbs.
The Pride
The only person who seemed happier than they are is their trainer Arias who feels proud of them because they set the goal and achieved it. They were really committed throughout the process and didn't follow any shortcuts, trends or waist trainers. They achieved the goals by regular exercises and good eating habits. The duo also stayed away from the things that had made them gain weight earlier.
The Success and the Commitment
The Manhattan-born loves the way her clothes fit her post the weight loss. She loves the experience so much that she has made the workouts a key part of her lifestyle. She is enjoying working out and likes the way it makes her feel.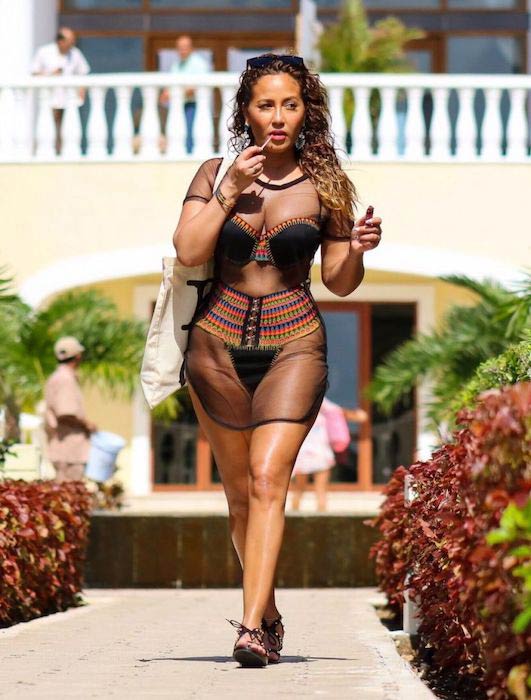 New Challenge
As her hubby has lost more lbs. as compared to her, she is now after beating his goal, reports People. She says that though he has beaten her on the weight loss goal, she will surpass him in the future because she is very competitive by nature.
On Finding True Love
The TV personality says that she and Israel are the right ones for each other. When she met him, she knew exactly what she wanted in a life partner and he is everything she ever wanted. He is her best friend and it made a huge difference for both of them. Adrienne had known him for a few years but never thought that they will be together. She never wanted to impress him or make him like her because they were buddies. (which people do when they wish to impress a special someone).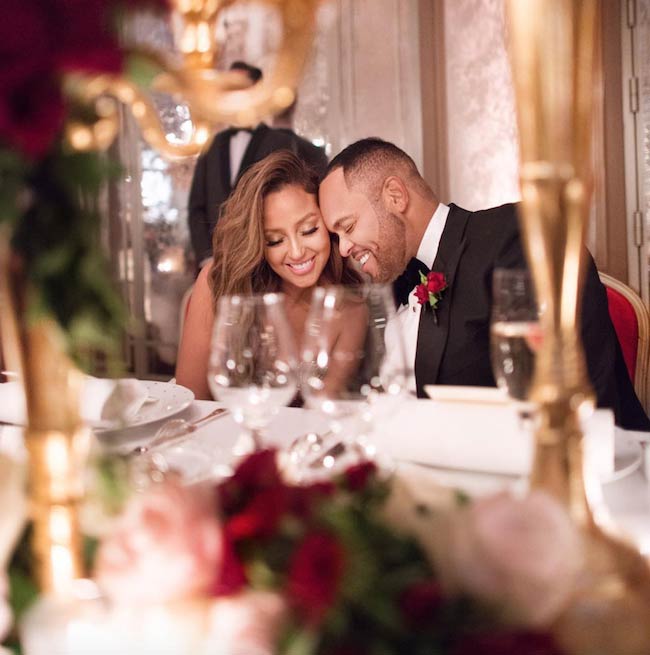 With him, she had the liberty to be who she is and she often said ridiculous things that she wouldn't have said if she was after impressing him. In crux, they love each other for who they are and don't have to pretend at all. (It's the only kind of relationship we all should have, no pretenses only love!!)
Did you like Adrienne Bailon workout routine and diet plan for her wedding? If so, you can keep up with her fitness journey in the future by following her on Facebook, Twitter, and Instagram.