Askmen, which is one of the biggest men's lifestyle websites with around 40,000 articles on topics such as health, fitness, nutrition and relationships needs no introduction. In terms of the daily unique visitors, which is around 15 million, it is the highest ranked men's website. So, to be voted by the website visitors into 'Top 99 hottest women' in itself is a huge achievement. In this article, we will list the top ten hottest actresses from the Top 99 feature for 2014.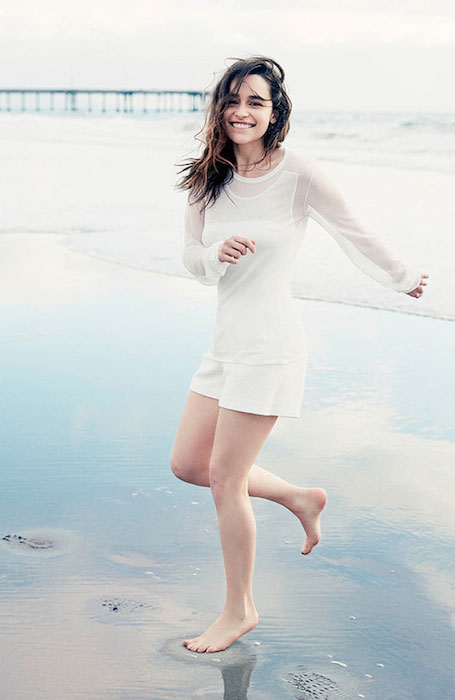 Not only this British actress is the hottest actress, but also the highest ranked women in the list. Emilia with smoky eyes, sweet smile and refreshing looks is a unique beauty on the list, which is dominated by blond bombshells and stunning swimsuit models. And, surely her platinum colored locks and powerful presence as Daenerys Targaryen, the queen of dragons in the famous medieval fantasy series 'Games of Thrones' has been a huge factor in her popularity. Her character has one of the rare distinctions of being an important character and still managing to survive the bloodbath of the first four seasons. Also, she is set to appear in much awaited action movie 'Terminator Genisys' as Sarah Connor alongside Arnold Schwarzenegger.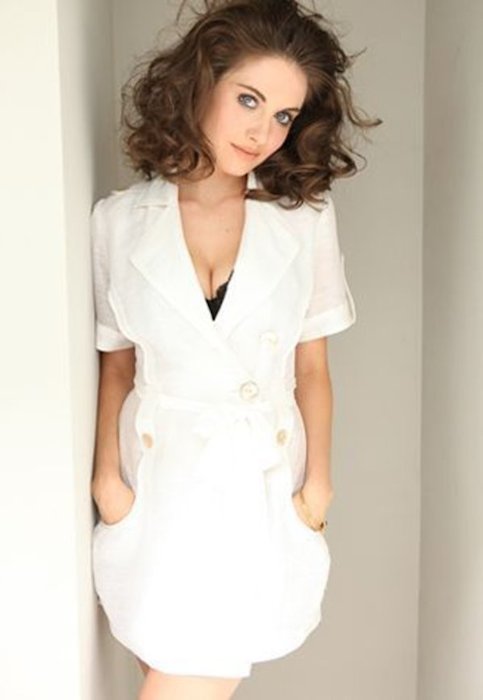 Alison Brie has attractive good looks, down to earth attitude and a frank, open nature. The last of which was well evident in an interview, she gave to a magazine about her s*x life in which she opened up about every type of bedroom adventure she has had. The thing about such qualities is that endears you to men. And, her acting skills aren't shabby either which she has proved with her virtuoso performances while playing the role of Annie Edison on the NBC series 'Community' and Trudy Campbell on the AMC 60's drama 'Mad Men.'
Jennifer Lawrence is arguably the brightest rising star in the Hollywood. And, with much anticipated 'The Hunger Games: Mockingjay – Part 2' lined up for release in 2015, it seems she will continue her meteoric rise. In 2012, she became the second youngest Oscar winning actress for her performance in romantic comedy 'Silver Linings Playbook.' At the age of 24, she has won one Academy Award for Best Actress, two Golden Globe Awards – Best Actress for Musical or Comedy for 'Silver Linings Playbook' and Best Supporting Actress for 'American Hustle' and a BAFTA award for Best Actress in a Supporting Role for 'American Hustle.'
Margot Robbie for her no underwear scene in 'The Wolf of Wall Street' has earned the title of new Sharon Stone. The young Australian actress seduced the audience with her smoking hot body and stunning n*de scenes in the movie. Her new movie 'Z for Zachariah' premiered on January 24, 2015 at the Sundance Film Festival to the mixed reviews. However, her performance in the Sci-fi drama was praised by the critics. Her another movie, set to be released is an American romantic drama 'Focus' alongside Rodrigo Santoro and Will Smith. She will also be seen as Jane in David Yates's 'Tarzan.'
Olivia Wilde poses all the qualities of a dream woman, she is incredibly beautiful, witty, compassionate, down to earth and vegan (ok, I am lying about preference for the last one, but Olivia has that effect on you). And, she has a natural ability to brighten up the screen no matter which role she is playing (cue her role in 'Cowboys and Aliens'). In 2015, she will be seen in American horror 'The Lazarus Effect' and drama 'Meadowland.'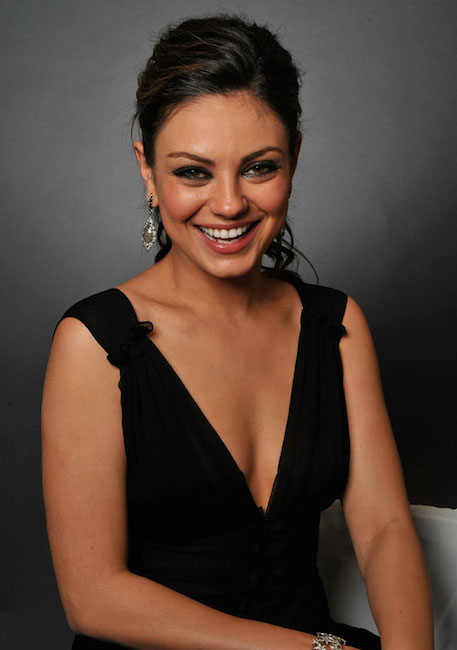 For some year now, Mila Kunis has been ever present in the hottest women lists irrespective of which magazine or website has created that list. Her enchanting eyes, enviable figure and great sense of humor has endeared her to legions of fans. Her acting performance in dark ballet drama 'Black Swan' helped her win critical appreciation and her first Golden Globe award, whereas her roles in romantic comedies 'Friends with Benefits' and 'Ted' made her a huge commercial and marketable star.
Amanda Seyfried is an American actress who made her acting debut with teen comedy 'Mean Girls.' Her acting skills and stunning looks in 'Lovelace' which was a biopic made on the life of legendary p*rnstar Linda Lovelace was well praised by the fans. She was also praised by the critics for her performance in the epic romantic musical historical drama film 'Les Misérables.' In 2015, she will be seen in sequel of hugely popular 'Ted' with Mark Wahlberg.
Allison Williams, born on April 13, 1988 is the daughter of NBC Nightly News anchor Brian Williams. Allison is an actress, writer, comedian and singer who has played the title role on NBC's live television presentation of the musical 'Peter Pan Live!' However, it is her role as Marnie Michaels on the HBO comedy-drama series 'Girls' that has made her famous. With her acting skills, she has managed to put behind accusations of favoritism due to her parents connections.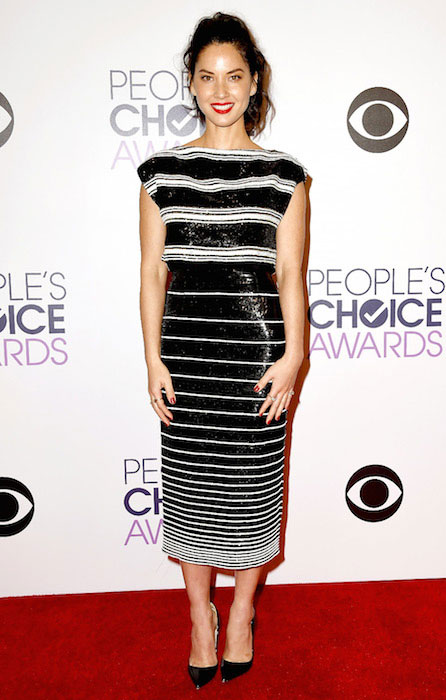 If a list for hottest actress had been made exclusively by nerds, then without any doubt Olivia would have been the undisputed winner. Olivia became popular with her appearance as a co-host of 'Attack of the Show!' from 2006 to 2010. She is also known to dabble in cosplay in which she once dressed up as superhot Princess Leia Organa. Her roles in the shows such as 'The Newsroom' and 'New Girl' has been widely appreciated as well.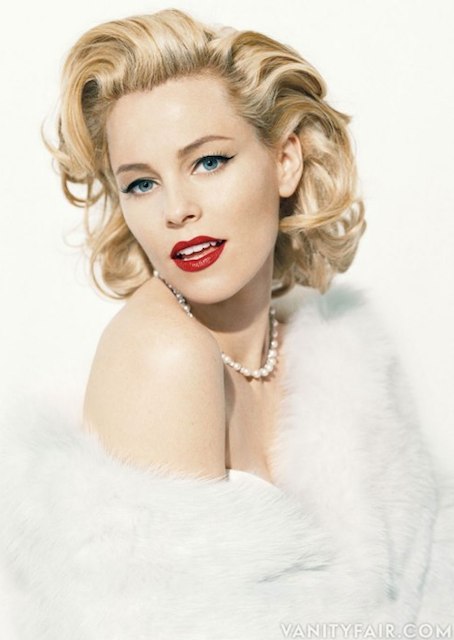 Elizabeth Banks is an accomplished actress, producer, and director. She rose to fame with her roles in commercial hits such as 'The 40-Year-Old Virgin,' 'Invincible,' 'Definitely, Maybe,' 'Role Models,' and 'The Uninvited.' She is also well known for playing Effie Trinket in 'The Hunger Games' franchise. In 2015, along with 'The Hunger Games: Mockingjay – Part 2,' she will also be seen in 'Pitch Perfect 2' which she has co-produced and has also directed.
Those who are interested in reading the original Top 99 hottest women list please visit Askmen.