Australia, the 6th largest country in the world has produced several great persons in the movie industry. Some of them began their careers from small film industries in their country while others began in Hollywood. Most of our favorite actors are American or Britain indigenes, but believe me, we have watched Australian actors on screen, and we love them as much as we do many others. The list of Australian actors is endless but we would be mentioning a few who everyone appreciates for their onscreen brilliance and personalities.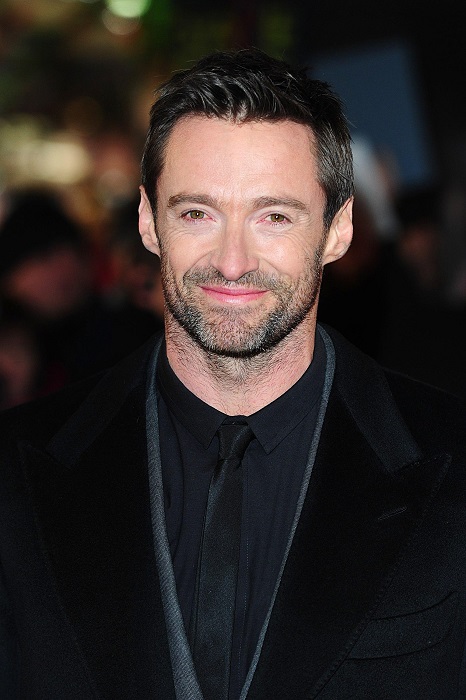 Hugh Michael Jackman, born in Sydney, New South Wales, is known widely by the television character, Wolverine, a role which he has played in several movies. What many don't know is that Jackman began his acting career in 1995. He played a role on a ten-part television series Corelli. He starred in several musicals including Walt Disney's Beauty and the Beast in 1996. In Australia, Jackman became popular when he acted as Curly in a stage production of Oklahoma in 1998. Indeed, Wolverine made Jackman the star we know today. The mutant whose superpower was projecting claws from his hand rose him to the fame. In 2008, Jackman returned to musical performances. He starred in The Greatest Showman, a 2018 musical film which won him a nomination for the Golden Globe Award for "Best Actor- Motion Picture Musical or Comedy."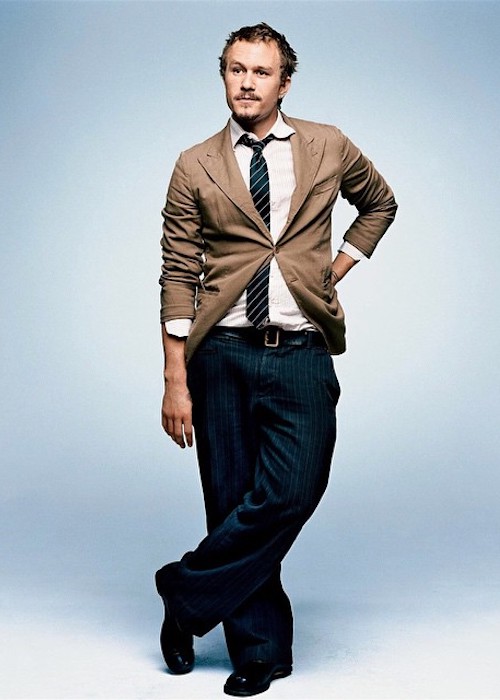 Heath Andrew Ledger was born in Perth, Western Australia. He worked as an actor and music video director before he died in 2008 as a result of cardiac arrest due to drug intoxication. His career began in Australia in the 1990s where he performed in various Australian film and television productions. In 1998, he went to the United States where his career took a leap. In the 19 movies he acted, his role as the Joker in the 2008 movie The Dark Knight will never be forgotten as one of the best performances in the history of Hollywood. His role as Ennis Del Mar in Brokeback Mountain won Ledger the New York Film Critics Circle Award for "Best Actor" and "Best International Actor" from the Australian Film Institute.
Christopher Hemsworth was born in Melbourne, Victoria, Australia. His character, Kim Hyde in the Australian television series Home and Away was his ticket to fame. He appeared in several well-known films such as the 2009 science fiction movie Star Trek and the 2012 dark fantasy movie Snow White and the Huntsman. The Hemsworth character adored by most is Thor, the hammer-wielding god of thunder, storms, and lightning. He has played the role of Thor in the 2011 movie Thor, going by the character's name, The Avengers (2012), Thor: Dark World (2013), Avengers: Age of Ultron (2015), Doctor Strange (2016), Thor: Ragnarok (2017), and Avengers: Infinity War (2018). Chris Hemsworth has also featured in several other movies such as Blackhat and 12 Strong.
Mary Rose Byrne was born in Balmain, New South Wales. When she was 13 years old, she received her 1st film role in the movie Dallas Dolls. She continued to act in Australian television shows including Echo Point and Wildside. In 1999, Byrne starred alongside Heath Ledger in the movie Two Hands. In 2002, she transitioned to Hollywood in a role she played in Star Wars Episode II- Attack of the Clones. She acted in Troy (2004) before her breakthrough came in 2007 with her role as an army medical officer in 28 Weeks Later. She also began playing the role of Ellen Parsons in a thriller television series Damages in 2002, which earned her nominations for several awards. She has acted in several comedy movies since then, including Neighbors and Neighbors 2: Sorority Rising.
Liam Hemsworth was born in Melbourne, Victoria, Australia. He is the brother of Chris and Luke Hemsworth who are also actors. Liam decided to follow his brothers' paths and began his career in 2007, making guest appearances on shows including McLeod's Daughters and Home and Away. Hemsworth acted in several children television shows till he got an offer to act in The Expendables, which he lost eventually. He lost the role of Thor to his brother, Chris in May 2009. He became one of the lead characters, Gale Hawthorne in The Hunger Games, released in 2012 and in the 3 sequels to The Hunger Games. In 2016, Liam Hemsworth starred in the movie Independence Day: Resurgence.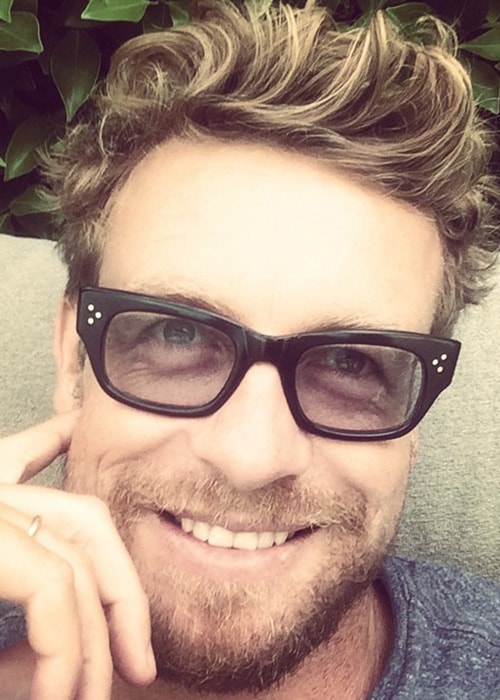 Simon Denny Baker was born in Launceston, Tasmania, Australia. He acted in various Australian television shows including E Street in 1992 where he played as Sam Farrel, Home and Away where he acted as James Hudson, and Heartbreak High where he was Tom Summers till 1996. Baker moved to Hollywood in 1997. He played Matt Reynolds in L.A. Confidential. The roles that brought him more fame were Patric Jane in the television series The Mentalist and Nick Fallin in the 2001 series The Guardian. Baker has acted in several other movies including the Margin Call which got him a nomination for Gotham Award for "Best Ensemble Cast", and the 2018 movie Here and Now.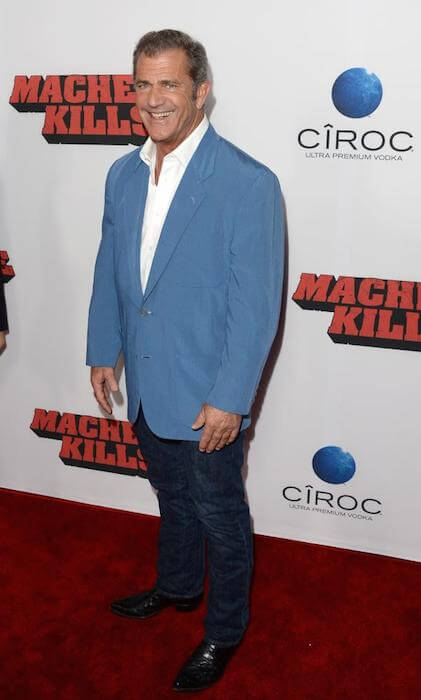 Mel Colmcille Gerard Gibson was born in Peekskill, New York but moved to Sydney, Australia with his parents when he was 12 years old. The breakout role Gibson played in Mad Max series of films and Lethal Weapon series got him the 'action hero' tag. He began to act in various movies, not restricted to a genre. He played comedic roles in What Women Want and Maverick and in human dramas like Hamlet. He began directing and producing movies in 1993. Apocalypto (2006) was one of his movies. He has been nominated for and won various awards including the MTV and Golden Globe Awards.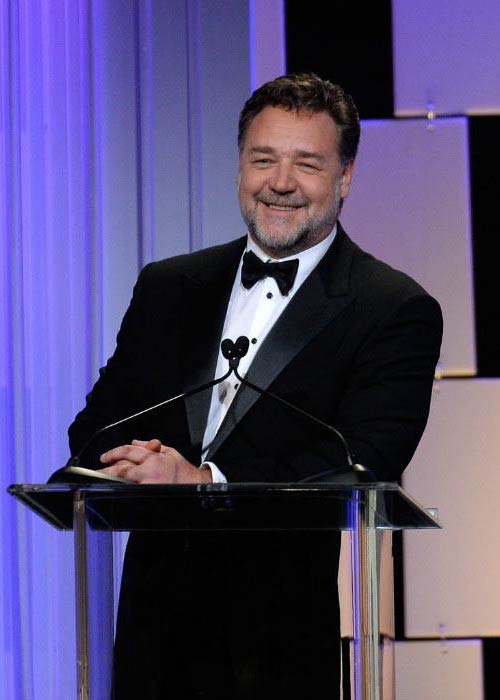 Russell Ira Crowe was born in New Zealand but has spent the major parts of his life in Australia. He works as a musician, actor and film producer. Crowe has spent his entire life receiving awards for his roles in movies. He began his acting career in 1985, which progressed till it took a further leap when he played the role of Jeffrey Wigand in The Insider (1999), earning him several awards and nominations. He gained international recognition for his role in Gladiator where he received awards for being the "Best Actor."
Cate Elise Blanchett was born in Ivanhoe, Victoria, Australia. She began her acting career in 1992 when she played a role in Electra and 2 years later, acted in Hamlet. She took the international spotlight when she portrayed Elizabeth I of England in the 1998 drama movie Elizabeth. Her role earned her the 1st nomination for the Academy Award and several other awards for "Best Actress." She has acted in several commercially successful movies such as The Lord of the Rings trilogy, The Hobbit Trilogy, Thor: Ragnarok (2017) and Ocean's 8 (2018). She was awarded the Centenary Medal by the government of Australia.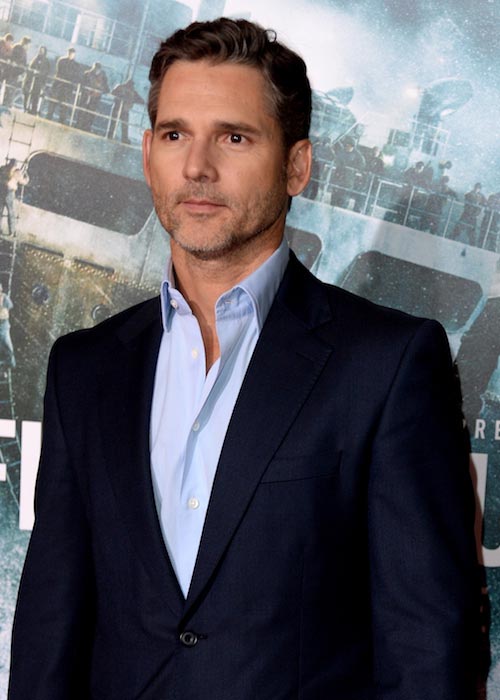 Eric Banadinovic was born in Melbourne, Victoria, Australia. He's known internationally for being an actor and a comedian. His 1st movie The Castle got him international recognition. Until after he performed in the 2001 war film Black Hawk Down, he didn't receive Hollywood's attention. He performed other roles in several other movies including The Hulk (2003), Troy (2004) and Star Trek (2009) which won him award nominations for Scream Award for "Best Villain" and Teen Choice Award for "Choice Movie Villain."