Big L Quick Info
Height
5 ft 8 in
Weight
70 kg
Date of Birth
May 30, 1974
Zodiac Sign
Gemini
Eye Color
Dark Brown
Big L was an American rapper and songwriter known for being a pioneer to work on the horrorcore genre of music. He grew up in Harlem, New York and soon started harboring a love for rap music. During his lifetime, he worked with several artists such as Lord Finesse, Diamond D, O.C., Fat Joe, Buckwild, Showbiz and A.G., Mase, Big L, Cam'ron, Herb McGruff, and Bloodshed. Almost Big L's entire discography was released as his posthumous work, except for his debut album which was released on March 28, 1995, and consists of albums such as The Big Picture, Return of the Devil's Son, The Danger Zone, Live from Amsterdam, Harlem's Finest – A Freestyle History, and Children of the Corn: The Collector's Edition. He was also a member of hip-hop groups such as Three the Hard Way, Children of the Corn (COC), and Diggin' in the Crates Crew. Big L was an extremely talented artist and popular rappers such as Nas and Jay Z appreciated his work to an extent that Nas once said that "He scared me to death. When I heard that on tape, I was scared to death. I said, 'Yo, it's no way I can compete if this is what I gotta compete with.'"
Born Name
Lamont Coleman
Nick Name
Big L, Corleone, 'mont 'mont, Little L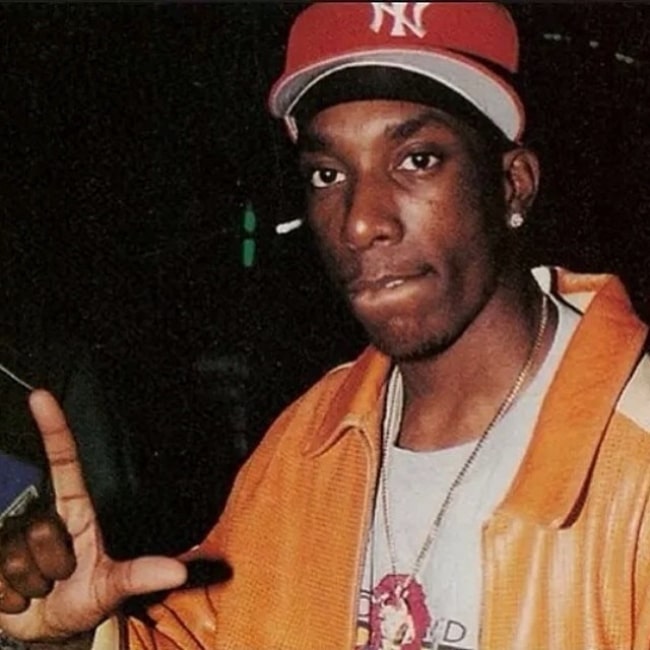 Age
Big L was born on May 30, 1974.
Died
Big L passed away on February 15, 1999, at the age of 24 after he was shot 9 times in the face and chest possibly by one of his childhood friends named Gerard Woodley in a drive-by shooting. His remains rest at the George Washington Memorial Park located in Paramus, Bergen County, New Jersey, United States.
Sun Sign
Gemini
Born Place
Harlem, New York City, New York, United States
Nationality
Education
Big L went to Julia Richman High School which is a defunct comprehensive high school located in New York City, New York. Later, he graduated in 1992.
Occupation
Rapper, Songwriter
Family
Father – Charles Davis
Mother – Gilda Terry (Died 2008)
Siblings – None
Others – Donald Coleman (Older Half Brother), Leroy Phinazee (Older Half Brother) (Died 2002)
Manager
Big L was managed by Rich King.
Genre
Hip Hop, Horrorcore, Gangsta Rap
Instruments
Vocals
Labels
Columbia Records, Sony Music Entertainment (SME), Rawkus Records, Priority Records, Flamboyant Entertainment
Build
Slim
Height
5 ft 8 in or 173 cm
Weight
70 kg or 154 lbs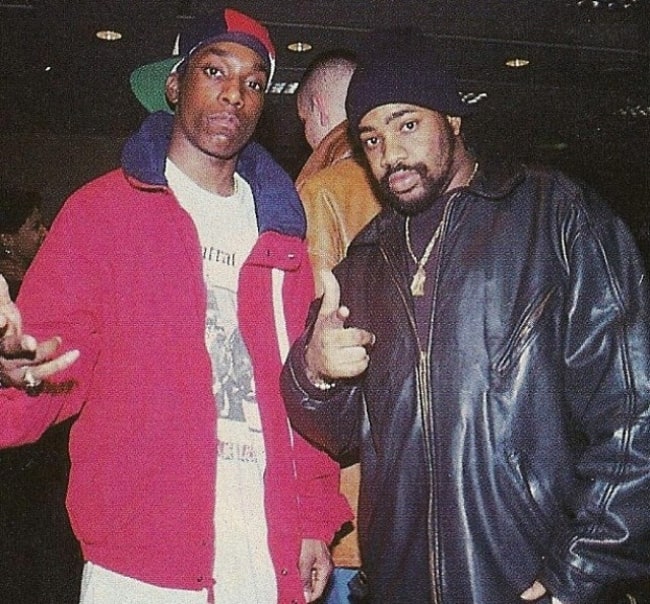 Race / Ethnicity
Black
Hair Color
Black
Eye Color
Dark Brown
Sexual Orientation
Straight
Distinctive Features
Used to wear a cap
Pierced ear
Distinctive voice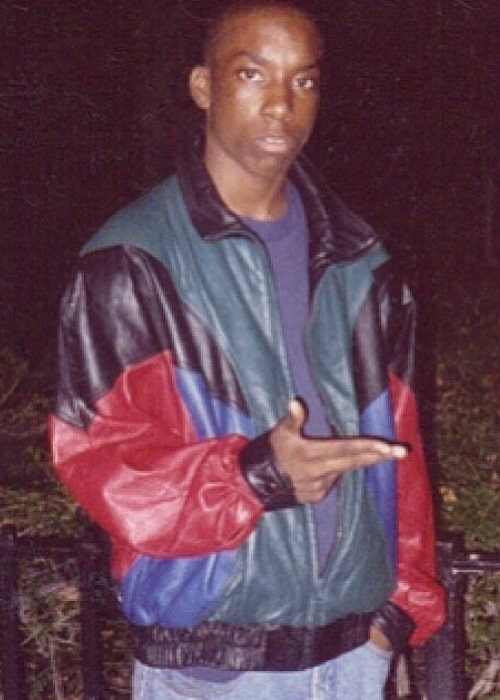 Best Known For
Being a pioneer to explore the horrorcore genre of music and helping others to flourish in the same
His albums which were released posthumously (except for his debut album titled Lifestylez ov da Poor & Dangerous) such as The Big Picture, Return of the Devil's Son, 139 & Lenox, The Danger Zone, Live from Amsterdam, Harlem's Finest – A Freestyle History, Children of the Corn: The Collector's Edition, and The Archives 1996-2000
First Album
Big L released his debut studio album, Lifestylez ov da Poor & Dangerous, on March 28, 1995, via Columbia Records. It comprised of tracks such as Put It On, M.V.P., Danger Zone, Da Graveyard, Street Struck, Lifestylez ov da Poor & Dangerous, I Don't Understand It, Fed Up wit the Bullshit, and No Endz, No Skinz.
The album was ranked at number #22 in the US Top R&B /Hip-Hop Albums (Billboard) chart and managed to reach the #149 position on the US Billboard 200 chart. Its two singles, Put It On and M.V.P., were ranked within the top 25 on the US Hot Rap Tracks chart as well as the Hot Dance Singles Sales chart. It was also rated three stars by Allmusic.
As a member of the hip hop group named Diggin' in the Crates Crew, Big L's debut studio album was titled D.I.T.C. and was released on February 22, 2000, after his death. It consisted of songs such as Get Yours, Thick, Where Ya At, Way of Life, Champagne Thoughts, Foundation, Drop it Heavy, and Weekend Nights and was ranked number #31 in the US Top R&B /Hip-Hop Albums (Billboard) chart while it managed to reach number #141 in the US Billboard 200 chart.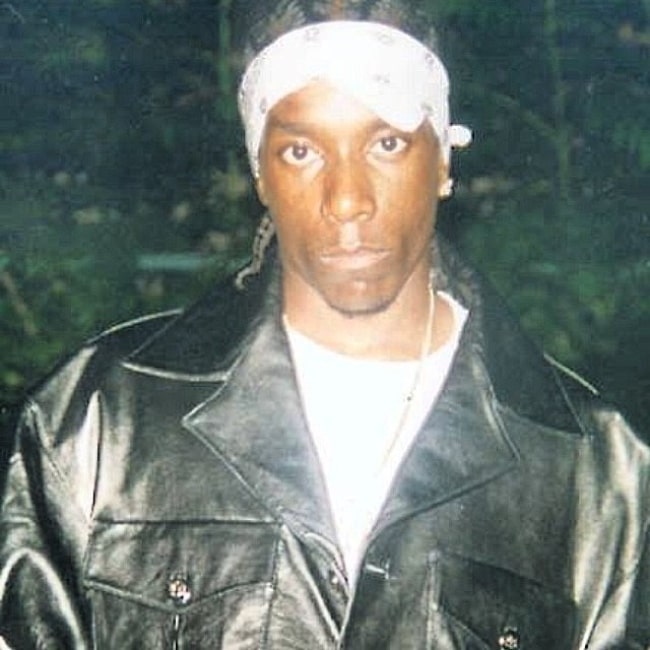 Big L Facts
Big L was the youngest child of his mother with Charles Davis, who left the family when Big L was in his younger years.
His older half-brothers were born out of his mother's relationship with a man named Mr. Phinazee.
He was 12 years old when his interests greatly inclined towards hip hop and he became a major fan of the music genre. That was the time when he also started freestyling with people in his neighborhood. It was only in the year 1990 that he started writing lyrics as well.
In 1990, Big L founded a group named Three the Hard Way which consisted of Coleman, Doc Reem, and Rodney. However, it could not survive for a very long time due to a lack of interest and enthusiasm amongst the members. The first member to leave the group was Rodney and after he left, the group was renamed Two Hard Motherf*ckers.
Lord Finesse discovered Big L in the summer of 1990 when Lord Finesse was present at an autograph session in a record shop on 125th Street. They even exchanged numbers after a freestyling session.
He loved competing in freestyle battles and frequently participated in them during his school years. He also said in what would be his last interview that "in the beginning, all I ever saw me doing was battling everybody on the street corners, rhyming in the hallways, beating on the wall, rhyming to my friends. Every now and then, a house party, grab the mic, a block party, grab the mic."
Big L was signed by the record label, Columbia Records, in 1992.
He made his very first album appearance on the debut album titled Runaway Slave (1992) by the hip-hop duo from the Bronx named Showbiz & A.G.
In 1993, Big L founded the Harlem-based hip hop group, Children of the Corn, along with rappers Murda Mase (Ma$e), Killa Cam (Cam'ron), Herb McGruff, and Bloodshed.
He also appeared on the television music video program, Yo! MTV Raps, alongside Lord Finesse on February 11, 1993, to help promote Finesse's 2nd studio album titled Return of the Funky Man.
He also emerged as the winner of an amateur freestyle battle conducted by Nubian Productions in 1993 which consisted of around 2,000 participants.
Big L was also a member of the hip hop group from New York City named Diggin' in the Crates Crew alongside Lord Finesse, Diamond D, O.C., Fat Joe, Buckwild, Showbiz and A.G.
He released his first promotional single, Devil's Son, in 1993 and claimed that it was the first horrorcore single released till date and also said "I've always been a fan of horror flicks. Plus the things I see in Harlem are very scary. So I just put it all together in a rhyme."
Big L was also one of the artists, alongside Fat Joe, Nas, and Diamond D, who performed live at the Uptown Lord Finesse Birthday Bash at the 2,000 Club on February 18, 1993.
He founded his own label, Flamboyant Entertainment, in 1998.
Gerard Woodley, one of Big L's childhood friends, was arrested as a suspect 3 months after Big L was murdered on February 15, 1999, and the spokesperson for the New York City Police Department stated that "It's a good possibility it was retaliation for something Big L's brother did, or Woodley believed he had done,". However, the case was not solved and Woodley was also released later.
After his death, his 2nd studio album, The Big Picture, was released on August 1, 2000, and featured artists such as Fat Joe, Guru, Kool G Rap, Big Daddy Kane, and 2Pac. It was certified 'Gold' by the Recording Industry Association of America in October 2000 and sold 72,549 copies in the first week. It consisted of songs such as The Big Picture, Size 'Em Up, Holdin' It Down, Deadly Combination, Casualties of a Dice Game, Who You Slidin' Wit, The Heist Revisited, and The Triboro and was ranked at number #2 in the US Top R&B /Hip-Hop Albums (Billboard) chart and at number #13 in the US Billboard 200 chart.
Big L's only album that was released during his lifetime is his debut album, Lifestylez ov da Poor & Dangerous.
One of About.com's journalists, named Henry Adaso, said that "[he was] one of the most auspicious storytellers in hip hop history."
The famous rapper, songwriter, entrepreneur, and producer, Jay Z, has also said in an interview that "We were about to sign him right before he passed away. We were about to sign him to Roc-a-Fella. It was a done deal…I think he was very talented…I think he had the ability to write big, and big choruses."
Appreciating Big L's talents, Nas said on MTV that "He scared me to death. When I heard that on tape, I was scared to death. I said, 'Yo, it's no way I can compete if this is what I gotta compete with.'"
Some of Big L's childhood friends were E-Cash, The D.O.C., McGruff, and Stan Spit.
A documentary named Street Struck: The Big L Story was also made as a tribute to the late rapper.
Visit his official website @ biglonline.com.
Follow Big L on Facebook.
Featured Image by Lamont "Big L" Coleman / Instagram