Love seems to be a very casual topic for some while a very personal for another. There was a time when couples who couldn't work it out would bend and mend till they fixed their relationship. Divorce wasn't very common and the society was not okay with it. In today's world, love doesn't seem to be the first priority in the list of celebrities. Blame it on their lifestyle, their work schedule or the mass attention they get, marriage has become like two teenagers dating without any boundaries or priorities. Very evidently, career has become everyone's ultimate priority and they are ready to knock down anything and anyone that tries to hamper it. Whatever the reason might be, celebrities today are known to have the highest rate of breakups. Here are some the breakups that we didn't estimate happening anytime soon. Unfortunately, they did –
There was a time when 'Westside' was the leading band in the world with multiple events charted across every corner and Brian was a very integral part of it. His career began in 1988 and he is still considered one of the best singers in the industry. He was also the TV host in popular shows like Dancing with the Stars and Australia's Got Talent. While on the other hand, Vogue Williams is a DJ, dancer and TV host. Williams had participated in Dancing With The Stars in Australia around September in 2013. Brian and Williams had taken part together and finished in second place. She also acted with Brian in an episode of the Catchphrase for a celebrity special episode.
They began dating in May 2011 and announced their engagement on January 12, 2012. They seemed like a young couple in love and shared a mutual hobby and profession which in their case was dancing. Although, we didn't hear much about too many problems arising between the two, we weren't expecting a breakup within 3 years either. They both had confirmed the news about their separation through Twitter with a common message that spoke about how they took the decision with a heavy heart and will remain friends even after they have decided to go their separate ways. According to the Daily Mail UK, they made this decision to split up, giving a brief explanation about the situation.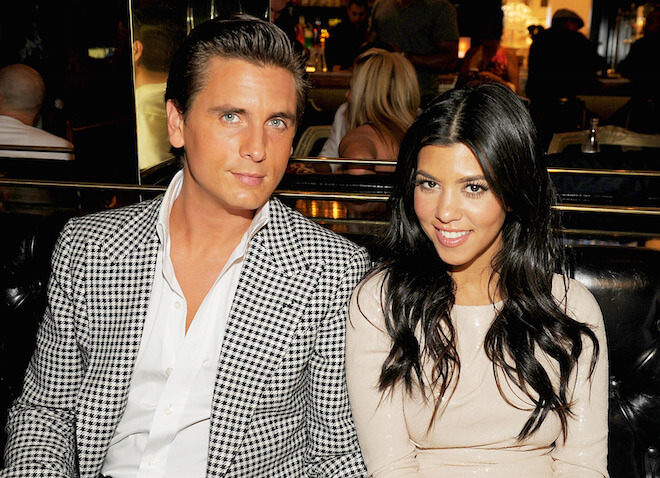 Scott Disick and Kourtney Kardashian were dating for almost nine years before Kourtney decided to finally take this difficult yet necessary decision. If you are a 'Keeping Up With The Kardashians' fan, you would know the amount of times, Kourtney and Scott have had issues over his drinking and partying problems. There have been times on the show when Kourtney had to actually follow Scott around to see if he is cheating on her! Kourtney as well as viewers did think that he might just change when he becomes a father. They had their first child, Mason who is now 5 years old. They, then had Penelope who is now 3 and Reign who is only 7 months old. Scott had even been to rehab as he wanted to make an attempt at quitting alcohol.
After years of trying to make it work out for her and their kids, Kourtney finally broke up the relationship in July 2015. Daily Mail UK talks about how Scott has finally spoken since the breakup and has mentioned that he is planning on taking one day at a time. The 32 year old stuck to sipping on water and stayed away from female fans at his first public appearance since the breakup, at 1 Oak nightclub in Las Vegas. He is focused on being positive and we truly wish him the best with his life and future. Off late, you will notice the media saying that they will get back eventually as they always work it out and although they have had many of these problems before, we genuinely hope Scott pulls up his socks and decides to transform into a responsible man and great partner soon.
This gorgeous couple were married for ten years, not something we see too often amongst celebrity couples. E Online tells us how the decision made by these two was not random. They have been trying to work out their marriage for almost 2 years. They also went for marriage counseling which evidently didn't work very well. They have three beautiful kids together. The oldest one, Violet Affleck is 9 followed by Seraphina Affleck who is 6 and Samuel Affleck who is just 3. They are great as parents but were not able to be good with each other. The obvious reason why they tried for so long is their kids. Like any other parent, they wanted to bring up their children in the best environment possible. They then, realized that the best thing for their children would be to get separated. They confirmed that no matter what happens, their children will always come first and they will leave no stone unturned in parenting them the right way.
An insider from E! News has also mentioned that the couple are planning to settle everything on their own and not go through any kind of court hearings to do the same. They want to give their kids the utmost focus and not make the split look like a major breakdown for the family. Ben Affleck has moved out and will be living on the family's property in another building which is not a very ideal situation but hats off to the couple in making this move in the most mature and mutual manner.
They have known each other for decades but went public about their affair at the end of 2013. Their romance moved ahead quickly, after which Sean decided to adopt her 7 year old baby boy, Jackson. Things seemed quite good for the two as far as their relationship is concerned. Charlize, then told Esquire that she felt really, really lucky to have a man like Sean and she also considers him to be extremely hot. Sean, on the other hand, didn't fall back on praising Charlize and how he felt a deeper, truer and more passionate connection with her compared to all his exes. Sean was married twice before he started dating Charlize. A year after being together, according to Daily Mail UK, US Weekly reported that they had gotten secretly engaged in Paris while the couple had gone for a trip there. They never really spotted an engagement ring and neither did the couple confirm the news.
They, then reported that Charlize and Sean have called off their engagement after they spent time together in Europe. Post this news, Charlize was seen without Sean at the Cannes Film Festival in mid May 2015 to promote the premier of her latest movie, Mad Max: Fury Road. The exact date of the split is not known. According to People, Sean and Charlize had stopped living under the same roof at the start of June. Charlize was residing at her Hollywood home while Sean was staying at his Malibu pad. He had initially put up that Malibu apartment for sale however took it off the market recently. We saw a lot of chemistry between the two and it is extremely sad that they have decided to call it off.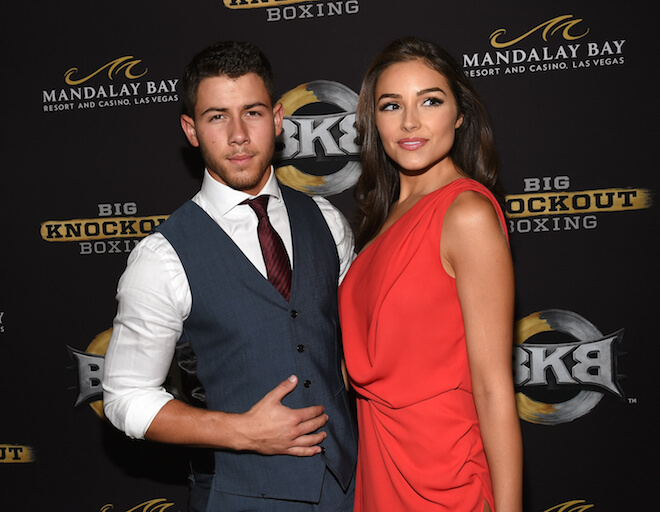 This good looking couple were once known as the hottest couple on the block. Olivia was crowned Miss Universe and Nick Jonas is a singer and actor. They met during the Miss Universe pageant in 2013 which was a year after Olivia received top honors in the contest. Their relationship was strong after that for almost 2 years during which they even lived together.
They both were rather quiet about their split and didn't reveal much. According to Daily Mail UK, when Nick spoke about their breakup to E! News, he had no remorse or hatred against the relationship. The breakup was done in a healthy manner as both still respect each other and will continue to remain friends. Nick said that Olivia is an amazing girl and will do very well for herself. He also mentioned how he is not looking to jump into a relationship immediately. He wants to concentrate on his work right now and pursue his career. Nick has now become a busy man as regular acting jobs have been added to his kitty along with his music career.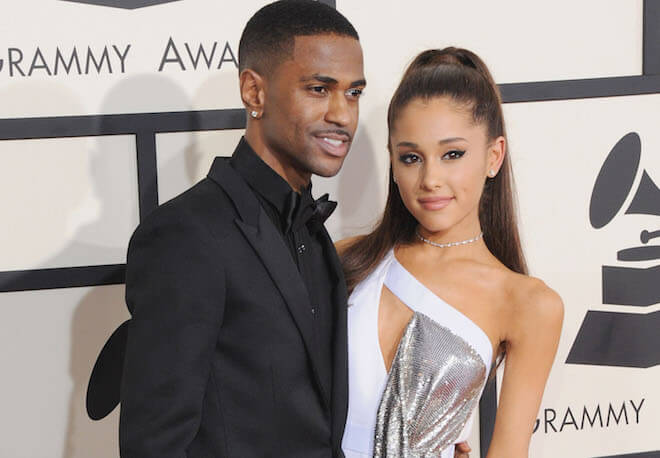 They say, leave the drama for the young ones and we have to admit that is so true. Big Sean and Ariana are one of the few couples in the industry who displayed one of the most dramatic breakups. With different speculations and assumptions being thrown around by the media, it has become hard to judge and conclude the actual reason. According to Hollywood Life, they had quite a messy breakup and say that the couple won't be talking to each other ever again. They mention how an insider said that Sean thinks Ariana is immature and selfish. For him, the problems started in February 2015 when Ariana didn't show up for his big show at the House Of Blues in West Hollywood. She was also seen doing some on-stage public display of affection with Justin Bieber. According to Daily Mail UK­, Ariana Grande wasn't very inclined towards the relationship either. It all blew out of proportion for her when Big Sean's new track "Stay Down" was launched in which the rapper raps about her 'billion dollar p***y.' Her grandma called her up asking about the same! Now, that is pretty gross and the end of a dramatic relationship.