They got married on 19th of May in 2012. The two Harvard graduates met during their college years and started dating in 2003. They are known to be one of the smartest couples on the block. Priscilla who is a pediatrician and educator while Mark who is the CEO of Facebook, sure do make a great power couple. Mark used his social media platform to announce the great news, wrote a long note about their journey to parenthood.
Mark spoke about how they have been waiting for this moment for the longest time since they got married. There was a point when they were eagerly waiting for one, however, Priscilla had a miscarriage. Through his Facebook post, he conveys how talking about it to people made him realize that a lot of people go through that problem and eventually end up with healthy babies. He gives hope to couples out there who are trying to have a child and tells them to hang in there and hope for the best.
Mark and Priscilla now want to concentrate on bringing up their kid in the best way possible and eventually want to help make a better future for parents and kids around the world. The pregnancy has crossed the stage of danger so they are very hopeful that they will have their baby girl soon and healthy. After years of trying to have a baby, the mogul and his better half are finally having one and we are super happy about the arrival of the new age Facebook user.
The actress from Kingdom, who is 37 years old (turning 38, this October 13) is expecting a baby boy in November 2015! She is married to Gilford who played Matt Saracen on Friday Night Lights. He is 33 years old and evidently younger than Kiele. The two have known to have a very good relationship with not too many rumors about any sort of differences. They are super excited about their first boy who is due in November, confirmed a rep. Sanchez was seen on the red carpet at the TCAs with her baby bump.
During her promotion for the new season of Kingdom, Kiele talks about how her role as Lisa is pretty detached from the little one that is growing inside her. There are times when she is shooting something serious and her baby kicks, and she has to go on like nothing happened! That sure be weird. In an E! News article, they talk about how the pair had a great wedding and an even better honeymoon and now they are all set for parenthood. Well, they sure do make an extremely cute pair and we wish them all the luck with their baby boy. Who knows, we might just get to see a new footballer in the making.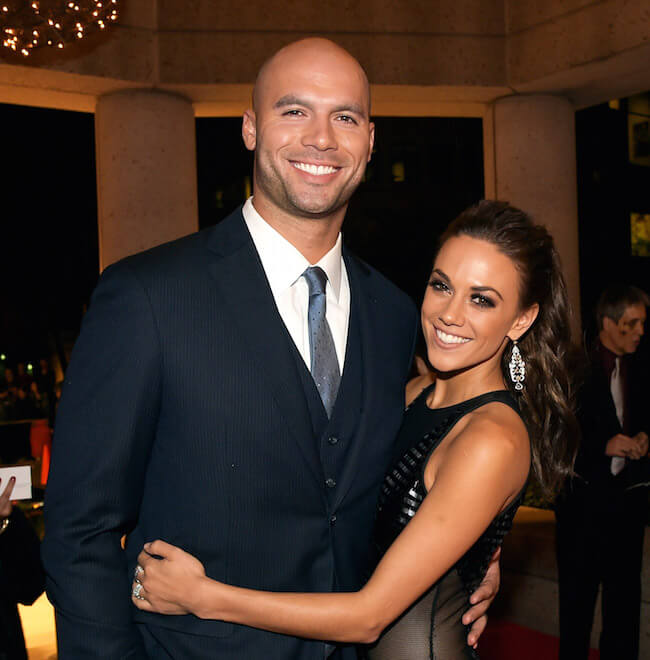 We are very happy for this actress-turned-country-music star, Jana Kramer who is 31 and going to be a mom soon. With her marriage to Michael Caussin in May 2015 and now a baby on their way, Jana is on cloud 9. The couple told PEOPLE exclusively about how excited they are and can't wait to start parenthood early next year when the baby is due. Not just that, she launched a new hit single, "I Got The Boy" which is racing up the country charts, 2015 couldn't get better for her.
In her interview, she spoke about how having a baby is going to be the best job for her. She excitedly talks about how Michael is the love of her life and she can't wait to begin this journey with him. Michael, on the other hand, is equally excited and admits that he couldn't ask for anyone better than Jana to embark his new life with. The couple tweeted about their gratitude towards their families and fans for their love towards this pregnancy.
These two cuties, who have been married for 6 years now, have been trying to have a baby for most of the time. The singer from Lady Antebellum and his wife have had some trouble with fertility and considered it to be a struggle. But those parenthood bells are finally ringing for the two with their child due in February 2016, they told PEOPLE.
In her lifestyle blog, in the Womanista, she talks about how happy and thankful they are about the pregnancy. In the article, they portray how ecstatic they are about their first born. The two have been trying for at least a few years to conceive a child without any luck. After speaking to specialists, they were told that she has only a 1% chance of becoming a mother. She spoke about her husband, Charles who has been so supportive and understanding about the situation which could get quite difficult and annoying at times. Her story is a happy one and gives hopes to millions of women around the world who are probably facing the same problem that she did. Having a baby after being told that the chances are low? We say good things come to those who wait, right?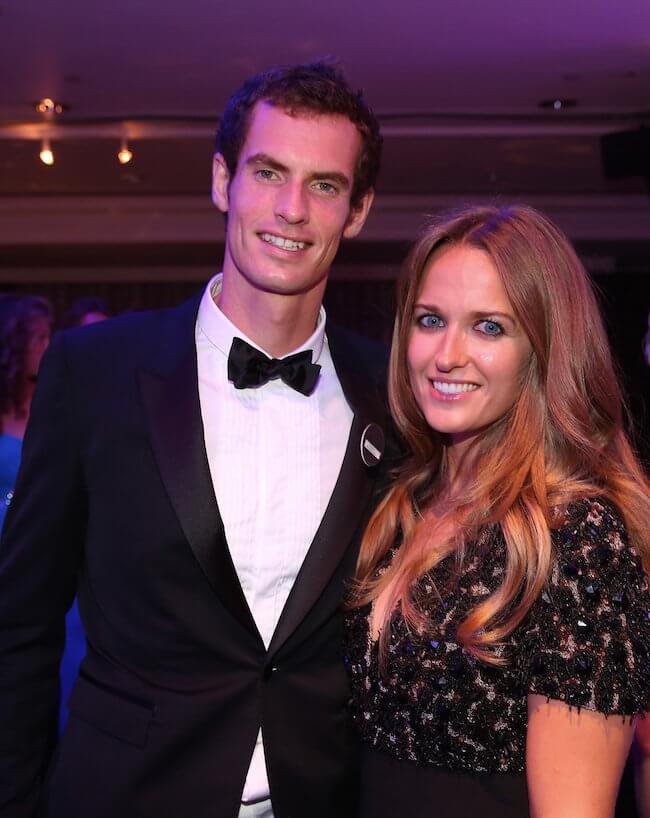 They are probably one of the few celebrity couples who have managed to keep it together for a long time. They started dating in 2005 and got engaged last November. After one of his matches, he jokingly spoke about how he wants to get married and rumors started floating around about it. Through Twitter, he made a funny post in which he mentioned that he wasn't getting married, yet. Later, this year, they got married in April at Dunblane Cathedral in Scotland.
The couple talked about their marriage and pregnancy to PEOPLE and mentioned that it has been the best journey for the two and they have also had the perfect honeymoon. Murray, who won the Olympic gold medal for men's singles in 2012 and is the first British man who won the Wimbledon after 77 years, in 2013. The two are expecting their baby in February 2016 and we wish them nothing but the best!
Keifer and Shawna Thompson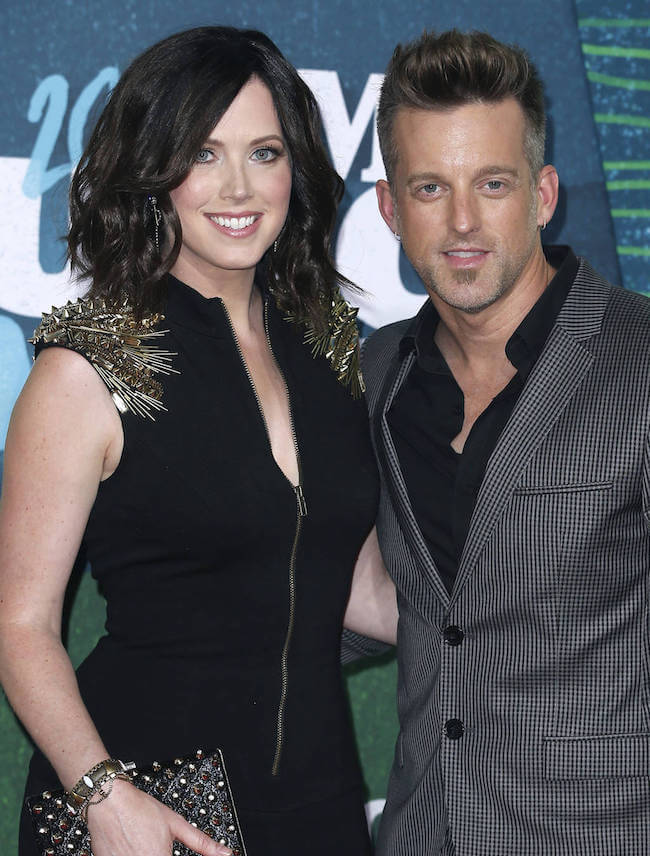 The country duo that forms the band, Thompson Square are expecting a baby in January 2016! They have been married for 16 years, which is something we don't get to witness too often. They are super good together and great musicians as well. In an interview with PEOPLE, Shawna who is 37, talks about how excited they both are. They have been musicians for many years and they love their music but have always felt that something is missing in their lives. They love their life and then felt like it was the time to extend the family with a baby. They are already thinking about logistics and considering converting their van into a baby-proof one. They plan on installing a crib, with space for changing and other necessities. From this, it is obvious that Shawna doesn't plan on stopping live performances or recordings after the baby is born, which is cool we say!
Shawna talks about how her pregnancy cravings came in way before she even knew she was pregnant. She was eating weird combinations of food and realized that she needed to go for a check-up! As far as names go, the couple hasn't decided anything yet. Though Keifer mentioned how they don't want anything too out there like what Hollywood celebrities name their babies. Whatever the name might be, we are pretty sure these two will be great parents!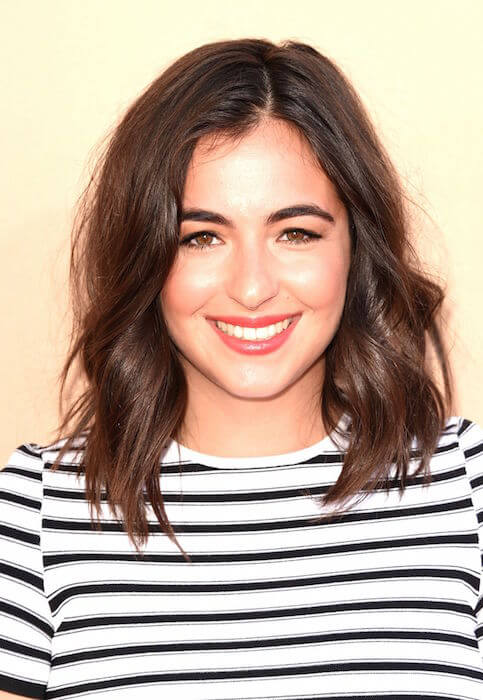 The Walking Dead star announced her pregnancy and that she is expecting her baby soon. Alanna Masterson, who is 27 is having a child with her boyfriend, Brick Stowell who is a photographer. Alana has been pretty good at hiding her baby bump and has been seen holding a soda glass in front of her belly which makes it almost difficult to spot the baby bump.
While there has been no news of whether her character will be pregnant in the sixth season, Alanna has been able to shoot without it being visible, so far. She announced her pregnancy on Instagram with a picture of her cradling her bump and a caption that says, "Guess what…" However, one thing is evident that her hunger pangs started when she used Instagram to put up a photo of food that was captioned, "Oh Boy, do i love to eat." We wish this pretty girl all the best with motherhood and starting a family.
David and Lauren Bush Lauren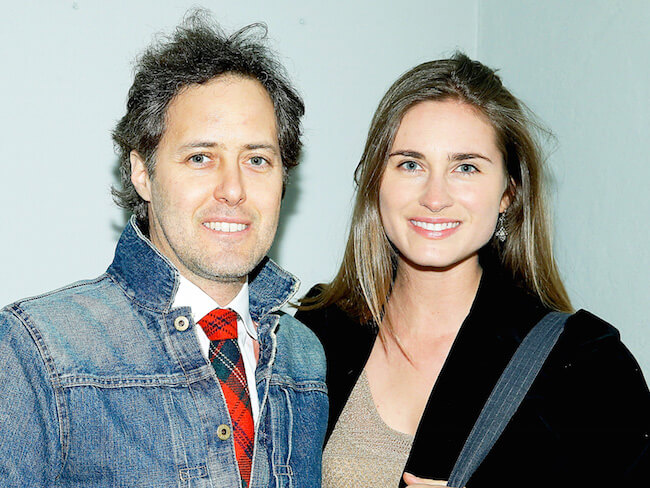 David Lauren who is the son of designer Ralph Lauren has been married to Bush Lauren since 2011, in an elite ceremony in Colorado. Bush is the niece of former president George W. Bush. She is a model and founder of FEED. FEED develops products and goods that help feed the needy and unfortunate. They started dating in 2004 and have been happily in love ever since. They are now expecting their first baby in November this year.
They announced the news on Instagram where Bush talks about how excited and blessed they are and how they can't wait to welcome the little one into their world. It seems to be a good time for both their families too! Bush's cousin is having her second baby girl in August 2015 while David's sister had twins in April 2015.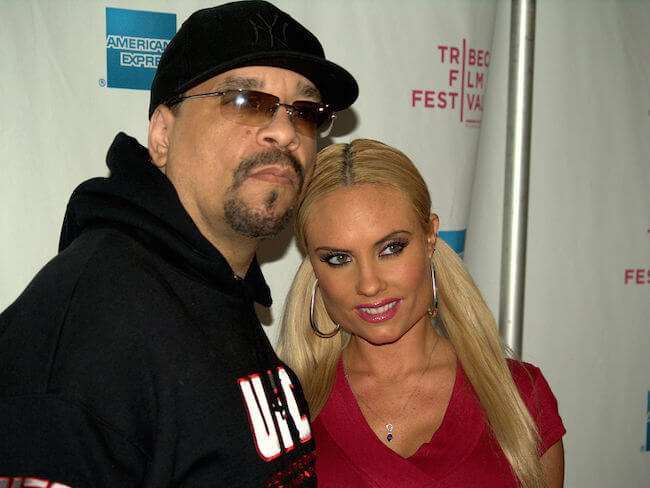 You might remember the rapper Ice-T due to his famous song, Ice Ice Baby, which hit the charts in no time and quickly shot him to fame. Ice-T and his wife, Nicole "Coco" Austin are having their first child together. The couple announced the news on their show, Ice and Coco which was released on the 3rd of August, 2015. They used Twitter after the show, to thank all their families and friends for the love and good wishes that have come along their way. However for Ice T, this baby will be his third child as he already has 2 adult kids, viz., son Ice Tracy Marrow and daughter LeTesha from his previous girlfriends, Adrienne, and Darlene Ortiz.
Coco talks about how she has been pregnant for a while but has been keeping it secretive. Some time ago, doctors had warned Coco about the chances of her getting pregnant being low due to the risks like high blood pressure which she was a victim of. In 2012, she spoke about how she wanted to be a mother and start a family, to E! News. She was feeling the pressure from her family and from the world. She had mentioned that when the time is right, she would eventually give into motherhood. Well, her wishes came true in 2015 and it definitely seems to be a good year for the two. She got pregnant quite easily despite of the warning, her doctor gave her. Life surely works in mysterious ways and we wish the couple a hearty and delightful parenthood.
Louis Tomlinson, a member of the pop band, One Direction, is seeing his life taking a new turn. Other than the fact that Zayn Malik quit One Direction in March 2015, Louis has started his own record label and is going to be a father! He is having a baby with an LA stylist, Briana Jungwirth. He seems really excited about being a dad and can't wait to see what the journey is going to be like. He also mentioned that Briana is going to be an amazing mother. It came as a shocker at first, but the two are extremely close friends and this pregnancy has brought the two even closer.
They both met in March this year, after his break-up with his ex-girlfriend, Eleanor Calder. They were spotted dating in May. Although, the two are not in a relationship and Briana has no interest in his fame, the decision has been made by two on the pure mutual basis. In an interview with PEOPLE, Louis talks about how he is always going to be there as the father and has even made it to every ultrasound with her. He is now looking for a property in LA around Briana, so he can be around his kid as much as possible.
The couple's family seems pretty excited about the kid too. On the July 4th weekend, Tomlinson's mom Johannah and stepdad Dan flew in to meet the two. Johannah and Briana seem to have gotten closer. Johannah who is a mother of seven has obvious experience with babies and wants to help out with her first grandchild too.