The British monthly men's lifestyle magazine FHM to some extent owes its popularity to the yearly feature 'FHM 100 Sexiest Women in the World.' The list is compiled based on the public and staff voting through the magazine website. And, since 1995 when the feature was first introduced by the magazine, it has gone on to include some of the hottest women in the world. The magazine has honored the glamorous women such as Halle Berry, Kelly Brook, Jennifer Lopez (only woman to win twice) and last year's winner Mila Kunis for their incredible bodies and stunning looks. Here, is the list of top 10 sexiest women in the World for 2014.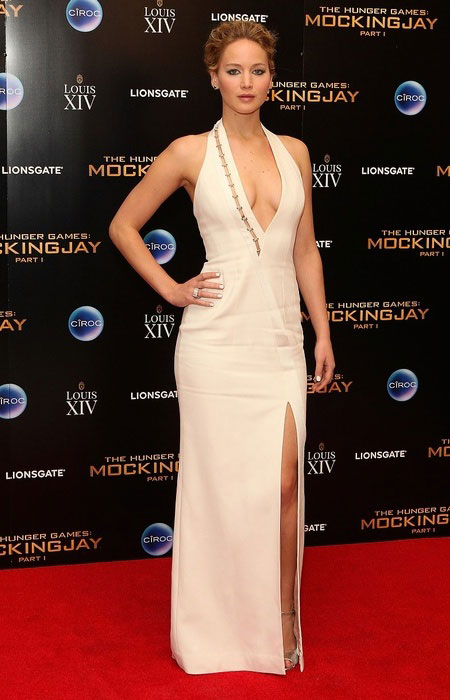 Jennifer Lawrence is one of the most promising actresses in Hollywood and in her brief career has managed to win two Golden Globe Awards, one Academy Award for Best Actress and BAFTA Award for Best Actress in a Supporting Role. From a professional perspective, she had a great year as her two movies 'X-Men: Days of Future Past' and 'The Hunger Games: Mockingjay – Part 1' were great commercial hits. On personal front, she has to deal with the hacking scandal due to which her private n*de images were released in public domain. However, Jennifer faced the scandal with her trademark grace and defiance.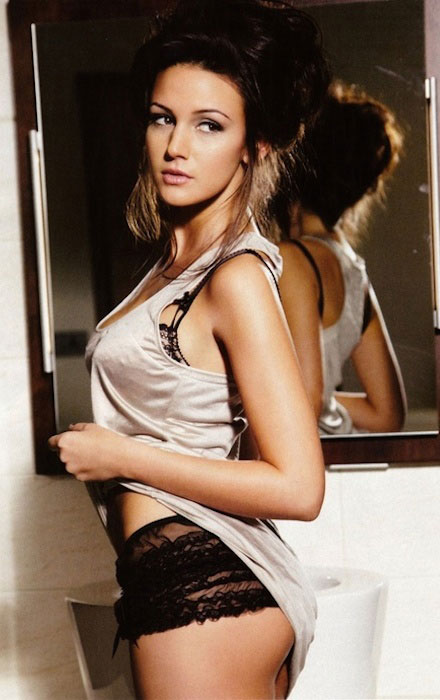 Michelle Keegan is a British actress who has gained popularity for playing role of Tina McIntyre in the ITV soap opera, Coronation Street, from 2008 to 2014. She was even voted as the sexiest woman on TV by the British audience. In an interview to FHM (For Him Magazine), she claimed sexy isn't about wearing lots of make-up, having the perfect figure or hair, it is about being confident and comfortable with yourself, smiling and being happy. However, I don't agree with her figure point because she has an amazing body. And, her girl next door looks certainly elevates her case.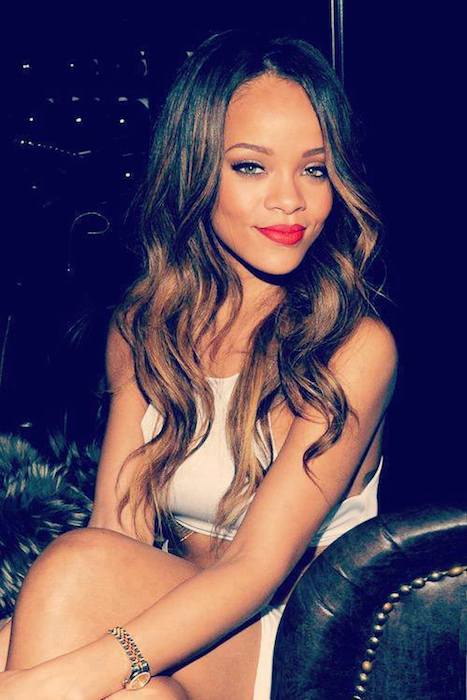 On the third place, is the controversial bad girl of the music industry RiRi. Rihanna was at her attention seeking best in 2014. She stunned everyone at the CFDA awards where she received the Fashion Icon lifetime achievement award, by wearing a see through dress with just an underwear beneath it. Her perfect hot body was emphasized by her shiny and shimmering gown. Also, she did a provocative photoshoot for the French magazine Lui. On the cover of the magazine, there was her topless picture followed by absolutely n*ked images on the inner pages of the magazine. She also had commercial success as her single with Shakira 'Can't Remember to Forget You' was well received.
Emily Ratajkowski came into limelight after her appearance in Robin Thicke's video 'Blurred Lines.' Emily became every man's fantasy by prancing around n*ked in the video. Since, then she has bagged number of high profile fashion assignments. She has appeared on the covers of popular magazines such as GQ, Cosmopolitan and FHM. She even went on to make a smoking hot appearance in the Sports Illustrated Swimsuit Issue. In 2014, the American model also made her Hollywood debut as Ben Affleck's mistress in psychological thriller 'Gone Girl.'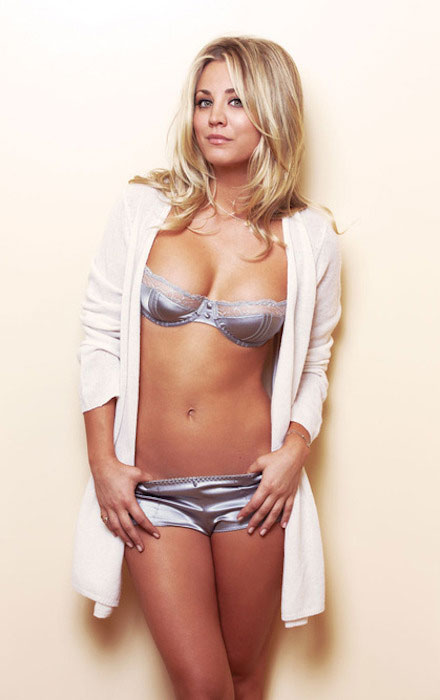 The Big Bang Theory star Kaley Cuoco jumped from her sixth position in previous sexiest list to fifth in 2014. Kaley had a great year as she was awarded a star on the Hollywood Walk of Fame in October and her popular series shows no sign of slacking off. She also won the popular People's Choice Award in 2014 and made a stunning appearance on cover of July edition of FHM. Her pictures in shiny lingerie and white bathing suit on the pages of that edition would certainly have increased the votes, she received this year.
This year, Mila Kunis failed to retain her crown and has moved down to the sixth spot. This was down to an uneventful year in which she wasn't seen in any of the major movies. Her whole time was taken by pregnancy as she gave birth to a daughter, Wyatt Isabelle, on October 1, 2014. Her public appearances mainly consisted of her smooching her new husband Ashton Kutcher. However, she is all geared up to make her professional return with 'Jupiter Ascending' with Channing Tatum. The movie is helmed by 'The Matrix' creators Lana and Andy Wachowski.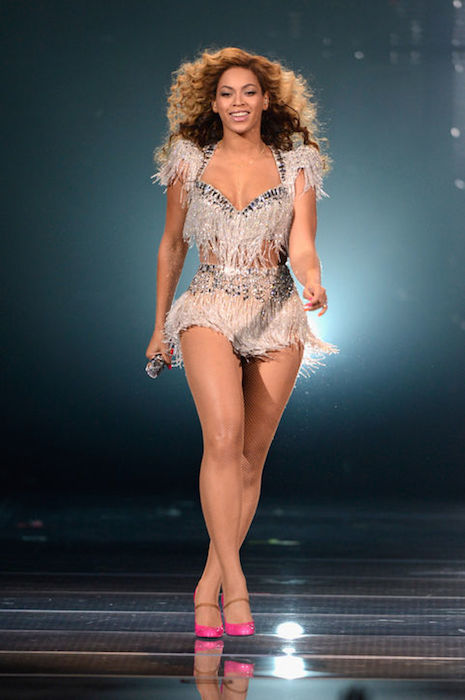 Beyonce at the age of 33 is showing no signs of letting her dominance in pop scene recede. Her fifth studio album which was released on iTunes without any prior announcement or promotion proved to be a big success and she became first woman in the chart's history to have first five studio albums debut at number one position. In the recently concluded Grammy awards, she won three awards, "Best R&B Performance and Best R&B Song" for "Drunk in Love," and "Best Surround Sound Album" for Beyoncé.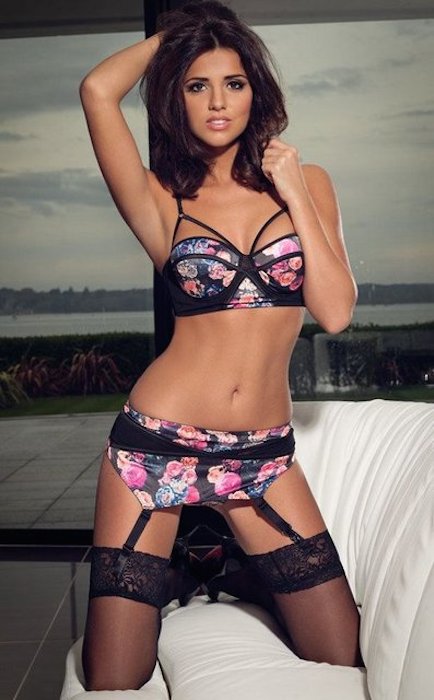 The 24 year old had an eventful 2014 as she officially left soap opera 'TOWIE,' was named as the best bikini body of 2013 and her online fitness website 'Results with Lucy' became a virtual hit. Lucy has also found love with Olympic gymnast Louis Smith. All we can say is that Smith is an extremely lucky guy because Lucy's hourglass figure and long legs are every man's fantasy.
The British pop star had a mediocre year which was capped off by the surprising news that she had separated from her longtime boyfriend Lewis Hamilton. She also decided against returning for the eleventh season of 'The X Factor.' Her second studio album 'Big Fat Lie' failed to achieve significant success as well.
Scarlett once again wooed men all over the world with her hourglass figure and enchanting smile. This time, as a black widow in second installment of Captain America. Her stunning figure in tight costume was one of the reasons, why I found the movie absolutely smashing. Moreover, she has been ever present in every FHM 100 sexiest list since her first appearance in 2005.