It is no secret that being an actress is one of the most rewarding jobs for women. You get to explore your creative side, do what you love, get paid enormous fees for doing so, get to live ultra-luxurious life and if that wasn't enough, you get a personal army of crazed fans, who follow your life with fascination and excited awe.
Just to give us a measure of eye watering money our top actresses earn, the prestigious Forbes magazine has compiled a list of the highest earning actresses of 2014. In the list, there are some old names, which have appeared on such lists year after year and even after crossing the threshold of youth, still manage to rake in millions because of their vintage acting skills and reputation. Also, there are some newcomers, who are waking up to enormous earning potential because of their beauty and ability. And, last, but not the least, are those beautiful actresses who have been in the industry for years, but have just started earning long overdue fame.
(P.S. – The earnings of the below mentioned actresses is for 2014 fiscal year, June 2013 and June 2014.)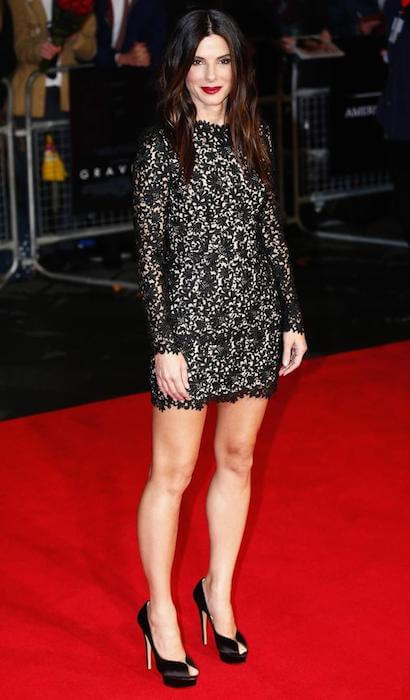 Riding on the immense success of the sci-fi drama 'Gravity,' Sandra Bullock with $51 million earnings was the highest earning actress of 2014. The movie went on to garner $716 million at the box office worldwide and was widely appreciated by the critics as well. Bullock was praised for carrying the movie to success by force of her virtuoso acting and powerful screen presence. She was richly rewarded for her performance by the movie producers. She was paid $20 million fee and had a clause written in the movie contract which entitled her to the 15 per cent cut of the takings. It can't be said she didn't deserve it. For the preparation of her role, she had to spend nearly 10 hours a day, trapped inside a pitch-dark box to simulate the loneliness of an astronaut adrift in the space.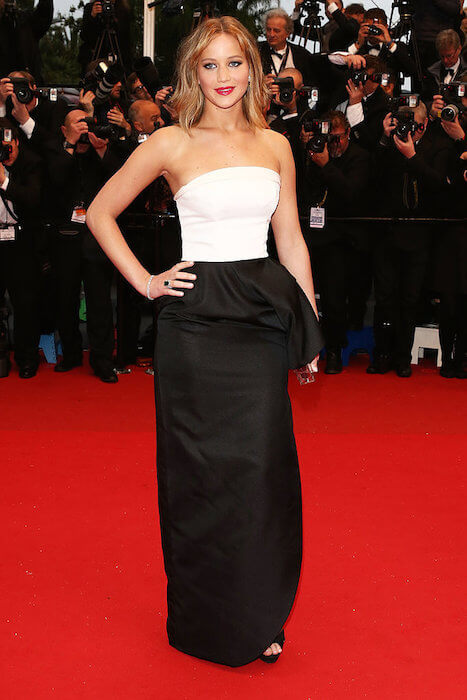 Jennifer Lawrence had a very successful 2014. She gave her fellow action heroes run for their money with her virtuoso performance in 'The Hunger Games: Catching Fire' and 'X-Men: Days of Future Past.' The former went on to earn $864.9 million on box office worldwide and the later grossed $748.1 million worldwide. For her role in the second installment of The Hunger Games franchise, she was paid $10 million, which was a significant raise from the $500,000, she was paid for the first movie of the series. She also starred in David O. Russell's crime drama 'American Hustle.' For her performance in the movie, she won Golden Globe Award for Best Supporting Actress – Motion Picture and the BAFTA Award for Best Actress in a Supporting Role. Also, along with unknown upfront fees, she was paid 7 percent of movie's takings.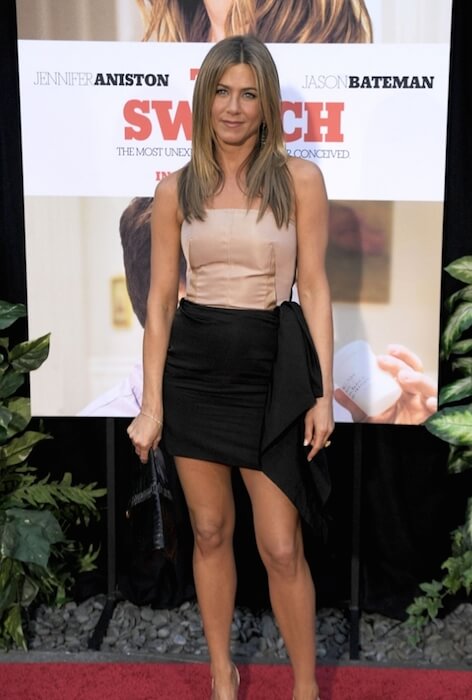 In terms of earning money, Jennifer Aniston has put many of her young contemporaries to the shame with eye watering $31 million earning. And, her earnings come as a surprise to many as she wasn't part of any monumental blockbuster. Yes, her movies such as 'Horrible Bosses' and 'We're the Millers' were hit movies, but their commercial success was moderate. Aniston is rumored to earn around $5 million per movie. However, she also gets significant cut of her movies' earnings, which helps her pocket substantial amount even from mediocre successes. Also, she still earns royalty from the repeated reruns of her popular sitcom 'Friends.' Additionally, for her endorsements from Aveeno and Smartwater, she earns as much she does for starring in a major film.
The People magazine's most beautiful women for 2013 had less than ideal 2014 from personal perspective as she and her husband of ten years, Chris Martin went through conscious uncoupling. In normal person's dialect, it means separation. However, from the financial point of view, she had a positive year. Part of her financial success, came from the superb success of 'Iron Man 3,' which earned $1.2 billion worldwide. Her lifestyle website 'Goop,' which offers everything ranging from advice to remove negativity from life to the recipe of healthy and low fat yogurt continues to attract readers. She also earns big from her endorsement of leading brands such as Max Factor and Hugo Boss.
After spending some time recovering from the preventive double mastectomy, Angelina Jolie returned to the spotlight with a bang. Her portrayal of the 'sleeping beauty' villain in the dark fantasy movie 'Maleficent' was a huge success. It was her first movie after the absence of three and half years. And, with gross $757.8 million worldwide box office collections, it went on to become Jolie's highest-grossing film ever. For the movie, the 40 year old actress was paid $15 million. Apart from making a traditional villain appearance in a sympathetic light, Jolie worked tirelessly for the human rights. She has been one of the leading voices against the sexual violence, women endure in the war torn areas. She was also appointed Special Envoy for the United Nations High Commissioner for Refugees.
Cameron Diaz has a knack of making big bucks from the small movies. In 2011, she took a big pay cut for starring in movie 'Bad Teacher,' but in the end, still managed to earn $40 million plus because of a clause in contract that made her entitled to a big chunk of movie's profits. She pulled the same trick for her drama comedy 'The Other Woman.' The movie was made at the budget of $40 million and went on to gross $190 million at the global box office. Keeping in mind, the fact that movie was absolutely savaged by the critics and was primed for a big failure, Diaz's success seems even more resounding and justifies her earnings.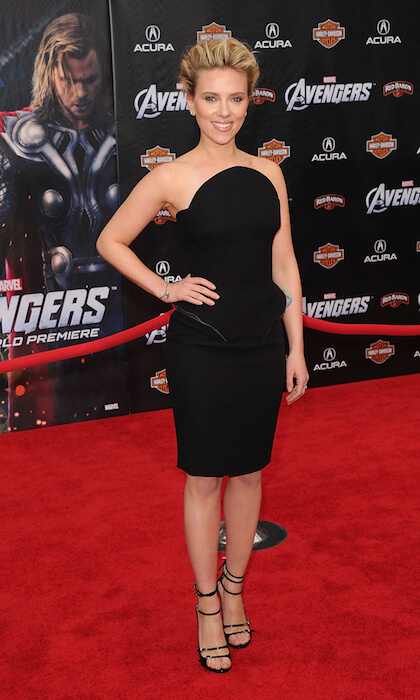 One of the sexiest actresses, Scarlett Johansson has hit a gold mine with her portrayal of Black Widow in the Marvel movie series. Not only, it has further enhanced her fame, but has also made her one of the highest earning actresses. Though, she doesn't get paid as much as Robert Downey Jr. or Jeremy Renner, but she still got more than $10 million for her role of sexy and deadly Black Widow in the second installment of Captain America movie. She also pockets big money for her endorsement deals. She is the first Hollywood celebrity to become an ambassador for a Champagne House. She is the spokesperson for Moët & Chandon and has appeared in various advertisements and events for the brand.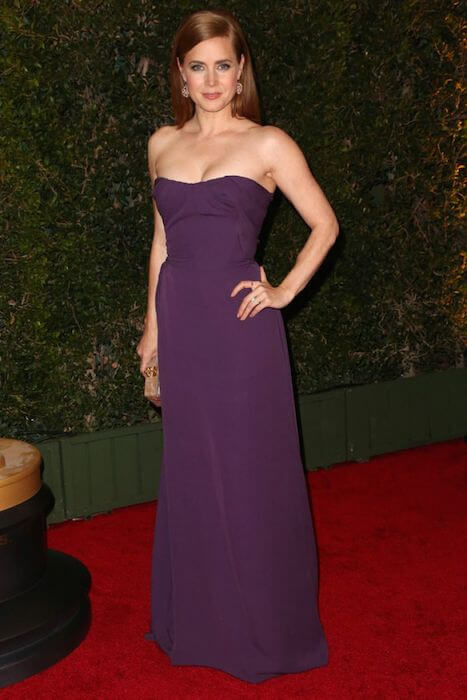 Though, Amy Adams has been in the industry for years and has appeared in successful movies such as 'Julie and Julia' and 'Leap Year,' still it has taken a long time for her to earn the commercial and widespread fame. Her portrayal of Lois Lane, the love interest of Superman in the reboot of the popular superhero 'Man of Steel' has helped her gain global recognition as well as hefty salary. She also earned significant fees for her performance in the crime drama 'American Hustle.' Like other female star (Jennifer Lawrence) of the movie, Adams was also entitled to 7 percent cut from the movie takings.
Natalie Portman is another actress to grab a spot on this list, thanks to her role in a superhero movie. The Academy Award winning actress was once again cast as Jane Foster in the second installment of the Thor series. With $644 million worldwide box office earning, 'Thor: The Dark World' was a resounding success. A big payday with the Marvel movie gives Portman a freedom to work on experimental movies such as 'A Tale of Love and Darkness.' The movie is an adaptation of Israeli author Amos Oz's autobiographical novel of the same name. Portman starred, directed and co-wrote the script of the movie.
With total earnings of $34.5 million, Kristen Stewart was named as the highest earning actress in the similar list as this for 2012. Though, she didn't earn almost one third of that amount, she earned in 2012, but it still is enough to help her sneak to the last spot in the list for highest earning actresses of 2014. Along with her earnings from movies, she gets paid handsomely for endorsing perfume brand Balenciaga and fashion giant Chanel. She was Chanel's new face for a Western-inspired fashion collection.