Jasmin Walia is one of those celebrities who don't mind sharing the secrets that make them look so great. She has opened up about what workouts she does, what diet she follows and how she changes her exercises for summers. She is also against the idea of going in for a plastic surgery and wants everyone to feel happy with the body they have. The stylish woman also shared some beauty and style tips with her fans. Read all of them here.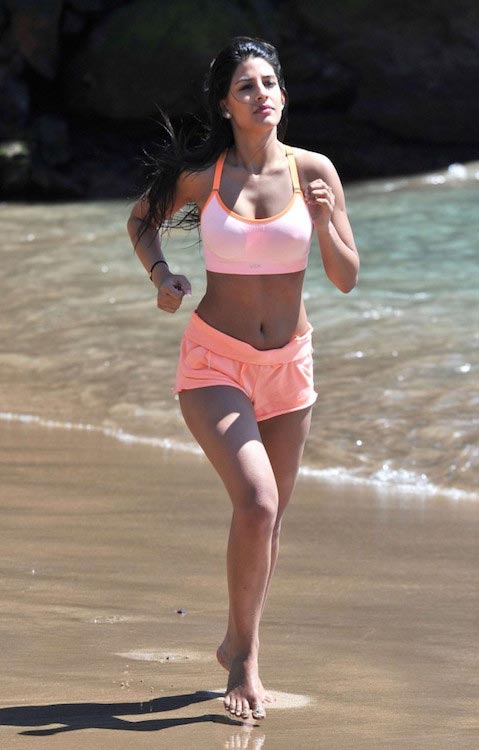 Workout Routine
The workout regime of the former The Only Way is Essex (2010-Present) actress is simple. She hits the gym at least three times every week. Her preferred exercises are weight training and toning exercises. She is not into cardiovascular exercises because she doesn't want to lose weight. She does the workouts to gain some muscle.
Weight Loss
The diva admits that she loses weight quite quickly. If she is running around and doesn't keep an eye on being overactive, she ends up losing weight without meaning to. (Wow…I wish I could do that too!!)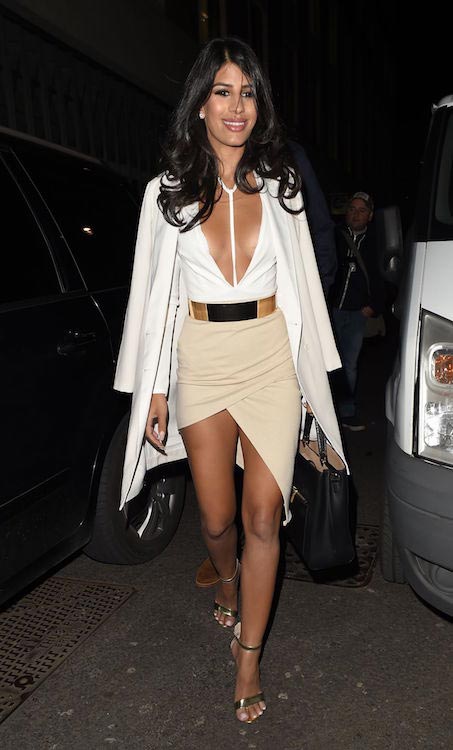 Workout Appearance
The hottie was recently spotted doing exercises in a park by Daily Star. She looked amazing in a skimpy sports bra and skin-tight leggings. She didn't hesitate to display her flat washboard stomach and a perky posterior. She did a quick warm up by stretching out her toned muscles and then jogged in the park with a friend.
Summer Workouts
The Brentwood beauty changes her workout slightly during summers. She is now working on her bum more so that she can look great in the bikinis she often flaunts.
Diet Secrets
Walia has opted for eating healthily recently. She is not into calorie counting but she is more satisfied by avoiding junk foods. Jasmin has noticed that when she is off the junk food for a while, she has got more energy. As the stunner is naturally very skinny, she has to keep an eye on what she eats so that she doesn't end up losing a lot of weight accidentally, reports FemaleFirst.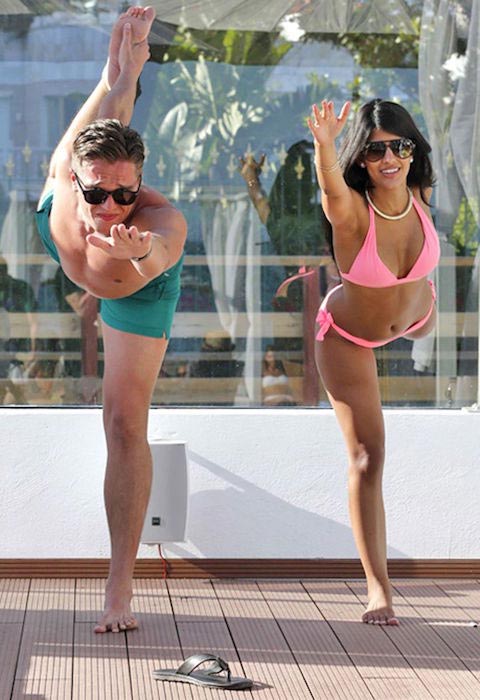 Diet Indulgence
The brunette beauty has many diet indulgences. She loves Chinese takeaway that includes duck pancakes, chicken chow mein, sweet corn soup, salt and pepper chicken, and beef in black bean sauce. She doesn't eat all of these at once but she does indulge in a few delicacies every once in a while.
No Plastic Surgery
The singer doesn't like the fact that people pick on smallest things about her. She knows that her ears are not her best part and dislikes it when people point it out. She believes that she was born like that and god created her this way so she is not having a plastic surgery on them. Walia says that even she has a plastic surgery, people will pick another body part of hers and criticize it so she would end up having a lot of plastic surgeries. She shared all this in a social media post, reported Reveal.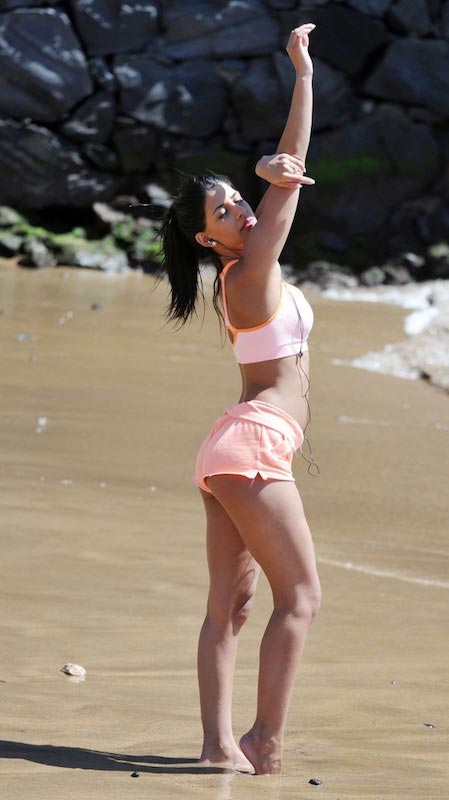 Beauty Comes from Within
The gorgeous lady firmly believes that beauty comes from within and who you are as a person. She wants to stay natural and tries to avoid things people say about her. She does feel sad because of the criticism at times and feels low about it, but she knows that she shouldn't do that.
Stop Judging Others
The marvelous person also thinks that people should stop judging other people. She doesn't like the fact that she has some haters and is grateful that she has so many supporters. Jasmin tries hard to stay confident about who she is. She suggests that if you are also judged by others, you should stay positive in mind and think positively about yourself.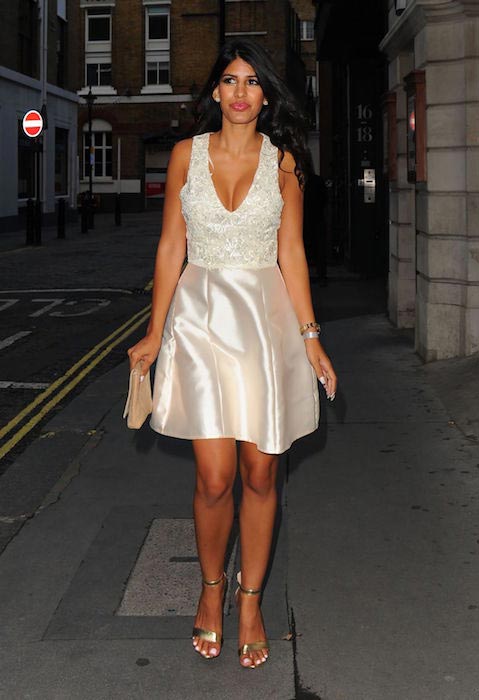 Beauty Advice
The best beauty advice the pretty woman follows is to drink a lot of water and avoid putting on makeup every day. She uses heavy makeup only when she is on a night out. Most of the times, she just sticks to using some mascara and some BB cream.
Skin Care Necessity
The TV personality also admits that she gets a regular skin treatment after every few months with Dr. Esho. She is particularly fond of the A-list clearlift laser facial which keeps her skin feeling hydrated and refreshed. She feels great after every treatment.
Beauty Vice
Britain's Sexiest Asian (2014) loves to take care of her skin but admits that alcohol is one thing that's bad for her skin and she needs to avoid that.
Style Tips
If you like the style flaunted by the musician, you should take her style tips. Her best tip is that you must keep it casual but cool. You can opt for some leather dresses and must have a sequin number in the wardrobe.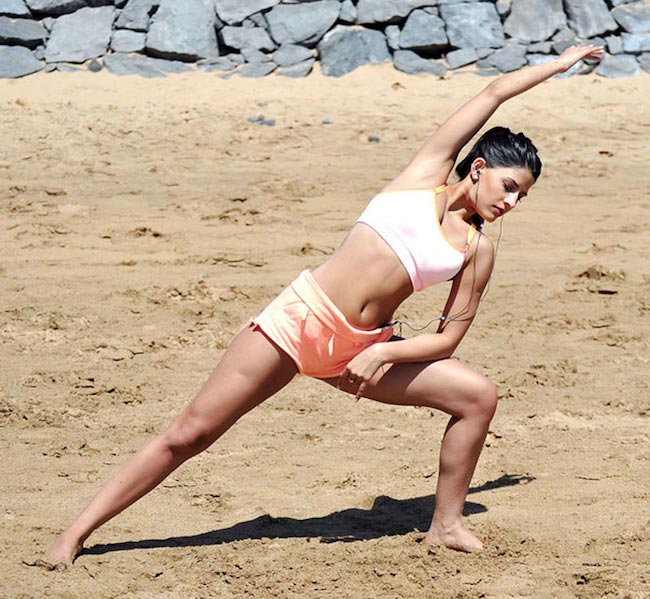 Being Stylish in Winters
If you wish to look sexy and stylish in winters, the sexy lady advises that you try big faux fur jackets. She loves it that they are warm and cozy. She also recommends wearing knee-high boots as they can make you look great day or night.
Those of you who loved the ideas shared by Jasmin may want to follow her on Twitter and Instagram to get more such tips.