How is Jennifer Aniston Keeping Fit in 2018?
Jennifer Aniston is often spotted at The Class workout by Taryn Toomey. Not even Jennifer but celebrities like Naomi Watts, Christy Turlington, and Gisele Bundchen are also spotted there often. If you are curious to know what happens in The Class and why it's so special, then you can read on to know it all. The information was shared by none other than Taryn Toomey who devised this unique exercise method.
What Happens at The Class?
During The Class, all the participants challenge their bodies by using plyometrics and repetitive calisthenics. When the body is challenged, the mind is also engaged. The trainers use music and instructions to let participants witness resistance to discomfort. The result of these efforts is an expansive, heart opening, and body-strengthening release.
The Power of Music
Every move is done within the confines of a participant's yoga mat and is paired with a pre-decided song. This helps in setting the duration of a sequence as well as the tone of the room. Music usually varies from quiet and introspective to even euphoric. The change of music when coupled with breath, movement and sound help a participant to enjoy surges of endorphins which assist in clearing the body.
Noise is Good
Another thing that makes The Class unique is that the participants are encouraged to make sounds including screaming when they do the difficult moves during every 65-minute long session. It helps the participants to get rid of the pressure or tension they sometimes feel when the move is too difficult, or they think they can't do it anymore.
A Practice of Life
According to Toomey, The Class will challenge and enlighten you while helping you to build a lean, strong and resilient body. After a few sessions, you will realize that it's true empowerment and it's not just another fitness trend but a practice of life.
Addiction to Boxing
Another fitness method Aniston is hooked to is boxing. She practices it at home with a trainer named Leyon who she thinks is amazing. The diva said that boxing is the longest workout she has stayed with, apart from yoga (which she has been doing for years).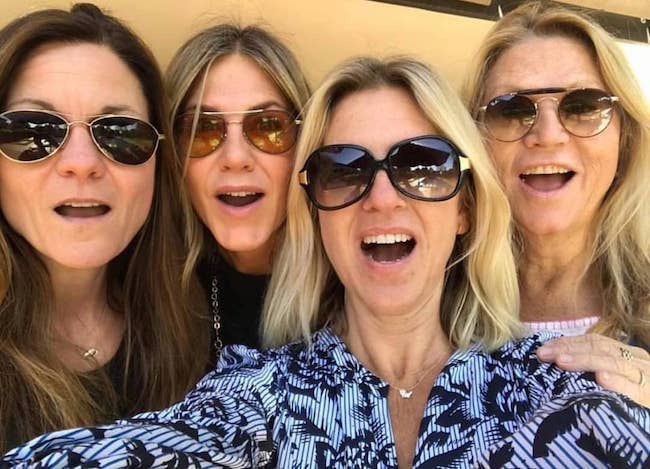 Apart from helping her get a sexy physique, boxing helps her to get mentally engaged as well. It also helps her to get out the aggression and get rid of the crap that she has to deal with on a daily basis. She even uses boxing to have little fantasy moments. For example, if someone annoys her, she imagines punching that person during a session and get some mental relief.