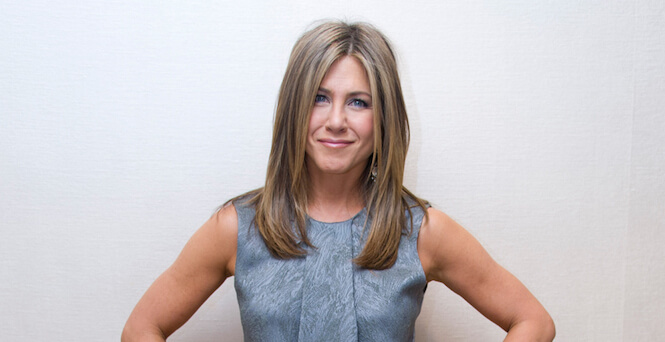 Even in her late 40s, Jennifer Aniston has the charm and body that puts most actors twice as younger to shame. She even surpassed Kim Kardashian on the Most Powerful Celebrity list of Forbes in 2014.
For all those who are just awestruck by the fabulous youthfulness and the well-sculpted body of the Friends actress, we bring to you the diet and fitness mantra of this beauty.
According to the actress –
'While we are younger, most of us are always working out to get smaller arms, a toned butt and a flat stomach. But there is no such thing as doing it too hard and it is best to let it be. Just do it a little soft.'
The down-to-earth diva does not let her name and fame get to her and makes sure to follow a healthy diet and fitness regime that are easy for anyone. She took to her Living Proof Instagram page to share her latest diet and exercise routine.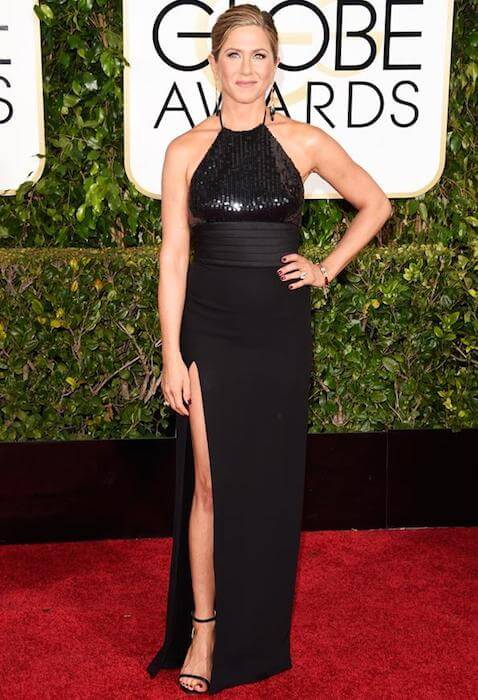 According to Jennifer Aniston's personal trainer Kathy Kaehler, having five meals a day could help one stay slim and healthy. She revealed that Aniston tries to have at least three to five meals daily. Kathy said –
'I don't believe in calorie counting. Jen eats at least three times a day, or ideally five small but nutritious meals.
Kathy said that calorie counting was not something that she believed in and she ensured that the actress had nutritious meals at least three times a day.
Jennifer Aniston 2015 Workout and Diet
Jennifer's Mornings
The gorgeous actress starts her day with warm water and lemon usually. She then follows her routine of having a cup of coffee and feeding her dogs. Her breakfast mostly consists of a shake, eggs, avocado and coconut oil on Ezekiel whole wheat toast. She also has sliced tomatoes with avocado on a toast, sometimes. After her breakfast, she hits the gym.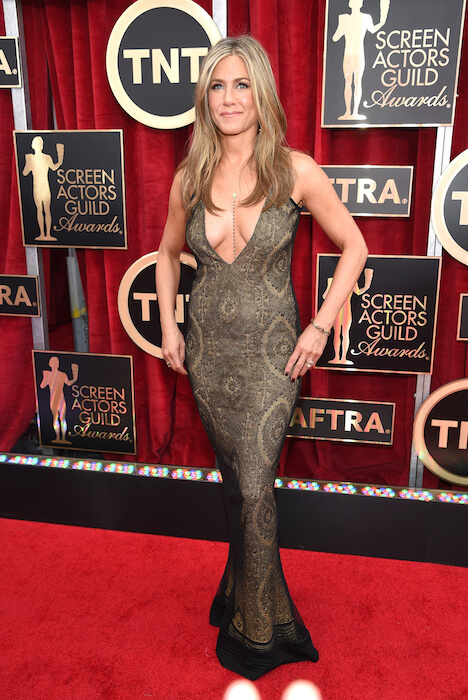 Water Is Her Best Friend
Aniston has a 23-ounce smart water bottle and she makes sure to have at least 3-4 bottles of water daily. According to the actress, drinking water is a habit for her. She recommends everyone to drink a lot of water as it is an important part of a healthy lifestyle. She says that most people are water lazy and so, she advises her fans to become water-friendly.
Mediterranean Lunch
She usually burns calories in the morning and then resumes her work. For lunch, she prefers a Mediterranean salad, which includes, bulgur, cucumbers, parsley, mint, red onion, garbanzo beans, feta cheese, and pistachios. She revealed the ingredients of her salad in an Instagram post.
Her personal trainer advises everyone who wants to eat healthy the whole week to buy all the food at once. By buying the required food for the entire week at once, unwanted snacks or packaged ready meals can be avoided during the weekdays.
The actress keeps fresh eggs which she picks from her own chicken coop. Even, if she has the craving for cookies, she would not start eating a whole pack but would take one cookie and savor it.
According to her trainer, the actress follows moderation in everything that she does. Even when Jennifer Aniston goes out with a friend, she would have one glass of wine and enjoy every sip rather than having two bottles and feeling guilty later.
For dinner, the young actress prefers keeping it light and usually have some boiled vegetables and eggs with a glass of wine.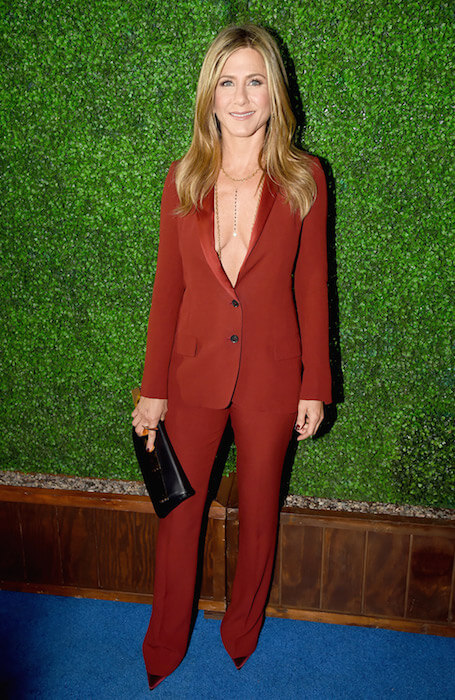 Kathy said –
'Jen knows that looking young comes from a holistic approach to life and taking care of your mind, body and soul. If you're stressed, you'll look tired.'
Jennifer's Workout Routine
The actress follows a different workout every day. She has a hip flexor injury and so cannot do yoga. Barre method of exercising is her preferred routine. She usually does cardio for 20-30 minutes and then spends an hour on the barre method.
She makes sure to exercise daily and even when she is not well, the actress tries to follow a fitness routine. Her hip injury had been making her feel terrible for about three weeks and there were times when she felt like she would never walk again, but she did not give up and got over her pain.
Engaged to actor Justin Theroux, the actress follows a balanced life and owes her svelte figure to her healthy ways. For everyone, who wants to have a perfect body just like Aniston, it should be remembered that control is essential and living a healthy life is a choice that should be made for a better tomorrow.
The actress advises everybody to stay happy as that is the key to a long life.